Self-driving buses that go wherever you want? How the UK is trying to revolutionise public transport
Amid bus route cuts and rail strikes, can the answer to our future public transport needs be found in the hi-tech prototypes being trialled around the…
Futurology is littered with predictions that failed to materialise, not least in the field of transport technology. In Edwardian times, when public transport was largely powered by horse or steam, a number of new concepts emerged which were hailed as the "future of public transport".
In 1910, the Brennan Monorail was a gyroscopically stabilised, diesel-powered monorail train that ran on a circular test track at the White City in London. One of the early passengers on this 50-person prototype was then-home secretary Winston Churchill, who insisted on driving the train himself. The new technology reportedly "proved as interesting to the statesman as a new toy would to a child" – and Churchill is said to have told its Irish-Australian creator Louis Brennan: "Sir, your invention promises to revolutionise the railway systems of the world."
Buoyed by such designs, engineering writers of the time looked forward to a future of us all whizzing around the country on new forms of hi-tech transport. But there were concerns too: in one popular 1912 encyclopaedia, an artist's impression of a monorail train crossing a gorge via an unfeasibly skimpy bridge was accompanied by the warning:
When [note, not 'if'] the monorail comes into general use, the feeling of insecurity – quite unnecessary but nevertheless inevitable – will be felt the strongest where there are single-rail bridges.
In fact, despite Churchill's support, the Brennan Monorail never got further than the test track. In both its target markets – cheaply built branch lines and the military – a far simpler technology easily outdid it on grounds of practicality, flexibility and cost: the motorised bus and truck.
More than a century on, we are in a new era of transport technology disruption. In recent years, across the world, we have seen the emergence of the flying taxi and hyperloop train prototypes, hydrogen highways and trackless trams, as well as countless driverless car, taxi and bus pilots. At the same time, our most popular forms of public transport – the train and bus – are creaking under the strain of government funding cuts, union disputes and technological upheaval.
Is this the dawning of a much-needed revolution in mass transit, led by a new breed of clean-powered, demand-responsive, driverless vehicles? Or for all the people young and old, rural and urban-based, who rely on public transport for their everyday needs, will these grand designs turn out to be little more than modern versions of the Brennan Monorail flop?
Slow death of the bus
A key factor influencing today's public transport strategies is the commitment to limit planetary warming to 1.5℃ by reaching net zero emissions – a strategy the UK prime minister, Rishi Sunak, recently appeared to row back on. One global projection suggests public transport use in cities needs to double by 2030 to meet these targets.
But there are, of course, many other benefits of good public transport: from improving air quality and social inclusion to encouraging regional economic development (aka levelling up) and widening workforce participation.
In the UK, trains continue to hog the headlines, amid the rumoured cancellation of the northern section of the HS2 route, the general lack of rail investment in the north, ongoing industrial action over pay and staffing levels – and even the agonising 11-hour ordeal endured by rail passengers when their London to Edinburgh service was cancelled mid-route. Meanwhile, the long, slow collapse of the UK's local bus services has gone largely unnoticed – other than by the people who have lost this critical mode of travel.
In March 2023, the House of Commons Transport Committee reported that England's long-term decline in bus use outside London – a 15% drop between 2010-11 and 2018-19 – had deteriorated by a further 15% despite the government's temporary £2 cap on fares (rising to £2.50 in November 2023). The situation is similar in Scotland, where bus use has declined 22% since 2007-08.
In parallel with this decline, services and routes have been cut. Government bus grants have become increasingly selective, resulting in entire bus networks vanishing in a number of areas, and being left "hanging by a thread" in others.
This isn't just in smaller towns and rural areas. Many larger settlements have also been affected, such as Stoke-on-Trent, where bus services have reduced by half since 2012-14. In June 2023, when further cuts were announced, local media reported the impact on users such as this unhappy traveller:
I use the bus to get to work and back, and losing the service would mean reducing my hours. It's getting us down. My husband's an Avon rep, so he's on and off the buses all the time. And the 8am bus I get is packed.
There are exceptions to this downward spiral. Manchester's mayor, Andy Burnham, recently heralded the launch of the new, "re-regulated" Bee network of buses across Greater Manchester as "symbolic of a need to get more public control and ownership of critical services". Praising this initiative, the Guardian wrote in its leader column:
The cutting of bus services on purely commercial grounds has led to greater social and economic isolation, restricting opportunities for the elderly and those without other means of getting around. Publicly regulated buses will at last allow greater accountability in relation to a service that, for many passengers, is fundamental to their daily quality of life.
But this is not the direction of travel in most parts of the country, where privatised, disconnected bus services remain dominant. A key structural reason for the decline in local bus use is that people's patterns of travel have become much more dispersed and complex – behaviour that is hard to accommodate with a conventional, fixed-route public transport system such as the bus.
---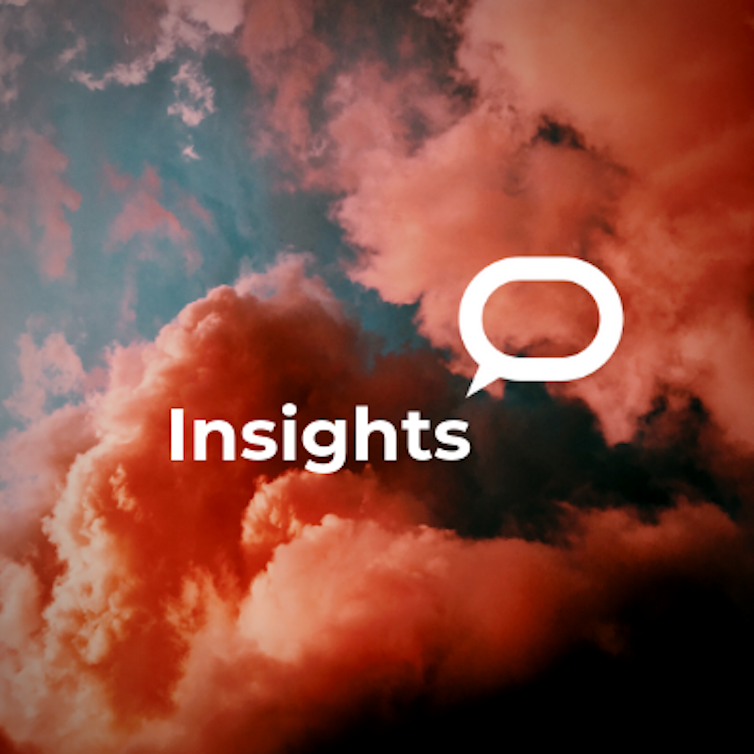 This article is part of Conversation Insights
The Insights team generates long-form journalism derived from interdisciplinary research. The team is working with academics from different backgrounds who have been engaged in projects aimed at tackling societal and scientific challenges.
---
In fact, the strongest recent growth in local travel – seemingly exacerbated by the pandemic – has not been along major corridors to city centres, but in suburban and rural areas. Not only are people working in different ways but our economy is increasingly service and consumer-focused, and travel patterns have altered significantly as a result. The major areas of travel growth are now for social and leisure-related purposes – and again, traditional fixed-route bus services struggle to accommodate these types of trip, while it is so much easier to simply use a car.
The advent of certain digital technologies – in particular, cashless ticketing and journey planning apps – may make using public transport more desirable for those comfortable with such technology. But they don't change the core service. A smart app is just a high-tech insult if buses don't run when and where you want to go.
The emergence of trackless trams
In 2011, a small but radical new service was established to connect passengers using Heathrow Airport's Terminal 5 with their parked cars. These Heathrow Pods consisted of driverless, four-seater vehicles available on demand, taking passengers straight to their destination along special elevated, segregated roadways. Users were promised they would "never have to wait more than 30 seconds for one to become available".
While admittedly covering a very limited area, this radical alternative to the traditional fixed-route, scheduled model of public transport continues to garner praise since reopening after a hiatus during the pandemic. In the wake of the Heathrow Pods' introduction, it had been expected that similar tracked, autonomous transport systems would develop elsewhere – but that hasn't come about.
Rather, they could be seen as a small-vehicle precursor to the trackless tram systems that have subsequently emerged around the world. A combination of GPS and Lidar (light detection and ranging) guidance technologies are enabling battery-powered electric vehicles to fulfil the function of trams without the need for disruptive and costly track and overhead line infrastructure – making high-quality tram-style services viable beyond a handful of "global elite" cities.
The Chinese pioneered this form of public transport with the automated rapid transit (ART) vehicles, which first entered service in the eastern city of Zhuzhou in 2018, then rapidly spread to other Chinese cities. Initially manually driven, these trackless trams are now moving to autonomous operation. In Zhuzhou, a four-carriage model was introduced in 2021 which can carry 320 passengers at a maximum speed of just over 40mph, running on batteries charged at each station stop.
And the concept is spreading beyond China: in 2022, a trial was announced for a five-mile route in the city of Stirling, Western Australia. In the UK, however, there is less inclination to depend on Chinese-controlled technology. And of course, trams – trackless or otherwise – don't solve the issue of people wanting services that take them beyond a fixed route.
Meeting the modern, disparate mobility needs of an entire population doesn't just require new types of vehicle or clever booking apps. We need a new vision of what public transport could be – and in different corners of the UK, there are places starting to offer this.
The UK's self-driving public transport prototypes
Scotland's CAVForth self-driving bus service, which came into public service in May 2023, is described on its website as "the world's most ambitious and complex autonomous bus system". Serving a 14-mile route that crosses the Forth Road Bridge on the outskirts of Edinburgh, the buses drive themselves along ordinary roads, obey traffic lights, and mix with pedestrians and cyclists. The main reaction of passengers seems to be that they are unaware the buses are not manually driven, as one early user wrote in CNet:
Though the bus is fully autonomous, you'd be forgiven for not really recognising it as such. You'll find a regular steering wheel upfront, and behind it, a driver who'll no doubt look as though they're operating the vehicle as usual. UK law dictates that even fully autonomous vehicles must still have an 'operator' present who can take manual control, should the need arise.
Using a combination of three sets of Lidar technology and a "suite of cameras and radar", the autonomous system can currently manage 90% of the route, according to ITPro, with the human driver "handling the exit from the depot and a few other locations". The route is projected to expand further north, to the city of Dunfermline, in 2024.
Because the driver is a big part of bus running costs, if buses can eventually be autonomous then the challenging costs of providing late-night services or thinly used routes will be reduced – meaning that services could be improved. But the IT-led potential extends much further than a driverless bus.
In south-east England, Mi-Link – billed as "the UK's first fully electric autonomous bus service" – is a move towards something more radical. As well as being electric-powered, this self-driving bus service – which launched in January 2023 and now runs on public roads to Didcot Parkway railway station in south Oxfordshire – is linked to a real-time journey planning app which helps travellers plan their journey whether they are walking, cycling or taking the bus to the Milton Park trading estate. It keeps users updated according to their individual travel preferences through the likes of WhatsApp and Messenger.
The integration of autonomous technology with a smart journey planning system feels critical if public transport is to prosper by attracting traditional car users. App-linked self-driving taxi fleets may well prove another key part of this future, and there are already entirely driverless public taxi fleets such as Waymo and Cruise in San Francisco, and the Robotaxi in China. On the whole, these appear to be technically successful, if highly subsidised and dependent on powerful 5G networks to operate. However, their emergence has been met with resistance both about perceived lack of safety and luddite-esque fears of potential job losses.
But for one of the best clues to what local public transport could look like in the future, we should again look closer to home, to a UK city that has long been renowned – and sometimes mocked – for its futuristic visions.
The future according to Milton Keynes
After its foundation in 1967, the ambitious new town of Milton Keynes in Buckinghamshire soon began attracting an international reputation for anticipating future social, economic and cultural trends. Along the way, it was also derided as a city of roundabouts and concrete cows, with one architecture critic calling it "the doomed apotheosis of the fossil-fuel society".
Today, its designers' desire to accommodate extremely high levels of car use can be viewed as an environmentally irresponsible planning stance. But despite its detractors, Milton Keynes has proved extremely successful both economically and socially, and today has a growing reputation for being at the forefront of a more climate-friendly era of transport innovation.
Recently, its planners have grappled with the need for a new type of public transport – something that is "demand responsive" in the way of a taxi, but without taxi-level fares.
Demand-responsive transport (DRT) services have been attempted by public authorities over the years – but largely without success. A global assessment in 2021 concluded that when a new DRT service is set up, revenue from the low number of passengers could not cover the running costs, particularly those of the driver and back-office systems.
One early example was the Corlink DRT service in north Cornwall, which launched in 2002 to link rural communities with towns. The subsidy cost of over £28 per passenger trip was financially unsustainable and when special government support for the project ended, the service was withdrawn.
The Taxibus service to Bicester rail station, which launched around the same time, ran flexible routes off-peak and, by late 2003, was carrying 50,000 passengers a year. But even then, the service was eventually withdrawn as commercially unviable.
Twenty years on, however, Milton Keynes has addressed the cost problem, at least, with its DRT service, MK Connect. Facing the familiar situation of decreased funding to support the rising cost of uneconomic bus services, the city council opted not to implement cuts. Instead, it replaced its subsidised routes with a new demand-responsive service in partnership with the international tech company Via Transportation. Introduced in 2021, MK Connect still requires a subsidy, but half that of the conventional bus services it replaced.
The service is booked by users like an Uber taxi, logging their pick-up and drop-off addresses through a smartphone app, web portal or by phoning the contact centre. The app directs users to a nearby pick-up point, and they are dropped near their destination. Other passengers may be picked up and dropped off along the way.
The vehicles are small: as well as the fleet of eight-seater vans (many of which are electric), some cars are used. They generally arrive within 30 minutes of a booking being made, though the wait can be longer at busy times and in more rural areas. Fares are similar to that of traditional buses (payment is cashless), and the service covers the whole Milton Keynes city area – with far better coverage and operating times than the limited bus routes the service replaced.
An important feature is that the app will not allow someone to book on MK Connect if they could use a commercial bus route for their trip instead. In these cases, travellers are informed where to catch the conventional bus and when it will arrive. This ensures that MK Connect does not adversely affect existing viable bus routes, while improving the city's public transport as a whole. Equally, if people cannot use existing buses due to a disability or other reason, they can register this and will always be accommodated on MK Connect.
The service is widely used, with some 40,000 trips being made each month (almost half a million each year) – a level of use that means its finances stack up. MK Connect has enabled trips to be made that previously were difficult or impossible using conventional buses, including for a man with sight loss who is the subject of a widely shared video.
One of us – Stephen – has used MK Connect on a number of occasions, and offers this mixed review of his experiences of the service:
I booked a trip to get to the barbers for a haircut. You can only book an hour or so beforehand, but I found a service that would get me there on time, which picked me up from the end of our road (the app guided me to the exact pick-up point). One other person joined us on the way and another was dropped off en route, but I got to my drop-off point in time for a three-minute walk across to the barbers. Coming back was less smooth, though. Initially, I was refused a booking – no vehicles were available. I waited a few minutes and tried again. This time I got a vehicle, after a 50-minute wait …
This mixed experience reflects the feedback that has been given in various passenger surveys. MK Connect is designed to serve modern, dispersed patterns of travel demands but is by no means perfect – some people find it harder to use than the buses it replaced, and there are problems with the vehicles being full at busy times, meaning prospective passengers are refused a booking or not accommodated for a long time. The booking system is also not yet reliable enough when a person has to get to an appointment or college lecture on time, say, or to connect with a specific train.
However, generally speaking, regular users appear to be getting used to the new system and its quirks. The real benefit to them, of course, is that this DRT service allows them to make trips that would be much more difficult, or impossible, using traditional route buses.
Another recently launched DRT, HertsLynx, aims to serve the rural fringes of Hertfordshire using four electric-powered, 16-seater minibuses in an operating zone centred around the market town of Buntingford and surrounding villages. Passengers are able to travel between 250 virtual bus stops, as well as nearby towns including Stevenage, Hitchin, Letchworth and Baldock – although travel to these towns is limited to fixed points (hospitals, train and bus stations, and high streets).
HertsLynx now makes 2,600 passenger trips a month and, like MK Connect, booking is by app, online or phone. With only four buses, it has hit a similar issue to MK Connect of being unable to take some trip requests when vehicles are fully in use, as noted in this recent review.
These two prototype services suggest a good model is emerging for local public transport, but that it needs refining. DRT services can best serve more dispersed trips, while conventional buses work well when a regular, predictable arrival time is needed and in situations of high demand. A good mix of the two is what is needed and Milton Keynes and HertsLynx, while heading that way, haven't yet achieved it. Adding a in a Manchester-style regulation structure might well do that.
The future of local public transport?
As the Brennan Monorail flop illustrated more than a century ago, predicting the future is a dangerous thing. But there is clearly potential to rethink public transport systems all over the world, in a way that makes a real difference to the planet and quality of daily life – by improving mobility while reducing costs, air pollution and congestion levels.
This revolution is being driven by a range of organisations, spanning powerful technology companies and IT startups as well as the existing public transport industry and both national and local policymakers. Central to a more diversified public transport future is easily accessed information and payment systems that allow users to customise different services for their own travel needs. Personalised apps on mobile devices to book and pay for public transport services will become increasingly important.
If you combine digital planning and payment systems, autonomous driving and a DRT service redesign, then a radically better form of public transport starts to emerge. Without the need for a driver, fixed-route buses could be smaller but run more frequently. Combined with DRT services to cover more dispersed trips, the potentially transformative, "small vehicle-small infrastructure" vision of public transport systems comes into place.
---
Read more: Driverless public transport will change our approach to city planning – and living
---
The result could be that, rather than people needing to adjust their behaviour to the schedules and routes of a bus or metro, they can travel directly, whenever they want, on services operating 24/7 – overcoming the poor quality of infrequent evening, night and Sunday public transport services experienced today.
All that said, the future may still not end up quite as automated as some technologists predict. Driverless vehicles overseen by control centres cost an awful lot to set up and run, and this may limit the use of driverless bus and taxi systems to where use is high enough to make the sums add up – in other words, major cities. For a good while yet, public transport vehicles in most medium-sized UK towns, as well as rural areas, are likely to remain manually driven.
Rather than trying to jump straight to an IT-driverless ideal, a phased introduction of upgradable, adaptable system designs makes more sense. In this way, the spectre of the Brennan Monorail should remain a useful reminder that not all technological advances will change our world for the better, and there is a real danger that second-best fixes could impede potentially transformative change. This is a journey that has only just started – and it's going to be a bumpy ride.
---

For you: more from our Insights series:
To hear about new Insights articles, join the hundreds of thousands of people who value The Conversation's evidence-based news. Subscribe to our newsletter.
The authors do not work for, consult, own shares in or receive funding from any company or organisation that would benefit from this article, and have disclosed no relevant affiliations beyond their academic appointment.
reopening
grants
link
spread
pandemic
uk
china
Las Vegas Strip faces growing bed bug problem
With huge events including Formula 1, CES, and the Super Bowl looming, the Las Vegas Strip faces an issue that could be a major cause for concern.
Las Vegas beat the covid pandemic.
It wasn't that long ago when the Las Vegas Strip went dark and people questioned whether Caesars Entertainment, MGM Resorts International, Wynn Resorts, and other Strip players would emerge from the crisis intact. 
Related: Las Vegas Strip report shares surprising F1 race news
In the darkest days, the entire Las Vegas Strip was closed down and when it reopened, it was not business as usual. Caesars Entertainment (CZR) - Get Free Report and MGM reopened slowly with all sorts of government-mandated restrictions in place.
The first months of the Strip's comeback featured temperature checks, a lot of plexiglass, gaming tables with limited numbers of players, masks, and social distancing. It was an odd mix of celebration and restraint as people were happy to be in Las Vegas, but the Strip was oddly empty, some casinos remained closed, and gaming floors were sparsely filled. 
When vaccines became available, the Las Vegas Strip benefitted quickly. Business and international travelers were slow to return, but leisure travelers began bringing crowds back to pre-pandemic levels. 
The comeback, however, was very fragile. CES 2022 was supposed to be Las Vegas's return to normal, the first major convention since covid. In reality, surging cases of the covid omicron variant caused most major companies to pull out.
Even with vaccines and covid tests required, an event that was supposed to be close to normal, ended up with 25% of 2020's pre-covid attendance. That CES showed just how quickly public sentiment — not actual danger — can ruin an event in Las Vegas.
Now, with November's Formula 1 Race, CES in January, and the Super Bowl in February all slated for Las Vegas, a rising health crisis threatens all of those events.
The Arena Media Brands, LLC and respective content providers to this website may receive compensation for some links to products and services on this website.
The Las Vegas Strip has a bed bug problem   
While bed bugs may not be as dangerous as covid, Respiratory Syncytial Virus (RSV),  Legionnaires' disease, and some of the other infectious diseases that the Las Vegas Strip has faced over the past few years, they're still problematic. Bed bugs spread easily and a small infestation can become a large one quickly.
The sores caused by bed bugs are also a social media nightmare for the Las Vegas Strip. If even a few Las Vegas Strip visitors wake up covered in bed bug bites, that could become a viral nightmare for the entire city.
In late-August, reports came out the bed bugs had been at seven Las Vegas hotel, mostly on the Strip over the past two years. The impacted properties includes Caesars Planet Hollywood and Caesars Palace as well as MGM Resort International's (MGM) - Get Free Report MGM Grand, and others including Circus Circus, The Palazzo, Tropicana, and Sahara.
VISIT LAS VEGAS: Are you ready to plan your dream Las Vegas Strip getaway?
"Now, that number is nine with the addition of The Venetian and Park MGM. According to the health department report, a Venetian guest reported seeing the bloodsuckers on July 29 and was moved to another room. An inspection three days later confirmed their presence," Casino.org reported.
The Park MGM bed bug incident took place on Aug. 14.
Bed bugs remain a Las Vegas Strip problem
Only Tropicana, which is soon going to be demolished, and Sahara, responded to Casino.org about their bed bug issues. Caesars and MGM have not commented publicly or responded to requests from KLAS or Casino.org.
That makes sense because the resorts do not want news to spread about potential bed bug problems when the actual incidents have so far been minimal. The problem is that unreported bed bug issues can rapidly snowball.
The Environmental Protection Agency (EPA) shares some guidelines on bed bug bites on its website that hint at the depth of the problem facing Las Vegas Strip resorts.
"Regularly wash and heat-dry your bed sheets, blankets, bedspreads and any clothing that touches the floor. This reduces the number of bed bugs. Bed bugs and their eggs can hide in laundry containers/hampers. Remember to clean them when you do the laundry," the agency shared.
Normally, that would not be an issue in Las Vegas as rooms are cleaned daily. Since the covid pandemic, however, some people have opted out of daily cleaning and some resorts have encouraged that.
F1? SUPER BOWL? MARCH MADNESS? Plan a dream Las Vegas getaway.
Not having daily room cleaning in just a few rooms could lead to quick spread.
"Bed bugs spread so easily and so quickly, that the University of Kentucky's entomology department notes that "it often seems that bed bugs arise from nowhere."
"Once bed bugs are introduced, they can crawl from room to room, or floor to floor via cracks and openings in walls, floors and ceilings," warned the University's researchers.  
spread
social distancing
pandemic
Americans are having a tough time repaying pandemic-era loans received with inflated credit scores
Borrowers are realizing the responsibility of new debts too late.
With the economy of the United States at a standstill during the Covid-19 pandemic, the efforts to stimulate the economy brought many opportunities to people who may have not had them otherwise. 
However, the extension of these opportunities to those who took advantage of the times has had its consequences.
Related: American Express reveals record profits, 'robust' spending in Q3 earnings report
Credit Crunch
A report by the Financial Times states that borrowers in the United States that took advantage of lending opportunities during the Covid-19 pandemic are falling behind on actually paying back their debt.
At a time when stimulus checks were handed out and loan repayments were frozen to help those affected by the economic shock of Covid-19, many consumers in the States saw that lenders became more willing to provide consumer credit.
According to a report by credit reporting agency TransUnion, the median consumer credit score jumped 20% to a peak of 676 in the first quarter of 2021, allowing many to finally have "good" credit scores. However, their data also showed that those who took out loans and credit from 2021 to early 2023 are having an hard time managing these debts.
"Consumer finance companies used this opportunity to juice up their growth at a time when funding was ample and consumers' finances had gotten an artificial boost," Chief economist of Moody's Analytics Mark Zandi told FT. "Certainly a lot of lower-income households that got caught up in all of this will feel financial pain."
Moody's data shows that new credit cards accounts that were opened in the first quarter of 2023 have a 4% delinquency rate, while the same rate in September 2022 was 4.5%. According to the analysts, these levels were the highest for the same point of the year since 2008.
Additionally, a study by credit scoring company VantageScore found that credit cards issued in March 2022 had higher delinquency rates than cards issued at the same time during the prior four years.
More Investing:
Credit cards were not the only debts that American consumers took on. As per S&P Global Ratings data, riskier car loans taken on during the height of the pandemic have more repayment problems than in previous years. In 2022, subprime borrowers were becoming delinquent on new cars loans at twice the rate of pre-pandemic levels.
S&P auto loan tracker Amy Martin told FT that lenders during the pandemic were "rather aggressive" in terms of signing new loans.
Bill Moreland of research group BankRegData has warned about these rising delinquencies in the past and had recently estimated that by late 2022, there were hundreds of billions of dollars in what he calls "excess lending based upon artificially inflated credit scores".
The Government's Role
Because so many are failing to pay their bills, many are wary that the government assistance may have been a financial double-edged sword; as they were meant to alleviate financial stress during lockdown, while it led some of them to financial difficulty.
The $2.2 trillion Cares Act federal aid package passed in the early stages of the pandemic not only put cash in the American consumer's pocket, but also protected borrowers from foreclosure, default and in some instances, lenders were barred from reporting late payments to credit bureaus.
Yeshiva University law professor Pam Foohey specializes in consumer bankruptcy and believes that the Cares Act was good policy, however she shifts the blame away from the consumers and borrowers.
"I fault lenders and the market structure for not having a longer-term perspective. That's not something that the Cares Act should have solved and it still exists and still needs to be addressed."
Get exclusive access to portfolio managers and their proven investing strategies with Real Money Pro. Get started now.
recession
economic shock
bankruptcy
foreclosure
default
stimulus
trump
lockdown
stay-at-home orders
pandemic
coronavirus
covid-19
recession
stimulus
russia
Inflation: raising interest rates was never the right medicine – here's why central bankers did it anyway
We need to start cutting rates, but there's something that has to happen first.
Inflation remains too high in the UK. The annual rate of consumer price inflation to September was 6.7%, the same as a month earlier. This is well below the 11.1% peak reached in October 2022, but the failure of inflation to keep falling indicates it is proving far more stubborn than anticipated.
This may prompt the Bank of England's Monetary Policy Committee (MPC) to raise the benchmark interest rate yet again when it meets in November, but in my view this would not be entirely justified.
In reality, the rate hikes that began two years ago have not been very helpful in tackling inflation, at least not directly. So what's the problem and is there a better alternative?
Right policy, wrong inflation
Raising interest rates is the MPC's main tool for trying to get inflation back to its target rate of 2%. The idea is that this makes it more expensive to borrow money, which should reduce consumer demand for goods and services.
The trouble is that the type of inflation recently witnessed in the UK seems less a problem of excessive demand than because costs have been rising for manufacturers and service providers. It's known as "cost-push inflation" as opposed to "demand-pull inflation".
Inflation rates (UK, US, eurozone)
Production costs have risen for several reasons. During the COVID-19 pandemic, central banks "created money" through quantitative easing to enable their governments to run large spending deficits to pay for furloughs and other interventions to help citizens through the crisis.
When countries started reopening, it meant people had money in their pockets to buy more goods and services. Yet with China still in lockdown, global supply chains could not keep pace with the resurgent demand so prices went up – most notably oil.
Oil price (Brent crude, US$)
Then came the Ukraine war, which further drove up prices of fundamental commodities, such as energy. This made inflation much worse than it would otherwise have been. You can see this reflected in consumer price inflation (CPI): it was just 0.6% in the year to June 2020, then rose to 2.5% in the year to June 2021, reflecting the supply constraints at the end of lockdown. By June 2022, four months after Russia's invasion of Ukraine, CPI was 9.4%.
The policy problem
This begs the question, why has the Bank of England (BoE) been raising rates if it's unlikely to be effective? One answer is that other central banks have been raising rates. If the BoE doesn't mirror rate rises in the US and eurozone, investors in the UK may move their money to these other areas because they'll get better returns on bonds. This would see the pound depreciating against the US dollar and euro, in turn increasing import prices and aggravating inflation.
Part of the problem has been that the US has arguably faced more of the sort of demand-led inflation against which interest rates are effective. For one thing, the US has been less at the mercy of rising energy prices because it is energy self-sufficient. It also didn't lock down as uniformly as other major economies during the pandemic, so had a little more space to grow.
At the same time, the US has been more effective at bringing down inflation than the UK, which again suggests it was fighting demand-driven price rises. In other words, the UK and other countries may to some extent have been forced to follow suit with raising interest rates to protect their currencies, not to fight inflation.
What next
How harmful have the rate rises been in the UK? They have not brought about a recession yet, but growth remains very weak. Lots of people are struggling with the cost of living, as well as rent or mortgage costs. Several million people are due to be hit by much higher mortgage rates as their fixed-rate deals end between now and the end of 2024.
UK GDP growth (%)
If hiking interest rates is not really helping to curb inflation, it makes sense to start moving in the opposite direction before the economic situation gets any worse. To avoid any damage to the pound, the answer is for the leading central banks to coordinate their policies so that they cut rates in lockstep.
Unless and until this happens, there would seem to be no quick fix available. One piece of good news is that the energy price cap for typical domestic consumption was reduced from October 1 from £1,976 to £1,834 a year. That 7% reduction should lead to consumer price inflation coming down significantly towards the end of 2023.
More generally, the Bank of England may simply have to hope that world events move inflation in the desired direction. A key question is going to be whether the wars in Ukraine and Israel/Gaza result in further cost pressures.
Unfortunately there is a precedent for a Middle East conflict leading to a global economic crisis: following the joint assault on Israel by Syria and Egypt in 1973, Israel's retaliation prompted petroleum cartel OPEC to impose an oil embargo. This led to an almost fourfold increase in the price of crude oil.
Since oil was fundamental to the costs of production, inflation in the UK rose to over 16% in 1974. There followed high unemployment, resulting in an unwelcome combination that economists referred to as stagflation.
These days, global production is in fact less reliant on oil as renewables have become a growing part of the energy mix. Nonetheless, an oil price hike would still drive inflation higher and weaken economic growth. So if the Middle East crisis does spiral, we may be stuck with stubborn, untreatable inflation for even longer.
Robert Gausden does not work for, consult, own shares in or receive funding from any company or organisation that would benefit from this article, and has disclosed no relevant affiliations beyond their academic appointment.
recession
unemployment
economic growth
reopening
bonds
monetary policy
mortgage rates
currencies
pound
us dollar
euro
governor
lockdown
pandemic
covid-19
recession
gdp
interest rates
commodities
oil
uk
russia
ukraine
china