Artificial coral reefs showing early signs they can mimic real reefs killed by climate change – new research
Concrete structures can recreate the complex forms of reefs, offering refuge to wildlife.
Earth's average temperature in September 2023 was 1.75°C above its pre-industrial baseline, breaching (if only temporarily) the 1.5°C threshold at which world leaders agreed to try and limit long-term warming.
Persistent warming at this level will make it difficult for the ocean's coral reefs to survive. The same goes for those communities who rely on the reefs for food, to protect their coastline from storms and for other sources of income, such as tourism. Recent Intergovernmental Panel on Climate Change assessments have predicted that even if global heating is kept within the most optimistic scenarios, up to two-thirds of all coral reefs could deteriorate over the next few decades.
It will not be possible to restore all the reefs lost to climate change. But we are scientists who study how to preserve these habitats, and we hope that artificial structures (made from concrete or other hard materials) could replicate the complex forms of natural reefs and retain some of the benefits they provide.
We know artificial reefs can attract fish and host high levels of biodiversity – often similar to natural reefs. This is partly due to them providing a hard surface for invertebrates like sponges and corals to grow on. Artificial reefs also offer a complex habitat of crevices, tunnels and other hiding places for species that move around a lot, such as fish, crabs and octopus.
Until now though, scientists were unsure if artificial reefs attracted wildlife which would otherwise live on nearby coral reefs or whether they helped support entirely new communities, enlarging existing populations. This is important, because if natural reefs do die, these artificial structures must be self-sustaining to continue benefiting species, including our own.
Our recent study is the first to examine whether artificial reefs in the tropics can function in the same way as their naturally formed counterparts. The answer is: not yet, but these concrete structures are beginning to mimic some of the key functions of coral reefs – and they should get better at it over time.
Follow the nutrients
Coral reefs support lots of different species in high numbers despite growing in tropical waters low in nutrients (chemicals such as nitrates and phosphates which boost plant growth). This puzzled naturalist Charles Darwin, and it became known as Darwin's Paradox. We now know reefs achieve this by circulating nutrients extremely rapidly through the invertebrates, corals and fish that live on them.
In a healthy coral reef system, nutrients from dead animals and faeces are rapidly consumed by animals living on the reef, such as small fish or invertebrates, and these small animals are frequently eaten by larger animals. This ensures these nutrients cannot accumulate and so they remain at low levels, preventing algae from overgrowing and smothering the reef.
If artificial reefs perform a similar function to natural reefs then we would expect them to rapidly process nutrients entering the system and keep overall nutrient levels low too. This would indicate they are also highly productive ecosystems, similarly capable of supporting diverse and abundant wildlife even if many natural reefs die.
We tried to make an accurate comparison of natural and artificial reefs by comparing nutrient levels and how they are stored between the two.
From concrete to corals
Our study was conducted in north Bali, Indonesia. A local non-profit, North Bali Reef Conservation, which Zach co-founded, has been making artificial reefs for the last six years with the help of international volunteers and local fishers who use their boats to drop them offshore.
While over 15,000 reefs have been deployed so far, they only cover around 2 hectares – roughly the size of two football pitches.
But these structures are beginning to show signs of functioning like coral reef communities. In water we extracted from just under the sand near the artificial reefs we found high levels of phosphates – evidence of a large number of fish excreting. And in water samples from above the sediment, levels of all the nutrients we measured were low and similar to those recorded on natural reefs, indicating the artificial reef was rapidly recycling these nutrients.
However, the sediment around the concrete structures we tested appeared to be storing less carbon than that surrounding the natural reefs. We think the difference may be related to the relative abundance of invertebrate species such as hydroids (plant-like relatives of corals which feed by sifting detritus from seawater). These were common on the natural reefs we studied, but were only found in small, but increasing numbers on the artificial reefs. We think, as more of these species colonise the concrete over time, the reefs will function even more like their natural counterparts.
The study offers some hope that over time, artificial reefs can mimic more of the processes maintained by natural reefs. Our findings are an early indication that artificial reefs may be able to support local communities affected by reefs lost to climate change.
The climate threat to coral reefs will not be solved by artificial reefs. Only rapidly eliminating emissions of greenhouse gases can preserve a future for these ecosystems. But our research indicates that, where reefs have already been lost, through pollution, destructive fishing or coastal development, it may be possible to restore some of the lost benefits with artificial structures.
Our study suggests it can take up to five years for artificial reefs to begin functioning like coral reefs, so these recovery programmes must begin right away.
---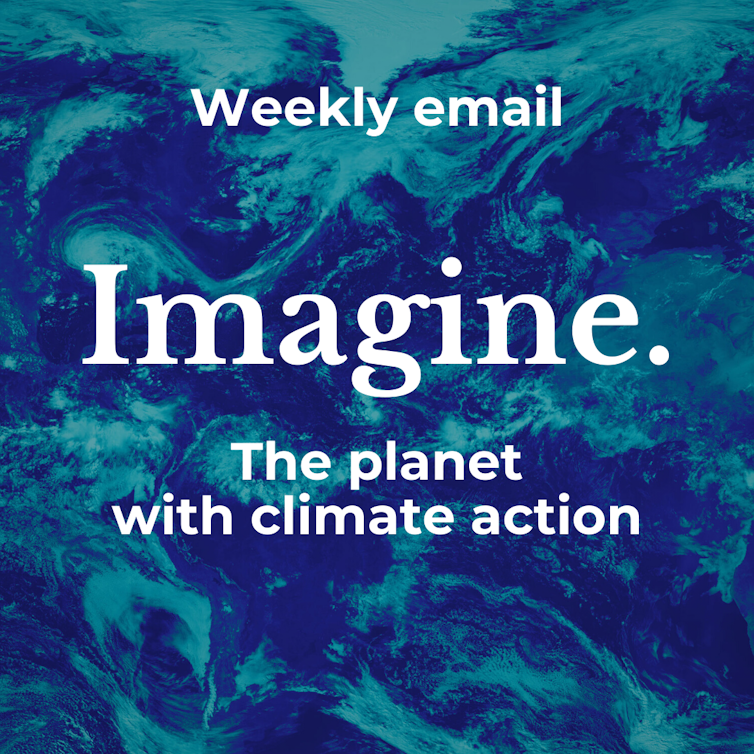 Don't have time to read about climate change as much as you'd like?
Get a weekly roundup in your inbox instead. Every Wednesday, The Conversation's environment editor writes Imagine, a short email that goes a little deeper into just one climate issue. Join the 20,000+ readers who've subscribed so far.
---
Rick Stafford receives funding from the Earthwatch Institute.
Zach Boakes receives funding from the Earthwatch Institute. He is co-founder of the non-governmental organisation North Bali Reef Conservation.
recovery
Tesla Stock Has High Expectations: A Strong Pop or Plunge
Sometimes, a stock's price can tip the market's hand leading up to an earnings report. You'll see a strong rally or decline anywhere from days to months…
Sometimes, a stock's price can tip the market's hand leading up to an earnings report. You'll see a strong rally or decline anywhere from days to months before a company lays bare its books. But when you see a chart pattern that hints at indecision, such as a symmetrical triangle, you're likely in for a volatile move and a great upset, which can go either bullish or bearish.
Such is the case of Tesla (TSLA) over the last quarter. And as you can see, the market's judgment favored the bears.
CHART 1: TSLA STOCK BREAKS BELOW SYMMETRICAL TRIANGLE. TSLA missed earnings expectations, which sent the stock price below the symmetrical triangle. Chart source: StockChartsACP. For educational purposes.
Let's back up, look at the bull and bear case, and take a closer look at the pattern itself, its statistical performance, and, most importantly, how you might have traded it.
The Bull Case
Leading up to Q3 earnings, TSLA appeared to be on a roll. It outperformed its sector, Consumer Discretionary, and the S&P 500 index ($SPX) year-to-date.
TSLA was roughly 37% from its all-time high of $414.50, giving it room for growth. It's the most profitable manufacturer in the EV space, and a lot of hope was riding on the company's emerging Cybertruck production. So was the planned launch of its robo-taxi service in late 2024. 
Much was riding on TSLA's guidance as much as its earnings and revenue numbers. 
The Bear Case
The bears' case against TSLA's Q3 performance was simple. Demand for big-ticket items slowed in Q3 amid a high inflation environment. Input cost compressed the company's margins, especially in the midst of its expansion plans. Plus, TSLA is facing increased competition in the EV space. Most importantly, TSLA's stock price, some argued, was still trading at a premium relative to other automakers. Overbought? Not technically, but fundamentally so, apparently.
TSLA's Symmetrical Triangle Formation: A 34% Rise or 12% Fall?
TSLA may have outperformed its sector and the broader market before its earnings report, but that changed quickly after the stock price fell (see relative strength against Consumer Discretionary Select Sector SPDR (XLY) and $SPX in the chart below). The Death Cross further muddied the waters. This is where you have to look more closely at the pattern itself.
CHART 2: TSLA PERFORMANCE AGAINST S&P 500 AND XLY. Falling relative strength and the death cross are bearish signals. Chart source: StockChartsACP. For educational purposes.Symmetrical triangles or "coil" patterns are poor performers (according to Thomas Bulkowski's Encyclopedia of Chart Patterns). They indicate a consolidation phase. They can go either direction despite being considered "continuation patterns." (Toss a coin, anyone?). 
Their value, however, is that they provide a clear setup for bulls and bears. According to Bulkowski, symmetrical triangles result in the following:
On average, symmetrical triangles rise 34% when they break upward and fall 12% when they break downward.
Their success rate in reaching an upward target (using the formation height) is 58% on the upside but only 36% on the downside.
BUT, symmetrical triangles also tend to reverse after a breakout 62% to 65% of the time, meaning you have to be flexible when trading this pattern.
How To Trade TSLA's Symmetrical Triangle
Depending on whether you were leaning bullish or bearish, you could use Bulkowski's historical average performance to set your targets: 34% to the upside or 12% to the downside.
CHART 3: CALCULATING TSLA'S PRICE TARGET BASED ON MEASURED MOVE. According to the measured move of the symmetrical triangle, TSLA stock can fall as low as $163. Chart source: StockChartsACP. For educational purposes.
Using statistical averages:
A bullish trader might have calculated 34% of the breakout price, projecting it above the current level. Obviously, that did not pan out, as TSLA broke down.
On the bear side, the breakdown took place at $250. The target, 12% below that price, would have given you a target of $220. It's a good idea to place a stop loss just above the breakdown level.
Using a measured approach:
To find the measure, first calculate the pattern's height by subtracting the lowest point from the highest point of the triangle (299.30 – 212.35). This gives you a height of 86.95.
If the price breakout is upward, then you would add the height (86.95) to the price level of the breakout. Since no upward breakout took place, there's no target. However, the above graph includes where the upside target range might have been if TSLA had broken out toward the upside (red dashed line).
Since TSLA broke downward at $250, you subtract $86.95 to project a downside target of $163.05 (rounded to $163.00). As you can see, it greatly differs from using the average decline target of 12% (which was reached).
The Bottom Line
Tesla (TSLA) showcased an uncertain path leading up to its Q3 earnings. While the bullish outlook centered on its year-to-date performance, potential growth space, and dominance in the EV industry, the bearish perspective flagged concerns about the slowing demand in the face of inflation, compressed margins amidst expansion, and increasing competition. 
The symmetrical triangle pattern, known for its unpredictable behavior, further muddied the waters. However, this pattern offers clear setups for optimistic and skeptical investors. The aftermath witnessed a bearish descent for TSLA, reflecting the market's ultimate judgment and underscoring the importance of flexibility when trading in such patterns.
---
Disclaimer: This blog is for educational purposes only and should not be construed as financial advice. The ideas and strategies should never be used without first assessing your own personal and financial situation, or without consulting a financial professional.
sp 500
The Pixel Watch 2 marries Google brains with Fitbit brawn in an elegant design
It's everything I hoped it would be.
The Arena Media Brands, LLC and respective content providers to this website may receive compensation for some links to products and services on this website.
In early October, at Google's annual Made by Google event, the Android maker announced the Pixel 8 and Pixel 8 Pro alongside its second-generation smartwatch, the Pixel Watch 2.
You can order the Pixel Watch 2 for $349 for the Wi-Fi model or $399 for the LTE variant. It comes in matte black, polished silver, or a champagne gold housing paired with vibrant watch bands.
I've tested Google's Pixel Watch 2 for the last two weeks, putting it through its paces, testing out its new stress monitoring feature, and getting in some workouts when I had a chance. And you know what? It's exactly what I wanted to see in the first-generation Pixel Watch, and that's not a bad thing at all. 
Google Pixel Watch 2 pros and cons
Google Pixel Watch 2 Pros and Cons

| | |
| --- | --- |
| Fitbit integration enables a bevy of health features | Needs multiple sizes like the Galaxy Watch or Apple Watch |
| Battery life is just good enough | Battery life is just good enough |
| Improved software for a more fluid expereince | |
A nearly identical design
I still have the original Pixel Watch, albeit in a matte black finish instead of the polished silver color option I picked this time around. Placing them side by side, color differences aside, I'm having a hard time telling them apart.
The Pixel Watch 2 is the same 41mm size, translating to a 1.2-inch display with a rotating crown for navigating the watch's interface on the right side. Just above it is the lone button, which appears to be slightly larger than last year's, which helps with finding and pressing it. I struggled with using the button on the original Pixel Watch, and I can't say I've had the same experience with the Watch 2.
Google kept its watch band release mechanism, making removing and replacing watch bands simple. The bands that worked on the first-gen Pixel Watch will work on Watch 2 and vice versa.
On the bottom of the watch are the health-related sensors and four new contact points that weren't on last year's model. Those contact points are part of the new charging connection that facilitates a faster charging speed for Watch 2. That, unfortunately, means that last year's Pixel Watch charger can't be used on this year's model.
Related: With Samsung's New Galaxy Watch 6 and Watch 6 Classic, Android users continue to have solid options
One small gripe about the new charging cable is that there's only one way it'll attach to the bottom of the watch, and that's with the cord facing the same direction as the watch's crown. Previously, as long as the charging pad stuck to the bottom of the watch, it was charging.
In addition to the contact points on the bottom of the watch, the sensor array has also expanded, adding more sensors for improved heart rate monitoring and a new stress-sensing feature.
I really enjoy the overall approach and design of the Pixel Watch 2, but after using the Samsung Galaxy Watch 6 and the Apple Watch Ultra, I do wish there was a second, larger model. The Watch 2's screen cuts off a lot of text and requires more scrolling than what you'd see on a larger screen, and that goes a long way in improving the overall experience.
Greatly improved battery life
One of the biggest complaints about the original Pixel Watch was its battery life. If you were lucky, you could get a full 24 hours of use out of it, but it often meant charging in the middle of the day or skipping wearing it at night to track your sleep.
With the Pixel Watch 2, Google promises over 24-hour battery life to make it easier to track more workouts and your sleep. Over the last two weeks, with an average of 40 minutes of outdoor exercise with GPS active and tracking my sleep, I have been getting about 28 hours of use on a single charge.
While single-day battery life is an issue that plagues many smartwatches, the Pixel Watch 2's battery performance isn't something I had to worry about, nor will I complain about, outside of the never-ending wish that smartwatches could last several days.
Pure Google goodness
The Pixel Watch 2 runs Wear OS 4.0, the latest and greatest software for Google's wearable platform. It's similar to what the Samsung Galaxy Watch 6 runs, but without any added features and customizations Samsung tosses in. This is, if you will, the pure version of Wear OS 4.0. If you're a longtime Pixel user and fan, you'll know exactly what I mean by that, as that's what the Pixel experience is known for.
You can install apps from the Play Store, view and interact with notifications, create custom watch faces, and control music playback all from the watch (in addition to the health and fitness features I'll discuss below). Beyond those staple smartwatch features, there have been some key improvements made to Wear OS 4.0 that have made a big difference in the day-to-day experience.
Performance has been smooth and responsive during testing. Even when I pushed the Pixel Watch 2 during tasks like installing and updating apps while multitasking by signing into the apps as they installed, I didn't notice any sluggishness or overall slowdowns.
Related: Every new device Google announced today, from the colorful Pixel 8 Pro to the souped-up Pixel Watch 2
My favorite addition, by far, is the ability to sync the phone's Do Not Disturb and Bedtime statuses with the watch. That means I can set a schedule for when the phone should automatically enter Do Not Disturb mode at night and another schedule for when it should enter Bedtime mode, and both of those modes sync with the Pixel Watch 2.
That may sound like a small feature, but in practice, it means that when you lay down at night to sleep, you no longer have to remember to manually put the watch in either mode, stopping it from dinging and vibrating all night while you sleep, thanks to Do Not Disturb, and preventing the screen from lighting up every time you move your wrist thanks to Bedtime mode.
Admittedly, you won't have to use this all that often, but it's one that Apple should copy as soon as possible. When switching phones, the process of moving your watch from your old phone to the new one used to require you to factory reset the watch and then set it up all over again on the new phone. However, the Watch's settings app now has a transfer phone option.
I tried it last night just to see what the process was like, and to my surprise, it took all of 60 seconds to connect the watch to a different phone. Once done, all my settings, including the PIN code I use to unlock the watch, synced over without issue. I literally had to tap a couple of buttons on the phone and another couple on the watch, and it was done.
Google also added native Google Calendar and Gmail apps to the Pixel Watch 2, which means you can view your daily and hourly agenda right from your wrist.
Overall, though, Google made some progress on improving the Wear OS experience with the Pixel Watch 2, and I'm looking forward to seeing continued improvements.
More Fitbit than ever
With last year's launch of the Pixel Watch, we saw Google implement Fitbit's platform and services into the Watch's health and fitness features. Fitbit's longstanding history and user confidence bolstered the Pixel Watch as a fitness device, even though it lacked some basic features at launch.
With the Pixel Watch 2, Google doubled down the amount of Fitbit you'll find throughout the entire experience, with one caveat. Starting with the Pixel Watch 2 and the Fitbit Charge 6, you'll need to transition your Fitbit account to a Google-linked account before you can set up and use either device. This is problematic for some, like me, who managed my kids' Fitbit accounts for years, a fact that prevents me from making the migration.
Instead, I had to use a secondary Google account for testing, so I didn't have any of my account history and achievements that date back over a decade. I only mention this because I'm sure others will have to make a decision similar to mine.
Once you're set up and running, you'll experience the new Fitbit app layout comprising three primary tabs. The first is where you'll find all your health measurements, like your readiness score, steps taken, sleep score, and the new stress score feature that leverages a dedicated sensor on the Pixel Watch 2 to monitor your body for changes that could indicate stress.
When the watch detects one of these instances, you'll receive an alert on your watch asking you how you're feeling at that moment. You can pick from optics like stressed, frustrated, or content. If you pick the former two, the watch suggests walking or doing one of the built-in breathing exercises to ease stress.
My experience with the new stress tool has been impressive. The first day I wore the Watch 2, I received a prompt early in the day that it had, down to the exact minute, detected I could be stressed. Indeed, I was at that time, and I could log it in the app. Since then, I've randomly received the same prompt, sometimes when I felt perfectly content and other times when I was overly frustrated.
Over time, having a log of these moments is a handy way to put a spotlight on how well I handle or don't handle stressful situations.
I don't quite understand Fitbit's readiness score and how it's measured. You have to wear the watch for a specific number of days, monitoring your activity and your sleep, and then each day, you'll get a readiness number to help you see how recharged your body is for the day's tasks. The first few days, I had a readiness score available to me, but it was never more than a score of 1. Yes, 1. And then, I took a single day break from wearing the Pixel Watch 2, and my readiness score disappeared for a few days again. In the Fitbit app, there's a prompt letting me know my score is being fine-tuned, and after 14 days of use, it'll be more accurate. Perhaps that's the case, but it sure feels like a lot of work.
Outside of the extra features, the Fitbit app still has all of its staple features for measuring how long and well you slept, counting your steps, and tracking workouts, and it does all of that just as well as Fitbit's apps always have. 
Bottom line: Is the Pixel Watch 2 worth it?
If you're shopping for a smartwatch that works with an Android phone, you have a few options. You can go with Samsung's Galaxy Watch 6 lineup, which arguably offers the best overall experience for Android users, or you can go with Google's Pixel Watch 2. With the Galaxy Watch 6, you're getting a heavily Samsung experience and have more options for design and size.
With the Pixel Watch 2, you're getting an arguably more elegant design, though you have to be happy with just one size, and a full-on Google-tailored experience that's going to continue to get new features and updates before the rest of the Wear OS smartwatches.
At $349 for the Wi-Fi model ($399 for the LTE version), it's priced in line with the rest of the Android smartwatch market while also admitting it'd be a lot more attractive if it were priced under $300.
Google Pixel Watch 2 specs
Google Pixel Watch 2 Specifcations

| | |
| --- | --- |
| Display | 41-milimeter (1.2-inches) |
| Operating System | WearOS 4.0 |
| Processor | Qualcomm SW5100 |
| Memory (RAM) | 2GB |
| Storage | 32GB |
| Battery | 306mAh |
| Material | Aluminum case |
| Colors | Matte black, Polished silver, or Champagne gold |
| Price | $349 for Wi-Fi or $399 for Wi-Fi + LTE |
Prices are accurate and items in stock at time of publishing.
testing
gold
Carnival Cruise Line executive shares key piece of advice for passengers
The advice also applies to passengers on Royal Caribbean cruises, especially those who are easily offended.
While Carnival and Royal Caribbean offer family-friendly cruises, not every aspect of your trip will be G- or even PG-rated.
Some would argue that the attire at both cruise lines' pools may cross over into being not suitable for all ages. In reality, standards for what constitutes a family-friendly bathing suit vary not just by country, but by U.S. state.
It's safe to say that if you will be offended by women of all ages wearing thongs and low-cut tops, or men in Speedos, then a cruise may not be the right environment for you. Both Royal Caribbean (RCL) - Get Free Report and Carnival  (CCL) - Get Free Report ban topless sunbathing for women, and technically have dress code standards, but short of outright nudity, you will not see either cruise ask a passenger to change or cover-up. 
In a broad sense, both cruise lines can only provide guidance to passengers about certain rules. That's why you rarely see dressing standards enforced in the main dining room (MDR) beyond not allowing bathing suits. Yes, pants are technically required for men, and hats are not allowed, but no cruise line wants to antagonize its customers unless it absolutely has to. 
Standards are also very broad when it comes to entertainment. A few events, like Royal Caribbean's "Crazy Quest" game show, are strictly for those 18 and over, but most shows, game shows, and other events are for all ages. Both cruise lines, however, do offer 18 and over comedy shows as well as all-ages comedy.
All-ages, however, does not always mean fully family-friendly or designed to not offend anyone. That's not possible when it comes to comedy and that led Carnival Cruise Line CCL Brand Ambassador John Heald to issue a warning on his Facebook page.
All-ages Carnival and Royal Caribbean comedy shows could still offend you 
Heald, who spends most days answering questions from Carnival customers on his Facebook page chose to be proactive in this case.  
"If you're going to a comedy show on the ship, and in your mind, you're thinking I might be offended, I probably will be offended or anything similar, please don't sit in the front few rows," he shared. "If you stand up and leave in the middle of the show and it is obvious to the comedian, it is in the DNA that they may say something about you leaving."
Heald, who has a humorous streak himself, qualified his warning a bit.
"I hope that's OK and I hope it's advice that will be taken when needed," he added.
That simple warning was met with hundreds of responses.
"If people can't handle comedy, they just shouldn't go. Simple," Regnier Brian posted.
Others noted that they agreed, but approached things in a different way.
"I totally agree. I sit up front because I want to be in the show," added Gail Jankowski Wojciechowski.
Both Carnival and Royal Caribbean have dedicated, or mixed-use, comedy venues on most of their newer ships. On older ships, they generally have comedy shows in the main theater and will often offer an 18+ show in the later hours of the night. 
Carnival's Heald responds to comedy criticism  
Heald often shares emails he receives on his Facebook page and answers them. One recent email made a charge that you hear often from both Royal Caribbean and Carnival cruisers, that the family-friendly comedy shows aren't funny.     
"All of Carnival's comedians don't know how to be funny for the early showtimes. Based on my last 2 cruises, it is apparent that these comedians only know how to perform in the R R-rated shows: Get rid of family shows. Let the comedians do only adult shows!! Family shows are not funny to any normal person," a person Heald identified as "G" wrote.
Heald, pushed back on that idea.
"Thanks 'G' and while I have no idea what you mean by 'normal person.' I will say this is not a normal post. Usually, when I see a post on the subject of our comedians it is that the occasional person does not like the adult nature of the R R-rated shows," he shared.
"I can tell you that standing on a stage with a microphone performing comedy to a lounge full of families is not easy, especially in today's immediately offended world," he added. "But I disagree with you 'G' I think our comedians have superbly funny family comedy shows and relish the challenge of performing them."
dna