Trump Urges "End To The Destruction Of Our Country" After Biden Heckled, Booed By Republicans During SOTU
Trump Urges "End To The Destruction Of Our Country" After Biden Heckled, Booed By Republicans During SOTU
Update (1045ET): 72 minutes later…
Trump Urges "End To The Destruction Of Our Country" After Biden Heckled, Booed By Republicans During SOTU
Update (1045ET): 72 minutes later and it's over...
Bond King Jeff Gundlach perfectly summarized the speech for Americans:
Biden tonight: "Let's spend more money."

— Jeffrey Gundlach (@TruthGundlach) February 8, 2023
And our take...
Well, yeah... even the CBO has given up https://t.co/N3dwBEBf3H pic.twitter.com/kZuFOSTDSt

— zerohedge (@zerohedge) February 8, 2023
But, before we get into the details, first things first, there was this...
Did Jill Biden just kiss Kamala's husband on the LIPS?! pic.twitter.com/KvrUxSI8Lu

— Benny Johnson (@bennyjohnson) February 8, 2023
Biden, at 80, is the oldest president to give a State of the Union address... and it showed.
While discussing law enforcement and the death of Tyre Nichols in Memphis, Biden referred to him as "Tyler." Biden called Senate Majority Leader Chuck Schumer the Senate "minority" leader
In a somewhat stunning statement, President Biden claimed he's succeeded in driving illegal migration "down" during his State of the Union Tuesday night.
As Biden called on Congress to pass a pathway to citizenship for undocumented immigrants along with resources for border security, Republicans heckled him once again, prompting Democrats to yell "order!"
As The Daily Caller reports, the president's statement follows a record surge in illegal immigration in fiscal year 2022, when U.S. Customs and Border Protection (CBP) recorded more than 2.3 million migrant encounters and in December, when the agency recorded more than 250,000 migrant encounters, marking the highest month on record.
Republicans roared with boos and condemnation as President Biden accused them of wanting to ruin Social Security and Medicare.
"Some of my Republican friends want to take the economy hostage, I get it, unless I agree to their economic plans," Biden said.

"All of you at home should know what their plans are. Instead of making the wealthy pay their fair share, some Republicans want Medicare and Social Security to sunset. I'm not saying it's the majority..."
WATCH: Republicans erupt at Biden for claiming they want to 'take the economy hostage.' pic.twitter.com/lwyh2ifUR9

— Daily Caller (@DailyCaller) February 8, 2023
Republican Georgia Rep. Marjorie Taylor Greene yelled out, calling Biden a "liar."
Joe Biden is lying to the American People.

— Rep. Marjorie Taylor Greene???????? (@RepMTG) February 8, 2023
Interesting exchange between Pres Biden and House GOP members after Pres Biden said some Republicans want to "sunset" Social Security and Medicare benefits.

Marjorie Taylor Greene stood up and called him a liar. Speaker McCarthy shushed his caucus from the podium. #sotu2023 pic.twitter.com/A3py7v5ahR

— Norah O'Donnell ???????? (@NorahODonnell) February 8, 2023
President Biden slammed SCOTUS for overturning Roe vs Wade (as the Justices responsible for the decision sat un-partisanly in front of him).
When Biden mentioned U.S. relations with China, one Republican shouted "China spied on us!"
On the issue of fentanyl, Republicans once again erupted, shouting "Your fault!" before standing in ovation to applaud Biden's calls to "launch a major surge" to stop production, sale and trafficking of the drug.
Biden also took a moment to make an aside about the Jan. 6, 2021, Capitol breach near the beginning of the speech, calling it "the greatest threat [to democracy] since the Civil War.
Finally, in a response of his own, President Trump said: "I am running for president to end the destruction of our country and to complete the unfinished business of making America great again. We will make our country better than ever before, and we will always put America first,"
The REAL State of the Union #sotu2023 #sotu https://t.co/asiE4yXJSI

— ???? ???? ???? ???? MrsLibertyBelle pronouns: bad/bitch (@MrsLibertyBell1) February 8, 2023
*  *  *
President Biden will read a carefully prepared State of the Union Speech on Tuesday night in front of a newly divided Congress, where he's likely to tout last week's jobs report, and use it as a soft launch for his 2024 reelection campaign despite the fact that a majority of Democrats who don't want him to run again.
If you are too tired to listen, here's our un-educated guess at the Tl;dr:
Bad things: billionaires (tax them, shouldn't exist), buybacks (tax 'em too), balloons (Chinese ones!), big-oil (making too much money), big-tech (slam them unless they censor 'the other'), white men (where do we start?), guns (kill people), police (kill people), and Putin (well durr, he's Hitler).

Good things: inflation (coming down, right?), gas prices (coming down, right?), jobs (allowing people to work is good for employment), climate (The IRA will spend taxpayer money to save the world), COVID (crushed it... or was it just a bad cold?), immigration (not a crisis... and how else can we get so much fentanyl to calm the masses into the country), non-white men (or those that identify as non-white men), Zelensky (heroic spending of US taxpayer money), and Putin ('war is a racket' after all eh 'big guy'?)
Looking to pass the time, here's SOTU Bingo (best of luck)!
And this might be even more useful (but please imbibe responsibly)...(via Distractify.com)
Based on NPR's estimated list of key topics that President Biden will address, here is our recommended drinking game.
Take one drink when:
Biden mentions job growth

Low unemployment rate is mentioned

Ukraine is mentioned

Any mention of the Chinese spy balloon
Take two drinks when:
Mention of the Inflation Reduction Act

Climate change is brought up, especially in connection to electric vehicles

COVID and/or coronavirus-related funding is mentioned

Federal student debt is mentioned
Take three drinks when:
Biden says, "Come on, man!"

Biden says "Here's the deal"

Any mention of Donald Trump

Biden mentions Vladimir Putin

Biden mentions Vice President Harris
Finish your drink if:
Someone walks out in protest

Biden says "God Bless America"

The Democrats give Biden a standing ovation while members of the GOP remain seated
So, sit back and enjoy watching the State of The Union Speech live here (due to start at):
House Speaker Kevin McCarthy said that he won't tear up President Biden's State of the Union speech, referencing former Speaker Nancy Pelosi's famous action following former President Trump's 2020 State of the Union address.
"I don't believe in the theatrics of tearing up speeches," McCarthy said in a video.

"I respect the other side, I can disagree on policy. But I want to make sure this country is stronger, economically sound, energy independent, secure and accountable."
A lot of people have been asking if I'm planning on ripping up President Biden's speech tonight. Here's my answer: pic.twitter.com/WRlAlYgCbs

— Kevin McCarthy (@SpeakerMcCarthy) February 7, 2023
Republicans have tapped Arkansas Gov. Sarah Huckabee Sanders, former President Trump's White House press secretary and someone seen as a reliable ally of the former President, to deliver the party's official response to the speech.
Republican National Committee (RNC) Chair Ronna McDaniel issued a statement Tuesday, ahead of President Biden's address.
"The state of the union is weaker and American families are suffering because of Joe Biden. There is a reason Republicans took back the House, and that's because of speeches like tonight where Biden will ignore and deflect blame for inflation, rising crime, and a border crisis he created. Americans deserve solutions, but all they'll hear from Biden are excuses."
Watch live here...
While Republican leadership has pointed to Sanders' speech as a platform for the GOP's "optimistic" vision, we note that Former President Trump will also respond to President Biden's State of the Union address on Tuesday night, according to a person familiar with Trump's plans, offering a rebuttal that is separate from the official GOP response.
As we detailed earlier, President Biden will read a carefully prepared State of the Union Speech on Tuesday night in front of a newly divided Congress, where he's likely to tout last week's jobs report, and use it as a soft launch for his 2024 reelection campaign despite the fact that a majority of Democrats who don't want him to run again.
Biden will likely argue that Americans are doing better on average than when he took office, and falsely claim that inflation isn't his fault.
BIDEN SAYS HE TAKES NO BLAME FOR INFLATION

BIDEN SAYS INFLATION WAS THERE WHEN HE ARRIVED

Green light to raising inflation target: it was Trump's fault

— zerohedge (@zerohedge) February 3, 2023
"Do I take any blame for inflation? No," Biden said Friday. "Because it was already there when I got here, man. … Jobs were hemorrhaging, inflation was rising, we weren't manufacturing a damn thing here, we were in real economic difficultly, that's why I don't."
Except... inflation was 1.4% when Biden took office.
Even The Hill notes that "there are signs that even a productive past year that featured major investments in the economy and declining concerns about a recession may not be enough for Biden to excite even some in his own party about a 2024 bid."
"I think this is an impossible speech to give because it's a speech that requires him to speak both about the state of the union as it is and the direction he hopes to lead it, which is about playing the role of statesman. But it also is going to lay the groundwork for most likely his own run for office in 2024, which will call for him to be decidedly political and to cover all kinds of ground," said William Howell, a political scientist at the University of Chicago Harris School of Public Policy.
What else will Biden say?
Biden will likely call on Congress to raise the debt limit without conditions, challenging Republicans to send him a 'clean' bill, while warning against cuts to Social Security and Medicare - cuts which House Speaker Kevin McCarthy already said were off the table.
He will undoubtedly mention the war in Ukraine, framing it as a broader fight against Russian aggression. Some foreign policy experts have suggested Biden may use the speech to lay out a possible roadmap to ending US involvement in Ukraine, The Hill reports.
Biden may also call for police reform following the beating death of Tyre Nichols at the hands of Memphis police - which was widely framed as an issue of white supremacy, despite involving only black officers, working for a black Chief of Police, and a black suspect. Nichols, 29, died in a hospital on Jan. 10, three days after he was beaten by the five officers - who have all been hit with several charges.
He may also encourage lawmakers to strike a bipartisan immigration deal after his administration spent the last two years encouraging unchecked illegal migration into the United States.
What won't Biden mention?
Unless his doctors failed to dial in his cocktail, Biden probably won't touch on his classified document scandal, the Hunter Biden investigations, or the removal of several Democrats - including Eric Swalwell, Adam Schiff, and Ilhan Omar, from prominent Congressional committees.
We also don't imagine he'll mention the embarrassing Chinese spy balloon he let traverse the entire United States before shooting down.
Tyler Durden
Tue, 02/07/2023 - 20:50
recession
unemployment
coronavirus
white house
congress
senate
trump
recession
unemployment
oil
ukraine
china
How air pollution is making life tougher for bugs
We're making life tough for insects – and not just by swatting them away with a newspaper.
Whether you love them or loathe them, we all depend on bugs. Insects help to pollinate three-quarters of the world's crop varieties, making them a treasured resource.
But we're making the lives of insects tough – and not just by swatting them away with a newspaper. Insect populations worldwide are in sharp decline as they battle against climate change, habitat loss and pesticides.
Now, we can add air pollution to the list of threats. Our research from 2022 revealed that when exposed to two common air pollutants at concentrations within EU air quality limits, the visits of pollinating insects to flowers plummeted by as much as 90%.
Over a span of two years, we artificially elevated the levels of either ozone or diesel exhaust fumes around plots of flowering black mustard plants, all within fields of non-flowering wheat. We carefully monitored and controlled the release of pollutants using rings constructed around each plot.
This method allowed us to monitor the number of pollinating insects visiting the flowers in polluted plots and draw comparisons with plots devoid of pollutants.
We were surprised by what we found. In the rings where we released ozone or diesel exhaust fumes, the number of pollinating insects decreased by 70% and overall pollination success rates decreased by up to 31%.
It wasn't just bees and butterflies that were affected. Ground-dwelling insects suffered too, with exposure to these pollutants causing their numbers to decrease by as much as 36%.
Why air pollution makes life so hard
Many insects rely on their sense of smell to locate flowers. When they feed on nectar, they quickly connect the flower's scent with its sugary reward. Consequently, when they come across the same scent later on, they track its trail in pursuit of another tasty treat.
Thus, flowers serve a dual purpose. They are not just pretty to look at but also function as beacons that release a specific blend of fragrant chemicals designed to attract pollinators.
But these signals are under threat. Air pollutants like ozone are highly reactive and can degrade the signals by destroying the chemicals that make up a flower's scent.
In our more recent research, we simulated a floral scent in a 20-metre long wind tunnel and then mapped out how the levels of each of the chemicals that made up the scent changed in response to increasing ozone pollution. We found that ozone quickly ate away at the edges of the plume, reducing both its width and length.
Essentially, the chemical signal could travel only a shorter distance, which limited the number of insects it could reach.
Adding ozone also changes the smell of each of the chemicals that make up a flower's scent. By observing these changes in a wind tunnel, we could measure the speed at which these chemical changes occur.
Some chemicals degraded within seconds, whereas others were not affected at all. How far away you are from the scent's source appears to change how the scent smells.
Pavlov's Bees
To understand how changes to the floral scent might affect pollinators, we taught honeybees to recognise the same floral scent that we released into the wind tunnel. Much like Pavlov's dogs drooling at the sound of a dinner bell, bees stick out their proboscis (tube-like tongue) when they sniff an odour they have learned to associate with a sugary reward. This allowed us to see how many bees could still recognise the floral scent once it had been exposed to ozone pollution.
We first tested the honeybees with scent blends replicating those observed at the plume centre when ozone levels were elevated. At a distance of six metres from the flower, 52% of bees recognised the scent. This fell to only 38% at a distance of 12 metres.
We then tested the response of honeybees to the more degraded plume edges. Only 32% of the bees responded at six metres, falling to just 10% at 12 metres.
These results help to explain the significant decline in the number and diversity of insect visits and pollination rates observed in our field trials. Put simply, ozone pollution limits the reach of chemical signals and changes their meaning, leaving insects confused.
But this is unlikely to be the full story. Although we replicated the effects of ozone pollution on floral scents, we never exposed the bees directly to ozone. Separate research carried out in France suggests that direct exposure to ozone might also impair the ability of bees to detect floral scents.
The full extent to which air pollution is impacting the insects we all depend on is only just beginning to be revealed. So, the next time you lift your newspaper to swat a bug, take a second and ask yourself – don't they have it tough enough already?
Ben Langford receives funding from the Natural Environmental Research Council
James Ryalls has received funding from The Leverhulme Trust and The Royal Society to conduct research on this topic.
Robbie Girling has received funding to conduct research on this topic from the Natural Environment Research Council, the Leverhulme Trust and the Gerald Kerkut Charitable Trust.
france
eu
Fast fashion's waste problem could be solved by recycled textiles but brands need to help boost production
Brands like Zara and H&M are teaming up with recycled textile producers but more collaboration is needed.
Earlier this year, fast fashion retailer Zara released its first womenswear collection made of recycled poly-cotton textile waste. The collection is available for sale in 11 countries, helping clothing made of blended textile waste reach the mass market.
The collection came about after Zara's parent company Inditex invested in textile recycler Circ. This follows a €100 million (£87 million) deal between Inditex and Finnish textile recycler Infinited Fiber Company for 30% of its recycled output. Zara's fast fashion rival H&M has also entered a five-year contract with Swedish textile recycler Renewcell to acquire 9,072 tonnes of recycled fibre – equivalent to 50 million T-shirts.
There is a growing appetite among some fashion retailers to turn old clothes into high-quality fibres, and then into new clothes. But even though well-known brands are developing lines using recycled textiles, this movement has not yet reached the scale needed to have a truly global impact.
Before this recent growth in interest in textile recycling, fast fashion's efforts to tackle throwaway attitudes towards affordable clothing often simply added to the global textile waste mountain – especially in developing countries, say campaigners like Greenpeace.
For example, a skirt deposited at a London chain store under a take-back scheme was reportedly found in a landfill in Bamako, Mali. This is not an isolated incident, it's a sector-wide problem that sees old clothes being collected but not disposed of properly. An estimated 15 million used clothing items are shipped to Ghana each week from around the world and many end up in the country's landfills. This is often referred to as waste colonialism.
The fast fashion industry needs greater access to recycled textiles to address this problem. But this means having the means to track "thrown-away" garments to collect those suitable for recycling. The industry also needs facilities that are big enough to turn this waste into new materials for clothing at the scale needed to meet mass market demand.
This is particularly important as these firms prepare for an EU crackdown on the region's own waste mountain. Following the EU strategy for Sustainable and Circular textiles 2022, the European Commission is drafting new legislation over the next five years to make the fashion industry pay for the cost of processing discarded clothing.
Under the new EU rules, companies will be expected to collect waste equivalent to a certain percentage of their production. While the exact amount has not yet been confirmed yet, European commissioner for the environment Virginijus Sinkevičius has said it will "definitely" be more than 5% of production. Companies may have to pay a fee (reportedly equivalent to €0.12 per T-shirt) towards local authorities' waste collection work.
But fast fashion brands must ensure that this doesn't just dump the problem of textile waste into other countries' landfills. Instead, developing lines out of recycled textiles could give these old clothes a new lease of life.
A Fashion Pact signed by more than 160 brands (a third of the sector by volume) commits companies to ensure that, by 2025, 25% of the raw materials such as textiles that they use have a low impact on the environment – recycled fibre is considered a low-impact material. Some brands have set more ambitious targets, including Adidas, which has committed to using 100% recycled plastics by 2024, and Zara-owner Inditex, which pledged to source 40% of its fibres from recycling processes by 2030.
These impending deadlines, plus the EU legislation, should motivate brands to use more recycled fibres. While the supply of such material is currently limited, an influx of recycling start-ups are finding ways to turn old clothes into new fibres that replicate the look and feel of virgin materials.
Start-ups like Spinnova, Renewcell and Infinited Fibre have developed chemical recycling technologies to create new fibres from cotton-rich clothing. And while cheap low-cost blended materials like poly-cotton are difficult to separate and recycle, firms like Worn Again, Envrnu, and Circ are tackling this problem, too.
Worn Again plans to build a new recycling demo plant in Switzerland, paving the way for 40 licensed plants by 2040, which would be capable of processing 1.8 million tonnes of textile waste per year.
Taking textile recycling from hype to reality
Up to 26% of Europe's textile waste could be recycled by 2030, according to some estimates, according to a 2022 McKinsey report. This would generate €3.5-€4.5 billion in economic output for the EU, create 15,000 new jobs, and save 3.6 million tonnes of CO². But only 1% of textiles are currently being recycled globally into new clothes – the recycling technology needed for this shift is still in its infancy.
Part of the challenge in scaling up textile recycling to this degree is the lack of information available about what happens to clothes that are thrown away. Sharing data on the volume, locations and compositions of waste generated in the supply chain and collected post-consumption would help evaluate the full potential of textile recycling. Companies like Reverse Resources already provide online databases of information on textile waste – in this case for a global network of 70 recyclers, 44 waste handlers and 1,287 manufacturers in 24 countries.
Increasing textile recycling will require a collaborative approach, as will the development of the technology needed to create high-quality recycled textiles. Brands, investors, suppliers, recyclers, technology providers and local governments must come together to find ways to grow the textile recycling industry. The recent New Cotton Project that involves 12 brands (including H&M group and Adidas), manufacturers, suppliers and research institutes is a first step towards increasing textile recycling.
More money is also needed from all of these groups. To reach the recycling rate of 18%-26% by 2030, it will take billions in infrastructure investment for collecting, sorting and processing textile waste.
Textile recycling is no longer for a few "sustainable" fashion firms – it is quickly becoming a reality that no fast fashion firm can ignore. Shoppers must demand that the brands they love show their commitment to textile recycling beyond marketing campaigns and low-volume fashion collections.
The authors do not work for, consult, own shares in or receive funding from any company or organisation that would benefit from this article, and have disclosed no relevant affiliations beyond their academic appointment.
european
europe
eu
What would you take with you? Why possessions matter in times of war and displacement
The things that people are able to bring with them often take on a heightened significance, reflective of both their old and new lives.
In 2022, Russia's invasion of Ukraine resulted in Europe's largest refugee crisis since the second world war. By March of that year, about a quarter of the country's total population had fled to safer locations in Europe.
The speed with which the war has escalated has seen Ukrainian citizens needing to flee, hurriedly and by any means available – including on foot. As is most often the case for those who find themselves displaced, most Ukrainian refugees could only take with them what they could carry.
The things that people are able to bring with them, therefore, often take on a heightened significance, reflecting their old and new lives following the severe interruption of war. The collection, display and engagement with these objects can transform otherwise unremarkable artefacts into sacred symbols, demonstrative of resistance and survival.
I spoke to Anna, a young Ukrainian currently living and working in Warsaw, Poland. She shared the items that she'd brought from her last visit to her family, who still live in Ukraine:
I have Ukrainian symbols – a magnet that says 'Ukraine is my home' and another with a sunken Russian ship as a reminder that the Russian state will go down, like its ship. Everything connected with my country is important to me, because it is my heart and soul.
In 2022, a Ukrainian culture magazine Bird in Flight produced a feature entitled Unnecessary Necessities, which documented the things taken by those evacuating their homes. Similar initiatives have emerged from the Syrian refugee crisis, and Tom Kiefer, who worked as a janitor at Customs and Border Protection, photographed the discarded objects of those attempting to cross from Mexico into the US.
Objects and memory
The notion of objects associated with war and genocide assuming the role of symbols or talismans has been widely researched. For several years, my own research has focused on material memories of the Holocaust. I am deeply moved by the items that survivors or descendants were able to carry or save, recover or reclaim, in order to provide a tangible bridge between the past and the present.
For instance, a gold wedding band unearthed close to the gas chamber area of the former Sobibor death camp in eastern Poland, inscribed with the Hebrew message: "With this ring, you are bound to me." These items, so significant of the Jewish faith and of the loving relationships that the victims enjoyed before their murders, stand in place of their owners who lay silently in mass graves.
---
Read more: Ukraine refugees: six practical steps to rise to the challenge
---
My participation in archaeological excavations at former killing sites also emphasised the importance of objects in restoring memory to the victims of political and historical brutality.
While much attention has been paid to the memorial culture of the second world war, lesser-acknowledged genocides still demand our attention. The crimes against humanity and ethnic cleansing campaign throughout areas controlled by the army of Republika Srpska during the Bosnian War of 1992–95, for example, are often overlooked.
During the invasion of the town of Srebrenica, around 8,000 Muslim men, and boys over 12 years old, were murdered, resulting in one of the largest incidences of genocide in Europe. Over the course of the war, 100,000 people were killed, countless women and girls were raped and more than 2 million people were displaced.
One of those displaced people was Smajo Bešo. He was eight in 1993, and had already lived in the middle of a war zone for over a year. Between June 1992 and March 1993, the Bešo family fled their home village of Barane, moving back and forth between 14 locations in an attempt to stay safe.
As the violence against Muslims progressed towards genocide, Smajo's father became targeted by Bosnian-Croat soldiers and was arrested. A number of Smajo's closest relatives were killed, and, after several life-threatening situations, Smajo was eventually reunited with his father, who had survived in a concentration camp.
In 1994, his family arrived in Newcastle-upon-Tyne as refugees and Smajo has continued to share his story, recently receiving an OBE award for services to genocide education.
As part of my wider research into the material memories of genocide, Smajo informed me:
We didn't bring many things with us, we pretty much had to leave everything behind. We had one photo album, with some of the most precious photographs, our house key and my mam kept her watch that my father gave her when they got engaged. The home is the most personal part of your life, where you feel safe, so having any trace of that was really important. It's proof that your previous life was real, especially when there is denial. We existed, and our previous life existed, and it's part of the healing process too. We left a part of us in Bosnia and this is how I connect to my past, but also how I rebuild myself.
Ultimately, Smajo's story, in addition to those who suffered during the Holocaust or in the current war on Ukraine, serves as a reminder of why seemingly ordinary things matter in the context of war and displacement.
Not only are objects evidence of an event, but they facilitate activism and contribute towards memory making, both for the people who experienced it and those who seek to learn from them. As Auschwitz-Birkenau survivor and author Primo Levi concluded in his 1959 memoir, If This is a Man: "These things are part of us, almost like limbs of our body."
---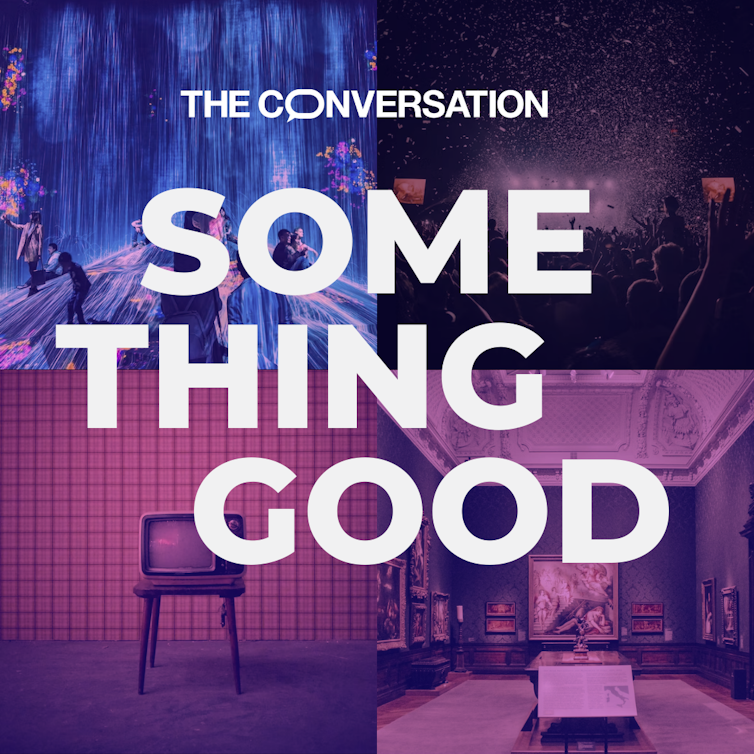 Looking for something good? Cut through the noise with a carefully curated selection of the latest releases, live events and exhibitions, straight to your inbox every fortnight, on Fridays. Sign up here.
---
Hannah Wilson receives funding from Fondation pour la Mémoire de la Shoah.
army
gold
mexico
europe
poland
czech
russia
ukraine