Twitter Hack Exposes Massive Cyber Security Flaw
Twitter Hack Exposes Massive Cyber Security Flaw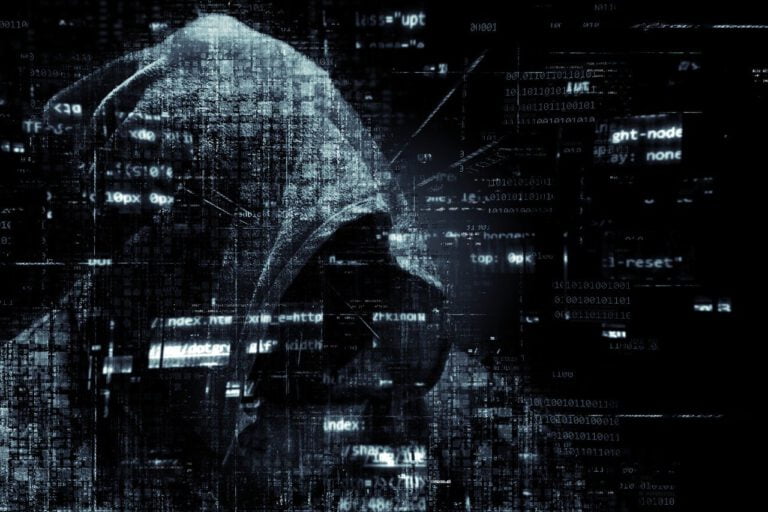 Twitter Hack exposes massive cyber security flaw that affects us all. Is your company safe?
Introducing a cyber security aware culture, supported by real time accountability, is the only solution to shield organisations and individuals in a time of cyber attacks and Twitter hacks.  
Q2 2020 hedge fund letters, conferences and more
Everyday brings a new security threat or a new report of a massively destructive cyber attack and 2019 was one of the worst years on record for attacks and breaches. Over the course of 2019 there was a massive 54% increase in data breaches - many with dire consequences. What you read in the press is the tip of the iceberg when it comes to the fates of global players such as Verizon, Capital One, British Airways and many others, with the implications of many attacks still yet to be seen. Predictably IT companies continue to innovate to provide the best in class infrastructure solutions: And yet the attackers continue to prevail and profit while businesses are crippled or heavily fined or both.
Cyber Attacks And Twitter Hacks Aren't New Phenomena
In 2020, the outbreak of the Covid-19 ripped up any virtual defences organisations had put in place, by forcing employees to work from improvised home offices, with devices that were neither up to date, nor secure. Businesses had to rely on the common sense of their employees to keep their systems safe, leaving them exposed to cyber criminals and targeted attacks.
It wasn't much later that the World Health Organisation reported a fivefold increase in cyber attacks compared to the previous year. Fast forward to July, and the news of a Twitter hack that targeted the accounts of US leaders Joe Biden and Barack Obama is being reported everywhere, leaving the public with one big question.
If not even our leaders are safe, then who is? Although cyber attacks and Twitter hacks aren't new phenomena, this particular incident has opened up a public discussion about cyber security and what organisations and individuals can do to prevent them from happening, even with limited resources and a remote workforce..
Using technology to counter the problem, while necessary, is only one part of the whole solution. Passing the responsibility to the IT function for your companies defences to these criminals is misguided at best. Enterprises are now discovering the technology piece only goes so far. It is just one piece of the armory.
The fact is that 90% of all breaches are caused by human error - a massive statistic when you consider that even the most technically robust of networks can be undone by one simple absent-minded click on a phishing email. Unfortunately the best technical solutions in the world cannot secure your IT infrastructure alone.
Your IT department will be the first to agree that their day-to-day challenge is dealing with users who undo all their good work! Just as it takes an army to be trained to use the weapons they are given so it is that your people should be trained to defend your company's systems. The only way to effectively ensure that your defences are not breached is to train your footsoldiers how to use their technical arsenal.
The type of vulnerabilities that are being exploited by criminals are varied and difficult to address internally without expertise: A natural step to address these vulnerabilities is cyber security awareness training. Many organisations that do implement cyber security training programs often just train the technical staff – missing the real source of the problem – the employee at the frontline. The fact is that every computer, every communications device, is an open door to a criminal and at the moment untrained employees are not only opening the door - they are propping it open and inviting them in.
For other companies, training their staff comes after they have been attacked and the source of the breach is revealed. The organisations that really do understand that these attacks are never going to go away and plan long term protective measures are the ones that build a real cyber awareness culture recognising that cyber security is a real business issue.
Traininng Employees For A Cyber Attack
The practice of doing this is actually relatively simple and resource and cost effective. There is a lot to be gained from a staged approach:
Stage 1. Assigning responsibility and authority. The most important thing to consider is that cyber security shouldn't be put in the hands of a single department. It should be seen as a company wide initiative and given the recognition of importance that it deserves. Select a department, individual or team that has connections across the organisation and give them the authority to implement team training and awareness and incentivise people to buy into the initiative.
Stage 2. Assess buy-in. Keep tabs on the progress and ensure that everyone in the organisation has a cyber security mindset. For example, check that your finance people have checked your cyber security cover in your insurance policy. Your company might even save on the premiums by demonstrating your preventative measures. Equally your HR department should update your social media and use of email guidelines and they should build the training into the development plans of your employees.
Stage 3. Attack your own defences: Start running real time cyber attack simulations across your network. This will show your greatest areas of weakness and give your IT people solid signposts on technical vulnerabilities and also give you priorities for staff training.
Stage 4. Train: Implement training and ensure that it is done across the organisation both horizontally and vertically. If you are a global organisation look for training that comes in native languages - avoid machine translations. Your C-suite should be trained in the same way the most junior person is trained. Cyber criminals don't care who they target so everyone who is on your network is a potential target.
Stage 5. Communicate, reward, motivate. Make sure that you talk about what you are doing. Share success and tell employees about how you are keeping them and the company safe. What they learn at work they can benefit from at home. Reward people who are cyber heroes. This will in turn motivate others and keeping cyber security on the agenda will make sure that, as employees come and go, your culture will remain.
Stage 6. Review and measure. It is good to have clear KPIs when you start. Make sure you keep reports on where your weakest points are in your organisation - it may be a department where you get a lot of temporary workers - and put together measures to eradicate those weaknesses.
These steps give you the foundations to building a great cyber security culture within your organisation. The key is to run them on loop. Keeping your people up to date and trained makes them your most valuable custodians of your company's network. Technical solutions can be massively costly and that can often swallow a lot of the budget (and attention) when it comes to cyber security. However, implementing a program like this can be surprisingly cost effective and ultimately invaluable. The human touch works both ways: it can bring you down or it can be the best defence. It's your decision.
---
About Stephen Burke
Founded Cyber Risk Aware in 2016, having consistently found during his time as a CISO or as a Security Consultant, that most if not all security incidents are caused by human error at all levels in an organisation, no matter how good the technical defences were.
About CyberRiskAware
Operating out of London, Dublin, Manchester and Donegal, Cyber Risk Aware is the only company in the world to offer real time cyber security awareness training.
The post Twitter Hack Exposes Massive Cyber Security Flaw appeared first on ValueWalk.
technology
cyber security flaw
twitter hack
army
Pentagon Boss 'Clarifies' Russia & China Pose Biggest Threats After Biden Says It's Climate Change
Pentagon Boss 'Clarifies' Russia & China Pose Biggest Threats After Biden Says It's Climate Change
On Wednesday, President Biden told US troops stationed in the UK that the Joint Chiefs told him "the greatest threat facing America" is…
Pentagon Boss 'Clarifies' Russia & China Pose Biggest Threats After Biden Says It's Climate Change
On Wednesday, President Biden told US troops stationed in the UK that the Joint Chiefs told him "the greatest threat facing America" is "global warming" - a curious pivot from "white supremacy."
Sooo.... White Supremacy was the biggest problem in America up until Hunter said the n-word.

Now we're back to climate change... got it.

— Tim Young (@TimRunsHisMouth) June 10, 2021
On day later, the Chairman of the Joint Chiefs 'corrected' Biden, asserting instead that the biggest threats facing the US are China and Russia, according to US News, (and who allegedly had a big role in scamming half of pandemic unemployment funds to the tune of hundreds of billions of dollars).
"Climate change does impact, but the president is looking at a much broader angle than I am," Army Gen. Mark Milley, the chairman of the Joint Chiefs of Staff, told a congressional panel Thursday morning in response to a question by Sen. Kevin Cramer (R-ND) "I'm looking at it from a strictly military standpoint. And from a strictly military standpoint, I'm putting China, Russia up there."
Milley then backpedaled a bit, saying "Climate change is a threat. Climate change has a significant impact on military operations, and we have to take that into consideration."
"Climate change is going to impact natural resources, for example," he told the Senate Armed Services Committee,adding, "It's going to impact increased instability in various parts of the world, it's going to impact migrations and so on."
When asked how his assessment that Russia and China pose the biggest threats, Milley said "This is not, however, in conflict with the acknowledgement that climate change or infrastructure or education systems– national security has a broad angle to it. I'm looking at it from a strictly military standpoint."
On Wednesday, Biden spoke to US forces at Royal Air Force Base Mildenhall, where he recounted an alleged discussion which took place while he was Vice President with the Joint Chiefs in their cloistered "tank" meeting room at the Pentagon.
"This is not a joke. You know what the Joint Chiefs told us the greatest threat facing America was? Global warming," he claimed.
BIDEN: "This is not a joke. You what the Joint Chiefs told us the greatest threat facing America was? Global warming." pic.twitter.com/apH7RtQWft

— Daily Caller (@DailyCaller) June 9, 2021
In response to Biden's Wednesday comments, former President Trump issued a statement.
"Biden just said that he was told by the Joint Chiefs of Staff that Climate Change is our greatest threat. If that is the case, and they actually said this, he ought to immediately fire the Joint Chiefs of Staff for being incompetent," said Trump.
Tyler Durden
Fri, 06/11/2021 - 19:20
unemployment
pandemic
senate
army
trump
unemployment
uk
russia
china
How Fanatics Took Over The World
How Fanatics Took Over The World
Authored by Jeffrey Tucker via DailyReckoning.com,
Early in the pandemic, I had been furiously writing articles about lockdowns. My phone rang with a call from a man named Dr. Rajeev Venkayya. He is the head.
How Fanatics Took Over The World
Authored by Jeffrey Tucker via DailyReckoning.com,
Early in the pandemic, I had been furiously writing articles about lockdowns. My phone rang with a call from a man named Dr. Rajeev Venkayya. He is the head of a vaccine company but introduced himself as former head of pandemic policy for the Gates Foundation.
Now I was listening.
I did not know it then, but I've since learned from Michael Lewis's (mostly terrible) book The Premonition that Venkayya was, in fact, the founding father of lockdowns. While working for George W. Bush's White House in 2005, he headed a bioterrorism study group. From his perch of influence – serving an apocalyptic president — he was the driving force for a dramatic change in U.S. policy during pandemics.
He literally unleashed hell.
That was 15 years ago. At the time, I wrote about the changes I was witnessing, worrying that new White House guidelines (never voted on by Congress) allowed the government to put Americans in quarantine while closing their schools, businesses, and churches shuttered, all in the name of disease containment.
I never believed it would happen in real life; surely there would be public revolt. Little did I know, we were in for a wild ride…
The Man Who Lit the Match
Last year, Venkayya and I had a 30-minute conversation; actually, it was mostly an argument. He was convinced that lockdown was the only way to deal with a virus. I countered that it was wrecking rights, destroying businesses, and disturbing public health. He said it was our only choice because we had to wait for a vaccine. I spoke about natural immunity, which he called brutal. So on it went.
The more interesting question I had at the time was why this certified Big Shot was wasting his time trying to convince a poor scribbler like me. What possible reason could there be?
The answer, I now realized, is that from February to April 2020, I was one of the few people (along with a team of researchers) who openly and aggressively opposed what was happening.
There was a hint of insecurity and even fear in Venkayya's voice. He saw the awesome thing he had unleashed all over the world and was anxious to tamp down any hint of opposition. He was trying to silence me. He and others were determined to crush all dissent.
This is how it has been for the better part of the last 15 months, with social media and YouTube deleting videos that dissent from lockdowns. It's been censorship from the beginning.
For all the problems with Lewis's book, and there are plenty, he gets this whole backstory right. Bush came to his bioterrorism people and demanded some huge plan to deal with some imagined calamity. When Bush saw the conventional plan — make a threat assessment, distribute therapeutics, work toward a vaccine — he was furious.
"This is bulls**t," the president yelled.

"We need a whole-of-society plan. What are you going to do about foreign borders? And travel? And commerce?"
Hey, if the president wants a plan, he'll get a plan.
"We want to use all instruments of national power to confront this threat," Venkayya reports having told colleagues.

"We were going to invent pandemic planning."
This was October 2005, the birth of the lockdown idea.
Dr. Venkayya began to fish around for people who could come up with the domestic equivalent of Operation Desert Storm to deal with a new virus. He found no serious epidemiologists to help. They were too smart to buy into it. He eventually bumped into the real lockdown innovator working at Sandia National Laboratories in New Mexico.
Cranks, Computers, and Cooties
His name was Robert Glass, a computer scientist with no medical training, much less knowledge, about viruses. Glass, in turn, was inspired by a science fair project that his 14-year-old daughter was working on.
She theorized (like the cooties game from grade school) that if school kids could space themselves out more or even not be at school at all, they would stop making each other sick. Glass ran with the idea and banged out a model of disease control based on stay-at-home orders, travel restrictions, business closures, and forced human separation.
Crazy right? No one in public health agreed with him but like any classic crank, this convinced Glass even more. I asked myself, "Why didn't these epidemiologists figure it out?" They didn't figure it out because they didn't have tools that were focused on the problem. They had tools to understand the movement of infectious diseases without the purpose of trying to stop them.
Genius, right? Glass imagined himself to be smarter than 100 years of experience in public health. One guy with a fancy computer would solve everything! Well, he managed to convince some people, including another person hanging around the White House named Carter Mecher, who became Glass's apostle.
Please consider the following quotation from Dr. Mecher in Lewis's book: "If you got everyone and locked each of them in their own room and didn't let them talk to anyone, you would not have any disease."
At last, an intellectual has a plan to abolish disease — and human life as we know it too! As preposterous and terrifying as this is — a whole society not only in jail but solitary confinement — it sums up the whole of Mecher's view of disease. It's also completely wrong.
Pathogens are part of our world; they are generated by human contact. We pass them onto each other as the price for civilization, but we also evolved immune systems to deal with them. That's 9th-grade biology, but Mecher didn't have a clue.
Fanatics Win the Day
Jump forward to March 12, 2020. Who exercised the major influence over the decision to close schools, even though it was known at that time that SARS-CoV-2 posed almost risk to people under the age of 20? There was even evidence that they did not spread COVID-19 to adults in any serious way.
Didn't matter. Mecher's models — developed with Glass and others — kept spitting out a conclusion that shutting down schools would drop virus transmission by 80%. I've read his memos from this period — some of them still not public — and what you observe is not science but ideological fanaticism in play.
Based on the timestamp and length of the emails, he was clearly not sleeping much. Essentially he was Lenin on the eve of the Bolshevik Revolution. How did he get his way?
There were three key elements: public fear, media and expert acquiescence, and the baked-in reality that school closures had been part of "pandemic planning" for the better part of 15 years. Essentially, the lockdowners, over the course of 15 years, had worn out the opposition. Lavish funding, attrition of wisdom within public health, and ideological fanaticism prevailed.
Figuring out how our expectations for normal life were so violently foiled, how our happy lives were brutally crushed, will consume serious intellectuals for many years. But at least we now have a first draft of history.
As with almost every revolution in history, a small minority of crazy people with a cause prevailed over the humane rationality of multitudes. When people catch on, the fires of vengeance will burn very hot.
The task now is to rebuild a civilized life that is no longer so fragile as to allow insane people to lay waste to all that humanity has worked so hard to build.
Tyler Durden
Fri, 06/11/2021 - 21:40
white house
disease control
congress
pandemic
covid-19
vaccine
containment
spread
quarantine
lockdown
stay-at-home orders
transmission
mexico
Brandon Smith: The Real Reasons Why California Leftists Are Terrified Of The AR-15
Brandon Smith: The Real Reasons Why California Leftists Are Terrified Of The AR-15
Authored by Brandon Smith via Alt-Market.us,
This past week a US District judge in California struck down the state's 30 year ban on high capacity semi-automa
Brandon Smith: The Real Reasons Why California Leftists Are Terrified Of The AR-15
Authored by Brandon Smith via Alt-Market.us,
This past week a US District judge in California struck down the state's 30 year ban on high capacity semi-automatic rifles which leftists label "assault weapons". The judge called the ban unconstitutional (which it is). In response, the progressive media has lost their collective minds, screeching in horror at the idea of AR-15 rifles being legal within the borders of their carefully manicured socialist Utopia state. Their most commonly expressed reaction seems to be fear.
Fear is rarely a rational thing. When someone operates based on fear they tend to make terrible decisions and support oppressive causes and laws. Fear leads to an obsession with control. Fearful people also tend to look for large mobs of other terrified people so they can feel safe and secure and anonymous. They want to be able to act impulsively on their fears without having to face consequences for it later.
Leftists are driven primarily by two factors: Narcissism, and yes, fear. I've discussed their narcissism at great length in past articles; now I think we should delve into their fear.
The most common leftist retort to the question "Why are you so afraid of the AR-15?" will usually be a snort of indignant disbelief followed by the words:
"Because it's a military weapon designed to kill a lot of people quickly…idiot!"
But this is not an argument, it is an expression of irrational fear. Why are they, as individuals, afraid of the AR-15? What are the chances that they will EVER be faced with a person intent on killing them with an AR-15? And, why do they believe that disarming innocent law abiding Americans will somehow save them from their paranoia?
Let's examine the first issue of statistical probability; how many people are actually killed by AR-15s each year? Not many according to the FBI, which does not track the stats on specific rifles, but does track the stats on all rifles together. And, as it turns out, only around 6% of all gun deaths involve rifles in the US each year.
How much of that 6% involves the use of military grade rifles like the AR-15? It's impossible to say, but even if it was half, or 3% of all gun related crimes, that would still mean you have FAR more of a chance of being murdered by a knife or blunt object than an AR. By extension, Rifles overall are dwarfed by handgun murders, so, again, why are leftists so afraid of the AR-15?
What about mass shootings? It seems like the AR-15 is a favorite among mass shooters because of it's "efficiency", so is this reason enough to be fearful? According to the New York Times own analysis, the AR-15 was used to kill 173 people in mass shootings in the US from 2007 to 2017. Meaning around 17 homicides per year over a decade can be attributed to the rifle. Again, the AR is dwarfed by almost all other weapons in homicide including knives, even when accounting for mass shootings.
With the sheer number of military grade weapons in the hands of civilians in the US there should be mass homicides everywhere you look if you take the common position of the typical progressive gun grabber. But, this is not the case. In fact, if you want to increase your chances of being killed by a gun, move to a major Democrat run city like Chicago, New York or Philadelphia. In Chicago, there were 4033 shootings and 784 homicides, predominantly in black neighborhoods and primarily with handguns.
So, statistically, access to AR-15s does not increase gun homicides. But what about living in a black neighborhood in leftist run Chicago under some of the strictest gun laws in the country? Yes, your chances of being shot are MUCH higher (just not by an AR-15).
Since the math does not add up in favor of the leftists, perhaps we should examine other factors that might be driving them to focus on the AR in particular. Let's talk about "precedence"…
Look at it this way – States like California are a petri dish, a testing ground for the future that leftists want for the entire country. There is an old saying that "As goes California, so goes the US", and this is because California is often where most experimental legislation is pushed; legislation that violates the boundaries of what the constitution allows. Sometimes it's New York or New Jersey or some other blue state, but most of the time CA is where unconstitutional precedents are set. Its massive population and large number of electoral votes make it a perfect target for conditioning the wider public to further restrictions on their freedoms.
This explains some of the fear the media is showing regarding the latest federal court decision on military grade weapons like the AR. Political elites see California as their own little kingdom with their own special laws, and they plan to eventually spread those laws across America using California as the model. But, if such laws are overturned as unconstitutional, then the precedent actually works in reverse. Now, the leftists are concerned that an overturned gun ban in CA means more blue states will follow and their entire gun grabbing scheme will go out the window.
The leftist mind thinks in terms of unchecked and unhinged "democracy". Meaning, they believe that the majority is paramount; the majority is law. If a majority in a society wants to take away your freedoms, then they have the right to because they have the mob on their side. 51% rules over the lives of the other 49%. But this is not how things work in a Constitutional Republic.
Under the Bill of Rights your freedoms are codified and sacrosanct. They are inherent and gifted by God (or whatever you happen to believe in); government has no domain over these rights. The right to firearms and self defense is one of these inherent qualities. It does not matter what the State of California thinks, or even what the "majority" of people in California think. If an American in California wants to own an AR-15, then he/she has the right to own an AR-15.
We also cannot ignore the fact that leftists have an insatiable appetite for collectivism, usually in the name of the "greater good". Collectivism is basically totalitarianism disguised as humanitarianism. They know what's best for you, and they are going to make sure you follow THEIR plan for your life.
The AR-15 is indeed a weapon in military use, and maybe this is what frightens leftists the most. Not because they are personally more likely to be shot by one (we've already proven that notion false), but because leftists desire control over all else, and with military grade weapons in the hands of the public control becomes much more difficult. ALL totalitarian governments seek to first disarm the people they intend to enslave or destroy. This is a fact.
When a group of people in power are working hard to remove defensive or even offensive weapons from your hands, it's best to assume that their intentions are malevolent. They are not trying to help you, they are trying to help themselves.
They will deny this motive to the grave, but look at how the political left has been acting lately: They are the only people that have supported mass censorship of opposing viewpoints. They are the only people that are supported by international conglomerates and Big Tech companies. They are the only people that supported the pandemic lockdowns, which were completely useless in stopping the spread of covid, but they were very useful in killing hundreds of thousands of small businesses across the US. They are also the only people in favor of vaccine passports which would destroy the very fabric of our society and erase what is left of our freedoms.
It's not really surprising that they want to disarm us as well.
Of course, they will claim that this argument is "silly". After all, what can an AR-15 do against an Apache helicopter or a Abrams battle tank? Well, these rifles in the right hands can do a hell of a lot to stop a technologically advanced military, as we have seen for the past two decades in Afghanistan. Let us not play games; there is a reason why leftists and elites are obsessed with our disarmament. If military grade rifles were not a threat to them, then they would not be going after them so aggressively.
Finally, the mainstream media has rolled out all the typical propaganda tools when it comes to spinning the federal decision in CA, including attacking the judge and his character. Almost every single article on this issue focuses on the fact that the judge compared the AR-15 to a "Swiss Army knife".
The left will continue to use this narrative as a means to distract from the real problem at hand because false conflations and straw man arguments have worked for them in the past. Clearly, the judge was not trying to say that an AR-15 and a Swiss Army knife are exactly the same, or that they are equally capable of killing people. The logical interpretation is that the AR-15 is a tool like any other tool, and it has multiple uses. It is a utilitarian object, not an inherently demonic death machine as leftists would have us believe.
Gun grabbers love to make the argument that firearms are only designed for one purpose: "Killing". This is a lie. They are also tools for self defense. They are a means to defuse a violent situation before it even happens. There are thousands of videos on the web showing people with criminal intent running away from a Good Samaritan with a gun. There is no way of telling how many potential victims have been saved by the mere presence of a firearm, but the accounts are documented and numerous.
This is on top of all the other uses for guns, including hunting and sporting uses. So, yes, the judge is absolutely correct; an AR-15 is a multipurpose tool, just like a Swiss Army knife.
In my view, the gun control lobby in America is in the midst of a considerable decline, and maybe it is even about to die. The political left has long operated on the mantra that "the squeaky wheel gets the oil". In other words, they think if they whine long enough and loud enough about an issue someone will come along and give them what they want just to shut them up, even if what they want is illogical or morally bankrupt.
This strategy has worked out for them for many decades so it's not surprising that they keep using it, but times are changing. Now, the squeaky wheel gets no oil, at least not from gun owners. The squeaky wheel gets nothing.
Gun control is the big line in the sand for most law abiding conservatives and moderates, and we have grown tired of the debate because it's no longer a debate, it's a imposition of ideology and cultism. All the facts are on the side of gun owners. All the legal protections are on the side of gun owners. All the moral dynamics are on the side of gun owners. As long as we stand our ground, there is nothing that leftists can do about it.
They can continue to lie, they can continue to threaten and they can continue exploiting emotional arguments, but they'll NEVER get the guns. And, as we have seen recently, we might even start returning some of those gun rights and rifles to states like California, where fear was used to cloud the public mind and people were conned into compliance.
What are California leftists and their comrades in other blue states really afraid of? They are afraid that their strategies are failing, that the public is getting wise to their games, that their incrementalism only works for so long, that their true intentions have become transparent, that their narcissism has blinded them to their own frailties, that the law is not their plaything and that every piece of constitutional ground they have stolen over the decades could be taken back from them in the blink of an eye; as fast as a speeding bullet.
Leftists and totalitarians fear the AR-15, but what they fear more is what it represents. And with each carefully placed practice shot at every gun range across America, they hear the crushing sound of inevitability.
*  *  *
If you would like to support the work that Alt-Market does while also receiving content on advanced tactics for defeating the globalist agenda, subscribe to our exclusive newsletter The Wild Bunch Dispatch.  Learn more about it HERE.
Tyler Durden
Fri, 06/11/2021 - 22:20
army
pandemic
vaccine
testing
spread
deaths
oil