The Sycamore Gap: four other significant tree destructions from history
The emotional response to the loss of the Sycamore Gap is part of a long history of emblematic trees, their destruction and renewal
The felling of a single sycamore tree prompted an outpouring of grief last week. The tree – known as the "Sycamore Gap" – had been an iconic landmark and its location, Hadrian's Wall in Northumberland, is a protected Unesco world heritage site.
The Sycamore Gap was an inspiration to photographers and artists and a focal point for common rites of passage – proposals, family reunions, remembering the dead. Planted in the late 19th century, the roots of the Sycamore Gap tree reached deep into individual and collective memory. The legends associated with such trees connect us with the past and remind us that we live in their shadow.
The emotional response to the loss of the Sycamore Gap is part of a long history of emblematic trees, their destruction and renewal. Here are four other examples of emotional tree fellings from history.
1. The Holy Thorn of Glastonbury
According to legend, St. Joseph of Arimathea brought Christianity to England in the first century BC. After reaching Glastonbury in Somerset, he climbed Wearyall Hill, rested and thrust his staff into the ground.
By morning, a miraculous thorn had apparently taken root. This "holy thorn" bloomed not once, but twice a year. The apparent miracle lead Glastonbury to be described as "the holyest erth of Englande".
Being rooted in the "holyest erth" was no guarantee that the holy thorn would be immune from attack, however. In 1647, the thorn was cut down by a Civil War soldier who deemed it a monument to Roman Catholicism and superstition.
In 1951, a new thorn was planted in its place, but in December 2010 this too was reduced to a stump. In language that echoed the legend of St. Joseph of Arimathea, the perpetrators were described by the director of Glastonbury Abbey, as "mindless vandals who have hacked down this tree" and "struck at the heart of Christianity".
On April 1 2012, a sapling grafted from a descendant of the pre-1951 thorn was consecrated and planted, but two weeks later it too was damaged beyond recovery.
In May 2019 the landowner removed what remained of the thorn. But despite its chequered history, traditions associated with the holy thorn endure. After the damage caused to the Holy Thorn in 1647, cuttings were taken from which a tree now growing in Glastonbury Abbey is believed to descend. A branch of this thorn in bud has been sent to the British monarch every Christmas since.
2. One Tree Hill
A similarly chequered history belongs to the 125-year-old Monterey Pine which sat on top One Tree Hill or Maungakiekie in Auckland, New Zealand.
Like the Sycamore Gap tree, the pine was an iconic landmark, dominating the skyline. But it was also a focus of controversy as a culturally and spiritually significant place for the Māori and Pākehā people.
The pine had been planted on the peak to replace a native tōtara tree, chopped down by a European settler. Twice – in 1994 and 1999 – attempts were made to destroy the tree as a protest against perceived injustices perpetrated against Māori people, before it was finally removed on safety grounds in 2000.
In 2016, at a dawn ceremony, nine young tōtara and pōhutukawa trees were planted on the hilltop, grown from parent trees on the maunga (the ancestral mountains of the Māori people), establishing a line of succession and memory.
3. Newton's apple trees
There is a proliferation of "Newton's apple" trees supposedly descended from the tree under which physicist Isaac Newton devised his law of universal gravity.
The original tree in his Woolsthorpe estate blew down in a gale, but scions (as at Glastonbury) were taken and grafted to create clones.
As a result, "Newton's apple trees" are now found across the world, their roots connecting to create a library of human history and discovery.
4. The Shawshank Redemption white oak
In 2016, strong winds uprooted a majestic white oak in Mansfield, Ohio in the US, made famous by the 1994 film The Shawshank Redemption. Film fans were distraught and souvenir-hunters rushed to the site, removing parts of the fallen tree.
A local craftsman reached an agreement with the landowner to keep the memory of the tree alive by using its wood to make furniture and fashion mementoes into which quotations from the film were carved. The tree stump itself has vanished beneath the crops that now grow in the field, but its emotional and cultural memory survives – like the Newton Apple Tree – embedded into objects that have been sold around the globe.
Throughout our history, trees have been assigned a religious and magical meaning, a medicinal purpose, a place in film and theatre and a functional value in agriculture and construction. Their branches and roots connect the brief history of humanity and the deeper history of our planet. No wonder then, that we feel their loss acutely.
---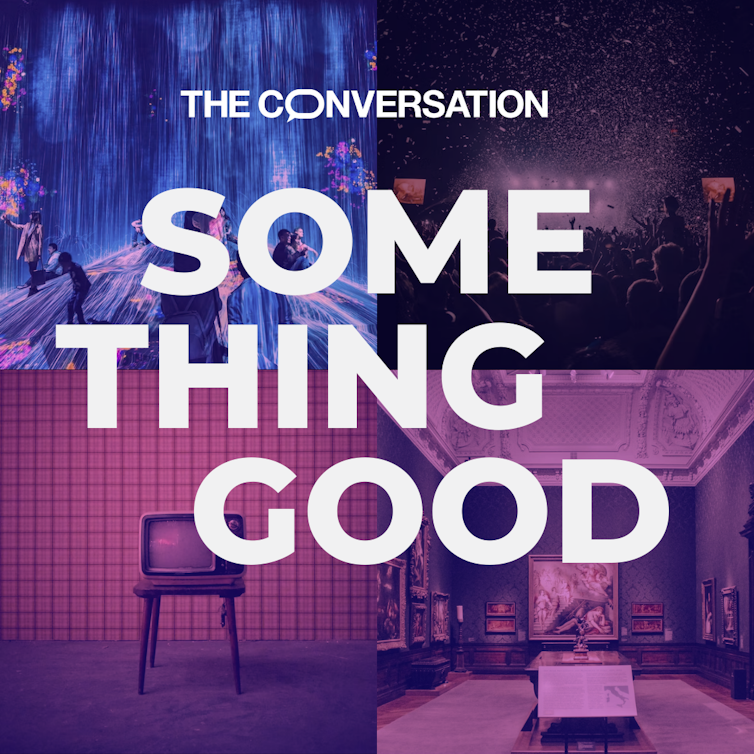 Looking for something good? Cut through the noise with a carefully curated selection of the latest releases, live events and exhibitions, straight to your inbox every fortnight, on Fridays. Sign up here.
---
Helen Parish does not work for, consult, own shares in or receive funding from any company or organisation that would benefit from this article, and has disclosed no relevant affiliations beyond their academic appointment.
recovery
european
bc
Fighting the Surveillance State Begins with the Individual
It's a well-known fact at this point that in the United States and most of the so-called free countries that there is a robust surveillance state in…
It's a well-known fact at this point that in the United States and most of the so-called free countries that there is a robust surveillance state in place, collecting data on the entire
populace
. This has been proven beyond a shadow of a doubt by people like Edward Snowden, a National Security Agency (NSA) whistleblower who exposed that the NSA was conducting mass surveillance on US citizens and the world as a
whole
. The NSA used applications like those from Prism Systems to piggyback on corporations and the data collection their users had agreed to in the terms of service. Google would scan all emails sent to a Gmail address to use for personalized advertising. The government then went to these companies and demanded the
data
, and this is what makes the surveillance state so interesting. Neo-Marxists like Shoshana Zuboff have dubbed this "
surveillance capitalism
." In China, the mass surveillance is conducted at a loss. Setting up closed-circuit television
cameras
and hiring government workers to be a mandatory editorial staff for blogs and
social media
can get quite expensive. But if you parasitically leech off a profitable business practice it means that the surveillance state will turn a profit, which is a great asset and an even greater weakness for the system. You see, when that is what your surveillance state is predicated on you've effectively given your subjects an opt-out button. They stop using services that spy on them. There is software and online services that are called "open source," which refers to software whose code is publicly available and can be viewed by anyone so that you can see exactly what that software does. The opposite of this, and what you're likely already familiar with, is proprietary software. Open-source software generally markets itself as privacy respecting and doesn't participate in data collection. Services like that can really undo the tricky situation we've found ourselves in. It's a simple fact of life that when the government is given a power—whether that be to regulate, surveil, tax, or plunder—it is nigh impossible to wrestle it away from the state outside somehow disposing of the state entirely. This is why the issue of undoing mass surveillance is of the utmost importance. If the government has the power to spy on its populace, it will. There are people, like the creators of
The
Social Dilemma
, who think that the solution to these privacy invasions isn't less government but more government, arguing that data collection should be taxed to dissuade the practice or that regulation needs to be put into place to actively prevent abuses. This is silly to anyone who understands the effect regulations have and how the internet really works. You see, data collection
is
necessary. You can't have email without some elements of data collection because it's simply how the protocol functions. The issue is how that data is stored and used. A tax on data collection itself will simply become another cost of doing business. A large company like Google can afford to pay a tax. But a company like Proton Mail, a smaller, more privacy-respecting business, likely couldn't. Proton Mail's business model is based on paid
subscriptions
. If there were additional taxes imposed on them, it's possible that they would not be able to afford the cost and would be forced out of the market. To reiterate, if one really cares about the destruction of the surveillance state, the first step is to personally make changes to how you interact with online services and to whom you choose to give your data.
china
Stock Market Today: Stocks turn higher as Treasury yields retreat; big tech earnings up next
A pullback in Treasury yields has stocks moving higher Monday heading into a busy earnings week and a key 2-year bond auction later on Tuesday.
Updated at 11:52 am EDT
U.S. stocks turned higher Monday, heading into the busiest earnings week of the year on Wall Street, amid a pullback in Treasury bond yields that followed the first breach of 5% for 10-year notes since 2007. Investors, however, continue to track developments in Israel's war with Hamas, which launched its deadly attack from Gaza three weeks ago, as leaders around the region, and the wider world, work to contain the fighting and broker at least a form of cease-fire. Humanitarian aid is also making its way into Gaza, through the territory's border with Egypt, as officials continue to work for the release of more than 200 Israelis taken hostage by Hamas during the October 7 attack. Those diplomatic efforts eased some of the market's concern in overnight trading, but the lingering risk that regional adversaries such as Iran, or even Saudi Arabia, could be drawn into the conflict continues to blunt risk appetite. Still, the U.S. dollar index, which tracks the greenback against a basket of six global currencies and acts as the safe-haven benchmark in times of market turmoil, fell 0.37% in early New York trading 105.773, suggesting some modest moves into riskier assets. The Japanese yen, however, eased past the 150 mark in overnight dealing, a level that has some traders awaiting intervention from the Bank of Japan and which may have triggered small amounts of dollar sales and yen purchases. In the bond market, benchmark 10-year note yields breached the 5% mark in overnight trading, after briefly surpassing that level late last week for the first time since 2007, but were last seen trading at 4.867% ahead of $141 billion in 2-year, 5-year and 7-year note auctions later this week. Global oil prices were also lower, following two consecutive weekly gains that has take Brent crude, the global pricing benchmark, firmly past $90 a barrel amid supply disruption concerns tied to the middle east conflict. Brent contracts for December delivery were last seen $1.06 lower on the session at $91.07 per barrel while WTI futures contract for the same month fell $1.36 to $86.72 per barrel. Market volatility gauges were also active, with the CBOE Group's VIX index hitting a fresh seven-month high of $23.08 before easing to $20.18 later in the session. That level suggests traders are expecting ranges on the S&P 500 of around 1.26%, or 53 points, over the next month. A busy earnings week also indicates the likelihood of elevated trading volatility, with 158 S&P 500 companies reporting third quarter earnings over the next five days, including mega cap tech names such as Google parent Alphabet  (
GOOGL
) -
Get Free Report
, Microsoft  (
MSFT
) -
Get Free Report
, retail and cloud computing giant Amazon  (
AMZN
) -
Get Free Report
 and Facebook owner Meta Platforms  (
META
) -
Get Free Report
. "It's shaping up to be a big week for the market and it comes as the S&P 500 is testing a key level—the four-month low it set earlier this month," said Chris Larkin, managing director for trading and investing at E*TRADE from Morgan Stanley. "How the market responds to that test may hinge on sentiment, which often plays a larger-than-average role around this time of year," he added. "And right now, concerns about rising interest rates and geopolitical turmoil have the potential to exacerbate the market's swings."
Heading into the middle of the trading day on Wall Street, the S&P 500, which is down 8% from its early July peak, the highest of the year, was up 10 points, or 0.25%. The Dow Jones Industrial Average, which slumped into negative territory for the year last week, was marked 10 points lower while the Nasdaq, which fell 4.31% last week, was up 66 points, or 0.51%. In overseas markets, Europe's Stoxx 600 was marked 0.11% lower by the close of Frankfurt trading, with markets largely tracking U.S. stocks as well as the broader conflict in Israel. In Asia, a  slump in China stocks took the benchmark CSI 300 to a fresh 2019 low and pulled the region-wide MSCI ex-Japan 0.72% lower into the close of trading.
Get investment guidance from trusted portfolio managers without the management fees. Sign up for Action Alerts PLUS now.
dow jones
sp 500
nasdaq
stocks
currencies
testing
interest rates
oil
iran
japan
europe
china
iPhone Maker Foxconn Investigated By Chinese Authorities
Foxconn, the Taiwanese company that manufactures iPhones on behalf of Apple (AAPL), is being investigated by Chinese authorities, according to multiple…
Foxconn, the Taiwanese company that manufactures iPhones on behalf of Apple (AAPL), is being investigated by Chinese authorities, according to multiple media reports. Foxconn's business has been searched by Chinese authorities and China's main tax authority has conducted inspections of Foxconn's manufacturing operations in the Chinese provinces of Guangdong and Jiangsu. At the same time, China's natural-resources department has begun onsite investigations into Foxconn's land use in Henan and Hubei provinces within China. Foxconn has manufacturing facilities focused on Apple products in three of the Chinese provinces where authorities are carrying out searches. While headquartered in Taiwan, Foxconn has a huge manufacturing presence in China and is a large employer in the nation of 1.4 billion people. The investigations suggest that China is ramping up pressure on the company as Foxconn considers major investments in India, and as presidential elections approach in Taiwan. Foxconn founder Terry Gou said in August of this year that he intends to run for the Taiwanese presidency. He has resigned from the company's board of directors but continues to hold a 12.5% stake in the company. Gou is currently in fourth place in the polls ahead of the election that is scheduled to be held in January 2024. The potential impact on Apple and its iPhone manufacturing comes amid rising political tensions between politicians in Washington, D.C. and Beijing. Apple's stock has risen 16% over the last 12 months and currently trades at $172.88 U.S. per share.
india
hubei
china