The future of periods can now be sustainable and cheap
The future of periods can now be sustainable and cheap
The coronavirus pandemic has triggered what has been described as a "sanitary pad crisis" in India. Priya, a 14-year-old schoolgirl, considers herself lucky: her parents can still afford pads. But several of her friends will have to go without. In some parts of India, schools are a critical part of the supply chain, providing a pack of pads to girls each month. With them closed, along with other supply chain issues, as few as 15% of girls had access to sanitary pads during the lockdown.
This is not only the case in India. Women in Fiji, the US, UK and other parts of the world have also reported severe supply shortages and hiked up prices for disposable menstrual products.
But in India, where I have spent much of the last few years researching how women choose to manage their periods, shortages are particularly severe. The situation escalated quickly as India went into an sudden and complete lockdown on March 24. This put an immediate stop to the monthly supply of pads that millions of adolescent girls received via their schools. The production of sanitary pads also came to a screeching halt for seven days, which lead to stockouts in several locations.
Pads were reclassified as essential items eligible for supply chain operations on March 30 but even now supplies have not resumed to normal levels in many places. Safa India, an NGO I work with, is busy teaching women how to make cloth pads at home. And several large charities, like KGNMT, have started distributing reusable pad kits to vulnerable women.
Women in India mainly use disposable pads or traditional cloth to manage their periods. The past decade has seen the government campaigning hard for women to use disposable pads, putting across the message that disposable pads are the only hygienic way to manage menstruation. They did so to encourage women to transition away from the use of traditional cloth, which was seen as difficult to maintain hygienically. But little has been done to create awareness of other, cheaper, more sustainable alternatives, such as menstrual cups and reusable pads.
---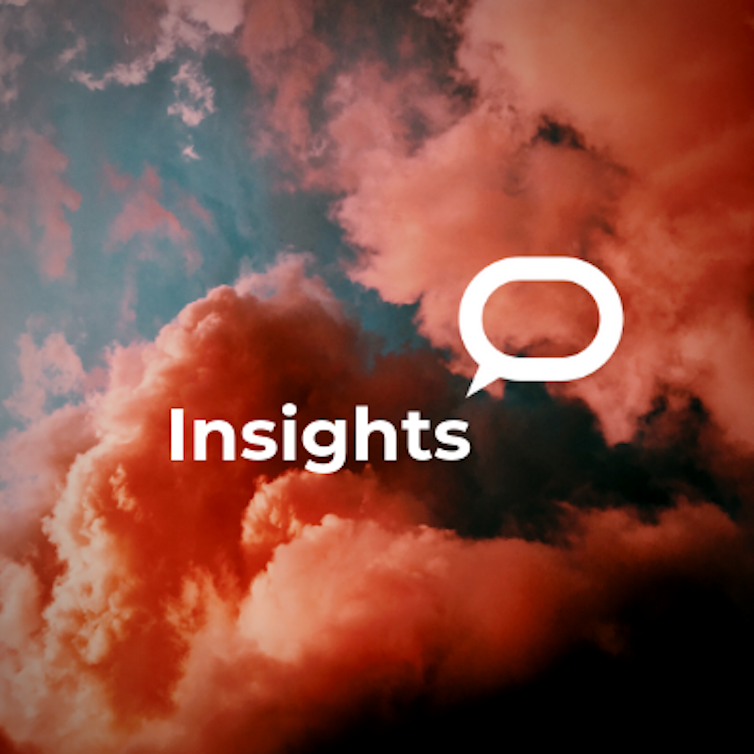 This article is part of Conversation Insights
The Insights team generates long-form journalism derived from interdisciplinary research. The team is working with academics from different backgrounds who have been engaged in projects aimed at tackling societal and scientific challenges.
---
I set out to investigate this – to find out what Indian women know about their options to manage periods, and whether giving them more information would change their approach. I found that their knowledge about other available options to manage periods is severely lacking, and that giving women more information created more demand for sustainable products like menstrual cups and reusable pads – products that would have been impervious to the shortages many women experienced under lockdown.
Good menstrual hygiene is so much more than just access to sanitary products - water, toilets and equitable gender norms also matter – but they are essential in the management of periods and current practises are far from sustainable.
Menstrual history
But first, how did disposable pads come to dominate the Indian market?
Disposable sanitary pads and tampons may seem indispensable today but they have been around for fewer than 100 years. Until the turn of the 20th century, women simply bled into their clothes or, where they could afford it, shaped scraps of cloth or other absorbents like bark or hay into a pad or tampon-like object.
Commercial disposable pads first made an appearance in 1921, when Kotex invented cellucotton, a super-absorbent material used as medical bandaging during the first world war. Nurses started to use it as sanitary pads, while some female athletes gravitated towards the idea of using them as tampons. These ideas stuck and the era of disposable menstrual products began. As more women joined the workforce, demand for disposables started to increase in the US and UK and by the end of the second world war, this change in habit was fully established.
Marketing campaigns helped further this demand by leaning heavily into the idea that using disposables freed women from the "oppressive old ways", making them "modern and efficient". Of course, the profit incentives were considerable. Disposables locked women into a cycle of monthly purchases that would last for several decades.
The technological advances in flexible plastics over the 1960s and 70s soon saw disposable sanitary pads and tampons become more leakproof and user friendly as plastic backsheets and plastic applicators were introduced into their designs. As these products became more efficient in "hiding" menstrual blood and woman's "shame", their appeal and ubiquity increased.
Most of the initial market for disposables was limited to the west. But in the 1980s some of the larger companies, recognising the market's vast potential, started selling disposables to women in developing countries. They received a considerable boost when in early to mid-2000s concerns around the menstrual health of girls and women in these countries saw a swift public policy push for the take up of sanitary pads. Public health initiatives across many of these countries began to distribute subsidised or free disposable pads. Pads were largely preferred over tampons because of the patriarchal taboos against vaginal insertion that prevail in many cultures.
As demand for disposable products has risen, so have the concerns over the sustainability of these products. With around 2 billion girls and women of menstruating age, the potential global menstrual waste burden can be significant indeed. The UK alone generates 200,000 tonnes of menstrual waste every year. Much of this waste ends up in landfills or in the oceans where the plastic and other non-compostable material in these products takes hundreds of years to decompose.
And that's not to mention the supply chain issues that disposable products heighten.
Sustainable alternatives
Even before COVID-19 imposed urgency around this issue, emerging environmental consciousness of menstrual waste resulted in an increase in a range of reliable and sustainable sanitary products available to women. While small-scale innovations have existed for a while, these alternatives only took off in the early 2000s when big manufacturers such as GladRags and Mooncup entered the market. The two main sustainable product lines on offer are reusable cloth pads and the menstrual cup. The low lifecycle cost of these products also make them a much cheaper alternative to disposables. For example, menstrual cups are estimated to have less than 1.5% of the environmental impact of disposables at 10% of the cost.
Cloth pads mimic what women used historically and so are easy to adopt. Some have a foldable shape that does not resemble a pad when drying, like Lilypads. Some, like Safepad, have an antimicrobial top layer for improved hygiene. They typically last for 12 to 24 months. Most are biodegradable. Lifecycle costs are significantly lower than disposable pads and they are easier to manage when compared to traditional cloth, although hygienic use still requires commitment to washing and drying. Around 12% of women in the UK are estimated to use reusable cloth pads. Ranges of "period pants" are also now on the market: underwear that absorbs menstrual blood and can then be washed normally and reused.
Menstrual cups, meanwhile, are flexible bell-shaped receptacles that collect blood (rather than absorb) and need insertion like tampons. In 2001, the most recognisable brand, Mooncup, started using medical grade silicone – a non-porous material resistant to bacteria – in its manufacturing. A single silicone cup can reportedly last for up to ten years and are very popular) among users. This clearly has huge implications for waste management. In 2018, the global menstrual cups market was estimated at US$1.2 billion and is expected to reach US$1.89 billion by 2026.
Although the markets for these products are growing, much of the focus of these companies has been on the west (echoing the initial phases for disposable pads). But clearly these products promise much for women in poorer regions of the world because they are a much cheaper and environmentally friendly alternative to disposable pads.
India's menstrual health
I wanted to find out how much awareness there is of such products beyond the west, and how popular they would likely be if they were available. India is home to 20% of the world's menstruating girls and women and was a good place to look for answers. Despite the prevalent cultural norms that prevent women from openly talking about periods, around 300 women from ten slum dwellings in the city of Hyderabad agreed to talk to my team and participate in our experiment.
Around 80% of the women we talked to during our fieldwork used disposable pads, and none of them were aware of the more sustainable options.
This is unsurprising. Since 2011, the Indian government has campaigned for women to use them. This policy goal can be traced back to the NGO Plan India reported that just 12% of Indian women could access sanitary pads. This raised concerns around the challenges women using traditional solutions could be facing in maintaining their menstrual hygiene and personal dignity. Traditional cloth is seen as unhygienic. While cloth is a hygienic menstrual solution, it requires adequate washing and drying, which is difficult to achieve in a country where taboos about menstrual blood are prevalent.
These concerns led the government of India to design national guidelines and strategies for the adoption of good hygiene. Above all, it favoured free or discounted distribution of disposable sanitary pads. This was seen as a tangible use of taxpayers' money. It was also easy to piggyback on the marketing success of private companies that had already created public awareness and aspiration for pads.
Cheap commercial variants, government efforts and private philanthropy combined to cause a rapid surge in demand for sanitary pads. In less than five years, 2015-16's National Family Health Survey reported pad users to have quintupled to 58%, with rural users at 48% and urban users at 78%. Meanwhile, public menstrual health campaigns remain totally silent on other reusable options.
The other 20% of the women we spoke to used traditional cloth, but the aspiration to switch to pad for the promised comfort and convenience was high. Affordability of pads was the main barrier to switching. We came across cases where women were prepared to give up essentials to be able to buy pads or bought pads for their daughters but not for themselves.
Many women, both cloth and pad users, consider cloth to be unhygienic. At the root of this belief are the myths and taboos that limit women's ability to wash and dry cloth in a hygienic way. Many do not have access to private washing facilities and choose not to dry cloth under open sunlight for the humiliation of being seen by male members of the family and outsiders. Women tend to dry their menstrual cloth indoors, concealed in closets and hidden under mattresses. Such practices render the cloth unhygienic and contribute to the belief that cloth is inferior to pad. But we also found unhygienic practices among the pad users – it was common practice to use the same pad for the whole day or to use it on two consecutive days if the flow was light.
The general culture of silence around periods meant that women did not feel comfortable seeking information from better informed people (health workers, teachers) and ended up believing what they are told by women in the family and friends. Although it was common for women to have had some schooling and for younger girls to have studied in college with some attending university, we found that formal education made little difference to beliefs about menstrual products. A college student who participated in our study told us that "cloth was bad because my aunt's friend became infertile because of it".
What happens to the used pads?
The vast majority of the women in our study threw their pads out with routine waste. It is also common to see soiled pads floating in open streams and gutters next to dwellings. In focus group discussions, women told us about how they discarded soiled pads in the waterways close to their homes as it was the most convenient way of disposing it. Participants in their late twenties told us:
We have a huge river behind us, the pad will just flow away with it.

I wrap it [used pad] in a plastic bag, before throwing it in the river, how can I throw it just like that?
Much of the wet waste sifting in India is done by sanitation workers manually. We spoke to some sanitation workers involved in this work. One of them, speaking about his experience with sifting used sanitary pads from other waste, told us: "When I handle this mess, I feel my life is cursed."
The plight of sanitation workers and the growing concerns around sanitary waste in cities has led the government to commission small-scale incinerators for schools, hospitals and government offices. These efforts are being scaled up despite high emissions associated with use of such incinerators.
While there is no concerted public effort towards informing women about sustainable alternatives, there are several small initiatives. Particularly noteworthy is the menstrual cup initiative by the government of Kerala. Launched in 2019, the Thinkal project distributed 5,000 menstrual cups free of charge to women from the municipality of Alappuzha. The idea emerged out of the devastation caused by floods in 2018, where women in the relief camps faced a massive problem with the disposal of their sanitary pads.
Other initiatives, mainly by small private enterprises, have come up with a variety of innovations like Uger's and EcoFemme's versions of reusable cloth pads, also teaching women how to make their own pads and Anandi's compostable pad which needs deep burial and is hence better suited for rural areas. But without the backing of government policy and funding, these efforts remain small and sporadic and have little overall impact on knowledge and consumer behaviour.
The women who spoke to us during the fieldwork got their information on menstrual products from TV adverts and billboards. Other than traditional cloth and disposable pads, little was known about other menstrual products. None of the women had heard of commercially made reusable cloth pads or of menstrual cups.
We wanted to find out whether women's choice of menstrual products would change if they knew more about other alternatives to hygienically manage their periods.
Informing women
We decided to test this question with women from our study. We began by giving women complete and unbiased information on the entire range of menstrual alternatives, including compostable and traditional disposable pads, reusable cloth pads, tampons and menstrual cups. For each menstrual product they were informed of the pros and cons, including costs, hygienic use and implications for waste management. Then, some of the women were given a supply of disposable pads, others were given a supply of reusable cloth pads and the rest were given nothing.
We also wanted to test menstrual cups, but deep-seated patriarchal taboos against vaginal insertion meant that we could not secure approval from partner organisations in India who were worried about community acceptance. While we were disappointed at this, it also firmed up our resolve to understand the role of informed choice in women's preferences for menstrual products.
We followed up with 277 women to find out about changes in their attitudes and preferences for menstrual products. Knowledge of menstrual materials and understanding of hygienic use was up significantly across all groups. Preference for sustainable menstrual materials also went up in all groups, with a 24% increase overall. But the cloth and the information only groups saw a much greater increase (37%) when compared to the group that received disposable pads (9%).
This suggests that receiving disposable pads may have reinforced the original belief that "pad is best", causing women in the pad group to ignore the information given about alternative menstrual materials. It is also possible that these women valued the convenience offered by disposables over other products.
Several women in the cloth and information groups expressed an interest in learning more about alternatives to pads, especially about menstrual cups, as little was known about these, and gave suggestions on how information could be shared:
Someone should tell us no? Such group discussions, teachers, government … they can put posters.

I feel I could use a menstrual cup.
These testimonials suggest that, despite the taboos associated with vaginal insertion in India, women are willing to experiment with such products. The results of Kerala's cup trial will inform the future of this product in India and are worth watching out for.
The future of menstrual materials
What does this mean for the future of menstrual management in India and elsewhere? This question is even more relevant now as COVID-19 exposes the vulnerabilities of global supply chains, with shortages in sanitary pad supplies emerging as a particular concern.
The menstrual product landscape has evolved considerably in the last few years and new sustainable innovations continue to emerge. But if women have information about and access to just disposable sanitary pads, then the demand for this alone will continue to increase – but not necessarily in an informed or hygienic way. The silence around alternatives continues largely because of social taboos surrounding menstruation which makes discussing talking about it difficult for everyone involved.
The dominance of disposable pads, meanwhile, is driven by companies motivated by profits and this hegemony continues as policymakers, community stakeholders and women watch in silence, not knowing the real cost of pads or of the availability of alternatives. The only way to reverse women and public health initiatives choosing disposable pads is to provide complete and unbiased information on the full range of menstrual materials.
Despite the general caution attached to studies with small sample sizes, our results suggest that as a policy tool, informed choice has the potential to steer the menstrual product market in a sustainable direction. If given comprehensive information on all available menstrual products, women are likely to make a choice that considers not only costs to themselves and their health but also costs to the environment. Increase in demand for a range of products, including sustainable alternatives, is likely to incentivise the markets into improving availability and access to these.
Breaking the silence around menstruation is the key to a future where there is "period equity" – where every woman in every situation, pandemic or not, has the ability to hygienically and sustainably manage her periods.
---

For you: more from our Insights series:
To hear about new Insights articles, join the hundreds of thousands of people who value The Conversation's evidence-based news. Subscribe to our newsletter.
The research that this article is based on was funded by EPSRC. It received ethics approval from Safa, India and the University of Liverpool, UK and was carried out in partnership with four NGOs: Safa, KGNMT, Streedhan and KFH.
lockdown
india
uk
No Privacy, No Property: The World In 2030 According To The WEF
No Privacy, No Property: The World In 2030 According To The WEF
Authored by Madge Waggy via SevenWop.home.blog,
The World Economic Forum…
No Privacy, No Property: The World In 2030 According To The WEF
Authored by Madge Waggy via SevenWop.home.blog,
The World Economic Forum (WEF) was founded fifty years ago. It has gained more and more prominence over the decades and has become one of the leading platforms of futuristic thinking and planning. As a meeting place of the global elite, the WEF brings together the leaders in business and politics along with a few selected intellectuals. The main thrust of the forum is global control.
Free markets and individual choice do not stand as the top values, but state interventionism and collectivism. Individual liberty and private property are to disappear from this planet by 2030 according to the projections and scenarios coming from the World Economic Forum.
Eight Predictions
Individual liberty is at risk again. What may lie ahead was projected in November 2016 when the WEF published "8 Predictions for the World in 2030." According to the WEF's scenario, the world will become quite a different place from now because how people work and live will undergo a profound change. The scenario for the world in 2030 is more than just a forecast. It is a plan whose implementation has accelerated drastically since with the announcement of a pandemic and the consequent lockdowns. 
According to the projections of the WEF's "Global Future Councils," private property and privacy will be abolished during the next decade. The coming expropriation would go further than even the communist demand to abolish the property of production goods but leave space for private possessions. The WEF projection says that consumer goods, too, would be no longer private property.
If the WEF projection should come true, people would have to rent and borrow their necessities from the state, which would be the sole proprietor of all goods. The supply of goods would be rationed in line with a social credit points system. Shopping in the traditional sense would disappear along with the private purchases of goods. Every personal move would be tracked electronically, and all production would be subject to the requirements of clean energy and a sustainable environment. 
In order to attain "sustainable agriculture," the food supply will be mainly vegetarian. In the new totalitarian service economy, the government will provide basic accommodation, food, and transport, while the rest must be lent from the state. The use of natural resources will be brought down to its minimum. In cooperation with the few key countries, a global agency would set the price of CO2 emissions at an extremely high level to disincentivize its use.
In a promotional video, the World Economic Forum summarizes the eight predictions in the following statements:
People will own nothing. Goods are either free of charge or must be lent from the state.

The United States will no longer be the leading superpower, but a handful of countries will dominate.

Organs will not be transplanted but printed.

Meat consumption will be minimized.

Massive displacement of people will take place with billions of refugees.

To limit the emission of carbon dioxide, a global price will be set at an exorbitant level.

People can prepare to go to Mars and start a journey to find alien life.

Western values will be tested to the breaking point..
Beyond Privacy and Property
In a publication for the World Economic Forum, the Danish ecoactivist Ida Auken, who had served as her country's minister of the environment from 2011 to 2014 and still is a member of the Danish Parliament (the Folketing), has elaborated a scenario of a world without privacy or property. In "Welcome to 2030," she envisions a world where "I own nothing, have no privacy, and life has never been better." By 2030, so says her scenario, shopping and owning have become obsolete, because everything that once was a product is now a service.
In this idyllic new world of hers, people have free access to transportation, accommodation, food, "and all the things we need in our daily lives." As these things will become free of charge, "it ended up not making sense for us to own much." There would be no private ownership in houses nor would anyone pay rent, "because someone else is using our free space whenever we do not need it." A person's living room, for example, will be used for business meetings when one is absent. Concerns like "lifestyle diseases, climate change, the refugee crisis, environmental degradation, completely congested cities, water pollution, air pollution, social unrest and unemployment" are things of the past. The author predicts that people will be happy to enjoy such a good life that is so much better "than the path we were on, where it became so clear that we could not continue with the same model of growth."
Ecological Paradise
In her 2019 contribution to the Annual Meeting of the Global Future Councils of the World Economic Forum, Ida Auken foretells how the world may look in the future "if we win the war on climate change." By 2030, when CO2 emissions will be greatly reduced, people will live in a world where meat on the dinner plate "will be a rare sight" while water and the air will be much cleaner than today. Because of the shift from buying goods to using services, the need to have money will vanish, because people will spend less and less on goods. Work time will shrink and leisure time will grow.
For the future, Auken envisions a city where electric cars have substituted conventional combustion vehicles. Most of the roads and parking spaces will have become green parks and walking zones for pedestrians. By 2030, agriculture will offer mainly plant-based alternatives to the food supply instead of meat and dairy products. The use of land to produce animal feed will greatly diminish and nature will be spreading across the globe again.
Fabricating Social Consent
How can people be brought to accept such a system? The bait to entice the masses is the assurances of comprehensive healthcare and a guaranteed basic income. The promoters of the Great Reset promise a world without diseases. Due to biotechnologically produced organs and individualized genetics-based medical treatments, a drastically increased life expectancy and even immortality are said to be possible. Artificial intelligence will eradicate death and eliminate disease and mortality. The race is on among biotechnological companies to find the key to eternal life.
Along with the promise of turning any ordinary person into a godlike superman, the promise of a "universal basic income" is highly attractive, particularly to those who will no longer find a job in the new digital economy. Obtaining a basic income without having to go through the treadmill and disgrace of applying for social assistance is used as a bait to get the support of the poor.
To make it economically viable, the guarantee of a basic income would require the leveling of wage differences. The technical procedures of the money transfer from the state will be used to promote the cashless society. With the digitization of all monetary transactions, each individual purchase will be registered. As a consequence, the governmental authorities would have unrestricted access to supervise in detail how individual persons spend their money. A universal basic income in a cashless society would provide the conditions to impose a social credit system and deliver the mechanism to sanction undesirable behavior and identify the superfluous and unwanted.
Who Will Be the Rulers?
The World Economic Forum is silent about the question of who will rule in this new world.
There is no reason to expect that the new power holders would be benevolent. Yet even if the top decision-makers of the new world government were not mean but just technocrats, what reason would an administrative technocracy have to go on with the undesirables? What sense does it make for a technocratic elite to turn the common man into a superman? Why share the benefits of artificial intelligence with the masses and not keep the wealth for the chosen few?
Not being swayed away by the utopian promises, a sober assessment of the plans must come to the conclusion that in this new world, there would be no place for the average person and that they would be put away along with the "unemployable," "feeble minded," and "ill bred." Behind the preaching of the progressive gospel of social justice by the promoters of the Great Reset and the establishment of a new world order lurks the sinister project of eugenics, which as a technique is now called "genetic engineering" and as a movement is named "transhumanism," a term  coined by Julian Huxley, the first director of the UNESCO.
The promoters of the project keep silent about who will be the rulers in this new world. The dystopian and collectivist nature of these projections and plans is the result of the rejection of free capitalism. Establishing a better world through a dictatorship is a contradiction in terms. Not less but more economic prosperity is the answer to the current problems. Therefore, we need more free markets and less state planning. The world is getting greener and a fall in the growth rate of the world population is already underway. These trends are the natural consequence of wealth creation through free markets.
Conclusion
The World Economic Forum and its related institutions in combination with a handful of governments and a few high-tech companies want to lead the world into a new era without property or privacy. Values like individualism, liberty, and the pursuit of happiness are at stake, to be repudiated in favor of collectivism and the imposition of a "common good" that is defined by the self-proclaimed elite of technocrats. What is sold to the public as the promise of equality and ecological sustainability is in fact a brutal assault on human dignity and liberty. Instead of using the new technologies as an instrument of betterment, the Great Reset seeks to use the technological possibilities as a tool of enslavement. In this new world order, the state is the single owner of everything. It is left to our imagination to figure out who will program the algorithms that manage the distribution of the goods and services.
Tyler Durden
Tue, 10/03/2023 - 23:45
unemployment
genetic
mortality
pandemic
Vehicles Sales increase to 15.67 million SAAR in September; Up 15% YoY
Wards Auto released their estimate of light vehicle sales for September: September U.S. Light-Vehicles Sales Bounce Back Despite Gloomy Conditions (pay site).Hard to say exactly how much but sales could have been slightly stronger in September if not f…
Wards Auto released their estimate of light vehicle sales for September:
September U.S. Light-Vehicles Sales Bounce Back Despite Gloomy Conditions
 (pay site).
Hard to say exactly how much but sales could have been slightly stronger in September if not for some lost inventory caused by production cuts related to plant shutdowns from UAW strikes at Ford, General Motors and Stellantis. Sales losses will be more strongly felt in October as production cuts mount.
Click on graph for larger image.
This graph shows light vehicle sales since 2006 from the BEA (blue) and Wards Auto's estimate for September (red).
The impact of COVID-19 was significant, and April 2020 was the worst month.  After April 2020, sales increased, and were close to sales in 2019 (the year before the pandemic).  However, sales decreased in 2021 due to supply issues.
The "supply chain bottom" was in September 2021.
The second graph shows light vehicle sales since the BEA started keeping data in 1967.
Vehicle sales are usually a transmission mechanism for Federal Open Market Committee (FOMC) policy, although far behind housing.  This time vehicle sales were more suppressed by supply chain issues and have picked up recently.
Sales in September were above the consensus forecast.
fomc
open market committee
transmission
pandemic
covid-19
Nationwide test of Wireless Emergency Alert system could test people's patience – or help rebuild public trust in the system
If an alert from the federal government pops up on your phone, will you notice it? Will you know who it's from? Will you trust it?
The Wireless Emergency Alert system is scheduled to have its third nationwide test on Oct. 4, 2023. The Wireless Emergency Alert system is a public safety system that allows authorities to alert people via their mobile devices of dangerous weather, missing children and other situations requiring public attention.
Similar tests in 2018 and 2021 caused a degree of public confusion and resistance. In addition, there was confusion around the first test of the U.K. system in April 2023, and an outcry surrounding accidental alert messages such as those sent in Hawaii in January 2018 and in Florida in April 2023.
The federal government lists five types of emergency alerts: National (formerly labeled Presidential), Imminent Threat, Public Safety, America's Missing: Broadcast Emergency Response (Amber), and Opt-in Test Messages. You can opt out of any except National Alerts, which are reserved for national emergencies. The Oct. 4 test is a National Alert.
We are a media studies researcher and a communications researcher who study emergency alert systems. We believe that concerns about previous tests raise two questions: Is public trust in emergency alerting eroding? And how might the upcoming test rebuild it?
Confusion and resistance
In an ever-updating digital media environment, emergency alerts appear as part of a constant stream of updates, buzzes, reminders and notifications on people's smartphones. Over-alerting is a common fear in emergency management circles because it can lead people to ignore alerts and not take needed action. The sheer volume of different updates can be similarly overwhelming, burying emergency alerts in countless other messages. Many people have even opted out of alerts when possible, rummaging through settings and toggling off every alert they can find.
Even when people receive alerts, however, there is potential for confusion and rejection. All forms of emergency alerts rely on the recipients' trust in the people or organization responsible for the alert. But it's not always clear who the sender is. As one emergency manager explained to one of us regarding alerts used during COVID-19: "People were more confused because they got so many different notifications, especially when they don't say who they're from."
When the origin of an alert is unclear, or the recipient perceives it to have a political bias counter to their own views, people may become confused or resistant to the message. Prior tests and use of the Wireless Emergency Alert system have indicated strong anti-authority attitudes, particularly following the much-derided 2018 test of what was then called the Presidential Alert message class. There are already conspiracy theories online about the upcoming test.
Trust in alerts is further reduced by the overall lack of testing and public awareness work done on behalf of the Wireless Emergency Alert system since its launch in June 2012. As warning expert Dennis Mileti explained in his 2018 Federal Emergency Management Agency PrepTalk, routine public tests are essential for warning systems' effectiveness. However, the Wireless Emergency Alert system has been tested at the national level only twice, and there has been little public outreach to explain the system by either the government or technology companies.
More exposure and info leads to more trust
The upcoming nationwide test may offer a moment that could rebuild trust in the system. A survey administered in the days immediately following the 2021 national test found that more respondents believed that the National Alert message class label would signal more trustworthy information than the Presidential Alert message class label.
Similarly, in contrast to the 2021 test, which targeted only select users, the Oct. 4 test is slated to reach all compatible devices in the U.S. Since users cannot opt out of the National Alert message class, this week's test is a powerful opportunity to build awareness about the potential benefits of a functional federal emergency alert system.
The Oct. 4 test message is expected to state, "THIS IS A TEST of the National Wireless Emergency Alert system. No action is needed." We instead suggest that action is, in fact, urgently needed to help people better understand the rapidly changing mobile alert and warning ecosystem that confronts them. Familiarity with this system is what will allow it to support public health and safety, and address the crises of the 21st century.
Here are steps that you can take now to help make the Wireless Emergency Alert system more effective:
The Wireless Emergency Alert system is only one form of emergency alert. Identify which mobile notification systems are used by your local emergency management organizations: police, fire and emergency services. Know which systems are opt-in and opt-out, and opt in to those needed. Ensure access to other sources of information during an emergency, such as local radio and television, or National Oceanic and Atmospheric Administration weather radio.

Understand the meaning of mobile device notification settings. Just because you are opted in to "Emergency Alerts" on your cellphone does not necessarily mean you are signed up to receive notifications from local authorities. Check the FEMA website for information about the Wireless Emergency Alert system and your local emergency management organizations' websites about opt-in systems.

Have a plan for contacting family, friends and neighbors during an emergency. Decide in advance who will help the vulnerable members of your community.

Find out if your local emergency management organizations test their alert systems, and make sure to receive those local tests.

Anticipate the possibility that mobile systems will be damaged or unavailable during a crisis and prepare essentials for sheltering in place or quick evacuation.
Finally, push back on the lack of information and rise of misinformation about alerts by sharing reliable information about emergency alerts with your family and friends.
Hamilton Bean has received funding from the Department of Homeland Security and the National Oceanic and Atmospheric Administration.
Elizabeth Ellcessor does not work for, consult, own shares in or receive funding from any company or organisation that would benefit from this article, and has disclosed no relevant affiliations beyond their academic appointment.
trump
testing
covid-19