SpaceX CEO Elon Musk's latest move in Gaza mirrors his position with Ukraine
Elon Musk, offering Starlink connectivity to Gaza, outlined the 'extraordinary measures' SpaceX will take throughout the process.
Earlier in the year, billionaire and tech magnate Elon Musk took heat for the prominent role he played in the war between Russia and Ukraine. In his position as the CEO of SpaceX, the private company that operates Starlink, a satellite internet constellation that the Ukrainian government was granted access to shortly after the initial invasion, Musk was able to partially influence the Ukrainian military's offensives. 
In 2022, Musk received an emergency request from the Ukrainian government to enable a Starlink internet connection up to Sevastopol in Crimea, in an apparent effort to enable a strike against a Russian naval fleet. Musk, afraid of possible nuclear escalation, declined to grant the request.
"If I had agreed to their request, then SpaceX would be explicitly complicit in a major act of war and conflict escalation," Musk said. 
Related: Why Elon Musk Was Able to Exert Control in Ukraine War
The New York Times reported in July that government officials remain concerned about Musk's role in the war. 
"How am I in this war? Starlink was not meant to be involved in wars," Musk told biographer Walter Isaacson. "It was so people can watch Netflix and chill and get online for school and do good peaceful things, not drone strikes."
Just a few weeks into the outbreak and continued escalation of violence in the Middle East between Palestinian terrorist group Hamas and Israel, Musk has found himself in a similar situation.
Following an internet blackout in Gaza on Saturday, Musk wrote in a post on X that Starlink will "support connectivity to internationally recognized aid organizations in Gaza." 
He reiterated this point several times, saying that, as of Saturday, "no terminal has requested a connection in the area." 
Israel's communication minister Shlomo Karhi, responding to Musk, said that "Israel will use all means at its disposal to fight this." Karhi said that HAMAS will take advantage of any Starlink connections for "terrorist activities. There is no doubt about it, we know it and Musk knows it." 
Karhi suggested that Musk should consider making Starlink access conditional to the release of abducted Israeli citizens. 
We are not so naive.

Per my post, no Starlink terminal has attempted to connect from Gaza.

If one does, we will take extraordinary measures to confirm that it is used *only* for purely humanitarian reasons.

Moreover, we will do a security check with both the US and Israeli…

— Elon Musk (@elonmusk) October 28, 2023
Even with widespread approval, getting the hardware necessary to create a Starlink uplink into Gaza would remain a challenge. 
Musk, responding to Karhi, reiterated the fact that, as yet, no Starlink terminal has requested access. If SpaceX does see a request for Starlink access, Musk said, "we will take extraordinary measures to confirm that it is used only for purely humanitarian reasons." 
"We are not so naive," Musk wrote. 
Related: Elon Musk sheds new light on controversial decision he was criticized for
These measures, he said, will include a security check with both the U.S. and Israeli governments before SpaceX will activate "even a single terminal." 
He did not further explain the details of SpaceX's so-called "extraordinary" verification measures. SpaceX did not immediately respond to TheStreet's request for greater details on this specific point. 
In a separate post, Musk admitted to feeling global pressure to provide Starlink support for Gaza as he struggles with figuring out the best way to approach the problem. 
"Ever since he was a scrawny and socially awkward kid getting beaten up on his school playground in South Africa, Elon Musk has liked to imagine himself as a hero rushing to the rescue, engaged in epic quests," Isaacson wrote in his recent biography of Musk.
"The war in Ukraine, when no other company or even country could manage to keep communications satellites working, gave him a center-stage opportunity to show his humanitarian instincts while playing superhero." 
Get investment guidance from trusted portfolio managers without the management fees. Sign up for Action Alerts PLUS now.
africa
russia
ukraine
Amazon has a fix for a big problem Walmart, Target can't offer
The online retailer has found a way to make customers feel better about what they're buying that even Walmart and Target would struggle to copy.
On an aggregate level, customer reviews help people make decisions. If a product on Amazon, Walmart, or Target's website has hundreds of reviews and the average comes out about 4 stars, that's probably a good product.
The problem, however, is that it's rare that any item with a lot of reviews doesn't have a few 1-star reviews mixed in with the better ones. In many cases, the writeups with the negative reviews can give a would-be-purchaser pause, even when it seems like an outlier opinion.
That small handful of people could have had unique, not-likely-to-be-duplicated bad experiences or they could be overly critical and picky. It's also possible that those customers learned something that all the 5-star reviewers ignored, which makes acting on reviews tricky at best.
There's also the small matter that most reviewers are simply random strangers. They might have a bad experience that would not be applicable to how you might use the product or they might be idiots using the item incorrectly. 
So, product reviews are useful but have real limitations. Amazon (AMZN) - Get Free Report has found a unique way to make reviews a lot better and much more useful.   
Amazon tests a new review feature
Amazon has a lot of reasons to want customers to be happy with their purchases. The key one is that returns are both expensive and inconvenient. No customer wants to have to go to a UPS store, Kohl's, Whole Foods, or other Amazon pickup location to bring something back.
It's an added hassle that essentially undermines the reason people shop online in the first place — it's convenient and they don't have to go anywhere.
To help limit returns, Amazon has been testing a new shopping feature. Amazon Shopping Director Oliver Messenger shared the news in a post on the company's blog.
"Sometimes, it helps to get a little advice from your friends or family. But when it comes to online shopping, it can be hard to keep track of feedback from multiple people across messaging apps. Enter Amazon's latest collaborative shopping feature— Consult-a-Friend, a new mobile shopping experience we are currently testing that lets you quickly and easily request, view, and manage your friends' feedback on products within the Amazon Shopping app," he wrote.
The feature will allow shoppers to get the opinion of people they actually know who know them, which takes the anonymity out of the review process.   
Consult-a-Friend also offers other benefits.
As an example, Messenger wrote, "Not sure what to get your notoriously hard-to-buy-for dad? Survey your siblings on the newest model smart TV and see their responses in one spot."
Amazon raises the bar on shopping
Amazon has a distinct advantage that even Target and Walmart can't reach. The sheer size of the company's customer base allows it to take for granted that your friends and family are on Amazon and checking it enough to be useful for a feature like Consult-a-Friend. 
"Typically, I'm critical of any actions that add friction to a transaction, and that was my first reaction here. However, I think this makes a lot of sense. For some purchases, asking around from friends and family makes sense. This creates a digital version of my dragging my kids to a store to 'help' me buy something for my wife," 50-year retail veteran Gary Sankary shared in a comment on a RetailWire story about Consult-a-Friend. 
Messenger shared that the new feature is in the first stages of testing.
"Consult-a-Friend is currently being tested with select customers in the U.S., Australia, Belgium, Canada, France, Germany, India, Italy, Japan, Mexico, Netherlands, Poland, Spain, Saudi Arabia, Singapore, Sweden, Turkey, UAE, and the UK," he wrote.
The company has not shared plans for a full rollout or what the criteria is for the test to be considered successful.
testing
singapore
india
mexico
japan
canada
uk
france
spain
italy
germany
netherlands
sweden
poland
Carbon budget for 1.5°C will run out in six years at current emissions levels – new research
For a two-in-three chance of staying within 1.5°C, the budget shrinks to one-and-a-half years.
If humanity wants to have a 50-50 chance of limiting global warming to 1.5°C, we can only emit 250 another gigatonnes (billion metric tonnes) of CO₂. This effectively gives the world just six years to get to net zero, according to calculations in our new paper published in Nature Climate Change.
The global level of emissions is presently 40 gigatonnes of CO₂ per year. And, as this figure was calculated from the start of 2023, the time limit may be actually closer to five years.
Our estimate is consistent with an assessment published by 50 leading climate scientists in June and updates with new climate data many of the key figures reported by the Intergovernmental Panel on Climate Change (IPCC) in August 2021.
How much CO₂ can still be emitted while remaining under a certain level of warming is referred to as the "carbon budget". The carbon budget concept works because the increase in Earth's global mean surface temperature has increased in a linear fashion with the total amount of CO₂ people have emitted since the industrial revolution.
The other side of this equation is that, roughly speaking, warming stops when CO₂ emissions stop: in other words, at net zero CO₂. This explains why net zero is such an important concept and why so many countries, cities, and companies have adopted net zero targets.
We revised the remaining carbon budget down from the 500 gigatonnes reported by the the IPCC from the start of 2020. Some of this revision is merely timing: three years and 120 gigatonnes of CO₂ emissions later, the world is closer to the 1.5°C threshold. Improvements we made to the method for calculating budget adjustments shrank the remaining budget further.
Clearing the air
Alongside CO₂, humanity emits other greenhouse gases and air pollutants that contribute to climate change. We adjusted the budget to account for the projected warming caused by these non-CO₂ pollutants. To do this, we used a large database of future emissions scenarios to determine how non-CO₂ warming is related to total warming.
Some of the warming caused by greenhouse gases is offset by cooling aerosols such as sulphates – air pollutants that are emitted along with CO₂ from car exhausts and furnaces. Almost all emissions scenarios project a reduction in aerosol emissions in the future, regardless of whether fossil fuels are phased out or CO₂ emissions continue unabated. Even in scenarios where CO₂ emissions increase, scientists expect stricter air quality legislation and cleaner combustion.
In its most recent report, the IPCC updated its best estimate of how much air pollution cools the climate. As a result, we expect that falling air pollution in future will contribute more to warming than previously assessed. This reduces the remaining 1.5°C budget by about another 110 gigatonnes.
Other updates we made to the carbon budget methodology tend to reduce the budget even more, such as projections of thawing permafrost that were not included in earlier estimates.
All is not lost
It is important to stress that many aspects of our carbon budget estimate are uncertain. The balance of non-CO₂ pollutants in future emissions scenarios can be as influential on the remaining carbon budget as different interpretations of how the climate is likely to respond.
We also do not know for sure whether the planet will really stop warming at net zero CO₂ emissions. On average, evidence from climate models tends to suggest it will, but some models show substantial warming continuing for decades after net zero is reached. If further warming after net zero is the case, the budget would be further reduced.
These uncertain factors are why we quote a 50/50 likelihood of limiting warming to 1.5°C at 250 gigatonnes of CO₂. A more risk-averse assessment would report a two-in-three chance of staying under 1.5°C with a remaining budget of 60 gigatonnes - or one-and-a-half years of current emissions.
Time is running out to limit global heating to 1.5°C above pre-industrial levels. While we have revised the remaining carbon budget, the message from earlier assessments is unchanged: a dramatic reduction in greenhouse gas emissions is necessary to halt climate change.
It looks less likely that we will limit warming to 1.5°C, but this does not mean that we should give up hope. Our update also revised the budget for 2°C downwards relative to the IPCC's 2021 estimate, but by a smaller amount – from 1,350 to 1,220 gigatonnes, or from 34 to 30 years of current emissions. If current national climate policies are fully implemented (admittedly, an optimistic scenario), this may be enough to hold warming below 2°C.
The risks of triggering tipping points such as the dieback of the Amazon rainforest increase – sometimes sharply – with increasing warming, but 1.5°C itself is not a hard boundary beyond which climate chaos abounds.
With effective action on emissions, we can still limit peak warming to 1.6°C or 1.7°C, with a view to bringing temperatures back below 1.5°C in the longer term.
This is a goal absolutely worth pursuing.
---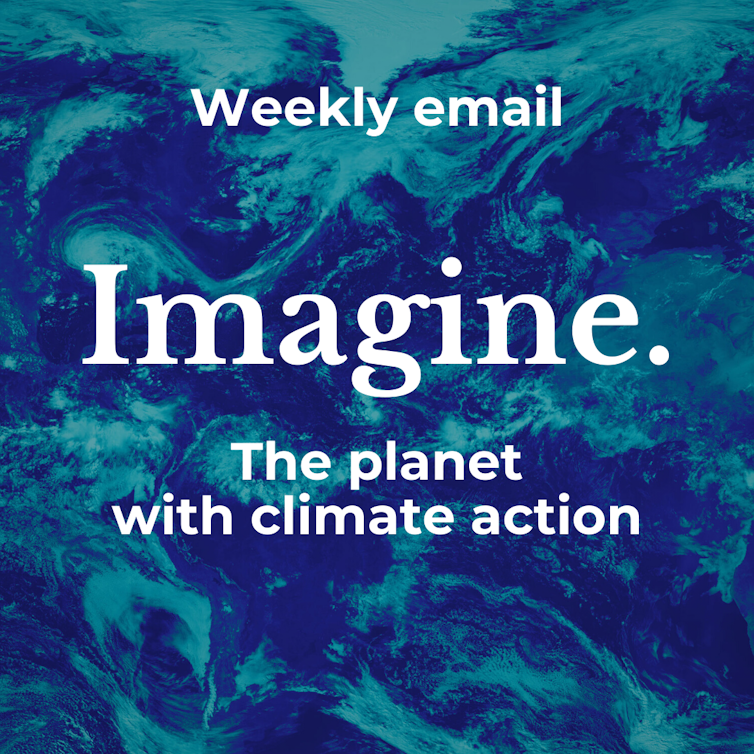 Don't have time to read about climate change as much as you'd like?
Get a weekly roundup in your inbox instead. Every Wednesday, The Conversation's environment editor writes Imagine, a short email that goes a little deeper into just one climate issue. Join the 20,000+ readers who've subscribed so far.
---
Chris Smith receives funding from the Natural Environment Research Council and UK Research and Innovation.
Robin Lamboll has received EU Horizon funding from PROVIDE and CONSTRAIN.
uk
eu
Extreme weather is outpacing even the worst-case scenarios of our forecasting models
A deadly hurricane developed in just 12 hours.
In the wake of the destructive Hurricane Otis, we find ourselves at a pivotal moment in the history of weather forecasting. The hurricane roared ashore with 165mph winds and torrential rainfall, slamming into the coastal city of Acapulco, Mexico and claiming the lives of at least 48 people.
The speed at which Otis intensified was unprecedented. Within 12 hours it went from a regular tropical storm to a "category 5" hurricane, the most powerful category and one which might occur only a few times worldwide each year.
This rare and alarming event, described by the US National Hurricane Center as a "nightmare scenario", broke records for the fastest intensification rate over a 12-hour period in the eastern Pacific. Otis not only caught residents and authorities off guard but also exposed the limitations of our current predictive tools.
I specialise in the study of natural disasters with the goal of improving our ability to predict them and ultimately to save lives. It is critical that we address the pressing concerns related to the tools we use for forecasting these catastrophic events, all while recognising the significant influence of rapid climate change on our forecasting capabilities.
The predictive tools we rely on
At the core of weather forecasting are computer programs, or "models", that blend atmospheric variables such as temperature, humidity, wind and pressure, with fundamental physics.
Since the atmospheric processes are nonlinear, a small degree of uncertainty in initial atmospheric conditions can lead to a large discrepancy in final forecasts. That's why the general practice now is to forecast a set of possible scenarios rather than predict the single scenario most likely to occur.
But while these models are instrumental in issuing early warnings and evacuation orders, they have fundamental limitations and carry a significant degree of uncertainty, especially when dealing with rare or extreme weather. This uncertainty arises from various factors including the fundamentally chaotic nature of the system.
First, the historical data is incomplete, since a hurricane such as Otis might occur only once in several millennia. We don't know when an east Pacific storm last turned into a category 5 hurricane overnight – if ever – but it was certainly before modern satellites and weather buoys. Our models struggle to account for these "one in 1,000-year events" because we simply haven't observed them before.
The complex physics governing the weather also has to be simplified in these predictive models. While this approach is effective for common scenarios, it falls short when dealing with the intricacies of extreme events that involve rare combinations of variables and factors.
And then there are the unknown unknowns: factors our models cannot account for because we are unaware of them, or they have not been integrated into our predictive frameworks. Unanticipated interactions among various climatic drivers can lead to unprecedented intensification, as was the case with Hurricane Otis.
The role of climate change
To all this we can add the problem of climate change and its impact on extreme weather. Hurricanes, in particular, are influenced by rising sea surface temperatures, which provides more energy for storms to form and intensify.
The connection between climate change and the intensification of hurricanes, coupled with other factors such as high precipitation or high tides, is becoming clearer.
With established weather patterns being altered, it is becoming even more challenging to predict the behaviour of storms and their intensification. Historical data may no longer serve as a reliable guide.
The way forward
The challenges are formidable but not insurmountable. There are a few steps we can take to enhance our forecasting and better prepare for the uncertainties that lie ahead.
The first would be to develop more advanced predictive models that integrate a broader range of factors and variables, as well as consider worst-case scenarios. Artificial intelligence and machine learning tools can help us process vast and complex datasets more efficiently.
But to get this additional data we'll have to invest in more weather monitoring stations, satellite technology, AI tools and atmospheric and oceanographic research.
Since even world experts and their models can be caught out by sudden weather extremes, we also need to educate the public about the limitations and uncertainties in weather forecasting.
We must encourage preparedness and a proactive response to warnings, even when predictions seem uncertain. And of course we still have to mitigate climate change itself: the root cause of intensifying weather events.
Hurricane Otis provided a stark and immediate reminder of the inadequacies of our current predictive tools in the face of rapid climate change and increasingly extreme weather events. The urgency to adapt and innovate in the realm of weather forecasting has never been greater.
It is incumbent upon us to rise to the occasion and usher in a new era of prediction that can keep pace with the ever-shifting dynamics of our planet's climate. Our future depends on it.
Ravindra Jayaratne does not work for, consult, own shares in or receive funding from any company or organisation that would benefit from this article, and has disclosed no relevant affiliations beyond their academic appointment.
mexico