Sage Tactical ETF Strategies 4Q20 Market Review & Outlook
Sage Advisory Services market review for the fourth quarter ended December 2020, discussing what contributed to and detracted from performance for the Sage Tactical ETF Strategies. Q3 2020 hedge fund letters, conferences and more Sage Tactical ETF Strateg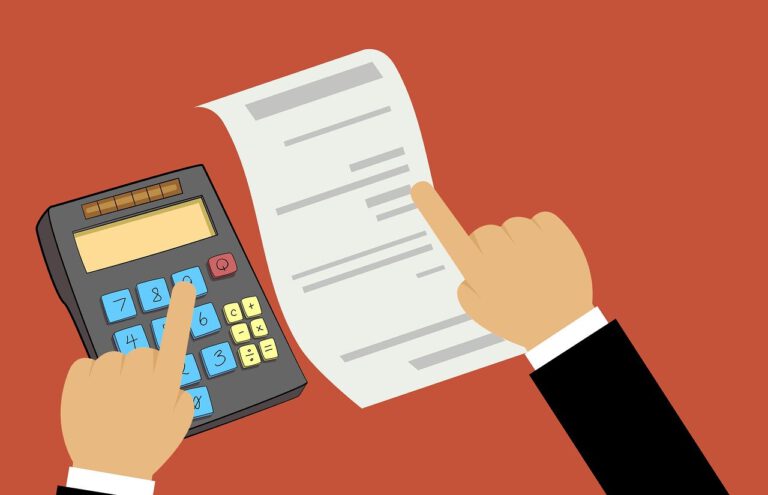 Sage Advisory Services market review for the fourth quarter ended December 2020, discussing what contributed to and detracted from performance for the Sage Tactical ETF Strategies.
Get The Full Ray Dalio Series in PDF
Get the entire 10-part series on Ray Dalio in PDF. Save it to your desktop, read it on your tablet, or email to your colleagues
Q3 2020 hedge fund letters, conferences and more
Sage Tactical ETF Strategies: Equity Allocation
What Helped:
U.S. Small Cap
U.S. Cyclical Industries
International Equities
U.S. Value
What Hurt:
Risk assets ended the year with a flurry, powered by positive developments of a Covid-19 vaccine as well as additional fiscal stimulus from Congress. While virus cases ticked higher all over the world, the continued encouraging readings from consumption data and industrial activity highlighted the continuing recovery. The move in equities was more broad-based than during the summer, with small-cap and value equities joining mega-cap tech in the rally. Overall, equities markets had a stellar fourth quarter, with returns of 12% for the S&P 500, 16% for EAFE, and 19.7% for EM.
The equity allocation posted a positive quarter. The portfolio was and is currently positioned for a continued recovery, which should include a broadening of the rally in style, sector, and region. The rotation into those segments occurred in November in full force and continued into the end of the year, which resulted in solid outperformance of the equity allocation for the quarter.
Notable Portfolio Adjustments During The Quarter:
Added cyclical segments, such as mining, transportation, and small-cap equities
Increased allocation to emerging markets Asia
Trimmed core U.S., EAFE allocations
Fixed Income Allocation
What Helped:
Corporate Bonds (HY and IG)
Emerging Market Debt
Bank Loans
What Hurt:
Fixed income was a mixed bag in the quarter, with an increase in yields counter-balanced by the outperformance of credit spread sectors. Treasury yields moved into a higher range, catalyzed by fiscal stimulus expectations and positive vaccine news. Those same factors resulted in credit spreads compressing to near-historic lows. Consequently, spread sectors such as corporates, high yield, preferred stocks, and emerging market debt outperformed safer sectors, such as Treasuries and MBS.
The fixed income allocation turned in a positive quarter both on an absolute basis and relative to the benchmark given its lower interest rate sensitivity and overweight to non-core fixed income and investment grade corporate bonds. Corporate bonds, both high yield and investment grade, were the largest contributors to positive performance, while the strategy's small allocation to long Treasuries was the main detractor.
Notable Portfolio Adjustments During The Quarter:
Added Long Treasuries allocation
Initiated TIPS allocation
Trimmed short corporate bonds
Outlook And Current Positioning
Our view is that for the first half of 2021, the continued economic recovery, supportive policy, and effective vaccines should drive further upside in risk assets, sustain some upward pressure on long rates, and keep reflationary pressures alive. On the economic front, the winter virus surge will no doubt dampen growth out of the gate, but we expect this to be short-lived and for robust global growth of close to 5% for the year.
In addition to major macro risks tied to the virus and the shifting political landscape, the primary return-limiting risk going into 2021 may be valuations, which are less favorable across most asset classes, especially fixed income. Given our views, we enter the first half positioned for upside across our strategies, overweight equities vs. fixed income in our balanced allocation, and overweight credit and higher-yielding fixed income in our fixed income allocation.
The post Sage Tactical ETF Strategies 4Q20 Market Review & Outlook appeared first on ValueWalk.
economic recovery
stimulus
global growth
covid-19
bonds
corporate bonds
sp 500
emerging markets
equities
stocks
etf
small-cap
congress
vaccine
spread
recovery
stimulus
Haven't had COVID yet? It could be more than just luck
Even taking into account people who have had COVID but didn't know it, there's still likely to be a group of people who have never been infected.
We all know a few of those lucky people who, somehow, have managed to avoid ever catching COVID. Perhaps you're one of them. Is this a Marvel-esque superpower? Is there any scientific reason why a person might be resistant to becoming infected, when the virus seems to be everywhere? Or is it simply luck?
More than 60% of people in the UK have tested positive for COVID at least once. However, the number of people who have actually been infected with SARS-CoV-2, the virus that causes COVID-19, is thought to be higher. The calculated rate of asymptomatic infections varies depending on the study, though most agree it's fairly common.
But even taking into account people who have had COVID and not realised it, there is still likely a group of people who never have. The reason why some people appear immune to COVID is one question that has persisted throughout the pandemic. As with so much in science, there isn't (yet) one simple answer.
We can probably dismiss the Marvel-esque superpower theory. But science and luck likely both have a role to play. Let's take a look.
The simplest explanation is that these people have never come into contact with the virus.
This could certainly be the case for people who have been shielding during the pandemic. People at significantly greater risk of severe disease, such as those with chronic heart or lung conditions, have had a tough couple of years.
Many of them continue to take precautions to avoid potential exposure to the virus. Even with additional safety measures, many of these people have ended up with COVID.
Due to the high level of community transmission, particularly with the extremely transmissible omicron variants, it's very unlikely that someone going to work or school, socialising and shopping hasn't been near someone infected with the virus. Yet there are people who have experienced high levels of exposure, such as hospital workers or family members of people who have had COVID, who have somehow managed to avoid testing positive.
We know from several studies vaccines not only reduce the risk of severe disease, but they can also cut the chance of household transmission of SARS-CoV-2 by about half. So certainly vaccination could have helped some close contacts avoid becoming infected. However, it's important to note that these studies were done pre-omicron. The data we have on the effect of vaccination on omicron transmission is still limited.
---
Read more: Four strange COVID symptoms you might not have heard about
---
Some theories
One theory around why certain people have avoided infection is that, although they are exposed to the virus, it fails to establish an infection even after gaining entry to the airways. This could be due to a lack of the receptors needed for SARS-CoV-2 to gain access to cells.
Once a person does become infected, researchers have identified that differences in the immune response to SARS-CoV-2 play a role in determining the severity of symptoms. It is possible that a quick and robust immune response could prevent the virus from replicating to any great degree in the first instance.
The efficacy of our immune response to infection is largely defined by our age and our genetics. That said, a healthy lifestyle certainly helps. For example, we know that vitamin D deficiency can increase the risk of certain infections. Not getting enough sleep can also have a detrimental effect on our body's ability to fight invading pathogens.
Scientists studying the underlying causes of severe COVID have identified a genetic cause in nearly 20% of critical cases. Just as genetics could be one determining factor of disease severity, our genetic makeup may also hold the key to resistance to SARS-CoV-2 infection.
I research SARS-CoV-2 infection on nasal cells from human donors. We grow these cells on plastic dishes which we can then add virus to and investigate how the cells respond. During our research we found one donor whose cells could not be infected with SARS-CoV-2.
We discovered some really interesting genetic mutations, including several involved with the body's immune response to infection, that could explain why. A mutation we identified in a gene involved with sensing the presence of a virus has previously been shown to confer resistance to HIV infection. Our research is on a small number of donors and highlights that we're still only scraping the surface of research into genetic susceptibility or resistance to infections.
There's also the possibility that previous infection with other types of coronaviruses results in cross-reactive immunity. This is where our immune system may recognise SARS-CoV-2 as being similar to a recent invading virus and launch an immune response. There are seven coronaviruses that infect humans: four that cause the common cold, and one each that cause Sars (severe acute respiratory syndrome), Mers (Middle East respiratory syndrome) and COVID.
How long-lasting this immunity may be is another question. Seasonal coronaviruses that circulated pre-2020 were able to reinfect the same people after 12 months.
---
Read more: The common cold might protect you from coronavirus – here's how
---
If you've managed to avoid COVID to date, maybe you do have natural immunity to SARS-CoV-2 infection, or perhaps you've just been lucky. Either way, it's sensible to continue to take precautions against this virus that we still know so little about.
Lindsay Broadbent receives funding from The Wellcome Trust.
testing
genetic
pandemic
coronavirus
covid-19
transmission
uk
World in no better place to fight pandemics than before COVID – review
The world is no better prepared for a new pandemic than it was when coronavirus emerged in 2019 and may actually be in a worse place given the economic…
World in no better place to fight pandemics than before COVID – review
May 18, 2022, 8:37 AM EDT
LONDON, May 18 (Reuters) – The world is no better prepared for a new pandemic than it was when coronavirus emerged in 2019 and may actually be in a worse place given the economic toll, according to a panel set up by the World Health Organization (WHO) to evaluate the global response.
A lack of progress on reforms such as international health regulations means the world is as vulnerable as ever, the Independent Panel for Pandemic Preparedness and Response said in its report.
The authors, led by former New Zealand prime minister Helen Clark and former president of Liberia Ellen Johnson Sirleaf, acknowledged some progress, including on more robust funding for the WHO, but said the process was going far too slowly.
"We have right now the very same tools and the same system that existed in December 2019 to respond to a pandemic threat. And those tools just weren't good enough," Clark told reporters.
"If there were a new pandemic threat this year, next year, or the year after at least, we will be largely in the same place … maybe worse, given the tight fiscal space of many, if not most, countries right now."
Wednesday's report comes ahead of next week's World Health Assembly in Geneva, the WHO's annual decision-making forum, which is expected to address some of the issues raised.
While the body welcomed some steps forward, including moves to establish a separate global health security fund within the World Bank, it warned that global interest was waning and the years it will take to set up other instruments – including a potential pandemic treaty, an international agreement to improve preparedness – were too long. read more
The panel called for a high-level meeting at the U.N. General Assembly and independent health threats council led by heads-of-state to galvanise action.
"Only the highest-level political leadership has the legitimacy to bring multiple sectors together in this way," Sirleaf said in a statement.
Reporting by Jennifer Rigby; Editing by Alison Williams and Angus MacSwan
Our Standards: The Thomson Reuters Trust Principles.
Reuters source:
https://www.reuters.com/business/healthcare-pharmaceuticals/world-no-better-place-fight-pandemics-than-before-covid-review-panel-2022-05-18/
world health organization
pandemic
coronavirus
"Natural immunity" from omicron is weak and limited, study finds
SAN FRANCISCO, CA—May 18, 2022—In unvaccinated people, infection with the Omicron variant of SARS-CoV-2 provides little long-term immunity against…
SAN FRANCISCO, CA—May 18, 2022—In unvaccinated people, infection with the Omicron variant of SARS-CoV-2 provides little long-term immunity against other variants, according to a new study by researchers at Gladstone Institutes and UC San Francisco (UCSF), published today in the journal Nature.
Credit: Photo: Michael Short/Gladstone Institutes
SAN FRANCISCO, CA—May 18, 2022—In unvaccinated people, infection with the Omicron variant of SARS-CoV-2 provides little long-term immunity against other variants, according to a new study by researchers at Gladstone Institutes and UC San Francisco (UCSF), published today in the journal Nature.
In experiments using mice and blood samples from donors who were infected with Omicron, the team found that the Omicron variant induces only a weak immune response. In vaccinated individuals, this response—while weak—helped strengthen overall protection against a variety of COVID-19 strains. In those without prior vaccination, however, the immune response failed to confer broad, robust protection against other strains.
"In the unvaccinated population, an infection with Omicron might be roughly equivalent to getting one shot of a vaccine," says Melanie Ott, MD, PhD, director of the Gladstone Institute of Virology and co-senior author of the new work. "It confers a little bit of protection against COVID-19, but it's not very broad."
"This research underscores the importance of staying current with your vaccinations, even if you have previously been infected with the Omicron variant, as you are still likely vulnerable to re-infection," says co-senior author Jennifer Doudna, PhD, who is a senior investigator at Gladstone, a professor at UC Berkeley, founder of the Innovative Genomics Institute, and an investigator of the Howard Hughes Medical Institute.
A Weaker Infection
As the Omicron variant of SARS-CoV-2 spread around the globe in late 2021 and early 2022, anecdotal evidence quickly mounted that it was causing less severe symptoms than Delta and other variants of concern. However, scientists weren't initially sure why that was, or how a weaker infection might impact long-term immunity against COVID-19.
"When the Omicron variant first emerged, a lot of people wondered whether it could essentially act as a vaccine for people who didn't want to get vaccinated, eliciting a strong and broad-acting immune response," says Irene Chen, co-first author of the new study and graduate student in Ott's lab. Other first authors are Rahul Suryawanshi, PhD, a Gladstone staff research scientist, and Tongcui Ma, PhD, scientist in the Roan Lab at Gladstone.
To find the answer, the team of researchers first examined the effect of Omicron in mice. Compared to an ancestral strain of SARS-CoV-2 and the Delta variant, Omicron led to far fewer symptoms in the mice. However, the virus was detected in airway cells, albeit at lower levels. Similarly, Omicron was able to infect isolated human cells but replicated less than other variants.
The team then characterized the immune response generated by Omicron infections. In mice infected with Omicron, despite the milder symptoms, the immune system still generated the T cells and antibodies typically seen in response to other viruses.
"We demonstrated in this study that the lower pathogenicity of Omicron is not because the virus cannot take hold," says Nadia Roan, PhD, an associate investigator at Gladstone.
That leaves other reasons that might explain why Omicron differs from other variants in terms of symptoms and immunity, including the lower replication seen with Omicron or the types of antibodies that the immune system generates in response to the virus.
No Cross-Variant Protection
To gauge how the immune response against Omicron fared over time, the researchers collected blood samples from mice infected with the ancestral, Delta, or Omicron variants of SARS-CoV-2 and measured the ability of their immune cells and antibodies to recognize five different viral variants—ancestral (WA1), Alpha, Beta, Delta, and Omicron.
Blood from uninfected animals was unable to neutralize any of the viruses—in other words, block the ability of any of the viruses to copy themselves. Samples from WA1-infected animals could neutralize Alpha and, to a lesser degree, the Beta and Delta virus—but not Omicron. Samples from Delta-infected mice could neutralize Delta, Alpha and, to a lesser degree, the Omicron and Beta virus.
However, blood from Omicron-infected mice could only neutralize the Omicron variant.
The team confirmed these results using blood from ten unvaccinated people who had been infected with Omicron—their blood was not able to neutralize other variants. When they tested blood from 11 unvaccinated people who had been infected with Delta, the samples could neutralize Delta and, as had been seen in mice, the other variants to a lesser extent.
When they repeated the experiments with blood from vaccinated people, the results were different: vaccinated individuals with confirmed Omicron or Delta breakthrough infections all showed the ability to neutralize all the tested variants, conferring higher protection.
"When it comes to other variants that might evolve in the future, we can't predict exactly what would happen, but based on these results, I'd suspect that unvaccinated people who were infected with Omicron will have very little protection," says Ott. "But on the contrary, vaccinated individuals are likely to be more broadly protected against future variants, especially if they had a breakthrough infection."
"Our results may be useful not only to inform individuals' decisions on vaccination, but also for the design of future COVID-19 vaccines that confer broad protection against many variants," says Charles Chiu, MD, PhD, a professor of infectious diseases at UCSF and a co-senior author of the work.
###
About the Research Project
The paper "Limited Cross-Variant Immunity after Infection with the SARS-CoV-2 Omicron Variant Without Vaccination" was published in the journal Nature on May 18, 2022.
Other authors are Abdullah Syed, Camille Simoneau, Alison Ciling, Mir Khalid, Bharath Sreekumar, Pei-Yi Chen, Renuka Kumar, Mauricio Montano, Ronne Gascon, Frank Soveg, Ashley George, and Warner Greene of Gladstone; Noah Brazer, Prachi Saldhi, Miguel Garcia-Knight, Alicia Sotomayor-Gonzalez, Venice Servillita, Amelia Gliwa, Jenny Nguyen, Xiaohui Fang, Mazharul Maishan, Michael Matthay, and Raul Andino of UCSF; and Ines Silva, Bilal Milbes, Noah Kojima, Victoria Hess, Maria Shacreaw, Lauren Lopez, Matthew Brobeck, Fred Turner, and Lee Spraggon of Curative, Inc.
The work was supported by the National Institutes of Health (grants F31 AI164671-01, U54HL147127 and R21AI59666), the Natural Sciences and Engineering Research Council of Canada (PDF-533021-2019), the Roddenberry Foundation, Pamela and Edward Taft, the Howard Hughes Medical Institute, the Van Auken Private Foundation, David Henke, Emergent Ventures at the Mercatus Center (Fast Grants #2164 and #2208), George Mason University, the Innovative Genomics Institute, the US Centers for Disease Control and Prevention (75D30121C10991), Abbott Laboratories, and the Sandler Program for Breakthrough Biomedical Research at UCSF.
About Gladstone Institutes
To ensure our work does the greatest good, Gladstone Institutes focuses on conditions with profound medical, economic, and social impact—unsolved diseases. Gladstone is an independent, nonprofit life science research organization that uses visionary science and technology to overcome disease. It has an academic affiliation with the University of California, San Francisco.
---
DOI
10.1038/s41586-022-04865-0
Article Title
Limited cross-variant immunity from SARS-CoV-2 Omicron without vaccination
Article Publication Date
18-May-2022
grants
covid-19
disease control
vaccine
antibodies
spread
canada