China's COVID crisis and the dilemma facing its leaders, by experts who have monitored it since the Wuhan outbreak
What can China do to resolve a crisis that threatens not only the health and security of its people and economy, but the future of Chinese Communist Party…
More than two years after a deadly strain of coronavirus was first identified in the central city of Wuhan, China remains locked in a COVID crisis. Around 400 million people are currently thought to be living under some form of lockdown across the country. One of China's largest cities, Shanghai, has been paralysed for the past month, with many of its residents hemmed in by hastily erected metal fences. The capital, Beijing, is now striving to avoid a similar fate.
The extraordinary story of China's ongoing, and increasingly desperate, struggle against COVID-19 combines hubris at its own early public health successes with a failure to sufficiently vaccinate its elderly people, and is fuelled by rising anti-Western sentiment over the last five years. The result is that China now faces a dilemma: either the high numbers of deaths and overwhelmed health services that would result from a rampant virus, or the rapidly mounting social and economic costs of prolonged lockdowns and stay-at-home orders nationwide.
But resolving China's COVID dilemma and finding a route out of the pandemic is complicated by the difficulties of challenging a "zero-COVID" strategy so closely associated with China's top leader, Xi Jinping. Xi is due to be re-appointed for a controversial third term as General Secretary of the Chinese Communist Party at its five-yearly Congress in the autumn. He will not want a rampant virus and high death rates to tarnish his reputation and undermine his, and the Party's, claims that they have handled the pandemic better than other countries.
How did China get to this point? And what can it do to resolve a crisis that threatens not just the health and security of its people, but of the world's largest economy – and those of the many countries that rely on its vast supply chains. At the University of Glasgow's Scottish Centre for China Research, we have been tracking the rollercoaster evolution of the Chinese government's COVID strategy, and the impacts of its containment measures, since news of the virus first reached us in early 2020. Combining on-the-ground reports from researchers with reviews of policy documents and social media outpourings, this is our analysis of China's COVID crisis – present, past and future.
Groundhog day
"Every day I wake up to find it is the first day of the 14-day cycle." This is the title of a Wechat blogpost (now deleted) by Wei Zhou, a well-known reporter, columnist and long-term resident of Shanghai. The city he shares with more than 26 million people has been under a strict COVID lockdown for more than a month now. Wei Zhou's title refers to the regulation that states a residential compound's 14-day lockdown period must reset to zero every time someone new tests positive. As a result, residents find themselves in a world of Kafka-esque absurdity, potentially subject to the ire of their neighbours if they test positive, unsure about what happens next.
But just as Shanghai residents may now regard every day as Groundhog Day, the Communist Party leadership might also be wondering how China can escape this pandemic – and the dilemma it has created. More than two years after the first COVID lockdown in Wuhan, China is again struggling to contain the spread of the latest variant, omicron.
In a desperate attempt to avoid the socioeconomic chaos and political damage seen in Shanghai, China's capital Beijing began eight rounds of mass testing in early May following an outbreak of cases. It has re-opened a mass isolation centre, forbidden dining in all restaurants, and closed kindergartens, schools and colleges until at least May 11. The situation is fast-changing: all 6.6 million residents of Chaoyang and Haidian districts have just been told to follow stay-at-home orders, three metro lines have been suspended and six others partially closed.
Meanwhile in Shanghai, whose streets remain hauntingly empty despite falling infection rates, the future is unclear. Since cases began to appear in early March, residents have experienced a series of measures that demonstrate the authorities' still-evolving approach to dealing with outbreaks. After first sealing off Shanghai, cutting transport links in and out, they rolled out mass testing across the entire population, dividing the city into two halves and preventing movement in between. They then introduced three-zone prevention and control measures that divided the city into "sealed control zones" subject to stay-at-home orders, "managed control zones" allowing people limited local mobility, and "precautionary zones" with (supposedly) fewer restrictions.
---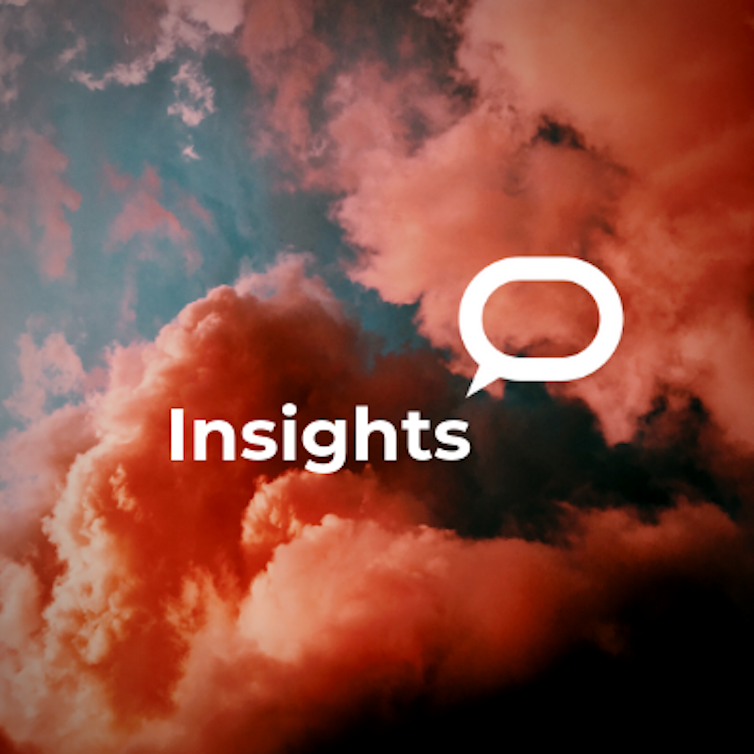 This story is part of Conversation Insights
The Insights team generates long-form journalism and is working with academics from different backgrounds who have been engaged in projects to tackle societal and scientific challenges.
---
In theory, this approach would avoid a city-wide lockdown through highly localised measures. In practice, it has done the opposite because the rules have been implemented so strictly. Despite infection rates falling steadily since mid-April, even residents in precautionary zones still need a permit to leave their immediate area and go on to the streets. Private cars require a permit to move around the city. University students in Shanghai have been notified their classes will continue online until at least the end of June.
At the same time as doubling down on their efforts to contain omicron, the Chinese authorities have done their best to downplay them. Local governments sometimes employ euphemistic terms while asserting they are not deploying city-wide lockdowns. The three-zone policy is an example, but while it creates confusion for residents – such that Tencent and other online companies now provide real-time maps of restrictions in different neighbourhoods and cities – it also offers some hope of a route to fewer restrictions. In so doing, it may switch residents' attention from criticising the government to caring about case numbers in their neighbourhoods.
And while Shanghai's lockdown has made the news internationally, it is far from the only place to be experiencing severe restrictions. Reliable national figures on the extent of travel restrictions and stay-at-home orders are difficult to acquire, but it has been estimated that between 45 and 87 of China's cities, from the north-east to the south-west, may now have some form of stay-at-home order in place. Even before Beijing and Zhengzhou, capital of Henan province, went into lockdown on May 4, estimates suggested as many as 375 million people were affected.
The countryside is being hit too, even in less densely populated rural areas. Farmers in some parts of the north-east require "spring sowing certificates" to be able to work their fields. At least one farmer has been detained for breaking COVID restrictions while simply working alone in his field.
Rising social and economic costs
For some Chinese citizens, the social costs of the authorities' stringent measures have been extremely serious – and in some cases, fatal. With stay-at-home orders heavy-handedly enforced by officials under pressure to prevent the virus spreading, we have seen numerous reports on social media of delivery drivers being confined in residential compounds, shoppers returning home to find they are unable to get back into their apartments, and children as young as two being separated from their parents and forced to quarantine in isolation centres. With highways and service areas around Shanghai closed at short notice, many drivers have been trapped inside their trucks, including one who spent two weeks on the road between Chongqing and Shanghai – a drive that should have taken two days.
---
Read more: COVID: China is developing its own mRNA vaccine – and it's showing early promise
---
In some parts of Shanghai, residents have suffered food shortages. Others have been unable to seek hospital treatment because they cannot get the permits they now need for treatment of even chronic and terminal illnesses. A 98-year-old woman died while waiting for a COVID test result before she could get medical treatment for chronic renal failure, and an elderly man died because he could not get his regular dialysis treatment. A retired infectious disease expert, Dr Miu Xiaohui, estimated in a subsequently-censored blogpost that the excess mortality from diabetes alone during Shanghai's one-month lockdown had been 2,141 people.
Suicides, mental health issues and other social problems have been reported on Chinese social media. In Shanghai, a female journalist apparently fell from a building on May 5 after her anti-depressants ran out and a district health official reportedly took his own life while at work on April 13 due to the stress of his COVID enforcement duties. Meanwhile, across China's locked-down cities, we have seen reports that domestic violence is on the rise. The charity Orange Umbrella, which campaigns against gender violence, published three posts on May 5 under the heading: "A Guide for Seeking Help in Lockdown".
And then there are the economic costs. In Shanghai, suspended manufacturing activities can only restart if businesses commit to "closed loop management" – a system used during the recent Winter Olympics in Beijing that creates a self-contained environment so the virus cannot be brought in. Employees are required to remain on site at all times – difficult for employers with no dormitory facilities. Production problems, compounded by difficulties transporting goods due to travel restrictions, are currently disrupting supply chains in the Shanghai area, with knock-on effects for global supply chains.
Within China, consumer demand is down, negatively affecting financial markets, and China's currency, the Renminbi, has been weakened. The International Monetary Fund has revised down its economic growth forecast for China in 2022 from 5.5% last October to 4.4% in April, with some investment banks even less optimistic.
There are more than 70,000 foreign-invested companies in Shanghai alone. According to a survey by the EU Chamber of Commerce in China, 65% of responding EU companies' logistics and warehousing and 53% of their supply chains are being "significantly" disrupted by China's zero-COVID strategy. It reports: "Supply chains have taken a pounding … 23% of respondents are now considering shifting current or planned investments out of China to other markets – more than double the number that were considering doing so at the beginning of 2022, and the highest proportion in a decade."
Frustration, criticism and censorship
As the social and economic costs rise, the Chinese authorities are encountering more dissatisfaction and online criticism than at any time in the pandemic. In Shanghai in particular, some residents have reached the end of their tether, leading to disputes with local officials in the streets, and refusals to take tests or go into centralised isolation facilities. A blog entitled "Shanghainese endurance has reached the extreme point", published by the anonymous Ordinary Shanghainese, received more than 20 million hits.
While the government stubbornly maintains its dynamic zero-COVID strategy, overzealous implementation by local officials has sparked outrage and a sense that the anti-COVID policies are more damaging than the virus itself. A fierce argument broke out in Shanghai, for example, when local officials tried to seal residents' front doors to keep them in their apartments, attracting widespread attention. Confined to their homes, Chinese citizens can still share their experiences and frustrations online using the social media platforms WeChat, Tik-tok and the microblogging site Sina Weibo. Despite government efforts to censor this content, our researchers pick up some of what is being said before it is removed, while some also reaches international audiences via Twitter in particular.
These netizens' posts and videos show citizens coming together to bulk-buy food and basic necessities, as well as satirising the authorities and exposing problems. A video of an official brutally killing a pet dog inspired outrage across Chinese social media before being censored. A video called Voices of April, a compilation of Shanghai citizens' pleas for help and cries of distress, also went viral, as have rap songs mocking the government's policies and slogans. Other users have collated online data about deaths – so far they claim at least 197 – linked to the Shanghai containment measures rather than the virus itself, using blockchain so their statistics cannot be deleted.
Residents' online reports and opinions are mixed with those of medical researchers, local officials and COVID volunteers. These personal, family stories demystify and sometimes defy the official picture of omicron, which continues to dominate state-affiliated television, radio and social media accounts. China's generational digital divide means older people who are dependent on traditional media for their information may typically be much less critical of the situation.
Despite some attempts to question how the pandemic is currently being handled, the Chinese government's policy remains "dynamic zero" or "static management" – enforcing localised lockdowns throughout the country. But why? First, an uncontrolled spread of COVID coupled with its low vaccination rates among older people could lead to overwhelmed hospitals and high fatality rates, as was seen recently in Hong Kong.
But there is also a political dimension to the dilemma facing China's authorities. President Xi has personally advocated the zero-tolerance approach and is closely associated with it. He is reported to have told the World Health Organization's Director-General, Dr Tedros Adhanom Ghebreyesus, that he was "personally commanding" the response. He restated his commitment to the policy this year and, during the Winter Olympics in February, quoted an international athlete saying that China deserved a "gold medal" for its COVID control.
---
Read more: Silenced in China: the COVID 'truth-tellers' and political dissent
---
Should the virus spread out of control, the damage to Xi could be highly significant in this politically important year. The 20th Communist Party Congress will take place sometime in the autumn, and a devastating spread of the virus could jeopardise Xi's chances of reappointment. This means there is even greater pressure on local officials to prevent and contain outbreaks, and the result is the excesses that have been seen. Local officials have sometimes deployed mass testing and stay-at-home orders even when there have been only a handful of cases – for example, in Baotou after two cases, in Baoding after four cases, and in Shaoyang in Hunan province after just one case. Elsewhere, the city government of Qian'an in Hebei province has demanded that its residents should hand over the keys to their homes to prevent them from leaving.
How did China get here?
When the opthalmologist Li Wenliang warned colleagues in his WeChat group of a dangerous new virus spreading in Wuhan in late December 2019, he was silenced and reprimanded for spreading rumours. The local government covered up and played down the seriousness of the situation. Yet three weeks later, the Chinese authorities were forced to publicly acknowledge "human-to-human" COVID-19 transmission, and announce the sudden lockdown of this entire city.
When Li died of COVID in early February 2020, public outrage appeared briefly to be threatening the Communist Party's authority and legitimacy. Yet the Party managed to turn this situation around. It deployed its substantial powers to censor online criticism and generate positive (often nationalist) media narratives, calling for the Chinese nation to support its heroic doctors and locked down citizens in Wuhan.
Many of the personal tragedies in Wuhan during January and February 2020 were widely shared on social media: the teenager with cerebral palsy who died after his carers were taken away to an isolation centre; the migrants without work and income; people dragged from their homes after testing positive. But the Party's internet and traditional media censors and controls gradually established a more positive narrative while removing these stories and accounts of overwhelmed hospitals, morgues and crematoriums.
At the same time, the authorities mobilised all their resources to create and adapt containment measures, building two enormous (temporary) cabin hospitals and ensuring supplies of food, medicine and doctors into Wuhan. Travel restrictions and strictly policed stay-at-home orders, mass testing and "centralised isolation" of close contacts – though painful for some citizens – appeared to be vindicated when infections fell to zero and the number of reported deaths remained static at fewer than 5,000.
---
Read more: Why politicians should be wary of publicly pursuing the Wuhan lab-leak investigation
---
State-controlled media began to boast that this demonstrated the superiority of China's political system as compared with western democracies. They reported the high numbers of COVID deaths in the US and Europe, building on the Party's call in 2012 for greater national confidence, and ratcheting up nationalist and anti-western rhetoric that had been fuelled by a trade war with the US during the Trump administration.
After Wuhan was reopened in early April 2020, just as COVID cases were soaring around the world, the Chinese authorities moved to hone the approach they had developed. They shifted from whole-city lockdowns to a more targeted approach that restricted movement only in residential areas where cases emerged. In late-summer 2020, this "dynamic zero" approach successfully contained isolated outbreaks in Hebei and Beijing, then elsewhere during 2021. The Party-led "war against COVID" had seemingly turned the situation around.
China's key mistakes
It now looks, however, as though hubris over the successful containment of COVID in 2020 and 2021 led the Chinese leadership to underestimate the importance of vaccinating the most vulnerable of its population. Furthermore, nationalist rhetoric around the pandemic has led it to rely solely on Chinese-produced vaccines.
As the world raced to develop COVID vaccines in 2020, the Chinese authorities pumped resources into their own vaccine development. But Chinese vaccines, which use long-established techniques, have proved less effective than new mRNA vaccines available internationally: Hong Kong scientists have recommended a fourth shot of Sinovac's CoronaVac vaccine to ensure full protection. Despite this, the Chinese authorities still have not imported vaccines, instead investing in developing mRNA vaccines – yet to be approved – at home.
Compounding the problems of this nationalist vaccine strategy, the authorities sought first to vaccinate healthcare workers and other frontline workers, rather than older cohorts of the population. This made sense in 2020, when infection rates nationwide were low, but as vaccinations were rolled out nationwide, we saw an insufficient push to reach the elderly. So while overall levels of vaccination seem high at around 86%, older people are still much less likely to be adequately vaccinated.
In April 2022, China's National Health Commission reported that 44% of people aged 60–69, 52% of people aged 70–79, and 81% of people aged over 80 had not had a third (booster) dose. This means some 92 million people in China over the age of 60 are at risk of serious illness and death. In Hong Kong, which had a similar pattern (58%, 69% and 83% in the same three age groups) but used the better-performing BioNTech vaccine as well as CoronaVac, an outbreak of the omicron variant from mid-February to April 2022 led to the world's highest-recorded death rates.
The reason for the low vaccination rates among older Chinese people is not well understood. However, it seems to be a combination of China's policy of not prioritising older groups, a lack of trust in the vaccine and fears about adverse health effects of the vaccines on the elderly. More recently, the available medical resources have been concentrated on mass testing, perhaps at the expense of vaccinating people.
Today, the Chinese government still reports relatively low rates of COVID infections and deaths compared with many other countries around the world. Indeed, until recently, its reported deaths had barely increased since the original Wuhan outbreak was brought under control. However, official deaths in the Shanghai outbreak are creeping up: by May 7, 535 deaths caused by COVID had been declared, taking the total in China since the start of the pandemic to 5,166. But a recent BBC report questioned the reliability of these numbers, suggesting that many COVID-related deaths were going unrecorded.
Because Xi and the rest of the Communist Party leadership have made clear their priority is to minimise COVID deaths, and since they have used their low death figures to tout the superiority of their political system, officials nationwide are under pressure to keep deaths low and may be encouraged to under-count or under-report them. But herein lies another dilemma: if the Shanghai numbers are so low, this leaves the authorities open to criticism that its anti-COVID policies are excessive, with as many people at risk from the consequences of containment than from the virus itself.
Another challenge to China shifting its COVID policy may, in fact, be its success in communicating how deadly the virus is. In early March 2022, when some university students tested positive in Jilin Province, fellow students on the same dormitory floor were distraught – horrified they might die from COVID. Another citizen was reportedly relieved to have been diagnosed with lung cancer rather than COVID. And in Shanghai last month, some residents refused to have any contact with their neighbours who had returned from a cabin isolation centre, even after they had tested negative for the virus.
Policy shift ruled out
Even if COVID is contained in Shanghai, Beijing and other cities, China's citizens face the continued prospect of restrictions being imposed at any moment. There is no indication that the Communist Party leadership intends to modify its approach, despite several high-profile medical professionals recently signalling that an exit strategy is needed.
On May 5, Chinese state media reported a speech by President Xi in which he not only reiterated the leadership's commitment to the zero-COVID policy, but also signalled that dissenting voices had been noticed but would not be heeded. A carefully choreographed shift in policy now seems to have been ruled out at least until the end of this year.
---
Read more: China: don't mistake Xi Jinping's crackdowns for a second Cultural Revolution
---
The leadership knows that any relaxation of the zero-COVID approach is likely to result in escalating deaths across the country, particularly given the pattern of vaccinations. Its policies – reliance on vaccines developed in China, failure to ensure that more vulnerable older people were fully vaccinated – therefore look like crucial errors, and ones for which the country is now paying a high price, both socially and economically. These errors have been ruthlessly exposed by the more transmissible omicron variant.
Given the Communist Party's longstanding reliance on economic growth for support, it now faces an enormous challenge ahead of the autumn Party Congress, which some think will set Xi up as leader for life. While the authorities can censor criticism and information on the economic and social costs of its strategies, the threat of major outbreaks across China's largest cities mean the risks remain high for Xi and his party. It will be a long six months until the Party Congress.
---

For you: more from our Insights series:
To hear about new Insights articles, join the hundreds of thousands of people who value The Conversation's evidence-based news. Subscribe to our newsletter.
Jane Duckett receives funding from the United Kingdom's Medical Research Council and the National Institute for Health Research.
Meixuan Chen receives funding from the United Kingdom's Medical Research Council and the National Institute for Health Research.
William Wang receives funding from the United Kingdom's Medical Research Council and the National Institute for Health Research.
blockchain
pandemic
coronavirus
covid-19
gold
#CannesLions2022: Pharma and health marketers lose spotlight at creativity ad fest, but does it matter?
Pharma advertising has long been considered second-tier when compared to the rest of the advertising industry. And there are some legitimate reasons why….
Pharma advertising has long been considered second-tier when compared to the rest of the advertising industry. And there are some legitimate reasons why. Nike sneakers and Coca-Cola soda ads will likely always be more entertaining or exciting than regulated campaigns for diabetes and heart disease.
Still, the Cannes Lions advertising festival of creativity was pharma and healthcare advertising's annual chance to shine. For the past eight years, pharma agencies and clients stood side by side with consumer companies and agency hotshots on the biggest advertising award stage in the world at the Palais in Cannes, France.
However, something changed this year. While the awards for pharma and health and wellness were handed out to widespread applause on the first night of the show, for much of the rest of the time, healthcare marketing was relegated to the back of the room and mostly off the main stages.
The pharma and health and wellness category award finalists, for instance, were tucked in the back corner of the basement of the main building. Even people who wanted to see the work complained that they had to search for them. Only three Cannes Lions official sessions this year covered health or pharma advertising topics and were mostly general topics about creativity, diversity or empathy.
There were no pharma and health case study dissections or deep dives into the unique challenges in health and pharma advertising — and, maybe more importantly for the industry, there were no pharma executives on the Cannes stages as they have been in the past. Patricia Corsi was the lone pharma-connected executive; she is the chief marketing officer of Bayer Consumer Health and served as both a speaker and health and wellness jury president.
Patricia Corsi speaks on a judge's panel (Clara Bui/Endpoints News)
Click on the image to see the full-sized version
Even among this year's health and wellness award winners, no gold prizes went to pharma companies. Unexpected winners like Heineken and Harley Davidson did, however, take home the gold for their respective vaccination and "Tough Turban" campaigns.
There are two schools of thought about the disappearance of Cannes Lions Health as an official programmed track. On one hand, it signifies the parity of the industry with big consumer brands, but on the other hand, it also meant fewer conversations, less networking opportunities and an overall dimming of the industries' presences at Cannes Lions.
Rich Levy
"I would be lying if I didn't say that I was disappointed so far," said Rich Levy, chief creative officer of Klick Health on the first day of the show. "When you're talking about a multibillion dollar industry in the US, I thought that 31 short list for pharma was remarkably small … I don't think it's an accurate view of the work that the industry is doing."
Pharma and health and wellness entries both were way down this year. Total pharma entries dropped to 298, down from 509 last year with 11 total Lion awards given out. In health and wellness, there were 1,213 entries, down from 1,300 last year. There were Grand Prix awards given in both categories, but this was the first year it was required — in the past, judges could pass over a category for the top award if they thought it didn't rise to the level of Grand Prix.
For the second year in a row, the Grand Prix in the pharma category went to a non-pharma company. Dell Technologies and Intel snagged the top prize for their voice app for people with motor neuron disease. The entry — created by VMLY&R New York and called "I Will Always Be Me" — helps people with MND bank a digital copy of their voice by reading a story book.
In the health and wellness category, Maxx Flash's mosquito repellent campaign "The Killer Pack" took the top prize. The repellent is designed to address India's mosquito problem, with a biodegradable packaging that kills mosquitoes outside while a nontoxic coil fights them inside.
Other health creatives and executives agreed with Levy's award assessment, but also expressed concern about the limited health content. The health and pharma panels and award deep dives that were presented got solid reviews, but there were scant few in the official program, along with a handful of unofficial ones outside the main venues.
Several health agency networks set up off-site slates of healthcare and pharma programming — WPP Health and IPG Health both offered multiple panels and discussions at their own sites. CMI Media Group hosted a panel at the Pandora Beach pavilion on audio branding, while other agency creatives like Levy and Bernardo Romero, along with Ogilvy Health's Adam Hessel and both panels of judges for pharma and health and wellness, attended sessions and networked with others in the health community.
Still, there just weren't as many health and pharma people on the ground as there typically have been in the past as agencies cut back rosters of attendees and didn't invite as many clients. That's likely in part due to the Covid-19 pandemic recovery year of Cannes Lions this year as well as budget considerations in general.
Dana Maiman
Dana Maiman, CEO of IPG Health and a long-time Cannes Lions attendee said, "I'm hoping the changes honestly are just temporary. Because I remember when I first started coming here — I think this may be my 10th one or so — but back then it was consolidated. It was really liberating when it was focused and broken out, even though clearly there's a lot of crossovers and all of that. But I think there is something very special about celebrating the creativity in our world because we can all agree it is more challenging."
Hessel, chief creative officer at Ogilvy Health, said one reason for fewer entries was heavier curation down to just a few this year, but added that no matter the numbers, Cannes and other marketing award shows still are important for the industry.
"Just celebrating great work in any category is what the industry really needs and also maybe to pull back a bit — everybody's looking for that one crown jewel, but there's so much great work out there that should be celebrated," he said, adding, "When clients see great work, they want that too, so that's the bar."
Corsi, meanwhile, said she wants to see more creativity from pharma marketers. She finds that creatives in the pharma industry are often trained to be more conservative, because if you cross the line, you face regulators — but she would like that to change.
"We really believe that there is a great opportunity for us to raise the bar in this category," she said. "Work in health and wellness consistently across the years has not been the most inspiring."
That doesn't necessarily mean the work should be more complicated. According to Corsi, sometimes the simplest idea is the best. What she wants to see, though, is more outside-the-box thinking.
A handful of execs, including Corsi, noted that the Covid-19 pandemic has served as a wake-up call for pharma companies discovering what their role should be with patients. Pharma advertising is becoming more of a conversation as opposed to a one-off encounter, Corsi said. Even companies like Walgreens — which facilitated the vaccination of more than 30 million Americans — are taking a new approach to advertising.
Mel Routhier
"The pandemic, there's no going back. You can't unhear the bell, right? The bell's been rung," said Mel Routhier, chief creative officer of the WPP Walgreens team. "It's a good thing for us to take stock and say we can have more purpose as a brand."
One thing that hasn't changed this year? The level of passion that pharma creatives are bringing to the conference.
Gena Pemberton
"What I'm taking away now, that I guess maybe I didn't really expect, is how much passion people have in the work that they're doing," said first-time attendee Gena Pemberton, Omnicom Health Group's diversity, equity and inclusion director. "[It's] really impactful to be able to talk with people in different areas, understand a little bit more about the work they've done, and just seeing how excited everybody is to be together again."
In the end, the questions remain. Does Cannes Lions need a separate pharma and health track? Or vice versa, does pharma and healthcare advertising need that spotlight at Cannes? The debate won't be easily settled.
Franklin Williams, director of experience design at Area 23 and a pharma judge, said, "It doesn't really matter who's doing the work as long as the targets are being hit. So I think that's what you're starting to see almost as a trend and a theme. It doesn't have to be, we did pharma because we're pharma. We did pharma because we wanted to do good."
The danger, of course, is that without broader inclusion, specific content and more awards, pharma may lose interest in Cannes.
"It becomes a self-fulfilling prophecy. And what I mean by that is fewer winners every year mean fewer entries the following year. And fewer entries mean fewer winners," Levy said.
recovery
pandemic
covid-19
gold
india
france
Stock Market Today: Dow Jones, S&P 500 Edge Higher; Trip.com Stock Surges From China Covid Easing
Markets opened in the green today as they rebound from Monday's losses.
The post Stock Market Today: Dow Jones, S&P 500 Edge Higher; Trip.com Stock…
Stock Market Today Mid-Morning Updates
On Tuesday, the Dow Jones Industrial Average is up by 270 points as it followed modest losses on Wall Street. Investors are still weighing the risks of red-hot inflation as rates continue to rise. Aside from the U.S., European Central Bank Leader Christine Lagarde downplayed recession concerns in the eurozone, already being destabilized by Russia's war on Ukraine. She also says that her team is ready to raise rates at a faster pace if needed, in order to combat inflation.
Shares of Morgan Stanley (NYSE: MS), Bank of America (NYSE: BAC), Wells Fargo (NYSE: WFC), and Goldman Sachs (NYSE: GS) raised their dividends after passing their annual stress tests. For instance, Goldman Sachs is boosting its dividend payout by 25% to $2.50 per share. On the other hand, shares of Las Vegas Sands (NYSE: LVS) and Wynn Resorts (NASDAQ: WYNN) are up today after China announced that it will be easing Covid-19 quarantine rules for international arrivals.
Among the Dow Jones leaders, shares of Apple (NASDAQ: AAPL) are up by 0.13% today while Microsoft (NASDAQ: MSFT) is down by 0.79%. Meanwhile, Disney (NYSE: DIS) and Nike (NYSE: NKE) are trading mixed on Tuesday. Among the Dow financial leaders, Visa (NYSE: V) is up by 0.17% while JPMorgan Chase (NYSE: JPM) is also up by 1.67%
Shares of EV leader Tesla (NASDAQ: TSLA) are up by 0.83% on Tuesday. Rival EV companies like Rivian (NASDAQ: RIVN) are down by 0.17%. Lucid Group (NASDAQ: LCID) is down by 1.09% today as well. However, Chinese EV leaders like Nio (NYSE: NIO) and Xpeng Motors (NYSE: XPEV) are trading mixed today. 
Dow Jones Today: U.S. Treasury Yields Inches Higher; House Price Increases Slows Down In April 
Following the stock market opening on Tuesday, the S&P 500, Dow, and Nasdaq are trading higher at 0.68%, 0.89%, and 0.31% respectively. Among exchange-traded funds, the Nasdaq 100 tracker Invesco QQQ Trust (NASDAQ: QQQ) is up by 0.28% while the SPDR S&P 500 ETF (NYSEARCA: SPY) is also up by 0.67%. 
The benchmark 10-year U.S. Treasury yield currently hovers around 3.22% as the market continues to push against a bear market. Oil prices rallied for the third day today as major producers like Saudi Arabia looked unlikely to be able to boost output significantly. This comes as the West agreed to explore ways to cap the price of Russian oil. Brent crude, for instance, currently trades at around $116 per barrel.
Home prices increased slower than before in April and could be a potential sign of a cooling in prices. Diving in, prices rose by 20.4% nationally in April compared with a year earlier. This is according to the S&P CoreLogic Case-Shiller Index. For comparison, home prices increased by 20.6% year-over-year in March. Cities like Tampa, Miami, and Phoenix continue to lead the pack with the strongest price gains. Tampa home prices, for instance, are up by a whopping 35.8% year-over-year.
[Read More] Top Stock Market News For Today June 28, 2022 
Trip.com Stock Gains Following Better-Than-Expected Quarterly Performance On Travel Rebound; China Covid Easing
Trip.com Group (NASDAQ: TCOM) seems to be among the top gainers in the stock market now. Evidently, TCOM stock is now up by over 14% at the opening bell today. Overall, this likely stems from the company's latest financial update. Getting straight into it, Trip.com reported a quarterly loss per share of $0.01. Furthermore, the company's total quarterly revenue is $649 million. For reference, consensus figures on Wall Street are a loss per share of $0.08 on revenue of $575.04 million. With these commendable results, investors looking to bet on the return of travel would be considering TCOM stock.
According to Trip.com, the company has recovering travel demand in global markets to thank for its latest quarterly performance. In particular, Trip.com highlights a bump in activity from consumers across its Europe and Asia Pacific user bases. This, the company believes, is a result of easing travel restrictions amidst countries in these regions. Moreover, Trip.com also notes that staycation-related travel in China is another notable contributor to growth for the quarter. Accordingly, its local hotel bookings are now up by 20% year-over-year.
On the whole, travel firms like Trip.com continue to thrive as consumers book their vacations. For its latest quarter, the company's air-ticket bookings on global platforms are now up by a whopping 270% year-over-year. As mentioned earlier, this is mainly led by a rebound in demand from its European and Asian Pacific operations. Looking forward, CEO Jane sun notes that Trip.com will "remain adaptive to embrace the changing environment and be flexible with our strategies to swiftly seize growth opportunities." With all this in mind, I could understand if TCOM stock is turning some heads in the stock market today.
[Read More] Best Oil Stocks To Buy Right Now? 5 For Your Late June 2022 Watchlist 
Occidental Petroleum On The Rise Following Latest Berkshire Hathaway Stake Increase
Meanwhile, the likes of Occidental Petroleum (NYSE: OXY) seem to be gaining attention in the stock market now. For the most part, this is likely a result of the latest regulatory filing from Warren Buffett's Berkshire Hathaway (NYSE: BRK.A). Namely, Berkshire disclosed a purchase of an additional 794,000 shares of Occidental. This adds up to a $44 million transaction, bringing its total stake to about 16.4%. In total, Berkshire currently holds about 153.5 million shares of OXY stock, worth $9 billion.
All in all, Buffett's focus on Occidental would likely draw attention to the energy firm's shares. This is apparent as OXY stock is currently gaining by over 6% in the stock market now. According to Berkshire's filings since March, the company's average purchase price per share of OXY stock is $53. Following this investment, Berkshire would be bolstering its position as Occidental's largest stakeholder. In second place on this front is investment firm Vanguard with an almost 11% stake. As a result of all this, it would not surprise me to see OXY stock making the rounds in the stock market now.
If you enjoyed this article and you're interested in learning how to trade so you can have the best chance to profit consistently then you need to checkout this YouTube channel. CLICK HERE RIGHT NOW!!
The post Stock Market Today: Dow Jones, S&P 500 Edge Higher; Trip.com Stock Surges From China Covid Easing appeared first on Stock Market News, Quotes, Charts and Financial Information | StockMarket.com.
recession
covid-19
dow jones
sp 500
nasdaq
stocks
etf
quarantine
recession
oil
european
europe
russia
ukraine
china
Soaring Inflation And Crashing Rates Are Sparking Trucking's "Great Purge"
Soaring Inflation And Crashing Rates Are Sparking Trucking's "Great Purge"
By Craig Fuller, CEO at FreightWaves
The last trucking market…
Soaring Inflation And Crashing Rates Are Sparking Trucking's "Great Purge"
By Craig Fuller, CEO at FreightWaves
The last trucking market crash was in 2019. The current market could end up worse for small truckload fleets.
The freight market crash in 2019 was caused by two factors – a freight slowdown due to tariffs on Chinese imports and a surge of new fleets flooding the market, even as rates continued to fall. 
Until 2019, we had never seen that many new fleets enter the market, especially during a market downturn. During 2019 an average of 7,200 fleets entered the market per month compared to an average of 5,200 fleets per month during 2008-18. 
The 2019 drop in freight volumes wasn't significant. At their deepest trough, tender volumes registered a 4.6% drop in year-over-year load requests, and that lasted for just a few short months (May-July).
Trucking is a commodity and anyone that has been around commodity markets understands that it doesn't necessarily take a dramatic move on one side of the market to change the balance of supply/demand and cause significant price swings. 
In 2019, the trucking market already had too much capacity relative to demand. The year-over-year decline was only in the mid-single digits. But, it was enough to push rates below carriers' operating costs.
Removing the cost of diesel from the spot rate, here is what the market looked like in 2019 (van per mile): 
Low: $1.51

Average: $1.59

High $1.75
We are nearing 2019's rock-bottom, inflation-adjusted spot rates
Trucking companies have much higher operating costs now than they did in 2019, even when removing fuel from the number. Every fleet's operating cost will be different, but using data from TCA, ACT, and FreightWaves' own analysis, we can draw some conclusions about the cost increases that a fleet would experience in 2022 compared to 2019. 
Assuming a fleet averages 6,500 miles per truck per month and purchased a four-year-old used truck in 2019 at $50,000, plus sales tax, financed for five years at 5% interest, the monthly payment would cost around $0.15/mile. With used truck prices surging during the pandemic, a four-year-old used truck last fall would run $77,000. If the vehicle was financed with similar terms, the per mile cost would be around $0.23/mile.   
A driver employee with experience working for a top-paying fleet can expect to make around $0.62/mile. In 2019, the same driver would have made around $0.47/mile. 
Higher variable operating costs include insurance (+$.02/mile), maintenance (+$.06/mile), equipment (+$.08/mile) and driver wages (+$.15/mile).
All in, variable costs have increased at least $0.31/mile more for fleet operators in 2022 compared to 2019. These numbers are likely understated, as they don't include increases related to back-office operations and support staff, which can vary widely among fleets. 
Adjusting the 2019 numbers, the rates per mile total: 
$1.82 (low) 

$1.90 (average)

$2.16 (high)
The current spot rate (net fuel) is $1.95/mile. On a variable cost-adjusted basis, the trucking spot rates have matched 2019 since May 2022 – $2.16/mile, dropping $0.21/mile. It's likely to get worse. The month of May typically has among the highest rates we'll see all year, with July and August being some of the weakest months. 
It is conceivable that spot rates will drop below the inflation-adjusted 2019 low of $1.82 per mile in July, since there doesn't seem to be any near-term market catalysts to drive additional demand. 
U.S.- bound container volumes, which have been driving a substantial amount of the freight surge in the U.S. trucking market since 2020, are seeing a significant drop, as reported by Henry Byers, FreightWaves' senior global trade analyst.  
There are also the economic challenges that are apparent in the economy, including record-low consumer confidence, declining construction and industrial activity, surging inflation, and a Federal Reserve that is determined to slow the economy down to tame inflation, even if it means putting the economy into a recession. 
All of this means that the freight market will likely encounter additional headwinds and there are more reasons to believe that trucking spot rates have further to fall.
Capacity matters
Of course, trucking is a two-sided market. Demand is only one part of the equation; capacity also matters. 
Capacity is really just a function of how much dispatchable capacity is in the market. Like 2019, the trucking industry has seen a record number of new entrants enter the trucking market to take advantage of what were strong market conditions and record high spot rates created because of government stimulus over the past two years. The number of new entrants into the trucking industry nearly doubled the 2019 monthly record average. Since 2020, the monthly average of new fleets entering trucking has increased to 13,370 per month, up from 7,200. In April, the number hit 23,479. 
This large number of new entrants means that the trucking industry has many companies that are brand new, have higher cost structures (because they joined when the freight market was peaking) and that have never experienced a downturn. 
This massive surge of dispatchable capacity was built for a market that had much more freight activity. If the economy contracts further, it could spell disaster for many of the most vulnerable operators.
The summer doldrums
Even if the economy doesn't contract, July and August are always slower than June. It is the time of the year when supply chains take a break and get ready for the retail surges that typically begin after Labor Day. 
The retail surge is a really important part of the freight calendar and often offers some of the highest spot rate opportunities. In the first half of the year construction, auto, beverages, and fresh produce drive the surges in trucking. 
In the second half of the year, surges are caused by retailers scrambling to get inventories placed for the holiday shopping season. That may not happen this year, with many retailers' inventories overstocked. Since their warehouses and distribution centers are full, they are reluctant to add additional inventory to their supply chain and will focus their efforts on liquidating what they currently have in stock.
Trucking spot rates will not increase significantly until the Great Purge is over
As long as the market has excess capacity, freight rates will remain depressed. It will take a substantial purge of capacity before spot market carriers can expect relief. 
FreightWaves editorial director Rachel Premack covered this topic last week in her article titled "the Great Purge."
The unfortunate reality of trucking is that the market is often "feast or famine" and with so many new mouths to feed, the famine this year could be much worse than was experienced in 2019. 
Tyler Durden
Tue, 06/28/2022 - 10:20
recession
pandemic
stimulus
federal reserve
tariffs
global trade
stimulus
commodity markets