Avenir Capital 2Q20 Commentary: Vail Resorts
Avenir Capital 2Q20 Commentary: Vail Resorts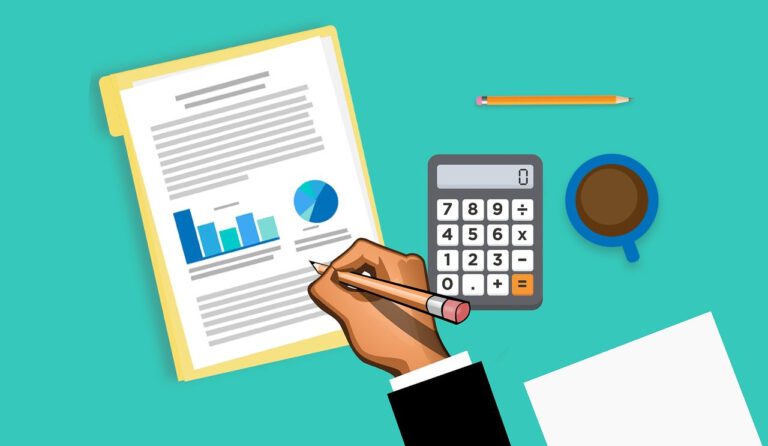 Avenir Capital commentary for the second quarter ended June 2020, discussing their positions in Vail Resorts, Sony and CBRE Group.
Q2 2020 hedge fund letters, conferences and more
Dear Partner:
The Avenir Global Fund (the "Fund") increased 4.7% for the June 2020 quarter bringing the past 1-year return to -11.6% (net)1. The MSCI ACWI index (AUD) returned 6.0% for the quarter and 4.1% for the past year. In local currency terms, the portfolio increased in value by 14.7% during the quarter but currency moves, which provided a useful buffer during the first quarter of the year, proved a headwind during the June quarter, reducing the return by 10.1%.
The second quarter of the year saw equity markets make similar spectacular moves to the first quarter, except in this case, in the opposite direction. While the March quarter saw the market fall into bear market territory in record time, with the MSCI ACWI (USD) ultimately falling by 22% during the quarter, the June quarter saw equity markets roar back up posting the biggest quarterly gain in 21 years. By 30th June, the MSCI ACWI (USD) had recovered much of the previous decline increasing 19% to end the quarter 7% below where it started the year2.
For our portfolio, the largest contributors during the quarter were Infineon, Wuliangye Yibin and Univar. Infineon announced better than expected results and its share price recovered strongly from the downturn, increasing 55% to end the quarter at €20.88. We introduced Wuliangye Yibin, a relatively new position, in our last letter. We acquired Wuliangye, a high quality and fast-growing Chinese consumer branded goods company, in February 2020, on share price weakness as the Covid-19 virus was still only impacting China. During the June quarter, Wuliangye announced very strong 2019 and 1Q20 operating performance, with net income up 30% and 19%, respectively, helping drive a 50% share price increase in the quarter. We highlighted Univar's mispricing in our last letter. That has been corrected to some degree with the share price increasing 57%, during the quarter, to $16.86 per share, up 163% from the mid-March low of $6.40. We think ongoing volatility in the current environment is to be expected and we take comfort in each of our investments being anchored by a firm view of underlying or intrinsic value.
The largest detractors to performance in the June quarter were TravelSky, Bluegreen Vacations and new position, CBRE Group, although none of them were material. These stocks are exposed to coronavirus related risks, making them somewhat volatile positions, being influenced by daily statistics relating to infection rates in different regions and headlines relating to the development of potential vaccines. We believe all have long-term intrinsic value well in advance of their current stock price. Despite a volatile quarter, TravelSky ended the quarter roughly where it began with currency moves costing us slightly. It was a similar situation at Bluegreen, and CBRE is a new position which we discuss in more detail in this letter.
Market Commentary
While the overall market performed strongly in the second quarter, it proved the adage that there is no such thing as a stock market, there is a market of stocks, and the performance of different stocks in the market varied widely. While the MSCI ACWI (USD) finished the June quarter up 19%, the technology heavy, U.S. based Nasdaq index increased by 31% during the quarter. Following a familiar pattern, growth stocks did much better than value-oriented stocks, with the S&P 500 Growth index increasing by 26% compared to the S&P 500 Value index increasing by only 12%3.
There are some logical reasons for many technology stocks to see their price increase. The nature of the health crises has given rise to the narrative that the transition to digital will only accelerate and those companies best positioned will do even better than previously expected. Furthermore, the response by global central banks to fight the economic effect of the health crises mean that real interest rates might be expected to be lower for longer. With interest rates lower, the discounted value of future cash earnings are higher, so growth stocks, many of which are yet to earn any positive cash flow, can increase in 'value' simply because of the mathematical outcome of discounting forecast potential cash earnings in the distant future at a lower rate.
Party like its 1999
On top of these, arguably, valid reasons for an increase in valuations, there is, of course, the less valid reason for an increase in the share price of many companies, being FOMO, or, the fear of missing out. One of the characteristics of the recent, and longest ever, bull market we had (until mid-February), has been the remarkable lack of wide spread excesses or sense of euphoria in the market. That has been changing, over the past three years, and seems to be accelerating in the Covid environment. One of the major global investment banks, only a few weeks ago, suggested that the market was feeling a bit like 1929. Then, not more than four weeks later, they revised that view to the market feeling more like 1999 (leading up to the dotcom crash). It is starting to feel more and more like 1999 as every month goes by.
The market capitalisation of Tesla, one of the great battleground stocks of current times4, has increased almost 4x so far in 20205 and increased by the entire market capitalisation of Ford Motor company in one day– 20th July, 20206. Tesla has never generated an annual profit and has roughly negative US$6 billion in retained earnings. Even Elon thought the Tesla share price was too high back in the beginning of May. The share price has more than doubled since then.
Tesla is up for inclusion in the S&P 500 index this year, having just reported four consecutive quarterly GAAP7 profits for the first time and, should it be added, based on today's share prices, it will slip between 12th placed Mastercard, which earned net income of US$8 billion in 2019, and 13th placed J.P. Morgan, which earned net income of US$36 billion in 2019
8.
Market Concentration
The broad indices are providing ever increasing concentration and valuation risk. While the music keeps playing and, in fact, appears to be getting louder, people will keep dancing. But that doesn't mean that the danger is not increasing. As of 10th January 2020, before the coronavirus was seriously troubling western markets, the top five companies made up 17.4% of the total market capitalisation of the S&P 500 index9. This level of market concentration was already equivalent to the market concentration just prior to the dotcom crash in 2000. Since then, the market fortunes of the mega five have improved further, so that they now make up 21.7% of the S&P 50010. Their market share has increased by 25% in the first six months of this year. While this is striking in itself, consider that the market share of these giants, as at 31st March, 2017, was 13%11. The market share of the big 5, of the major U.S. equity index, has increased by 67% in just over three years.
While this has caused us no end of consternation over the past 3 years, as we haven't owned them, it fills us with excitement for the next 5 years, because we don't own them. For the past 25 years, Bank of America has surveyed fund managers about how they are positioning portfolios. The latest survey found that nearly three-quarters of fund managers agreed that holding big U.S. tech stocks was the "most crowded" trade in the market, the survey's strongest ever consensus. Buying tech stocks is now the "longest 'long' of all-time".12 Many passive index investors (or investors in benchmark focused funds) do not fully realise how much their fortunes rest on the fortunes of these five companies.
There is no question that these are admirable companies with strong growth prospects, but they are not undiscovered, and they do not come without risks, including valuation. The big 5 have seen their market capitalisation increase by 44%, on average, over the past 12 months13 while their consensus expected earnings for fiscal 2021 have fallen, on average, by 8% over the same period.
These companies have done a remarkable job of lifting the index over the past five years, indeed, over the past ten years since the GFC, but it strikes us as optimistic to think they can do the same job over the next five years from their current lofty perch. For these companies to increase in value by 10% per annum for the next five years they would have to add an incremental US$4 trillion to their combined market capitalisation by 202514. This is the equivalent of adding the entire current market capitalisation of the next thirteen companies in the S&P 500 today. In other words, adding another Berkshire Hathaway, Visa, Johnson & Johnson, Wal-Mart, Proctor & Gamble, Mastercard, JP Morgan, United Health, Home Depot, Nvidia, Intel, Netflix and Verizon. Alternatively, you could add the bottom 288 companies in the S&P 500 to make up the same US$4 trillion. Not impossible, but also not a slam dunk. We prefer to look elsewhere for opportunities and, in doing so, provide valuable diversification for our investors, including ourselves.
Where are the opportunities today?
In terms of where those other opportunities are, the market is not offering wide spread bargains. The ongoing threat of Covid, to both personal and economic heath, still represents clear and present danger. Equity markets, particularly in the U.S., are still elevated, with signs of increasing investor exuberance, investor crowding and investor excess in parts of the market. The U.S. also offers political risk with the presidential election four months away. Presumptive Democratic presidential nominee, Joe Biden, is pulling ahead in the polls as President Trump's popularity takes a beating, arguably, due to his administration's handling of the Covid crises. While the outcome is far from certain, Biden presents potential risk to the equity market as he may well unwind President Trump's corporate tax cuts. By our estimate, this could cut S&P 500 earnings by ~12%15, reducing the 'e' under an already expensive 'p', increasing P/E multiples further.
At the same time, Covid infection rates and hospitalisations are soaring in the U.S. with the path out of the health crises very unclear. The U.S. is being rocked by civil unrest as the death of George Floyd proved to be the spark that ignited a renewed call for better treatment of and opportunities for black Americans and other minority groups with the "Black Lives Matter" movement gaining momentum. U.S. aircraft carriers are patrolling the South China Sea to push back on Chinese territorial claims, and Indian and Chinese troops are in repeated, and sometimes deadly, skirmishes on their border. There is a lot happening in the world that creates a lot of uncertainty.
On the positive side, many countries appear to have the virus, largely, under control although ongoing diligence is required, as we are seeing in Australia, where flare ups can take hold very quickly. Businesses are adapting and consumers are still showing a desire to spend. Certain markets, like China, offer large and growing domestic opportunities and a willingness to do what it takes to keep the virus controlled. Our best performing investment for the first six months of this year has been the Chinese company, Wuliangye Yibin, which has increased in price by 78% since we bought it in February16. We are currently reviewing other opportunities that we believe offer similar upside.
We are proceeding with caution, given the circumstances, but we are also taking the opportunity to acquire stakes in select companies with great competitive positions and offering what we believe to be significant opportunity to create long-term wealth for shareholders.
Regardless of the short-term impact of Covid we believe that the prospects for broad based market returns over the next 5-10 years remain subdued. Over the near term, returns are likely to be determined by investor psychology and behaviour as much as they are by fundamental outcomes. Over the long-term, the fundamental performance of businesses and the price investors pay for those business will win out. Current market stress and volatility, and the wholesale selling of anything with any kind of economic sensitivity, is setting up some extraordinary long-term investment opportunities.
Portfolio Activity
Our job at Avenir is to plot a course through an uncertain world by assembling a portfolio of high-quality businesses that offer a margin of safety, the prospect of attractive returns and a diversified and controlled set of investment risks. We will not be seduced into taking risks in order to keep up with a benchmark, nor to chase increasingly expensive and risky investment opportunities because others are doing so. During the crises, we have sought to calmly and methodically review our investment holdings to determine where investment theses have been impaired, due to Covid, and where new opportunities have been created. We have sought to increase the overall quality of the portfolio by reducing exposure to companies and sectors at the epicentre of the health crisis, and increasing exposure to companies that are in regions and sectors which we feel offer better protection from the Covid dynamics and the prospective returns offered by strong competitive positions and attractive entry prices. Some of these are discussed below.
Sony Corporation
We initiated a position in Japanese technology and media company, Sony Corporation, in June. Sony has been through a challenging period where internal infighting and hubristic forays into areas outside their competence saw a long period of poor returns but, today, it is predominantly driven by divisions with strong competitive positions in profitable and growing sectors and with significant barriers to entry.
Sony is the world's second-largest music label globally. Recorded music was in secular decline for about a decade but has returned to growth thanks to music subscription services like Spotify. The number of paying music subscribers is only 10% of the global installed base of smartphones, so there is a lot of scope to continue growing.
Sony has long been one of the world's leading gaming companies, and with more people looking for ways of entertaining themselves at home, the PlayStation 5, which will be released at the end of 2020, could drive a strong upgrade cycle.
Sony has about 50% global share in the supply of digital image sensors used in smartphones and digital cameras. There is a persistent, but we believe misplaced, fear that this business will be disrupted by larger-scale and lower cost Asian chipmakers, but we believe that competitiveness in image sensors is driven by design, not scale. There is a secular trend to more and larger sensors in smartphones, plus longer-term trends, such as in the automotive sector, that benefits Sony.
Sony Pictures is a beneficiary of the insatiable demand for content from streaming services such as Netflix, Amazon Prime and Apple TV. In summary, Sony holds leadership positions in the main businesses in which it participates, has strong growth prospects and generates high returns on capital, yet, at around 15x P/E17, trades at a significant discount to peers.
Vail Resorts
Another company we acquired in the quarter is Vail Resorts which we were able to purchase at a discount to its historical valuation amidst the Covid-19 volatility. Vail Resorts is the largest publicly listed ski resort firm in North America and Australia and operates a network of 37 resorts, including Whistler, Vail and Perisher. This increasingly global network is made valuable by an 'Epic Pass' that gives skiers access to all the resorts under the same pass. The pass is typically cheaper than passes offered by competing firms to a single resort, and the average cost (~A$500) is equivalent to ~5 days of skiing, motivating people to opt for the pass. Vail Resorts also has a large moat as the firm either owns the land, on which the ski fields reside, or engages in long-term leases with the forest service, and there has not been significant additional ski resorts built in the U.S. in over 35 years—limiting new supply & competition.
The average household income of Vail Resorts' customers exceeds $200,000, and over 50% of resort visits are by drive-in locals, providing some buffer to Covid related disruptions. The sell-off creates an opportunity to purchase Vail Resorts at a discount to historical valuations. While the path through Covid is not clear, Vail Resorts will likely emerge stronger than its rivals and be even better placed to continue to execute on its value creating consolidation strategy in the snow space. Over the past five years, prior to the impact of Covid-1918, Vail Resorts grew revenue by 80% and earnings per share by a factor of 10x19.
Barron's magazine recently featured Avenir's analysis of the company, Vail Resorts. You can find the Barron's article here.
CBRE Group
CBRE Group was added to the Fund in the quarter. Though the company is well known as a commercial real estate broker – the biggest in the world at double the size of #2 – it also has property management and investment businesses that provide annuity-like revenue. With a strong global footprint, the company has grown revenue and operating profit by 19% and 13% annually, respectively, for the past decade20 – a track record we thought attractive as the stock was sold off.
We believe the market is concerned for a couple of reasons. The first is the near-term impact to earnings due to a drop in sales and leasing volumes as a result of Covid-19. As a guide, in 2009 CBRE's sales revenue bottomed out at 40% of the peak before recovering the year after. Whilst the timing of the recovery from the current downturn is unknown, we expect a decline of similar magnitude in this cycle. Secondly, the Covid-19-enforced working from home shift means investors are extrapolating that trend to result in excess office space. Acknowledging that there has likely been some change in the way people work, we believe that there is a fundamental desire for communal working areas and that, from discussions with those in the industry, reduced demand for offices could be partially offset by an increase in space in order to maintain social distancing protocols. Regardless of how our working habits evolve, CBRE, with its dominant and global footprint, is well positioned to provide advice and support to companies in relation to their property needs.
Should current depressed conditions continue, CBRE has low leverage and is therefore able to consolidate the industry by acquiring weakened competitors should the opportunity arise. In conservatively assuming a recovery to pre-Covid-19 earnings in 2023, we believe the stock has material upside.
Outlook
As always, all members of the Avenir investment team are invested in the Fund alongside our investors, and while the current uncertainty and volatility can be very unsettling, we believe that the portfolio is currently trading at deeply discounted levels with the embedded margin of safety and prospective five-year returns as high as they have ever been. The Fund also offers diversification from the companies, regions and market sectors that dominate the portfolios of many investors today.
The type of business we favour has not changed and we would still rather buy high quality but appropriately priced businesses than businesses priced for perfection in the current uncertain environment. We are value-oriented investors, but we don't simply buy 'cheap' companies. Robust, well-capitalised businesses that can grow underlying value are still, and always will be, our hunting ground. Periods of volatility are a sweet spot of ours as it allows us to continually improve our margin of safety by reallocating capital from companies with a higher price-to-value ratio to those with a lower price-to-value ratio. By doing so, we aim to substantially reduce risk and increase the prospective returns for the portfolio.
We consider that the Avenir portfolio currently trades at a heavily discounted price to our view of underlying value positioning the portfolio for robust returns over the next 3-5 years. We have not seen such attractive portfolio positioning for many years and investors may consider this as an opportune time to allocate capital to Avenir Capital.
---
Our private equity heritage encourages us to view every investment we make as if we are buying the whole company. This helps to keep our focus on the quality of the underlying business, its long-term prospects and the price we are being asked to pay, rather than trying to speculate as to what the market or individual company prices may do over the short-term.
We believe that our fundamental research-driven and concentrated investment approach will continue to generate attractive investment outcomes for our investors, and the team at Avenir remain enthusiastic and focused in our search for the next great investment.
"The danger has not arrived, so the danger has passed." - Winston Churchill
Best Regards,
Adrian Warner Managing Director
This article first appeared on ValueWalk Premium.
The post Avenir Capital 2Q20 Commentary: Vail Resorts appeared first on ValueWalk.
business
stocks
avenir capital
cbre group
coronavirus pandemic
sony
vail resorts
sp 500
nasdaq
real estate
trump
treatment
spread
social distancing
recovery
interest rates
china
From LTCM To 1966. The Perils Of Rising Interest Rates
Based on some comments, it appears we scared a few people with A Crisis Is Coming. Our article warns, "A financial crisis will likely follow the Fed's…
Based on some comments, it appears we scared a few people with A Crisis Is Coming. Our article warns, "A financial crisis will likely follow the Fed's "higher for longer" interest rate campaign." We follow the article with more on financial crises to help calm any worries you may have. This article summarizes two interest rate-related crises, Long Term Capital Management (LTCM) and the lesser-known Financial Crisis of 1966.
We aim to convey two important lessons. First, both events exemplify how excessive leverage and financial system interdependences are dangerous when interest rates are rising. Second, they stress the importance of the Fed's reaction function. A Fed that reacts quickly to a budding crisis can quickly mitigate it. The regional bank crisis in March serves as recent evidence. However, a crisis can blossom if the Fed is slow to react, as we saw in 2008.  
Before moving on, it's worth providing context for the recent series of rate hikes. Unless this time is different, another crisis is coming.
LTCM's Failure
John Meriweather founded LTCM in 1994 after a successful bond trading career at Salomon Brothers. In addition to being led by one of the world's most infamous bond traders, LTCM also had Myron Scholes and Robert Merton on their staff. Both won a Nobel Prize for options pricing. David Mullins Jr., previously the Vice Chairman of the Federal Reserve to Alan Greenspan, was also an employee. To say the firm was loaded with the finance world's best and brightest may be an understatement.
LTCM specialized in bond arbitrage. Such trading entails taking advantage of anomalies in the price spread between two securities, which should have predictable price differences. They would bet divergences from the norm would eventually converge, as was all but guaranteed in time.
LTCM was using 25x or more leverage when it failed in 1998. With that kind of leverage, a 4% loss on the trade would deplete the firm's equity and force it to either raise equity or fail.
The world-renowned hedge fund fell victim to the surprising 1998 Russian default. As a result of the unexpected default, there was a tremendous flight to quality into U.S. Treasury bonds, of which LTCM was effectively short. Bond divergences expanded as markets were illiquid, growing the losses on their convergence bets.
They also wrongly bet that the dually listed shares of Royal Dutch and Shell would converge in price. Given they were the same company, that made sense. However, the need to stem their losses forced them to bail on the position at a sizeable loss instead of waiting for the pair to converge.
The Predictable Bailout
Per Wikipedia:
Long-Term Capital Management did business with nearly every important person on Wall Street. Indeed, much of LTCM's capital was composed of funds from the same financial professionals with whom it traded. As LTCM teetered, Wall Street feared that Long-Term's failure could cause a chain reaction in numerous markets, causing catastrophic losses throughout the financial system.
Given the potential chain reaction to its counterparties, banks, and brokers, the Fed came to the rescue and organized a bailout of $3.63 billion. A much more significant financial crisis was avoided.
The takeaway is that the financial system has highly leveraged players, including some like LTCM, which supposedly have "foolproof" investments on their books. Making matters fragile, the banks, brokers, and other institutions lending them money are also leveraged. A counterparty failure thus affects the firm in trouble and potentially its lenders. The lenders to the original lenders are then also at risk. The entire financial system is a series of lined-up dominos, at risk if only one decent-sized firm fails.
Roger Lowenstein wrote an informative book on LTCM aptly titled When Genius Failed. The graph below from the book shows the rise and fall of an initial $1 investment in LTCM.
The Financial Crisis of 1966
Most people, especially Wall Street gray beards, know of LTCM and the details of its demise. We venture to guess very few are up to speed on the crisis of 1966. We included. As such, we relied heavily upon The 1966 Financial Crisis by L. Randall Wray to educate us. The quotes we share are attributable to his white paper.
As the post-WW2 economic expansion progressed, companies and municipalities increasingly relied on debt and leverage to fuel growth. For fear of rising inflation due to the robust economic growth rate, the Fed presided over a series of rate hikes. In mid-1961, Fed Funds were as low as 0.50%. Five years later, they hit 5.75%. The Fed also restricted banks' reserve growth to reduce loan creation and further hamper inflation. Higher rates, lending restrictions, and a yield curve inversion resulted in a credit crunch. Further impeding the prominent New York money center banks from lending, they were losing deposits to higher-yielding instruments.
Sound familiar? 
The lack of credit availability exposed several financial weaknesses. Per the article:
As Minsky argued, "By the end of August, the disorganization in the municipals market, rumors about the solvency and liquidity of savings institutions, and the frantic position-making efforts by money-market banks generated what can be characterized as a controlled panic. The situation clearly called for Federal Reserve action." The Fed was forced to enter as a lender of last resort to save the Muni bond market, which, in effect, validated practices that were stretching liquidity.
The Fed came to the rescue before the crisis could expand meaningfully or the economy would collapse. The problem was fixed, and the economy barely skipped a beat.
However, and this is a big however, "markets came to expect that big government and the Fed would come to the rescue as needed."
Expectations of Fed rescues have significantly swelled since then and encourage ever more reckless financial behaviors.
The Fed's Reaction Function- Minksky Fragility
Wray's article on the 1966 crisis ends as follows:
That 1966 crisis was only a minor speedbump on the road to Minskian fragility.
Minskian fragility refers to economist Hyman Minsky's work on financial cycles and the Fed's reaction function. Broadly speaking, he attributes financial crises to fragile banking systems.
Said differently, systematic risks increase as system-wide leverage and financial firm interconnectedness rise. As shown below, debt has grown much faster than GDP (the ability to pay for the debt). Inevitably, higher interest rates, slowing economic activity, and liquidity issues are bound to result in a crisis, aka a Minsky Moment. Making the system ever more susceptible to a financial crisis are the predictable Fed-led bailouts. In a perverse way, the Fed incentivizes such irresponsible behaviors.
Nearing The Minsky Moment
As we shared in A Crisis Is Coming: Who Is Swimming Naked?:
The tide is starting to ebb. With it, economic activity will slow, and asset prices may likely follow. Leverage and high-interest rates will bring about a crisis.
Debt and leverage are excessive and even more extreme due to the pandemic.
The question is not whether higher interest rates will cause a crisis but when. The potential for one-off problems, like LTCM, could easily set off a systematic situation like in 1966 due to the pronounced system-wide leverage and interdependencies.
As we have seen throughout the Fed's history, they will backstop the financial system. The only question is when and how. If they remain steadfast in fighting inflation while a crisis grows, they risk a 2008-like event. If they properly address problems as they did in March, the threat of a severe crisis will considerably lessen.
Summary
The Fed halted the crises of 1966 and LTCM. They ultimately did the same for every other crisis highlighted in the opening graph. Given the amount of leverage in the financial system and the sharp increase in interest rates, we have little doubt a crisis will result. The Fed will again be called upon to bail out the financial system and economy.
For investors, your performance will be a function of the Fed's reaction. Are they quick enough to spot problems, like the banking crisis in March or our two examples, and minimize the economic and financial effect of said crisis? Or, like in 2008, will it be too late to arrest a blooming crisis, resulting in significant investor losses and widespread bankruptcies?
The post From LTCM To 1966. The Perils Of Rising Interest Rates appeared first on RIA.
bankruptcies
default
economic growth
economic expansion
treasury bonds
bonds
yield curve
fed
federal reserve
spread
pandemic
gdp
interest rates
No Privacy, No Property: The World In 2030 According To The WEF
No Privacy, No Property: The World In 2030 According To The WEF
Authored by Madge Waggy via SevenWop.home.blog,
The World Economic Forum…
No Privacy, No Property: The World In 2030 According To The WEF
Authored by Madge Waggy via SevenWop.home.blog,
The World Economic Forum (WEF) was founded fifty years ago. It has gained more and more prominence over the decades and has become one of the leading platforms of futuristic thinking and planning. As a meeting place of the global elite, the WEF brings together the leaders in business and politics along with a few selected intellectuals. The main thrust of the forum is global control.
Free markets and individual choice do not stand as the top values, but state interventionism and collectivism. Individual liberty and private property are to disappear from this planet by 2030 according to the projections and scenarios coming from the World Economic Forum.
Eight Predictions
Individual liberty is at risk again. What may lie ahead was projected in November 2016 when the WEF published "8 Predictions for the World in 2030." According to the WEF's scenario, the world will become quite a different place from now because how people work and live will undergo a profound change. The scenario for the world in 2030 is more than just a forecast. It is a plan whose implementation has accelerated drastically since with the announcement of a pandemic and the consequent lockdowns. 
According to the projections of the WEF's "Global Future Councils," private property and privacy will be abolished during the next decade. The coming expropriation would go further than even the communist demand to abolish the property of production goods but leave space for private possessions. The WEF projection says that consumer goods, too, would be no longer private property.
If the WEF projection should come true, people would have to rent and borrow their necessities from the state, which would be the sole proprietor of all goods. The supply of goods would be rationed in line with a social credit points system. Shopping in the traditional sense would disappear along with the private purchases of goods. Every personal move would be tracked electronically, and all production would be subject to the requirements of clean energy and a sustainable environment. 
In order to attain "sustainable agriculture," the food supply will be mainly vegetarian. In the new totalitarian service economy, the government will provide basic accommodation, food, and transport, while the rest must be lent from the state. The use of natural resources will be brought down to its minimum. In cooperation with the few key countries, a global agency would set the price of CO2 emissions at an extremely high level to disincentivize its use.
In a promotional video, the World Economic Forum summarizes the eight predictions in the following statements:
People will own nothing. Goods are either free of charge or must be lent from the state.

The United States will no longer be the leading superpower, but a handful of countries will dominate.

Organs will not be transplanted but printed.

Meat consumption will be minimized.

Massive displacement of people will take place with billions of refugees.

To limit the emission of carbon dioxide, a global price will be set at an exorbitant level.

People can prepare to go to Mars and start a journey to find alien life.

Western values will be tested to the breaking point..
Beyond Privacy and Property
In a publication for the World Economic Forum, the Danish ecoactivist Ida Auken, who had served as her country's minister of the environment from 2011 to 2014 and still is a member of the Danish Parliament (the Folketing), has elaborated a scenario of a world without privacy or property. In "Welcome to 2030," she envisions a world where "I own nothing, have no privacy, and life has never been better." By 2030, so says her scenario, shopping and owning have become obsolete, because everything that once was a product is now a service.
In this idyllic new world of hers, people have free access to transportation, accommodation, food, "and all the things we need in our daily lives." As these things will become free of charge, "it ended up not making sense for us to own much." There would be no private ownership in houses nor would anyone pay rent, "because someone else is using our free space whenever we do not need it." A person's living room, for example, will be used for business meetings when one is absent. Concerns like "lifestyle diseases, climate change, the refugee crisis, environmental degradation, completely congested cities, water pollution, air pollution, social unrest and unemployment" are things of the past. The author predicts that people will be happy to enjoy such a good life that is so much better "than the path we were on, where it became so clear that we could not continue with the same model of growth."
Ecological Paradise
In her 2019 contribution to the Annual Meeting of the Global Future Councils of the World Economic Forum, Ida Auken foretells how the world may look in the future "if we win the war on climate change." By 2030, when CO2 emissions will be greatly reduced, people will live in a world where meat on the dinner plate "will be a rare sight" while water and the air will be much cleaner than today. Because of the shift from buying goods to using services, the need to have money will vanish, because people will spend less and less on goods. Work time will shrink and leisure time will grow.
For the future, Auken envisions a city where electric cars have substituted conventional combustion vehicles. Most of the roads and parking spaces will have become green parks and walking zones for pedestrians. By 2030, agriculture will offer mainly plant-based alternatives to the food supply instead of meat and dairy products. The use of land to produce animal feed will greatly diminish and nature will be spreading across the globe again.
Fabricating Social Consent
How can people be brought to accept such a system? The bait to entice the masses is the assurances of comprehensive healthcare and a guaranteed basic income. The promoters of the Great Reset promise a world without diseases. Due to biotechnologically produced organs and individualized genetics-based medical treatments, a drastically increased life expectancy and even immortality are said to be possible. Artificial intelligence will eradicate death and eliminate disease and mortality. The race is on among biotechnological companies to find the key to eternal life.
Along with the promise of turning any ordinary person into a godlike superman, the promise of a "universal basic income" is highly attractive, particularly to those who will no longer find a job in the new digital economy. Obtaining a basic income without having to go through the treadmill and disgrace of applying for social assistance is used as a bait to get the support of the poor.
To make it economically viable, the guarantee of a basic income would require the leveling of wage differences. The technical procedures of the money transfer from the state will be used to promote the cashless society. With the digitization of all monetary transactions, each individual purchase will be registered. As a consequence, the governmental authorities would have unrestricted access to supervise in detail how individual persons spend their money. A universal basic income in a cashless society would provide the conditions to impose a social credit system and deliver the mechanism to sanction undesirable behavior and identify the superfluous and unwanted.
Who Will Be the Rulers?
The World Economic Forum is silent about the question of who will rule in this new world.
There is no reason to expect that the new power holders would be benevolent. Yet even if the top decision-makers of the new world government were not mean but just technocrats, what reason would an administrative technocracy have to go on with the undesirables? What sense does it make for a technocratic elite to turn the common man into a superman? Why share the benefits of artificial intelligence with the masses and not keep the wealth for the chosen few?
Not being swayed away by the utopian promises, a sober assessment of the plans must come to the conclusion that in this new world, there would be no place for the average person and that they would be put away along with the "unemployable," "feeble minded," and "ill bred." Behind the preaching of the progressive gospel of social justice by the promoters of the Great Reset and the establishment of a new world order lurks the sinister project of eugenics, which as a technique is now called "genetic engineering" and as a movement is named "transhumanism," a term  coined by Julian Huxley, the first director of the UNESCO.
The promoters of the project keep silent about who will be the rulers in this new world. The dystopian and collectivist nature of these projections and plans is the result of the rejection of free capitalism. Establishing a better world through a dictatorship is a contradiction in terms. Not less but more economic prosperity is the answer to the current problems. Therefore, we need more free markets and less state planning. The world is getting greener and a fall in the growth rate of the world population is already underway. These trends are the natural consequence of wealth creation through free markets.
Conclusion
The World Economic Forum and its related institutions in combination with a handful of governments and a few high-tech companies want to lead the world into a new era without property or privacy. Values like individualism, liberty, and the pursuit of happiness are at stake, to be repudiated in favor of collectivism and the imposition of a "common good" that is defined by the self-proclaimed elite of technocrats. What is sold to the public as the promise of equality and ecological sustainability is in fact a brutal assault on human dignity and liberty. Instead of using the new technologies as an instrument of betterment, the Great Reset seeks to use the technological possibilities as a tool of enslavement. In this new world order, the state is the single owner of everything. It is left to our imagination to figure out who will program the algorithms that manage the distribution of the goods and services.
Tyler Durden
Tue, 10/03/2023 - 23:45
unemployment
genetic
mortality
pandemic
Vehicles Sales increase to 15.67 million SAAR in September; Up 15% YoY
Wards Auto released their estimate of light vehicle sales for September: September U.S. Light-Vehicles Sales Bounce Back Despite Gloomy Conditions (pay site).Hard to say exactly how much but sales could have been slightly stronger in September if not f…
Wards Auto released their estimate of light vehicle sales for September:
September U.S. Light-Vehicles Sales Bounce Back Despite Gloomy Conditions
 (pay site).
Hard to say exactly how much but sales could have been slightly stronger in September if not for some lost inventory caused by production cuts related to plant shutdowns from UAW strikes at Ford, General Motors and Stellantis. Sales losses will be more strongly felt in October as production cuts mount.
Click on graph for larger image.
This graph shows light vehicle sales since 2006 from the BEA (blue) and Wards Auto's estimate for September (red).
The impact of COVID-19 was significant, and April 2020 was the worst month.  After April 2020, sales increased, and were close to sales in 2019 (the year before the pandemic).  However, sales decreased in 2021 due to supply issues.
The "supply chain bottom" was in September 2021.
The second graph shows light vehicle sales since the BEA started keeping data in 1967.
Vehicle sales are usually a transmission mechanism for Federal Open Market Committee (FOMC) policy, although far behind housing.  This time vehicle sales were more suppressed by supply chain issues and have picked up recently.
Sales in September were above the consensus forecast.
fomc
open market committee
transmission
pandemic
covid-19