Trump Administration's Failed Pandemic Response
Trump Administration's Failed Pandemic Response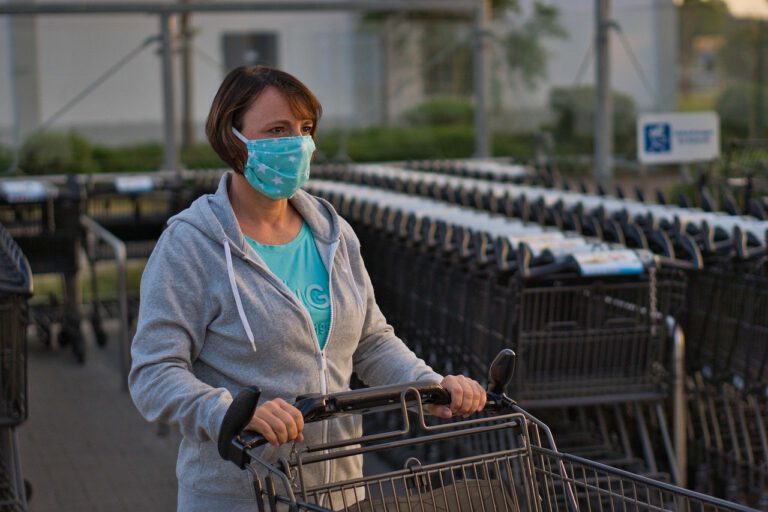 Watchdog Statement on House Report re: Admin's Failed Pandemic Response
Q2 2020 hedge fund letters, conferences and more
Trump's Incompetent Covid-19 Pandemic Response
WASHINGTON, D.C. – A new report released by House lawmakers today highlights the overwhelming failure of Trump's mismanaged, incompetent COVID-19 pandemic response. Released as the U.S. creeps toward almost five million confirmed cases of the coronavirus, the report hits on some of the most devastating missteps and decisions that have plagued the administration's efforts to rein in COVID-19, including the president's failure to:
Prepare the nation in the early days of the crisis, eliminating the White House Global Pandemic Response team and ignoring crucial intelligence from in and outside of his administration;
Equip essential workers, including health care workers, with the personal protective equipment necessary to keep them safe;
Design and implement a robust national testing strategy, which experts agree is an essential step in getting control of the virus;
Let public health guide the timeline for reopening the nation's economy;
Get emergency support to small businesses, workers, and their families in a timely fashion; and
Be honest with the American people, through mischaracterizing the severity of COVID-19, firing government watchdogs, and blocking experts from testifying before Congress about the crisis.
In response to the report, Accountable.US released the following statement on behalf of its president, Kyle Herrig:
"The Trump administration has mismanaged its pandemic response effort from the start. From ignoring public health experts to misinforming the public about the virus to attempting to silence federal watchdogs, it's clear that the president's own reputation — and not Americans' lives — has been the administration's driving force throughout this crisis. The pandemic is not over — and it's long past time the president started offering a national strategy that puts public health first."
---
What do you think?

The post Trump Administration's Failed Pandemic Response appeared first on ValueWalk.
politics
coronavirus pandemic
coronavirus stimulus checks
donald trump
reopening
white house
congress
trump
testing
confirmed cases
russia
Biden Joins Truth Social, Immediately Gets Pummelled Into Oblivion
Biden Joins Truth Social, Immediately Gets Pummelled Into Oblivion
Authored by Steve Watson via Summit News,
Leon Neal/Getty Images/Screenshot
In…
Biden Joins Truth Social, Immediately Gets Pummelled Into Oblivion
Authored by Steve Watson via Summit News,
In what seems like an act of desperation, the Joe Biden campaign joined President Trump's Truth Social platform, and posted a message asking for "converts", prompting a torrent of responses essentially telling them where to go.
In a second post, the Biden campaign used a clip of Ron DeSantis claiming Trump added $7.8T to the national debt, in a blatant attempt to sow division among conservatives:
The campaign told Fox News that it is attempting to have "a little fun" on Truth Social, as well as holding "MAGA accountable on their own platform."
President Trump's campaign spokesperson, Steven Cheung, said "Crooked Joe Biden and his team are finally acknowledging that Truth Social is hot as a pistol and the only place where real news happens."
Cheung added, "Unfortunately for Biden, his continuation of spreading misinformation to gaslight the American people in order to distract from his disastrous record won't work and they'll be ratio'd to oblivion."
How long before Biden's handlers realise this just isn't the place for them?
The Biden campaign just posted its first Truth Social post, and I just became the first person to welcome them to the platform pic.twitter.com/UdYy6iGxrN

— George (@BehizyTweets) October 16, 2023
Joe Biden just joined Truth Social.

*instant ratio* pic.twitter.com/DnYCJ2bo4P

— Benny Johnson (@bennyjohnson) October 16, 2023
"Stay out of MAGA country!"

Joe Biden campaign is getting obliterated on Truth Social. pic.twitter.com/ZiDmBoDAbK

— Citizen Free Press (@CitizenFreePres) October 16, 2023
Meanwhile, Trump himself commented on a gag order placed on him by a DC judge, noting "I'll be the only politician in history that runs with a gag order where I'm not allowed to criticize people, can you imagine that? I'm not allowed to criticize people."
He added that he's been indicted "more than Alphonse Capone."
Former President Trump: "Today, a judge put on a gag order. I'll be the only politician in history that runs with a gag order where I'm not allowed to criticize people." pic.twitter.com/nl5nfq9XuO

— CSPAN (@cspan) October 16, 2023
In a separate appearance Trump said that he is willing to go to jail to beat Biden, noting "They think the only way they can catch me is to stop me from speaking, they want to take away my voice."
"This is weaponry, all being done because Joe Biden is losing the election, losing very, very badly to all of us in the polls. He's losing badly," Trump added.
President Donald Trump in Iowa: "But what they don't understand is that I am willing to go to jail if that's what it takes for our country to win and become a democracy again." pic.twitter.com/ELp0AgLQQi

— MAGA War Room (@MAGAIncWarRoom) October 16, 2023
*  *  *
Brand new merch now available! Get it at https://www.pjwshop.com/
ALERT! In the age of mass Silicon Valley censorship It is crucial that we stay in touch.

We need you to sign up for our free newsletter here.

Support my sponsor – Summit Vitamins – super charge your health and well being.

Also, we urgently need your financial support here.
Tyler Durden
Tue, 10/17/2023 - 17:25
trump
Global Debt At Record Levels And The Free Lunch Is Over
Global Debt At Record Levels And The Free Lunch Is Over
Authored by Michael Maharrey via SchiffGold.com,
Global debt rose $10 trillion to…
Global Debt At Record Levels And The Free Lunch Is Over
Authored by Michael Maharrey via SchiffGold.com,
Global debt rose $10 trillion to a record $397 trillion in the first half of 2023, according to the Institute of International Finance (IIF).
The big increase in debt occurred despite tightening credit conditions, and it is an increasingly worrisome problem because the "free lunch" of artificially low interest rates is over.
Over the last decade, global debt has increased by a staggering $100 trillion.
Combined government, household and corporate debt hit 336% of global GDP in the second quarter of this year. The global debt-to-GDP ratio has increased by 2 percentage points this year. Prior to 2023, the global debt-to-GDP ratio had declined seven straight quarters after reaching a record of 360% at the height of the global pandemic government lockdowns.
About 80% of the new global debt was piled up by developed nations, with Japan, the US, Britain and France leading the way. Among emerging markets, the largest economies saw the biggest debt increases, including China, Brazil and India.
"As higher rates and higher debt levels push government interest expenses higher, domestic debt strains are set to increase," the IIF said in a statement.
Peter Praet served as chief economist at the European Central Bank. He told Reuters that the debt levels are still sustainable, but the outlook is worrying given the fact that spending needs aren't going to decline.
You can take many, many countries today, and you will see that we are not far away from a public finances crisis."
Praet seems over-optimistic.
The US government is over $33 trillion in debt. In fact, the Biden administration managed to add half a trillion dollars to the debt in just 20 days. Meanwhile, with rising interest rates, the federal government is now spending as much to make interest payments on the debt as it is for national defense.
And there is no end to the borrowing and spending in sight.
More than a decade of interest rates pushed artificially low by central banks worldwide incentivized a tidal wave of borrowing. This was intentional. The thinking was that borrowing and spending would "stimulate" a global economy dragged down first by the Great Recession and then by government-instituted pandemic policies. Nobody ever stopped to think the easy-money gravy train might run out of track.
But as Fitch Ratings managing director Edward Parker put it, "That free lunch is over and interest payments are now rising faster than debt or revenue."
The US economy in particular was built on borrowing and spending. Easy money is its lifeblood. It simply can't run without artificially low interest rates. The global economy is in much the same boat.
That puts the Federal Reserve and other central banks between a rock and a hard place. They need to keep interest rates high to counteract the trillions of dollars they created and injected into the global economy as stimulus causing a rapid increase in price inflation. But these higher rates will ultimately break things in the borrow-and-spend economy.
Tyler Durden
Tue, 10/17/2023 - 16:45
recession
stimulus
emerging markets
federal reserve
us government
recession
gdp
interest rates
stimulus
india
brazil
japan
european
france
china
The average new car is more dangerous for the environment than older ones, says study
Research shows that buyers' terrible habits affect the environmental impact of all cars.
The advertising of new cars has buyers convinced that what they are buying might be more efficient than the car they are currently driving. 
However, as Americans and others in developed economies see buyers chasing the allure, comfort and supposed safety of big SUVs or trucks, that may not be the case.
According to research by climate campaign group Possible, the popularity of larger cars like SUVs in countries like the United Kingdom and the United States means that a step backward was taken on the environmental impact of the average car.
Related: Elon Musk's Tesla at odds with major automakers over dramatic new regulatory proposal
Although improvements have been made to the efficiency of car engines, SUVs tend to be heavier and have larger engines to pull their weight. This offsets any improvements made as bigger cars populate the roads.
"The recent trend towards larger, heavier, more powerful cars such as SUVs means that on average, a car that was bought new in 2013 is likely to have lower CO2 emissions than a new ICE car bought in 2023," said the climate group.
Between 2011 and 2016, the average car's CO2 emissions dropped to a low of 120 grams per kilometer, but Possible reports that that figure has shot up to around 130 grams per kilometer in 2023. The climate campaign group states in their report that SUVs have an average of 20% higher CO2 emissions than conventional cars.
The report also claimed that drivers with higher incomes would be more likely to own a gas-guzzling SUV. According to Possible's data, UK households in the top 20% income bracket are 81% more likely to own a gas-guzzler than car owners in the other 80%. In addition, they found that the same top 20% drives three times as many miles per year as those in the other 80%.
A reflection across the pond
Though the research mainly focused on the UK, motorists stateside are not far off from the data represented. A 2022 report by Forbes found that new trucks are outselling new cars in the United States at a rate of 3-to-1.
Additionally, University of Michigan professor and energy researcher John DeCicco wrote of a loophole in a September 2022 report in The Conversation.
"The targets an automaker has to meet get weaker if it makes its vehicles larger," said DeCicco. "Vehicles classified as light trucks – including four-wheel-drive and large SUVs, as well as vans and pickups – are held to weaker standards than those classified as cars."
As a result, he says is that it allows for automakers to position what was once classified as "work trucks" as "personal luxury vehicles," as automakers load them up with appointments and technology features closer to those of luxury cars.
Possible's emphasis on correlating the highest earners with driving the highest polluters allowed it to use its report to promote the increase of parking rates on higher polluting cars in the UK. The group urges local governments around the country to adopt this new progressive policy to help meet their climate goals. 
Get exclusive access to portfolio managers and their proven investing strategies with Real Money Pro. Get started now.
canada
uk
alberta