Moderna's Second Act: Seeking Success after COVID-19
Now that most people in North America and Europe are vaccinated and the COVID-19 pandemic is diminishing, Moderna is looking for its second act.
Moderna's second act: seeking success after COVID-19
Published: Sep 12, 2022 
By Gail Dutton
BioSpace
Moderna catapulted into public consciousness after developing an effective COVID-19 vaccine in less than a year. Now that most people in North America and Europe are vaccinated and the pandemic is diminishing, the company is looking for its second act.
An ambitious plan is well underway to ensure Moderna continues to thrive. Not surprisingly, it is piggybacking off its recent success in mRNA vaccines with nearly four dozen programs in development.
"That's one of the beauties of the mRNA technology – it has a lot of applications," said Margery Fischbein, managing director of the healthcare practice at investment bank Cassel Salpeter & Co., in an interview with BioSpace. "Therefore, the portfolio is not as diverse as the numbers would suggest."
This is because several programs are combinations (such as flu and SARS-CoV-2, or multiple SARS-CoV-2 variants) and vaccines for individual viral mutations. 
But, this can be incredibly efficient. Melissa J. Moore, Ph.D., CSO, scientific affairs at Moderna, elaborated on the technology's utility.
"While each mRNA medicine provides a unique instruction set based on the nucleotide sequence in the mRNA, the manufacturing processes and means of mRNA delivery are the same across many different medicines," she told BioSpace. "Thus, we can create new medicines just by changing the sequence of nucleotides in the mRNA." 
The Pipeline
Of more than 40 vaccines and therapeutics in development at Moderna, about a dozen are geared to COVID-19. Phase III candidates include three COVID-19 vaccines for wildtype SARS-CoV-2 and the Omicron variant, as well as vaccines for flu, respiratory syncytial virus and cytomegalovirus.
In Phase II, Moderna is advancing vaccines for cancer and Zika virus, as well as five COVID-19 vaccines for combinations of wildtype, Beta and Delta variants. It's also developing a next-generation COVID-19 vaccine that can be stored between 2 and 5°C. This would be a significant improvement over the deep-frozen temperature requirements of the initial vaccine.
At the earlier stages, 17 programs are in Phase I development. They include vaccines for HIV, cancer, Nipah, flu, RSV, COVID-19 and three systemic intracellular therapies. Preclinical programs include 13 vaccines for a wide range of applications, including Epstein Barr, flu and COVID-19 and therapeutics for cystic fibrosis and Crigler Najjar syndrome.
The ability to build vaccines using the existing mRNA platform "provides a huge advantage compared to traditional medicines, as we don't have to reoptimize every parameter (e.g., the PK/PD properties and toxicology profile) for every new medicine," Moore pointed out.
Another advantage is that Moderna does not need dedicated manufacturing equipment for each vaccine or therapeutic. "One mRNA medicine manufacturing facility can make many different vaccines and therapeutics simply by changing the mRNA sequence," she explained. 
All of these programs, however, are in development. This is, by definition, aspirational. Currently, Moderna is accruing orders, approvals and authorizations for its existing products.
The U.S. government recently agreed to purchase another 66 million doses of Moderna's bivalent booster containing Omicron and wild-type SARS-CoV-2. The Canadian government purchased another 4.5 million doses of that bivalent booster in late August. The U.K.'s Medicines and Healthcare Products Regulatory Agency recently authorized that bivalent booster and the EMA Committee for medicinal products for human use recommended its use in adolescents in the EU.
Financial Ups and Downs
Moderna's unaudited financial results for the first half of 2022 show sales of $10.5 billion, and approximately $18.1 billion in cash and investments. The company has bought back 18 million shares of stock so far – 9 million of which were bought in Q2 for $1.3 billion. Recently, it announced an open-ended plan to buy back another $3 billion worth of its stock. 
"This is something companies often do when they have excess cash and are profitable," Fischbein said.
Moderna's second quarter financial results showed year-over-year growth in product sales of 8%, grant revenue of 32% and collaboration revenue of 94% (due to a project with AstraZeneca). This resulted in a 9% year-over-year increase in revenue.
At the same time, however, the cost of sales increased 84%, R&D costs were up 69% and total operating expenses were 78% greater than in the same quarter of 2021. Overall, net income declined 21%, compared to Q2 2021. Moderna reported Q2 earnings per share were $5.24, which exceeded analysts' expectations but were still less than the same quarter last year.
Moderna has $21 billion worth of signed, advance purchase agreements but despite strong sales, share prices are down from their high of approximately $430 in October 2020 to around $142 at close of business Friday.
Watching the decline, analysts have generally lowered their target prices for the stock, with a consensus target price of $227.75, according to MarketBeat. Despite authorizations for Moderna's COVID-19 booster shots in children in the U.S., Canada and Australia, and adolescents in the EU, analysts predict sales to fall throughout 2023 and 2024 before rebounding, according to Investors.com. 
Rapid Growth
Moderna is in the fortunate but potentially challenging position of rapid growth. The company has grown from 760 employees in 2018 to more than 3,000 today – quadrupling in only four years.
When any company grows so quickly, maintaining the company culture is challenging, Fischbein said. "A major area where they've grown has been in manufacturing, which tends to be both capital- and employee-intensive."
With that comes the challenge of keeping everyone mission-focused, Ira Z. Leiderman, managing director of the healthcare practice at Cassel Salpeter & Co., added.
"It's hiring senior level people a notch below the C-suite who can manage their departments and programs and do their best to get a return on investment," he told BioSpace. "Keeping everyone rowing in the same direction is a challenge for any young company."
Richard Brandenstein, founding partner at FBR Law, said, "A huge mistake businesses make during periods of rapid growth is not imbursing employees. Your workforce will realize you are growing and high performers who don't feel they are treated equally may leave."
Neither Cassel Salpeter & Co. nor FBR was referring directly to the inner workings of Moderna. 
Looking Forward
The company appears to have set a positive precedent with regulators.   
Already, "Moderna's platform has been proven safe and efficacious, and it has developed a good rapport with regulators at the FDA and EMA, which is a testament to their clinical affairs staff as well as their ability to execute fairly large clinical studies very effectively and efficiently," Leiderman said.
Whether Moderna can sustain its current level of success is unknown. "This is biotech," he said, which often encounters surprises even in late-stage clinical trials. "The good thing is that the company has the resources it needs," to afford some misses and support some successes.
 In the coming decades, Moore said she envisions Moderna as a "leader in mRNA medicines, with a broad portfolio of vaccines and therapeutics," with rapid development and manufacturing capabilities. There's a more than fair chance she's right.
Source: BioSpace
vaccine
fda
clinical trials
preclinical
pandemic
covid-19
canada
europe
eu
High fossil fuel prices mean UK cannot delay transition to low emissions steel
Steelmaking with green hydrogen is now a less expensive prospect relative to alternatives.
Steel is essential for making many of the technologies that will end fossil fuel combustion, including electric vehicles, wind turbines and solar panels. Unfortunately, to produce a lot of steel, manufacturers need to burn a lot of fossil fuel.
Steel production accounted for 2% of the UK's emissions in 2019 and ranks second for energy consumption among the country's heavy industries. Roughly two-thirds of this energy comes from coal.
The blast furnaces of steelworks burn a special type called coking coal (which is converted to a hard and porous fuel known as coke) at temperatures of up to 2,000°C, producing large amounts of carbon dioxide (CO₂) – around 1.8 tonnes for each tonne of steel. This method accounted for 82% of steel production in the UK in 2021, and 71% of all steel made worldwide that year.
While coal-based steelmaking can be decarbonised to an extent by capturing the CO₂, there has to be a suitable storage site nearby or sufficient demand for using that CO₂ in other industries. This is not the case for the blast furnaces in Port Talbot, Wales, which account for half of UK steel production.
Coking coal prices have more than doubled since the beginning of the pandemic and the invasion of Ukraine has disrupted supplies. In 2021, the UK imported 39% of its coking coal from Russia, with almost all of the rest coming from the US and Australia.
Another option is to use natural gas, another fossil fuel. But since 2020, gas prices have also risen considerably. These recent fuel cost hikes demand a reassessment of how steel is made.
Steelmaking with green hydrogen (hydrogen that has been split from water using electricity generated by renewables or nuclear power) removes fossil fuels from the process altogether. As a result, it could be insulated from increases in fossil fuel prices and carbon taxes, all of which have made steelmaking with fossil fuels more expensive in recent years.
The UK steel industry is currently given a free allocation of emissions allowances, which significantly lowers the effective carbon price paid by steel producers. Our recent research shows that, if this exemption were phased out gradually, steelmaking with green hydrogen produced using wind and solar electricity would in fact be cheaper than all other options.
Green steel
Hydrogen can convert iron ore to a pure form known as sponge iron through a process known as direct reduction. This involves heating hydrogen to between 800 and 1,000°C which reacts with the oxygen in iron ore to leave pure iron and water vapour, with no carbon emissions. The sponge iron is then processed in an electric arc furnace to produce steel.
Electric arc furnaces can also recycle scrap metal, and while the UK has no direct reduction furnaces, it already has five electric arc furnaces that recycle scrap to provide 18% of the nation's steel. If renewable electricity powered these furnaces and was used to generate the hydrogen that fuels the production of sponge iron, then total emissions from the steel industry could be zero.
The EU and UK have both committed to ending imports of Russian coal in 2022, and large producers such as Tata Steel and ArcelorMittal have already stopped using Russian commodities in their supply chains.
While high gas and electricity prices are making some industries revert to burning coal, our findings show that green hydrogen offers a cheaper alternative to steelmakers. At recent fossil fuel prices, we estimate that direct reduction steelmaking with green hydrogen could be roughly 15% cheaper than the cheapest coal-based option (including carbon capture and storage) over a typical 25-year project lifetime.
Steelmaking with green hydrogen and electric arc furnaces uses lots of electricity. So, in a recent paper, we looked at reducing industrial electricity bills by removing green levies (which raise funds to spur the deployment of renewable technology and support vulnerable customers) and energy network maintenance costs and moving them to general taxation instead.
This would put the UK's steel industry on an equal footing with France's and Germany's. We found that price parity could be achieved by increasing the average income tax bill by around 68p, rising to around £5.50 if UK steel production switched entirely to direct reduction with green hydrogen.
The UK government is considering exempting industries that consume a lot of energy from paying green levies. But soaring fossil fuel prices have hiked wholesale electricity costs so much that removing them and network maintenance fees will not significantly affect bills.
Instead, steelmakers and other heavy industries could access cheap renewable electricity directly in a green power pool.
The UK cannot afford to keep coal-based steelmaking in its decarbonisation strategy and must ensure the steel industry is ready to transition to using green hydrogen fuel instead.
---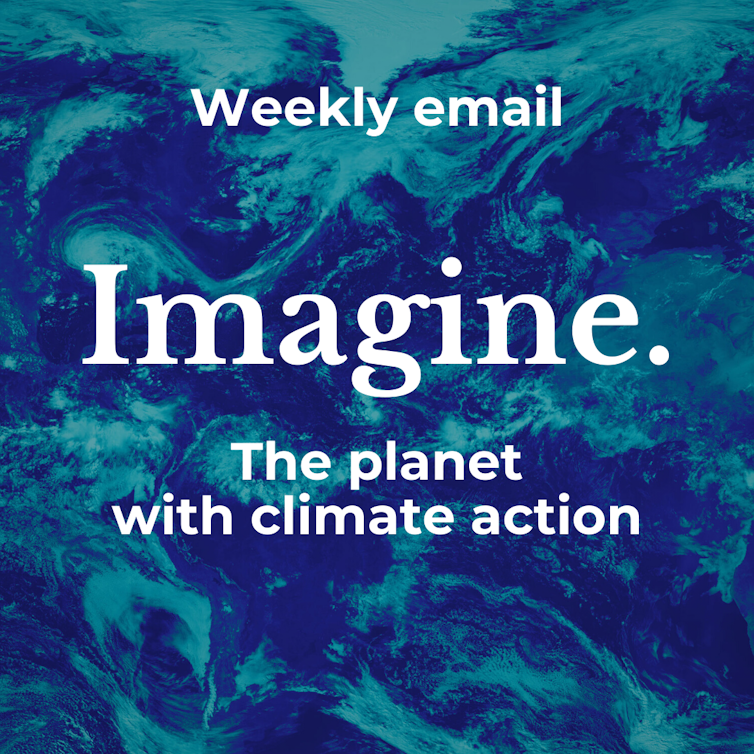 Don't have time to read about climate change as much as you'd like?
Get a weekly roundup in your inbox instead. Every Wednesday, The Conversation's environment editor writes Imagine, a short email that goes a little deeper into just one climate issue. Join the 10,000+ readers who've subscribed so far.
---
Clare Richardson-Barlow is a non-resident fellow at the National Bureau of Asian Research.
Andrew Pimm and Pepa Ambrosio-Albala do not work for, consult, own shares in or receive funding from any company or organisation that would benefit from this article, and have disclosed no relevant affiliations beyond their academic appointment.
commodities
pandemic
uk
france
germany
russia
ukraine
eu
What Is Helicopter Money? Definition, Examples & Applications
What Is Helicopter Money?What's a surefire way to encourage spending, and thus, spur growth? How about dropping money from the sky? As far-stretched…
What Is Helicopter Money?
What's a surefire way to encourage spending, and thus, spur growth? How about dropping money from the sky?
As far-stretched as this idea seems, it actually has credence in schools of economic thought, particularly during times of recession or supply shocks. Helicopter money policies inject large sums into the monetary supply either through increased spending, direct cash stimulus, or a tax cut.
This policy has two goals in mind:
1. Expand the supply of money, which improves liquidity
2. Spur economic growth
Economists consider helicopter money to be an option oflast resort, after other measures, such as lowering interest rates or quantitative easing, have either failed to lift an economy out of recession or because interest rates are already as low as they can get. This conundrum is known as a liquidity trap, when the economy is at a standstill because people are hoarding their savings instead of spending.
Since the practice of helicopter money also tends to foster inflation, it typically works best during periods of deflation, when prices, along with overall monetary supply, contract without a corresponding decrease in economic output. One relevant example is the Great Depression. Bank runs resulted in a reduction in both the monetary supply as well as in the overall prices of goods and services.
It takes a whole lot to lift an economy from such dire straits, and in such cases, helicopter money can be a viable option.
Example of Helicopter Money: The COVID-19 Recession
At the onset of the COVID-19 pandemic, the stock market crashed, and GDP nosedived, thrusting the economy into recession. While the Federal Reserve slashed interest rates and instituted a new round of quantitative easing measures, the U.S. government responded with helicopter money.
Under the Coronavirus Aid, Relief, and Economic Security Act (CARES), the Trump administration authorized two rounds of direct-to-taxpayer stimulus payments, of $1200 and $600 per person, in 2020.
In addition, as part of the Paycheck Protection Program (PPP), payroll loans were offered to thousands of small businesses—and many were quickly forgiven. The Federal Reserve also provided increased liquidity to banks so that they could offer loans to businesses to help them stay afloat.
Who Coined the Term Helicopter Money?
In a 1969 paper entitled "The Optimum Quantity of Money," economist Milton Friedman coined the term "helicopter drop" as a method to increase monetary policy during times of economic stress. He wrote:
"Let us suppose now that one day a helicopter flies over [the] community and drops an additional $1,000 in bills from the sky, which is, of course, hastily collected by members of the community. Let us suppose further that everyone is convinced that this is a unique event which will never be repeated."
The point was that the easiest way to lift an economy out of troubled times would be to give its population a direct injection of money. This would both expand the monetary supply and as well as increase the disposable income of the populace, resulting in greater consumer spending and increased economic output.
Who Made the Concept of Helicopter Money Popular?
In the 1990s, Japan was facing a deflationary crisis. Its central bank had implemented crippling rate hikes to calm its housing bubble—to disastrous economic effects.
In a 2002 speech to the National Economists Club, then-Fed Governor Ben Bernanke proposed that Japan's central bank could have re-started the country's economy through fiscal programs:
"A broad-based tax cut, for example, accommodated by a program of open-market purchases to alleviate any tendency for interest rates to increase, would almost certainly be an effective stimulant to consumption and hence to prices. Even if households decided not to increase consumption but instead re-balanced their portfolios by using their extra cash to acquire real and financial assets, the resulting increase in asset values would lower the cost of capital and improve the balance sheet positions of potential borrowers. A money-financed tax cut is essentially equivalent to Milton Friedman's famous "helicopter drop" of money"
However, critics interpreted Bernanke's words as his way of authorizing indiscriminate money printing, and the moniker "Helicopter Ben" took hold.
Bernanke would go on to chair the Federal Reserve from 2006–2014, and many of his theories were put into practice during the Financial Crisis of 2007–2008 and subsequent Great Recession. In fact, President Barack Obama credited Bernanke's leadership during the crisis with averting a second Great Depression.
Helicopter Money vs. Quantitative Easing
While helicopter money and quantitative easing are both monetary policy tools, and both increase the monetary supply, they actually have different effects on a central bank's balance sheet.
Through quantitative easing, a central bank buys trillions of dollars' worth of long-term securities, such as Treasury securities, corporate bonds, mortgage-backed securities, or even stocks. This increases its reserves and expands its balance sheet. These purchases are also reversible, meaning the central bank can swap out its assets if it chooses.
Helicopter money, on the other hand, involves fiscal stimulus: distributing money to the public. It has no impact on a central bank's balance sheet. The practice of helicopter money is irreversible, which means it is permanent—and cannot be undone.
In effect, helicopter money is less a long-term economic solution than it is a "one-time" or short-term operation.
Pros of Helicopter Money
In a 2016 blog post written for the think-tank Brookings Institution, Bernanke admitted that his helicopter money reference gave him some bad PR. In fact, he said that their media relations officer, Dave Skidmore, had warned Bernanke against using the term, saying "It's just not the sort of thing a central banker says."
But Bernanke insisted, and the moniker stuck.
To this day, Bernanke continues to believe in the practice of helicopter money as a tool the Fed could use in response to a slowdown in the economy. His successor at the Federal Reserve, Janet Yellen, agreed, stating that helicopter money "is something that one might legitimately consider."
Other central bankers support the concept, particularly in Europe, which suffered from debt crises that mired its economy throughout the 2000s, igniting deflationary pressures like low demand and weak lending, and made recovery exceedingly difficult.
Cons of Helicopter Money
The biggest drawback of helicopter money is the inflation it tends to ignite. And since inflation is notoriously difficult to manage, once the inflationary fires have been stoked, what's to prevent them from growing out of control—and fostering hyperinflation? That's what happened in countries like Argentina and Venezuela, when their central banks printed money and gave it to their governments, who in turn gave it to the people. Inflation surged.
Helicopter money also leads to weakened currencies, because as more and more money is printed, its value decreases significantly. It could also deter currency traders from making long-term investments if the practice is prolonged.
Clearly, helicopter money is not a practice a central bank should undertake lightly.
recession
depression
pandemic
coronavirus
covid-19
stimulus
economic growth
treasury securities
bonds
corporate bonds
stocks
monetary policy
fed
federal reserve
currencies
trump
governor
recession
gdp
recovery
interest rates
consumer spending
stimulus
japan
europe
Arsenal's $55.9M Loss An Improvement Over Previous Fiscal Year
Arsenal took a heavy loss but saw reasons for optimism.
The post Arsenal's $55.9M Loss An Improvement Over Previous Fiscal Year appeared first on Front…
As a team in transition, Arsenal saw some losses in its last`fiscal year — but also saw signs of hope.
The Premier League team took an operating loss of $55.9 million in the fiscal year ending May 2022.
That figure was a significant improvement on last year's $131.9 million loss.
The team saved around $39 million in wages compared to the previous year.
But broadcasting revenue dropped from $225 million to $178 million.
Arsenal benefitted from the lifting of pandemic restrictions, with matchday revenue rising by around $51.6 million to $453.7 million.
Streak Snapped
The club failed to qualify for any European competitions in the 2020-21 season for the first time since 1994-95, which led to heavy spending on player contracts. 
"This investment recognises that the Club has not been where it wanted to be in terms of on-field competitiveness and that, as a minimum, qualification for UEFA competition needed to be regained, as a prerequisite to re-establishing a self-sufficient financial base," the club wrote.
Arsenal credited owners Kroenke Sports & Entertainment for its willingness to invest in the team.
The move has borne fruit this season with Arsenal's return to the Europa League, the second-tier competition to the UEFA Champions League. The team has already earned $8.4 million for its appearance there, with total potential earnings up to $22.1 million.
The post Arsenal's $55.9M Loss An Improvement Over Previous Fiscal Year appeared first on Front Office Sports.
european
pandemic