London's Olympic legacy: research reveals why £2.2 billion investment in primary school PE has failed teachers
Many primary school PE lessons have been outsourced to private sports contractors, resulting in the 'deskilling' of a generation of teachers.
The 2012 Olympic and Paralympic Games in London were billed as the "Legacy Games". The euphoria in the lead up was palpable. London was poised to host a global event that, through the power of sport, promised to have a major impact on health, education and culture, as well as boosting the economy through ambitious infrastructure projects.
Physical education (PE) in primary schools in England was to be a significant benefactor, with the aim to inspire the youngest school-aged children. Renewed investment in PE would be crucial when it came to delivering much of the Games' legacy. The prime minister at the time, David Cameron, pledged a commitment to school sport in a speech delivered just before the Games started. He said: "The Olympic spirit of taking part can make a real difference to young people," adding:
Sustaining the momentum of the Games means opening people's eyes to the possibility of sport. Getting young people to follow their heroes and to take part and to get schools to take part as well …
But as the tenth anniversary of the London Olympics approaches, our research – undertaken over the past six years – tells a very different story. Despite a direct investment of more than £2.2 billion into primary PE since 2012 – making it the highest-funded subject at primary age – most PE lessons in the primary sector are outsourced to sports coaches and instructors who often possess "limited qualifications [and] a minimal knowledge of the pupil recipients", according to a high-profile cross-party group of MPs and experts called in to investigate the funding.
We have identified a clear failure of this Olympic investment – known as the Primary PE and School Sport Premium (or "Premium") – to deliver on one of its stated aims of increasing the "confidence, knowledge and skills of all [primary] staff in teaching PE and sport". We found there is little evidence of any legacy of improved PE teaching within England's primary school sector. Final-year primary education trainees who took part in our latest research told us it was difficult for them to even observe a primary PE lesson as part of their teacher-training. For most, teaching a PE lesson was not an option.
The London Olympics windfall has instead seen staff teachers sidelined in favour of an army of outsourced providers, looking for business in a well-funded marketplace for the best part of a decade. Many schools say they are happy to pay for this extra expertise, and are happy with the work the private sports coaches do. But there has been a striking lack of auditing of how this taxpayers' money has been spent.
Our research highlights 61 different permutations of who has been teaching PE to children in English primary schools, ranging from accredited sports coaches to parent helpers and teaching assistants.
With the government still in discussions about the future of the Premium beyond the current academic year, and amid growing budgetary pressures, the failure to build primary PE teachers' skills could lead to a rapid erosion of provision should the funding be cut.
This has in-part been allowed to happen by the extraordinary lack of accountability over the use of this money. Earlier this year, Ofsted concluded that "it is still unclear what precise and sustained positive effect it [the Premium] is having on teachers' expertise and pupils' outcomes in PE".
So what has happened to the £2.2 billion of taxpayers' money, and what is the real legacy of London 2012 on the teaching profession? We turned to primary schools and recently qualified teachers to find the answers. Perhaps surprisingly in the wake of London 2012, no such extra funding was invested into secondary schools, so the promise of change through PE was left almost entirely to the primary sector.
---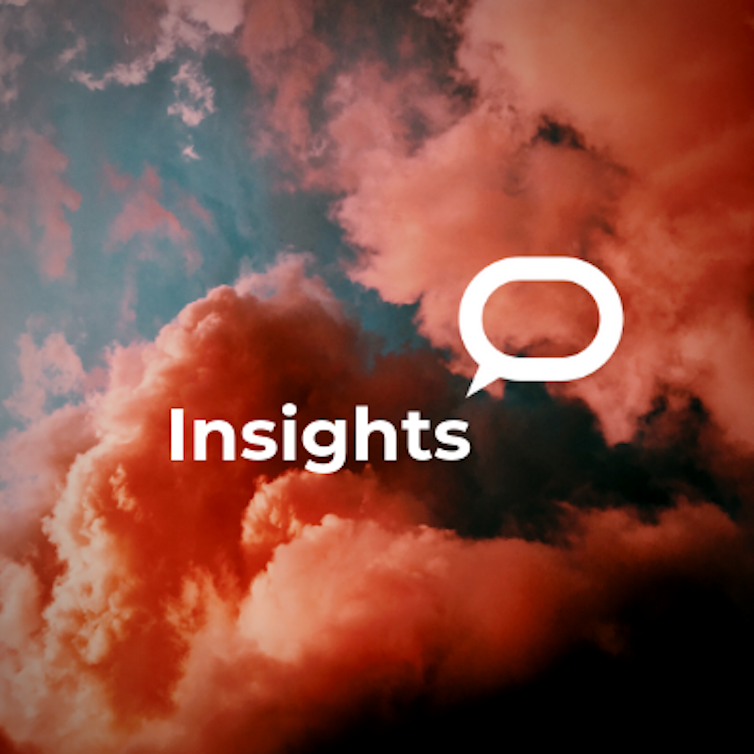 This story is part of Conversation Insights
The Insights team generates long-form journalism and is working with academics from different backgrounds who have been engaged in projects to tackle societal and scientific challenges.
---
Since 2015, we have analysed more than 1,800 school websites and documents detailing primary PE investment. We have also surveyed 1,200 trainee teachers – the largest study of its kind to investigate trainee teachers in primary PE – and conducted a further survey of 625 trainee teachers.
The aim was to understand and scope their experience of teaching PE. Our culminated findings have huge implications for the future of primary PE teaching.
Primary PE and the school sport 'Premium'
The post-2012 era triggered a flurry of political interest and financial investment into primary PE. A government document at the time – Inspired by 2012: The legacy from the London 2012 Olympic and Paralympic Games – heralded:
Sport should be a central and important part of any school. Great schools have long known that sporting excellence and participation, alongside strong cultural opportunities, go hand in hand with high academic standards. To support this aim, physical education will remain a compulsory part of the curriculum at all four key stages of education, with a greater emphasis on competitive sport.
The upshot of this publication was the announcement that an initial ring-fenced investment of £150 million per year would be made to primary PE. It would be payable directly to all maintained primary schools in England. The Premium was later doubled in 2017 to £320 million per year – made possible by a tax on sugary drinks.
With investment accrued from three government departments – the Department for Education (DfE), the Department of Health, and the Department of Digital Culture, Media and Sport – the Premium was meant to have a major impact on young people's education, health and sport participation.
But crucially it was also supposed to improve the confidence and competence of primary teachers to teach PE. This was made explicit through the Premium's five key indicators as outlined by the DfE – and most obviously the third:
engagement of all pupils in regular physical activity
the profile of PE and sport is raised across the school as a tool for whole-school improvement
increased confidence, knowledge and skills of all staff in teaching PE and sport
broader experience of a range of sports and physical activities offered to all pupils
increased participation in competitive sport.
More investment than maths
Initial government guidance about how schools could spend this extra money was flexible. Head teachers were given autonomy to determine how to achieve the goal of improving the quality of PE and sports provision in their schools.
To this day, primary PE remains the highest funded subject in the school curriculum – when you take into account additional funding. As a contemporary comparison, mathematics – a core area of the curriculum, typically taught to children on a daily basis and part of a national standardised annual testing programme – has received a total extra investment of £52 million over nine years, on top of what schools get in the annual budgets. (This includes £11 million of additional government funding since 2013, across primary and secondary schools, to support a "mathematics mastery" agenda.) This extra funding is dwarfed compared to the £2.2 billion provided to primary schools for PE over ten years through the Premium.
And the investment into primary PE continues to rise year on year, with few questions being asked about what impact it is having. But based on our evidence, it would seem that the funding is without infrastructure and accountability, and has created cracks in the foundation of primary PE teaching that might now be irreversible.
Out-sourcing
In the absence of any transparent and independent review of the Premium, university teacher-training providers in England commissioned the All-Party Parliamentary Group on a Fit and Healthy Childhood to look at the issues around it. The 2019 report highlighted a number of mounting concerns stemming from the funding – the most prominent being how the Premium was left to plug the gaps in school budgets by outsourcing PE to private specialists who were "not qualified" to teach PE. The parliamentary report concluded:
The Premium has seemingly had the unfortunate and unforeseen consequence of virtually 'ceding' the subject in its entirety to non-qualified individuals; specifically, sports coaches/instructors with limited qualifications, a minimal knowledge of the pupil recipients and imperfect understanding of key pedagogical matters such as inclusion, progression and assessment.
Ofsted, Her Majesty's Inspectorate for Schools, has written two critical reports on the effectiveness of the Premium. Its March 2022 report questioned the overall "positive effect" on teachers and pupils alike when it came to PE, while its 2018 report noted that some schools were not following guidance on how the Premium should be spent. Despite these reports, Ofsted is not responsible for auditing the Premium or tracking its spending, compounding the overall lack of accountability around it.
It is important to underline that we do not believe the Premium has been a total failure. Some of the key indicators have been met and many private sports coaches are doing a great job when it comes to teaching primary PE. Indeed, all of the schools we sampled in 2018 were clear that the funding had had a significant impact on how they deliver PE.
Nevertheless, there is a total lack of recorded figures or evidence related to Premium spending – and that is a concern. Investigations attached to our 2018 research revealed that there were significant challenges with accountability, quality assurance and sustainability. And the testimony from head teachers overwhelmingly revealed there was little or no concern for long- or even medium-term strategy in PE delivery.
Removal without renewal
Perhaps an even bigger problem is that this funding was supposed to be sustainable and of long-term benefit to primary education. The word "sustainability" was attached to the Premium from the start. In short, what schools invest in now should have a long-lasting impact in the future. Within the field of conservation, sustainability is often associated with renewal or regrowth; what is lost is then replaced.
But in the context of primary PE, outsourced providers have now replaced swathes of teachers for the best part of a decade. And this has led to the deskilling of a profession which was already lacking confidence and competence to teach PE in primary schools.
Guidance from the DfE states that if Premium funding is used to buy in external expertise, it should be done so to upskill teachers, not to replace them. But according to the trainee teachers we spoke with, this upskilling was only happening in 4.5% of the lessons they observed (where a qualified teacher worked alongside an external sports coach to glean valuable PE knowledge).
There have been warning signs for years. Our earlier research findings revealed that the use of external sports coaches, who do not hold primary teaching qualifications, has been growing for the best part of two decades, raising questions about how such an approach could be sustainable without continued levels of investment.
Another 2018 study we conducted investigated more detailed experiences of seven schools in one local authority. Through semi-structured interviews with head teachers, the study aimed to find out how the Premium had been spent and what impact it had had. The sample of schools demonstrated there were no robust or transparent mechanisms for recording the impact of the funding. This is despite the government stipulating this as a requirement of the Premium, with guidelines published by both the Association for Physical Education and the Youth Sport Trust, linked to the DfE guidance.
What if the funding was pulled?
So what would happen if the funding was removed? One obvious solution would be for primary schools to return to delivering PE via their existing teaching workforce and stop the expensive outsourcing programme. But two decades of government policies have quietly eroded the PE expertise that once could be found in every school. Restoring this would undoubtedly require an increase in school staffing budgets.
When the Department for Education (DfE) published its Qualifying to Teach document in 2002, it specified that trainee teachers were no longer required to hold a subject specialism beyond their basic general primary training (for example, in PE, Science, Art or History).
Consequently, many universities moved from offering three- and four-year undergraduate teaching courses, to one-year postgraduate courses. One likely suggestion for this was to speed up the time it took for teachers to become qualified and reduce the cost of doing so (a standard single honours degree has less than half the hours of a teacher-training degree. So over a three/four-year period the resources required to deliver a teacher-training degree are considerably more expensive). If placements can be done in school too that's even better as it's someone else's staff, time and facility.
With less specialist subject teaching required in schools, this also meant fewer staff were needed and subjects, such as PE, began to be delivered with minimum provision and limited content.
The leaching of specialist expertise from primary PE had begun. We are now two decades on from the DfE's revised professional standards detailed in Qualifying to Teach and two decades on from outsourced PE "specialists" routinely entering primary schools. In short, most primary teachers under the age of 40 have entered the profession with limited and generalist teacher-training. They don't always have a related degree and have little opportunity to teach PE.
The inevitable conclusion is that if schools chose to deliver PE via their existing workforce, and if the Premium funding were removed, the quality of provision would be patchy and inconsistent at best. While some schools may well have a PE graduate, others will have no one either interested or qualified to lead the subject.
Is the policy still fit for purpose?
As we await an announcement from government on whether the Premium will continue in 2022-23, it is timely to reflect on what tangible impact the funding has had on the physical education of young people so far.
Nobody in the primary sector wants to see this funding pulled. But the sheer volume of investment, over such a long period and with very little accountability, requires that serious questions are asked about its future.
At the very least, greater accountability and investment into a sustainable PE infrastructure and professional development is needed to ensure that qualified teachers are not permanently absent from the PE curriculum.
One such response has come from a recent Lords Committee report and Westminster debate advocating that PE be made a core subject, alongside English, mathematics and science – a view shared by many within the profession.
It is true that many young people, and teachers, will have benefited from the Premium and its outsourcing legacy through increased opportunities and access to physical activity. But those benefits are not known beyond the point of delivery and are dependent on continued investment in a complex infrastructure of external personnel.
This is not to disparage the role that such a diverse and outsourced workforce has brought to PE and school sport over the last decade, but it does suggest that clarity is needed about what its role is, or could be.
External providers are exactly that: external. They should complement teachers' expertise, not replace it. In the wake of the pandemic, the health and wellbeing of children is more important than ever. But the value of a subject cannot be based on money alone.
The subject is at a crossroads: it can either continue with high levels of investment to sustain a complex outsourcing workforce or it can commit to a change in policy that focuses on initial teacher-training and continued professional development that starts to build a teaching profession that is confident and knowledgeable in delivering primary PE.
This government has nailed its colours to the mast with its so-called levelling up agenda, which includes action on healthcare, wellbeing and standards of primary educational attainment. If it is serious about delivering these, it cannot ignore how we provide PE at primary level.
Whatever the right direction, if we are not to squander the legacy of London 2012, we should ensure that the physical education of young people is fully integrated into the school curriculum with funding that is both sustainable and accountable.
---

For you: more from our Insights series:
To hear about new Insights articles, join the hundreds of thousands of people who value The Conversation's evidence-based news. Subscribe to our newsletter.
The authors do not work for, consult, own shares in or receive funding from any company or organisation that would benefit from this article, and have disclosed no relevant affiliations beyond their academic appointment.
army
pandemic
testing
china
Repeated COVID-19 Vaccination Weakens Immune System: Study
Repeated COVID-19 Vaccination Weakens Immune System: Study
Authored by Zachary Stieber via The Epoch Times (emphasis ours),
Repeated COVID-19…
Repeated COVID-19 Vaccination Weakens Immune System: Study
Authored by Zachary Stieber via The Epoch Times (emphasis ours),
Repeated COVID-19 vaccination weakens the immune system, potentially making people susceptible to life-threatening conditions such as cancer, according to a new study.
Multiple doses of the Pfizer or Moderna COVID-19 vaccines lead to higher levels of antibodies called IgG4, which can provide a protective effect. But a growing body of evidence indicates that the "abnormally high levels" of the immunoglobulin subclass actually make the immune system more susceptible to the COVID-19 spike protein in the vaccines, researchers said in the paper.
They pointed to experiments performed on mice that found multiple boosters on top of the initial COVID-19 vaccination "significantly decreased" protection against both the Delta and Omicron virus variants and testing that found a spike in IgG4 levels after repeat Pfizer vaccination, suggesting immune exhaustion.
Studies have detected higher levels of IgG4 in people who died with COVID-19 when compared to those who recovered and linked the levels with another known determinant of COVID-19-related mortality, the researchers also noted.
A review of the literature also showed that vaccines against HIV, malaria, and pertussis also induce the production of IgG4.
"In sum, COVID-19 epidemiological studies cited in our work plus the failure of HIV, Malaria, and Pertussis vaccines constitute irrefutable evidence demonstrating that an increase in IgG4 levels impairs immune responses," Alberto Rubio Casillas, a researcher with the biology laboratory at the University of Guadalajara in Mexico and one of the authors of the new paper, told The Epoch Times via email.
The paper was published by the journal Vaccines in May.
Pfizer and Moderna officials didn't respond to requests for comment.
Both companies utilize messenger RNA (mRNA) technology in their vaccines.
Dr. Robert Malone, who helped invent the technology, said the paper illustrates why he's been warning about the negative effects of repeated vaccination.
"I warned that more jabs can result in what's called high zone tolerance, of which the switch to IgG4 is one of the mechanisms. And now we have data that clearly demonstrate that's occurring in the case of this as well as some other vaccines," Malone, who wasn't involved with the study, told The Epoch Times.
"So it's basically validating that this rush to administer and re-administer without having solid data to back those decisions was highly counterproductive and appears to have resulted in a cohort of people that are actually more susceptible to the disease."
Possible Problems
The weakened immune systems brought about by repeated vaccination could lead to serious problems, including cancer, the researchers said.
Read more here...
Tyler Durden
Sat, 06/03/2023 - 22:30
vaccine
testing
antibodies
rna
covid-19
mortality
mexico
Study Falsely Linking Hydroxychloroquine To Increased Deaths Frequently Cited Even After Retraction
Study Falsely Linking Hydroxychloroquine To Increased Deaths Frequently Cited Even After Retraction
Authored by Jessie Zhang via Thje Epoch…
Study Falsely Linking Hydroxychloroquine To Increased Deaths Frequently Cited Even After Retraction
Authored by Jessie Zhang via Thje Epoch Times (emphasis ours),
An Australian and Swedish investigation has found that among the hundreds of COVID-19 research papers that have been withdrawn, a retracted study linking the drug hydroxychloroquine to increased mortality was the most cited paper.
With 1,360 citations at the time of data extraction, researchers in the field were still referring to the paper "Hydroxychloroquine or chloroquine with or without a macrolide for treatment of COVID-19: a multinational registry analysis" long after it was retracted.
Authors of the analysis involving the University of Wollongong, Linköping University, and Western Sydney Local Health District wrote (pdf) that "most researchers who cite retracted research do not identify that the paper is retracted, even when submitting long after the paper has been withdrawn."
"This has serious implications for the reliability of published research and the academic literature, which need to be addressed," they said.
"Retraction is the final safeguard against academic error and misconduct, and thus a cornerstone of the entire process of knowledge generation."
Scientists Question Findings
Over 100 medical professionals wrote an open letter, raising ten major issues with the paper.
These included the fact that there was "no ethics review" and "unusually small reported variances in baseline variables, interventions and outcomes," as well as "no mention of the countries or hospitals that contributed to the data source and no acknowledgments to their contributions."
Other concerns were that the average daily doses of hydroxychloroquine were higher than the FDA-recommended amounts, which would present skewed results.
They also found that the data that was reportedly from Australian patients did not seem to match data from the Australian government.
Eventually, the study led the World Health Organization to temporarily suspend the trial of hydroxychloroquine on COVID-19 patients and to the UK regulatory body, MHRA, requesting the temporary pause of recruitment into all hydroxychloroquine trials in the UK.
France also changed its national recommendation of the drug in COVID-19 treatments and halted all trials.
Currently, a total of 337 research papers on COVID-19 have been retracted, according to Retraction Watch.
Further retractions are expected as the investigation of proceeds.
Tyler Durden
Sat, 06/03/2023 - 17:30
link
coronavirus
covid-19
treatment
fda
hydroxychloroquine
mortality
deaths
uk
france
world health organization
Biden Signs Debt Ceiling Bill, Ending Monthslong Political Battle
Biden Signs Debt Ceiling Bill, Ending Monthslong Political Battle
Authored by Lawrence Wilson via The Epoch Times,
President Joe Biden signed…
Biden Signs Debt Ceiling Bill, Ending Monthslong Political Battle
Authored by Lawrence Wilson via The Epoch Times,
President Joe Biden signed the Fiscal Responsibility Act on Saturday, suspending the debt ceiling for 19 months and bringing a monthslong political battle to a close.
The compromise legislation negotiated by Biden and House Speaker Kevin McCarthy (R-Calif.) passed both houses of Congress with bipartisan support this week, averting a potential default on the nation's financial obligations.
"Passing this budget agreement was critical. The stakes could not have been higher," Biden said in a Friday evening address to the nation from the Oval Office.
Congressional leaders in both parties, eager to avoid financial disaster, endorsed the bill.
McCarthy referred to the legislation in historic terms, calling it the biggest spending cut ever enacted by Congress. Senate Majority Leader Chuck Schumer (D-N.Y.) said, "We've saved the country from the scourge of default," after the bill passed the Senate on June 1.
House Minority Leader Hakeem Jeffries (D-N.Y.) and Senate Minority Leader Mitch McConnell (R-Ky.) both supported the bill.
Biden vs. McCarthy
The president's signature ends a monthslong cold war with McCarthy over terms for raising the nation's $31.4 trillion debt ceiling.
The Financial Responsibility Act suspends the debt ceiling until Jan. 1, 2025, cuts non-defense discretionary spending slightly in 2024, and limits discretionary spending growth to 1 percent in 2025.
The agreement also contains permitting reforms for oil and gas drilling, changes to work requirements for some social welfare programs, and clawbacks of $20 billion in IRS funding and $30 billion in unspent COVID-19 relief funds, among other provisions.
President Joe Biden hosts debt limit talks with House Speaker Kevin McCarthy (R-Calif.) and other congressional leaders in the Oval Office at the White House on May 9, 2023. (Kevin Lamarque/Reuters)
In the absence of congressional action to allow additional borrowing, the United States would have lacked the ready cash to pay all of its bills on June 5, according to Treasury Secretary Janet Yellen.
Yellen announced in January that the country was in danger of reaching its limit.
McCarthy then said Congress would not increase the limit without an agreement from the White House to cut spending. Biden said he would not negotiate over lifting the limit because that would put the full faith and credit of the United States at risk.
The impasse was broken in late April when the House passed the Limit, Save, Grow Act, authorizing a $1.5 trillion increase in borrowing along with spending cuts and other measures favored by Republicans.
Biden then agreed to negotiate with McCarthy, resulting in the Fiscal Responsibility Act.
Opposition
A vocal minority of lawmakers in both parties opposed the bill.
Some Republicans believed the agreement conceded too much to Democrats. Rep. Chip Roy (R-Texas) nearly blocked the bill in committee, but it cleared by a single vote.
Some Democrats opposed the agreement because it cuts discretionary spending and changes work requirements for the Supplemental Nutrition Assistance Program (SNAP). They said those provisions would hurt working Americans and those in need.
​​House Rules Committee member Rep. Chip Roy (R-Texas) speaks at the Capitol on Jan. 30. (Win McNamee/Getty Images)
A group of Senate Republicans led by Lindsey Graham (R-N.C.) and Susan Collins (R-Maine) initially opposed the bill due to concerns about the level of defense spending. They were brought on board by assurances from Schumer and McConnell that emergency defense appropriations could be added later if needed.
The bill passed the House by a vote of 314 to 117 on May 31. Forty-six Democrats and 71 Republicans voted no.
The Senate passed the measure 63 to 36 the next day. Four Democrats, one Independent, and 41 Republicans voted no.
Mixed Reactions
Outside the Capitol, some observers applauded the bipartisan effort while others echoed the complaints of congressional dissenters.
"This kind of compromise is exactly how divided government should work," Kelly Veney Darnell, interim CEO of the Bipartisan Policy Center, said in a June 2 statement.
EJ Antoni, a research fellow at The Heritage Institute, said "conservatives have little to celebrate with this deal, and much about which to complain." According to Antoni, the bill doesn't actually cut spending. He called it "left-wing legislation" in a statement published June 1.
Navin Nayak, counselor at the Center for American Progress, endorsed the legislation unenthusiastically, saying it was imperfect but necessary in a May 31 statement. Nayak said the Mountain Valley Pipeline, green-lighted by the bill, puts the safety of thousands at risk and the added work requirements will increase hunger in America.
Congress must now work the provisions of the Fiscal Responsibility Act into a federal budget and the dozen appropriations bills required to fund the government in the coming year.
The 2024 fiscal year begins on Oct. 1.
Tyler Durden
Sat, 06/03/2023 - 15:30
default
covid-19
irs
white house
congress
senate
oil