Jay Bradner's NIBR exit sets off a succession plan at Merck; Dyne and MorphoSys fill major R&D roles
Jay Bradner
→ In the Big Pharma world, companies like J&J and Merck have experienced a pronounced sea change in leadership over a two-year period,…
→ In the Big Pharma world, companies like J&J and Merck have experienced a pronounced sea change in leadership over a two-year period, and you can begin to say the same at Novartis, which dismissed head of development John Tsai and head of oncology Susanne Schaffert as part of CEO Vas Narasimhan's wide-ranging restructuring plan. The next shoe to drop is Jay Bradner, the president of the Novartis Institutes for BioMedical Research, who is leaving his post on Halloween and passing the baton to Fiona Marshall, Merck's SVP and global head of discovery sciences, preclinical development and translational medicine.
Fiona Marshall
In a LinkedIn post that made the rounds on Thursday, Bradner said, "I cannot properly express my gratitude to all of my 5,600 incredible NIBR colleagues. In the darkest and most isolating moments of the pandemic, we leaned on each other and flourished personally and scientifically, with grace and often good humor. Thank you, NIBR, for the gift of your warm confidence, generous advices and total commitment to our research; it has been humbling and inspiring to be your leader."
As Marshall ventures off to NIBR, Merck has her successor all figured out. George Addona joined the pharma giant — from NIBR, coincidentally — in 2008 and has incrementally taken on bigger roles ever since: For almost three years, Addona has been Merck's VP of quantitative biosciences. You can read more of our coverage about each of these appointments here and here.
Francesco Bibbiani
→ Now that the clinical hold has been lifted on its therapy for Duchenne muscular dystrophy — a field that has seen its share of similar actions from the FDA — Dyne Therapeutics has tapped Francesco Bibbiani as SVP, head of development. Bibbiani had led global clinical development at Ultragenyx, which just bought its Angelman syndrome partner GeneTx in July, since February 2021 and has held other leadership positions in clinical development at PTC Therapeutics and Eisai.
Tim Demuth
→ MorphoSys has a potential blockbuster on its hands with the myelofibrosis drug pelabresib from its Constellation Pharmaceuticals buyout, but the German biotech will push forward without Malte Peters, who will retire as chief R&D officer at the end of the year. Schooled in Germany with a four-year run as Merck KGaA's head of global clinical development oncology, Tim Demuth will take over for Peters at the Monjuvi maker. Peer Review told you about where Demuth landed after he left the German pharma, taking the CMO job at Pieris Pharmaceuticals in August 2021. This planned transition comes after MorphoSys struck a deal to ship off two antibody programs to ARCH's Human Immunology Biosciences in June.
Alix Hart
→ Pfizer has poached Drew Panayiotou from Alphabet's Verily, naming him biopharma global chief marketing officer while Verily promotes Alix Hart to his previous post. Panayiotou, the chief marketing officer at Verily since late 2020, had been president of Chick-Fil-A subsidiary Red Wagon Ventures and was also the US chief marketing officer for Best Buy from 2009-13. Hart is a former Best Buy exec in her own right who became Verily's head of content and digital strategy last year after serving as Nvidia's global head of digital marketing from 2016-21. Beth Bulik has more on both appointments.
Cigall Kadoch
→ With Cigall Kadoch diving into her new job as an investigator with the Howard Hughes Medical Institute on Sept. 6, she has resigned as a board member at the biotech she co-founded, Foghorn Therapeutics. She'll still be on the SAB at Foghorn, which has sustained a regulatory double whammy with a partial clinical hold in May that graduated to a full clinical hold last week with its blood cancer drug FHD-286.
Kerry Blanchard
→ Putting a bow on a couple of CEO departures Endpoints News reported on last Friday, Kerry Blanchard walked away from Everest Medicines shortly after hitting the mountaintop in China with Gilead-partnered Trodelvy, gaining an approval in the country for unresectable locally advanced or metastatic triple-negative breast cancer. Everest president and CFO Ian Woo will be interim chief until the Shanghai biotech finds a permanent successor.
Austin, TX-based Aeglea BioTherapeutics is trimming its staff by 25%, while chief executive Anthony Quinn scales back to an advisory role and general counsel Jim Kastenmayer takes charge as interim president and CEO. The FDA threw down the stop sticks with a refusal-to-file letter for Aeglea's arginase 1 deficiency drug pegzilarginase in June.
And then there's Nordic Nanovector, trying to keep its head above water after waving the white flag with the PARADIGME study of its lead asset Betalutin in early July. CEO Erik Skullerud is out, and Malene Brondberg will step in temporarily as she continues her CFO duties — and as the Oslo biotech huddles up with Carnegie Investment Bank to "explore strategic options."
Jeff Cislini
→ You say you want a Revolution: Weeks removed from an upsized public offering totaling $230 million, RAS-mutated cancer biotech Revolution Medicines out of the Bay Area has selected Daniel Simon as CBO while promoting Jack Anders to CFO and Jeff Cislini to general counsel. During Simon's seven years with Guardant Health, he was SVP, biopharma business development and has worked in corporate development at Onyx Pharmaceuticals. Formerly SVP, finance and the principal financial and accounting officer for CEO Mark Goldsmith, Anders logged 12 years at Depomed before pivoting to Revolution Medicines in 2018. Cislini, the deputy general counsel since 2020, is a one-time legal exec at Atara Biotherapeutics.
Arun Upadhyay
→ Ocugen wasn't in the FDA's good graces when they faced a $10,000 fine for not unveiling trial results, but now that the clinical hold has been lifted on its Covid-19 vaccine candidate Covaxin, the Malvern, PA biotech has ushered in Robert Hopkins as CMO and promoted Arun Upadhyay to CSO. Hopkins has been around the block with Merck Research Laboratories and Emergent BioSolutions, among other companies, and in August 2021 he was elevated to medical chief at Adaptive Phage Therapeutics. Upadhyay joined Shankar Musunuri's squad in 2017 and had been running R&D at Ocugen since December.
Eugene Kennedy
→ With its stock price $GRTX languishing in the penny stock range after a Phase III pratfall with its lead drug avasopasem last October, Pennsylvania's Galera Therapeutics has appointed Eugene Kennedy as CMO. Jon Holmlund, Galera's medical chief since 2012, is retiring as the year comes to a close. Kennedy, the medical chief for the last year and a half at Innovative Cellular Therapeutics, tackled the same role at Lumos Pharma.
→ Regenerative medicine company Seraxis has reeled in Paul Strumph as CMO. Strumph brings experience from his times at Metavant Sciences (CMO), Lexicon Pharmaceuticals (VP, clinical development), Quintiles (North Americal regional CMO), and Juveniles Diabetes Research Foundation (CMO). Strumph jumpstarted his career at GSK, Merck KGaA/EMD Serono and Bristol Myers Squibb.
Jean-François Fournier
→ Quebec-based Valeo Pharma has recruited Kyle Steiger as chief commercial officer and Jean-François Fournier as business unit head — ophthalmology. Both are Novartis Canada alums: Steiger was VP of ophthalmology to cap off 19 years with the Big Pharma, and Fournier had spent the last three years as commercial director, marketing & sales. Before his time with Novartis Canada, Steiger was briefly the national sales director for Ipsen's oncology portfolio.
Ray Stapleton
→ After appointing Inhibitor Therapeutics chairman Mark Watson to the board of directors in early August, Vaxart has welcomed Ray Stapleton as chief technology officer. Stapleton comes to the South San Francisco vaccine maker from Genocea Biosciences, where he held the same title and was EVP. He also rose through the ranks in 15 years at Merck, becoming executive director, global vaccines technology and engineering until he left the pharma giant in 2015.
Rob Quinn
→ Advancing its lead asset — a drug for Charcot-Marie-Tooth disease type 1A named PXT3003 — into Phase III, French neuro biotech Pharnext has installed GSK financial vet Rob Quinn as CFO, while Valérie Worrall has moved on "to pursue other interests" after more than six months on the job. Quinn's most recent gig as finance chief was with BenevolentAI, and he's also been CFO for Silence Therapeutics.
Behzad Mahdavi
→ Ginkgo Bioworks has lined up Behzad Mahdavi as SVP of biopharma manufacturing & life science tools after raiding the bargain bin and buying out Zymergen — which had endured a disastrous ride on the struggle bus — for $300 million in July. Mahdavi makes the leap to Ginkgo from Catalent, where the 13-year Lonza vet served as VP, global open innovation.
Scott Dixon
→ Not to be confused with the IndyCar superstar, Scott Dixon has reached the checkered flag as chief commercial officer of digital clinical trial outfit ObvioHealth. Dixon, who has worked at such companies as Oracle, WebMD and Parexel, spent the last year as chief revenue officer of Flywheel.io.
→ Texas-based Biote has lassoed in Samar Kamdar as CFO. Kamdar hops aboard after a stint as CFO of Slync.io and TaxAct. Prior to that, Kamdar had gigs at CROSSMARK, Availity, and PepsiCo.
Barry Lederman
→ Worldwide Clinical Trials has brought aboard Barry Lederman as CFO. This isn't Lederman's first time donning the CFO hat, having served in the role at Perimeter Solutions and Halo Pharmaceuticals. Earlier in his career, Lederman had gigs at Eisai and Nycomed and a 10-year run at Roche.
Kim Boericke
→ Clinical trial service provider THREAD is weaving in Kim Boericke to its leadership team as chief delivery officer. Boericke joins with experience from her times at Icon (president, Icon commercialization and outcomes), Quintiles (VP and managing director) and i3 Research (global VP).
→ Getting this year off to an auspicious start with a $100 million Series B round, UK cell and gene therapy manufacturer Ori Biotech has made a bevy of moves, starting with Kale Feeter and Lindsey Clarke as directors of business development.
Lindsey Clarke
Feeter comes to Ori from Cytiva, where he was enterprise business development leader, cell & gene therapy, while Clarke was Bio-Techne's senior manager, global product marketing, cell & gene therapy. Ori has also enlisted Sartorius alum Quentin Vicard as director of product management, Brian Macauley as cloud platform lead, and ex-Autolus senior scientist Claire Horlock as principal scientist. Finally, Isabelle Rivière and Jason Bock are now members of the scientific advisory board.
→ ProKidney is bringing in a pro itself in the likes of Glenn Schulman as SVP of investor relations. Schulman previously served as VP of investor relations at X4 Pharmaceuticals and was SVP, investor relations and corporate communications at Aurinia Pharmaceuticals. Schulman has also held roles at Achillion Pharmaceuticals and CuraGen.
→ Avid Bioservices has recruited Pramthesh Patel as VP, process development. Patel, a 23-year vet from GSK, most recently served as senior director. Prior to that, Patel had a decade-long stint at Bristol Myers.
Natalie Mount
→ Gateway to a new chairperson: 16-year Pfizer vet Natalie Mount has been named to the position at St. Louis cell therapy outfit Wugen, replacing John McKearn, who will stay on the board. The ex-CSO of GammaDelta Therapeutics, Mount was also CEO of GammaDelta spinout Adaptate Biotherapeutics — two companies that have been sold to Takeda in the last year.
→ Taiyin Yang has joined the board of directors at Brii Biosciences after retiring from a career at Gilead that began in 1993. Former Sana exec Stacey Ma succeeded Yang as Gilead's EVP of pharmaceutical development and manufacturing on July 18.
Helen Kim
→ Irish biotech Prothena has reserved space for Helen Kim — the former EVP of business development at Kite — on the board of directors. Since 2019, the ex-NGM Biopharmaceuticals CBO has been a senior director at Arie Belldegrun's Vida Ventures. Novo Nordisk forked over $100 million upfront for Prothena's ATTR amyloidosis drugs last summer.
→ Ex-Ferring US chief Paul Navarre has clinched a spot on the board of directors at Danish biotech Leo Pharma during a period of job cuts — up to 150 on the R&D team alone — and restructuring. After his 15 years at Procter & Gamble, Navarre held a string of leadership roles for a decade at Allergan and has been a strategic advisory board member at Flagship Pioneering.
→ Speaking of Flagship, the epigenetics-focused Omega Therapeutics has elected Rainer Boehm to the board of directors. Boehm finished up a long career at Novartis as chief commercial & medical affairs officer in 2017 and is a board member at Cellectis and Humanigen.
vaccine
fda
clinical trials
preclinical
therapy
pandemic
covid-19
canada
uk
germany
quebec
china
High fossil fuel prices mean UK cannot delay transition to low emissions steel
Steelmaking with green hydrogen is now a less expensive prospect relative to alternatives.
Steel is essential for making many of the technologies that will end fossil fuel combustion, including electric vehicles, wind turbines and solar panels. Unfortunately, to produce a lot of steel, manufacturers need to burn a lot of fossil fuel.
Steel production accounted for 2% of the UK's emissions in 2019 and ranks second for energy consumption among the country's heavy industries. Roughly two-thirds of this energy comes from coal.
The blast furnaces of steelworks burn a special type called coking coal (which is converted to a hard and porous fuel known as coke) at temperatures of up to 2,000°C, producing large amounts of carbon dioxide (CO₂) – around 1.8 tonnes for each tonne of steel. This method accounted for 82% of steel production in the UK in 2021, and 71% of all steel made worldwide that year.
While coal-based steelmaking can be decarbonised to an extent by capturing the CO₂, there has to be a suitable storage site nearby or sufficient demand for using that CO₂ in other industries. This is not the case for the blast furnaces in Port Talbot, Wales, which account for half of UK steel production.
Coking coal prices have more than doubled since the beginning of the pandemic and the invasion of Ukraine has disrupted supplies. In 2021, the UK imported 39% of its coking coal from Russia, with almost all of the rest coming from the US and Australia.
Another option is to use natural gas, another fossil fuel. But since 2020, gas prices have also risen considerably. These recent fuel cost hikes demand a reassessment of how steel is made.
Steelmaking with green hydrogen (hydrogen that has been split from water using electricity generated by renewables or nuclear power) removes fossil fuels from the process altogether. As a result, it could be insulated from increases in fossil fuel prices and carbon taxes, all of which have made steelmaking with fossil fuels more expensive in recent years.
The UK steel industry is currently given a free allocation of emissions allowances, which significantly lowers the effective carbon price paid by steel producers. Our recent research shows that, if this exemption were phased out gradually, steelmaking with green hydrogen produced using wind and solar electricity would in fact be cheaper than all other options.
Green steel
Hydrogen can convert iron ore to a pure form known as sponge iron through a process known as direct reduction. This involves heating hydrogen to between 800 and 1,000°C which reacts with the oxygen in iron ore to leave pure iron and water vapour, with no carbon emissions. The sponge iron is then processed in an electric arc furnace to produce steel.
Electric arc furnaces can also recycle scrap metal, and while the UK has no direct reduction furnaces, it already has five electric arc furnaces that recycle scrap to provide 18% of the nation's steel. If renewable electricity powered these furnaces and was used to generate the hydrogen that fuels the production of sponge iron, then total emissions from the steel industry could be zero.
The EU and UK have both committed to ending imports of Russian coal in 2022, and large producers such as Tata Steel and ArcelorMittal have already stopped using Russian commodities in their supply chains.
While high gas and electricity prices are making some industries revert to burning coal, our findings show that green hydrogen offers a cheaper alternative to steelmakers. At recent fossil fuel prices, we estimate that direct reduction steelmaking with green hydrogen could be roughly 15% cheaper than the cheapest coal-based option (including carbon capture and storage) over a typical 25-year project lifetime.
Steelmaking with green hydrogen and electric arc furnaces uses lots of electricity. So, in a recent paper, we looked at reducing industrial electricity bills by removing green levies (which raise funds to spur the deployment of renewable technology and support vulnerable customers) and energy network maintenance costs and moving them to general taxation instead.
This would put the UK's steel industry on an equal footing with France's and Germany's. We found that price parity could be achieved by increasing the average income tax bill by around 68p, rising to around £5.50 if UK steel production switched entirely to direct reduction with green hydrogen.
The UK government is considering exempting industries that consume a lot of energy from paying green levies. But soaring fossil fuel prices have hiked wholesale electricity costs so much that removing them and network maintenance fees will not significantly affect bills.
Instead, steelmakers and other heavy industries could access cheap renewable electricity directly in a green power pool.
The UK cannot afford to keep coal-based steelmaking in its decarbonisation strategy and must ensure the steel industry is ready to transition to using green hydrogen fuel instead.
---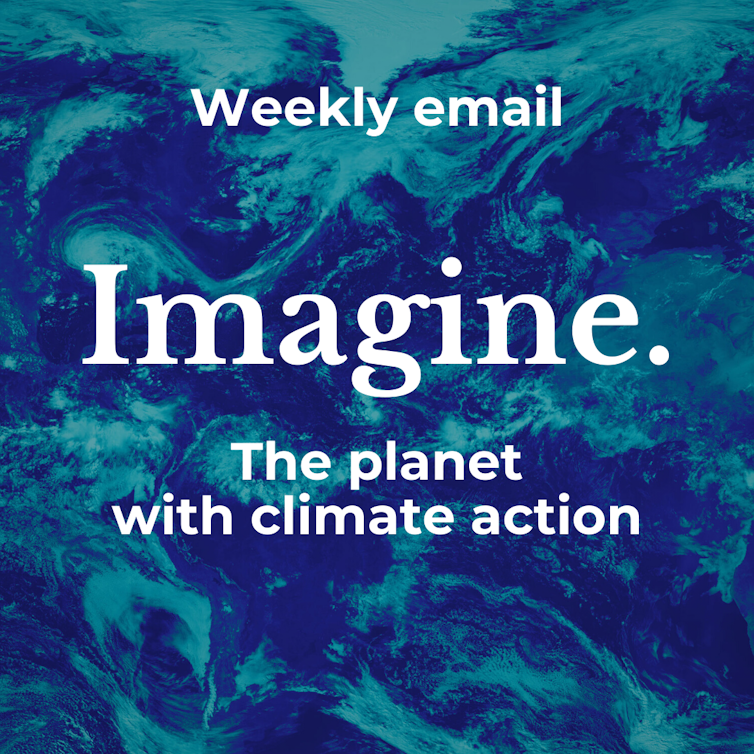 Don't have time to read about climate change as much as you'd like?
Get a weekly roundup in your inbox instead. Every Wednesday, The Conversation's environment editor writes Imagine, a short email that goes a little deeper into just one climate issue. Join the 10,000+ readers who've subscribed so far.
---
Clare Richardson-Barlow is a non-resident fellow at the National Bureau of Asian Research.
Andrew Pimm and Pepa Ambrosio-Albala do not work for, consult, own shares in or receive funding from any company or organisation that would benefit from this article, and have disclosed no relevant affiliations beyond their academic appointment.
commodities
pandemic
uk
france
germany
russia
ukraine
eu
What Is Helicopter Money? Definition, Examples & Applications
What Is Helicopter Money?What's a surefire way to encourage spending, and thus, spur growth? How about dropping money from the sky? As far-stretched…
What Is Helicopter Money?
What's a surefire way to encourage spending, and thus, spur growth? How about dropping money from the sky?
As far-stretched as this idea seems, it actually has credence in schools of economic thought, particularly during times of recession or supply shocks. Helicopter money policies inject large sums into the monetary supply either through increased spending, direct cash stimulus, or a tax cut.
This policy has two goals in mind:
1. Expand the supply of money, which improves liquidity
2. Spur economic growth
Economists consider helicopter money to be an option oflast resort, after other measures, such as lowering interest rates or quantitative easing, have either failed to lift an economy out of recession or because interest rates are already as low as they can get. This conundrum is known as a liquidity trap, when the economy is at a standstill because people are hoarding their savings instead of spending.
Since the practice of helicopter money also tends to foster inflation, it typically works best during periods of deflation, when prices, along with overall monetary supply, contract without a corresponding decrease in economic output. One relevant example is the Great Depression. Bank runs resulted in a reduction in both the monetary supply as well as in the overall prices of goods and services.
It takes a whole lot to lift an economy from such dire straits, and in such cases, helicopter money can be a viable option.
Example of Helicopter Money: The COVID-19 Recession
At the onset of the COVID-19 pandemic, the stock market crashed, and GDP nosedived, thrusting the economy into recession. While the Federal Reserve slashed interest rates and instituted a new round of quantitative easing measures, the U.S. government responded with helicopter money.
Under the Coronavirus Aid, Relief, and Economic Security Act (CARES), the Trump administration authorized two rounds of direct-to-taxpayer stimulus payments, of $1200 and $600 per person, in 2020.
In addition, as part of the Paycheck Protection Program (PPP), payroll loans were offered to thousands of small businesses—and many were quickly forgiven. The Federal Reserve also provided increased liquidity to banks so that they could offer loans to businesses to help them stay afloat.
Who Coined the Term Helicopter Money?
In a 1969 paper entitled "The Optimum Quantity of Money," economist Milton Friedman coined the term "helicopter drop" as a method to increase monetary policy during times of economic stress. He wrote:
"Let us suppose now that one day a helicopter flies over [the] community and drops an additional $1,000 in bills from the sky, which is, of course, hastily collected by members of the community. Let us suppose further that everyone is convinced that this is a unique event which will never be repeated."
The point was that the easiest way to lift an economy out of troubled times would be to give its population a direct injection of money. This would both expand the monetary supply and as well as increase the disposable income of the populace, resulting in greater consumer spending and increased economic output.
Who Made the Concept of Helicopter Money Popular?
In the 1990s, Japan was facing a deflationary crisis. Its central bank had implemented crippling rate hikes to calm its housing bubble—to disastrous economic effects.
In a 2002 speech to the National Economists Club, then-Fed Governor Ben Bernanke proposed that Japan's central bank could have re-started the country's economy through fiscal programs:
"A broad-based tax cut, for example, accommodated by a program of open-market purchases to alleviate any tendency for interest rates to increase, would almost certainly be an effective stimulant to consumption and hence to prices. Even if households decided not to increase consumption but instead re-balanced their portfolios by using their extra cash to acquire real and financial assets, the resulting increase in asset values would lower the cost of capital and improve the balance sheet positions of potential borrowers. A money-financed tax cut is essentially equivalent to Milton Friedman's famous "helicopter drop" of money"
However, critics interpreted Bernanke's words as his way of authorizing indiscriminate money printing, and the moniker "Helicopter Ben" took hold.
Bernanke would go on to chair the Federal Reserve from 2006–2014, and many of his theories were put into practice during the Financial Crisis of 2007–2008 and subsequent Great Recession. In fact, President Barack Obama credited Bernanke's leadership during the crisis with averting a second Great Depression.
Helicopter Money vs. Quantitative Easing
While helicopter money and quantitative easing are both monetary policy tools, and both increase the monetary supply, they actually have different effects on a central bank's balance sheet.
Through quantitative easing, a central bank buys trillions of dollars' worth of long-term securities, such as Treasury securities, corporate bonds, mortgage-backed securities, or even stocks. This increases its reserves and expands its balance sheet. These purchases are also reversible, meaning the central bank can swap out its assets if it chooses.
Helicopter money, on the other hand, involves fiscal stimulus: distributing money to the public. It has no impact on a central bank's balance sheet. The practice of helicopter money is irreversible, which means it is permanent—and cannot be undone.
In effect, helicopter money is less a long-term economic solution than it is a "one-time" or short-term operation.
Pros of Helicopter Money
In a 2016 blog post written for the think-tank Brookings Institution, Bernanke admitted that his helicopter money reference gave him some bad PR. In fact, he said that their media relations officer, Dave Skidmore, had warned Bernanke against using the term, saying "It's just not the sort of thing a central banker says."
But Bernanke insisted, and the moniker stuck.
To this day, Bernanke continues to believe in the practice of helicopter money as a tool the Fed could use in response to a slowdown in the economy. His successor at the Federal Reserve, Janet Yellen, agreed, stating that helicopter money "is something that one might legitimately consider."
Other central bankers support the concept, particularly in Europe, which suffered from debt crises that mired its economy throughout the 2000s, igniting deflationary pressures like low demand and weak lending, and made recovery exceedingly difficult.
Cons of Helicopter Money
The biggest drawback of helicopter money is the inflation it tends to ignite. And since inflation is notoriously difficult to manage, once the inflationary fires have been stoked, what's to prevent them from growing out of control—and fostering hyperinflation? That's what happened in countries like Argentina and Venezuela, when their central banks printed money and gave it to their governments, who in turn gave it to the people. Inflation surged.
Helicopter money also leads to weakened currencies, because as more and more money is printed, its value decreases significantly. It could also deter currency traders from making long-term investments if the practice is prolonged.
Clearly, helicopter money is not a practice a central bank should undertake lightly.
recession
depression
pandemic
coronavirus
covid-19
stimulus
economic growth
treasury securities
bonds
corporate bonds
stocks
monetary policy
fed
federal reserve
currencies
trump
governor
recession
gdp
recovery
interest rates
consumer spending
stimulus
japan
europe
Arsenal's $55.9M Loss An Improvement Over Previous Fiscal Year
Arsenal took a heavy loss but saw reasons for optimism.
The post Arsenal's $55.9M Loss An Improvement Over Previous Fiscal Year appeared first on Front…
As a team in transition, Arsenal saw some losses in its last`fiscal year — but also saw signs of hope.
The Premier League team took an operating loss of $55.9 million in the fiscal year ending May 2022.
That figure was a significant improvement on last year's $131.9 million loss.
The team saved around $39 million in wages compared to the previous year.
But broadcasting revenue dropped from $225 million to $178 million.
Arsenal benefitted from the lifting of pandemic restrictions, with matchday revenue rising by around $51.6 million to $453.7 million.
Streak Snapped
The club failed to qualify for any European competitions in the 2020-21 season for the first time since 1994-95, which led to heavy spending on player contracts. 
"This investment recognises that the Club has not been where it wanted to be in terms of on-field competitiveness and that, as a minimum, qualification for UEFA competition needed to be regained, as a prerequisite to re-establishing a self-sufficient financial base," the club wrote.
Arsenal credited owners Kroenke Sports & Entertainment for its willingness to invest in the team.
The move has borne fruit this season with Arsenal's return to the Europa League, the second-tier competition to the UEFA Champions League. The team has already earned $8.4 million for its appearance there, with total potential earnings up to $22.1 million.
The post Arsenal's $55.9M Loss An Improvement Over Previous Fiscal Year appeared first on Front Office Sports.
european
pandemic