Aramco "Very Optimistic", Sees Demand Picking Up On China, Aviation Recovery
Aramco "Very Optimistic", Sees Demand Picking Up On China, Aviation Recovery
By Tsvetana Paraskova of OilPrice.
Saudi oil giant Aramco expects…
Aramco "Very Optimistic", Sees Demand Picking Up On China, Aviation Recovery
By Tsvetana Paraskova of OilPrice.
Saudi oil giant Aramco expects the Chinese reopening and a pick-up in jet fuel demand to lead to a rebound in global oil demand this year, Amin Nasser, the CEO of the world's biggest oil firm, told Bloomberg in an interview published on Wednesday.
"We are very optimistic in terms of demand coming back to the market," Nasser told Bloomberg on the sidelines of the World Economic Forum in Davos. 
Good signs about demand have started to emerge from China, Aramco's top executive said.
"Hopefully, in the next couple of months, we'll see more of a pickup in the economy there," he told Bloomberg.
Aviation is another bright spot: demand for jet fuel is now around 1 million barrels a day below pre-pandemic levels, according to Nasser, roughly half the figure from a year ago. "It's picking up," he said at the World Economic Forum in Davos.
Nasser reiterated the long-held view of Saudi Arabia and many analysts that the underinvestment in the industry in the past few years will come back to haunt the market.
The world will need 4-6 million bpd of new supply just to offset the natural decline at maturing oilfields globally, Nasser told Bloomberg. Spare capacity is just 2 million barrels per day (bpd) currently, and it is likely to shrink as China reopens, he added.
Aramco's upbeat outlook on global demand this year is also shared by OPEC and the International Energy Agency (IEA).  
Signs of cautious optimism about a recovery in economies and oil demand have emerged, OPEC Secretary General Haitham Al-Ghais told Bloomberg Television in an interview on Tuesday. 
"We are optimistic, but we are cautiously optimistic," Al-Ghais told Bloomberg.
The IEA also struck an upbeat tone in its closely-watched Oil Market Report (OMR) for January published today.
China's reopening is set to drive global oil demand to a record high of 101.7 million bpd this year, up by 1.9 million bpd from 2022. That's 200,000 bpd higher growth for 2023 than the 1.7 million bpd growth the IEA expected in December. Almost half of the oil demand growth this year will come from China after Beijing lifted its Covid restrictions, the IEA said on Wednesday.
Tyler Durden
Thu, 01/19/2023 - 06:30
reopening
pandemic
recovery
oil
china
The Sycamore Gap: four other significant tree destructions from history
The emotional response to the loss of the Sycamore Gap is part of a long history of emblematic trees, their destruction and renewal
The felling of a single sycamore tree prompted an outpouring of grief last week. The tree – known as the "Sycamore Gap" – had been an iconic landmark and its location, Hadrian's Wall in Northumberland, is a protected Unesco world heritage site.
The Sycamore Gap was an inspiration to photographers and artists and a focal point for common rites of passage – proposals, family reunions, remembering the dead. Planted in the late 19th century, the roots of the Sycamore Gap tree reached deep into individual and collective memory. The legends associated with such trees connect us with the past and remind us that we live in their shadow.
The emotional response to the loss of the Sycamore Gap is part of a long history of emblematic trees, their destruction and renewal. Here are four other examples of emotional tree fellings from history.
1. The Holy Thorn of Glastonbury
According to legend, St. Joseph of Arimathea brought Christianity to England in the first century BC. After reaching Glastonbury in Somerset, he climbed Wearyall Hill, rested and thrust his staff into the ground.
By morning, a miraculous thorn had apparently taken root. This "holy thorn" bloomed not once, but twice a year. The apparent miracle lead Glastonbury to be described as "the holyest erth of Englande".
Being rooted in the "holyest erth" was no guarantee that the holy thorn would be immune from attack, however. In 1647, the thorn was cut down by a Civil War soldier who deemed it a monument to Roman Catholicism and superstition.
In 1951, a new thorn was planted in its place, but in December 2010 this too was reduced to a stump. In language that echoed the legend of St. Joseph of Arimathea, the perpetrators were described by the director of Glastonbury Abbey, as "mindless vandals who have hacked down this tree" and "struck at the heart of Christianity".
On April 1 2012, a sapling grafted from a descendant of the pre-1951 thorn was consecrated and planted, but two weeks later it too was damaged beyond recovery.
In May 2019 the landowner removed what remained of the thorn. But despite its chequered history, traditions associated with the holy thorn endure. After the damage caused to the Holy Thorn in 1647, cuttings were taken from which a tree now growing in Glastonbury Abbey is believed to descend. A branch of this thorn in bud has been sent to the British monarch every Christmas since.
2. One Tree Hill
A similarly chequered history belongs to the 125-year-old Monterey Pine which sat on top One Tree Hill or Maungakiekie in Auckland, New Zealand.
Like the Sycamore Gap tree, the pine was an iconic landmark, dominating the skyline. But it was also a focus of controversy as a culturally and spiritually significant place for the Māori and Pākehā people.
The pine had been planted on the peak to replace a native tōtara tree, chopped down by a European settler. Twice – in 1994 and 1999 – attempts were made to destroy the tree as a protest against perceived injustices perpetrated against Māori people, before it was finally removed on safety grounds in 2000.
In 2016, at a dawn ceremony, nine young tōtara and pōhutukawa trees were planted on the hilltop, grown from parent trees on the maunga (the ancestral mountains of the Māori people), establishing a line of succession and memory.
3. Newton's apple trees
There is a proliferation of "Newton's apple" trees supposedly descended from the tree under which physicist Isaac Newton devised his law of universal gravity.
The original tree in his Woolsthorpe estate blew down in a gale, but scions (as at Glastonbury) were taken and grafted to create clones.
As a result, "Newton's apple trees" are now found across the world, their roots connecting to create a library of human history and discovery.
4. The Shawshank Redemption white oak
In 2016, strong winds uprooted a majestic white oak in Mansfield, Ohio in the US, made famous by the 1994 film The Shawshank Redemption. Film fans were distraught and souvenir-hunters rushed to the site, removing parts of the fallen tree.
A local craftsman reached an agreement with the landowner to keep the memory of the tree alive by using its wood to make furniture and fashion mementoes into which quotations from the film were carved. The tree stump itself has vanished beneath the crops that now grow in the field, but its emotional and cultural memory survives – like the Newton Apple Tree – embedded into objects that have been sold around the globe.
Throughout our history, trees have been assigned a religious and magical meaning, a medicinal purpose, a place in film and theatre and a functional value in agriculture and construction. Their branches and roots connect the brief history of humanity and the deeper history of our planet. No wonder then, that we feel their loss acutely.
---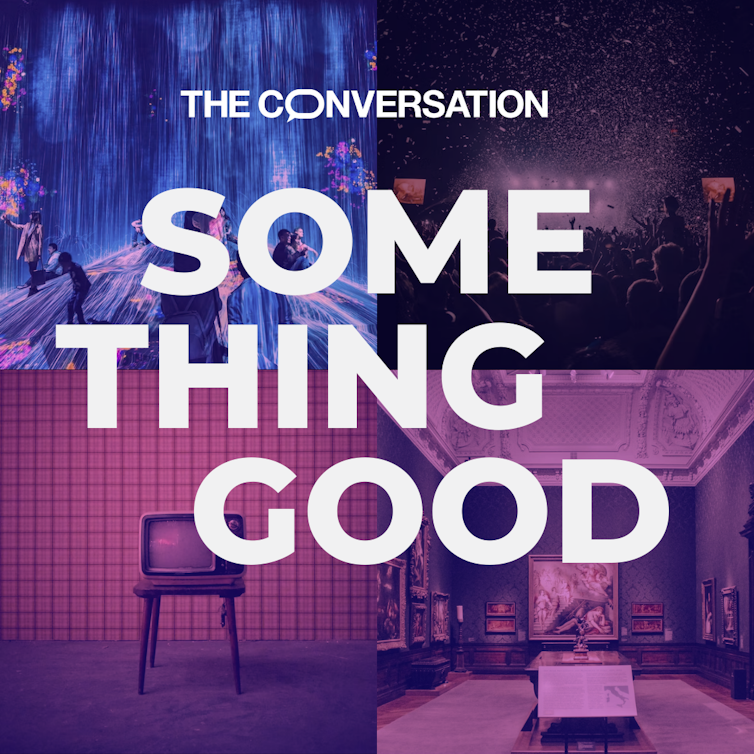 Looking for something good? Cut through the noise with a carefully curated selection of the latest releases, live events and exhibitions, straight to your inbox every fortnight, on Fridays. Sign up here.
---
Helen Parish does not work for, consult, own shares in or receive funding from any company or organisation that would benefit from this article, and has disclosed no relevant affiliations beyond their academic appointment.
recovery
european
bc
How we hired 2023 Nobel laureate Anne L'Huillier – and why we knew she was destined for greatness
L'Huillier was busy teaching when she her Nobel prize was awarded.
Most of the atomic physics division at Lund University were assembled in a spacious room with a big screen to await the announcement of the 2023 Nobel laureates in physics from the Royal Academy of Sciences on October 3. Of course, the Nobel secrecy is perfect, but there was still some expectation in the air.
When the screen with the laureates appeared, and with our colleague Anne L'Huillier´s face included, the roar almost lifted the roof – the big lasers in the basement must have been brought out of alignment!
L'Huillier, however, was nowhere to be seen – she had been giving a lecture to students.
New laser facility
About 30 years ago, the atomic physics group in Lund was considering a new research orientation. We ultimately selected the field of high-power laser-matter interaction. For this purpose, we managed to acquire a quite unique laser in 1992 (called a terawatt laser), firing 10 ultrashort pulses per second.
This was possible thanks to good academic contacts with leading laser groups in the US and Europe, as well as with industrial partners. The generous support by the Wallenberg Foundation (a key player in Swedish research financing) secured the realisation of arguably the most attractive system at the time for performing advanced research in a novel field of atomic physics.
At this point, L'Huillier was an up and coming researcher in France. Only years earlier, in 1987, had she discovered that many different overtones of light arise when you transmit infrared laser light through a noble gas – as a result of the gas and laser interacting.
With our new facility, we were able to attract L´Huillier to come to Lund with her own dedicated experimental set-up. This came quite naturally since we had, as project preparation, also visited the CEA Saclay Center where she was employed. I also invited her to be one of the key speakers at the inauguration of our new facility in Lund.
When on site for the experiments, it immediately became clear to us that L'Huillier was an extremely talented physicist, both regarding experiments and theory, with great promise for the future. We published our first joint paper in 1993.
L'Huillier felt good about Lund and, for many different reasons, decided to stay on. At first, she was employed on a lectureship and later on a dedicated professorship, which we got funded. This was a strike of luck for Lund – L'Huillier could easily have obtained prestigious positions elsewhere.
She was also very dedicated to learning Swedish. That says a lot. In a small country like Sweden, the natural language in an international endeavour like science is English, but L'Huillier became absolutely fluent in our "exotic" language.
At an early stage, I transferred the leadership of the high-power Laser laboratory to L´Huillier and Claes-Göran Wahlström. With the help of many talented collaborators, the field has developed tremendously in Lund, making it one of the leading hubs in this fascinating research field.
L´Huillier energetically pursued her work with high harmonics and the associated formation of attosecond laser pulses. These were the areas for which she ultimately won the Nobel prize – work that has helped scientists gain a window into the high-speed world of electrons.
In particular, she could show that processes earlier considered to occur instantaneously in fact come about with an extremely short delay.
Modest and rigorous
L´Huillier is absolutely brilliant. Despite that, she has always had quite a low-key personality. She cares a lot for her collaborators and students. It is perhaps her modesty and lack of interest in fame and glamour that makes her such a great physicist. She doesn't cut corners and has a deep, genuine interest in science.
She has been, and is, a true role model for young scientists – female and male alike – showing how excellent research can be combined with enthusiastic teaching.
L´Huillier eventually talked to the Royal Academy in Stockholm during a scheduled break in her class. She later joined our celebration party, beaming and extremely happy. Clearly this was the ultimate achievement, the diamond among the many other distinctions she had already received.
The celebrations went on all afternoon, together with university leadership and students alike. L´Huillier was in an endless row of interviews. Receiving the highest scientific award will certainly change her life, but I am sure that she will always remain the same generous and modest person that we all came to know her as.
Our warmest congratulations to our "own" Nobel laureate!
Sune Svanberg is an emeritus professor at Lund University, who received the initial funding for the build up of the Lund High Power Laser Facility.
europe
france
sweden
Guerilla gardening: how you can make your local area greener without getting into trouble
Many people are gardening on land that is not theirs – here are some things to consider to avoid getting into trouble.
When Richard Reynolds first started gardening around London's streets, he was so worried he might be arrested that he worked under the cover of darkness. Reynolds was one of the UK's first modern guerrilla gardeners, a movement that encourages people to nurture and revive land they do not have the legal rights to cultivate.
Gardening, in general, offers physical and mental health benefits. But as many as one in eight British households have no access to a garden or outdoor space of their own.
This issue is particularly pronounced among city dwellers, ethnic minorities and young people. A 2021 survey conducted in England revealed that those aged 16-24 were more than twice as likely to lack access to a garden or allotment compared to those aged over 65.
---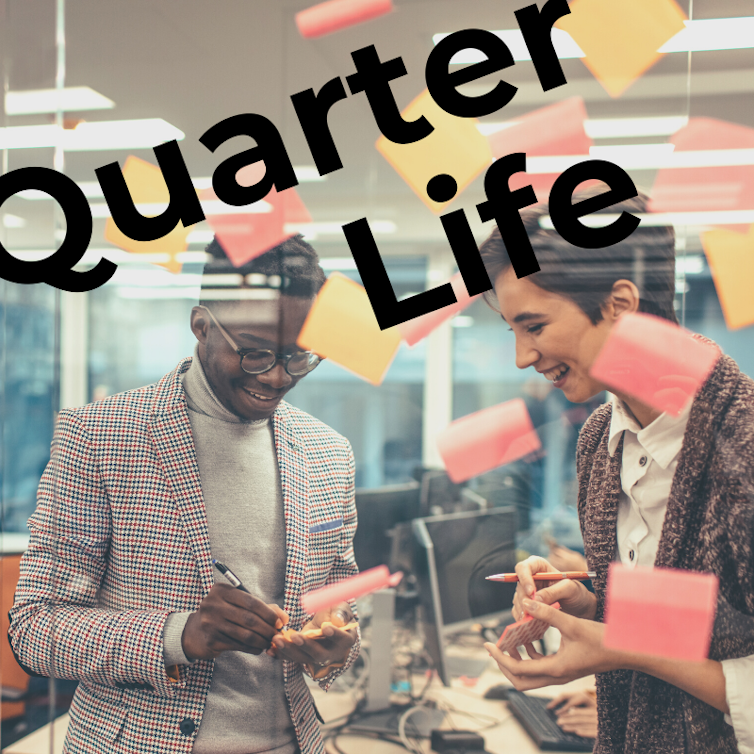 This article is part of Quarter Life, a series about issues affecting those of us in our twenties and thirties. From the challenges of beginning a career and taking care of our mental health, to the excitement of starting a family, adopting a pet or just making friends as an adult. The articles in this series explore the questions and bring answers as we navigate this turbulent period of life.
You may be interested in:
How community gardening could ease your climate concerns
Three ways to get your nature fix without a garden
How often do you think about the Roman empire? TikTok trend exposed the way we gender history
---
Guerrilla gardening is a particularly good option for these groups of people. It can involve planting herbs or vegetables for a whole community to enjoy, spreading seeds or plants, tidying weeds, or even something as simple as picking up litter.
But if you're considering becoming a guerilla gardener, it's important to understand your rights. Could you be arrested for it? And should you wait until after dark?
Can you be prosecuted?
It's important to remember that much of the unused or abandoned land that is potentially suitable for guerilla gardening in towns and cities throughout the UK is owned by local councils. Common examples of such locations include broken pavements with missing slabs, wasteland and the central areas of roundabouts.
Although much of this land is already open for the public to walk over, actively gardening on it would become an act of trespass.
The law of trespass sounds scary. However, gardening on this land would be a breach of civil law rather than a crime. This means that most guerrilla gardeners are unlikely to receive a fine or a criminal record.
Landowners do have the legal right to use "reasonable force" to remove trespassers from their land. But, fortunately, it seems most councils have ignored guerrilla gardeners, having neither the time, money or inclination to bring legal action against them.
Colchester Council, for example, were unable to track down the identity of the "human shrub", a mysterious eco-activist who restored the flowers in the city's abandoned plant containers in 2009. The shrub returned again in 2015 and sent a gift of seeds to a local councillor.
In other areas of the UK, the work of guerilla gardeners has been cautiously welcomed by local councils. In Salford, a city in Greater Manchester, there is a formal requirement to submit an application and obtain permission to grow on vacant spots in the city. But the local authority tends not to interfere with illegal grow sites.
There seems to be an unwritten acceptance that people can garden wherever they want, given the abundance of available space and the lack of active maintenance. This also offers the additional advantage of saving both time and money for the local council.
You should still be careful about where you trespass though. In some areas, guerrilla gardening can lead to unwelcome attention. During the May Day riots of 2000, for example, guerrilla gardeners were accused of planting cannabis seeds in central London's Parliament Square.
Gardening at night may draw the wrong attention too, particularly if you are carrying gardening tools that might be misunderstood by the police as threatening weapons.
How can you start?
There are many different types of guerrilla gardening that you could get involved in, from planting native plant species that benefit pollinators and other wildlife to tidying derelict land to create safer places for the local community.
One of the simplest forms of guerilla gardening is planting seeds. Some environmental projects circulate "seed bombs" and others use biodegradable "seed balloons" that are filled with helium and deflate after a day, distributing seeds by air.
Whatever you try, as a guerrilla gardener you shouldn't harm the environment or spoil other people's enjoyment of the space around you. Remember that weeds and wilderness have an environmental value too. And think carefully about the species you are going to plant so that you can protect local plants and wildlife.
The most attractive species to humans might not provide the best home or food for wildlife. Some can even outcompete native plants and drive them towards extinction. Planting certain harmful, invasive or poisonous species like ragwort, knotweed or Himalayan balsam is even prohibited by law.
That said, some guerrilla gardeners have used social media to organise "balsam bashing" events, where people come together to pull up this harmful invasive plant.
Guerrilla gardening takes many forms and can bring great benefits for people and the environment. You're unlikely to be arrested for planting and growing trees and other greenery in public spaces. But remember that these spaces should be shared with everyone, including your local wildlife.
Ben Mayfield does not work for, consult, own shares in or receive funding from any company or organisation that would benefit from this article, and has disclosed no relevant affiliations beyond their academic appointment.
uk