Wishing Won't Make It So
Wishing Won't Make It So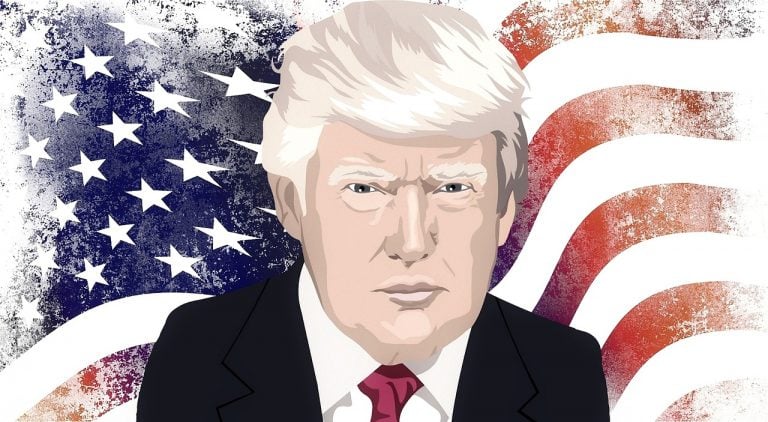 If all the president's wishes had come true, not one American would have died from the coronavirus and the pandemic that never was would have miraculously disappeared when the warmer weather arrived in April.
Q1 2020 hedge fund letters, conferences and more
America: It's Time To Back To Work
Now, in mid-May, after more than 80,000 Americans have died, Donald Trump has another cheerful prediction: While there may be a few unpleasant side-effects, it is high time for Americans to go back to work.
But on May 11th, one of his top public health advisors, Dr. Anthony Cauci, made a big mistake when he testified before the Senate that if people went back to work too quickly, there would soon be a second wave of coronavirus cases.
The president, who is the nation's leading science denier, found this prediction "unacceptable." Dr. Fauci: wash out your mouth with Clorox!
This was hardly his first offense. Just a couple of months ago, when Trump predicted that we could have a vaccine to counteract the virus within a few months, Dr. Fauci and the president's other public health advisors suggested that this would surely take twelve to eighteen months.
But Mr. Trump was not to be denied. He announced that, working at "warp speed," we would have an effective vaccine by the end of the year. Our nation is indeed fortunate to have a leader who knows even more about vaccines than the world's leading epidemiologists.
Output Of Goods And Services To Rise Like A "Rocket Ship"
But enough good news about the coronavirus. The president recently announced that our economy was now being reopened in what he termed a "transition to greatness." Indeed, this would be an economic "big bang!" And our output of goods and services would rise "like a rocket ship."
All we need to do is gradually relax our social distancing regulations, state-by-state. Soon, tens of millions of Americans will return to work, just picking up where they had left off.
Almost everyone agrees with the president's view that his chances of being reelected hinge largely on a strong economic recovery. One would think that he would take whatever steps he deemed necessary to make that happen.
But aside from cheerleading from the sidelines, he has done very little to help the tens of millions of unemployed Americans actually go back to work. Indeed, perhaps his strongest recommendation was to temporarily abolish the payroll tax paid by nearly all employed Americans.
That would encourage those with jobs to spend more money, but our much larger problem is the tens of millions of Americans who have lost their jobs during the last eight weeks. They are the people who need a lot more help.
Republicans Oppose Democrat's Spending Measure
The Democratic majority in the House of Representatives is getting ready to vote on a $3 trillion spending measure largely targeting the unemployed. But the Republican majority in the Senate is adamantly opposed, while the president labeled it "dead on arrival."
Now we get to the best part. Surely, the president, who created the greatest economy in our nation's history is aware that spending another $3 trillion would speed our economic recovery.
But Mr. Trump is evidently so confident that his own plan will get the job done at standard rocket ship speed – if not warp speed – then why have to share credit with Congress for our speedy economic recovery? So, in effect, the president is against perhaps the best available option to launch his economic "rocket ship" with a "big bang."
In the meanwhile, time is running out for the economic miracle that the president so fervently desires. But all his wishing won't make it so.
The post Wishing Won't Make It So appeared first on .
politics
donald trump
rocket ship
appear
economic recovery
congress
senate
house of representatives
fauci
trump
vaccine
social distancing
recovery
russia
Russia's energy war: Putin's unpredictable actions and looming sanctions could further disrupt oil and gas markets
Russian President Vladimir Putin has not hesitated to use energy as a weapon. An expert on global energy markets analyzes what could come next.
Russia's effort to conscript 300,000 reservists to counter Ukraine's military advances in Kharkiv has drawn a lot of attention from military and political analysts. But there's also a potential energy angle. Energy conflicts between Russia and Europe are escalating and likely could worsen as winter approaches.
One might assume that energy workers, who provide fuel and export revenue that Russia desperately needs, are too valuable to the war effort to be conscripted. So far, banking and information technology workers have received an official nod to stay in their jobs.
The situation for oil and gas workers is murkier, including swirling bits of Russian media disinformation about whether the sector will or won't be targeted for mobilization. Either way, I expect Russia's oil and gas operations to be destabilized by the next phase of the war.
The explosions in September 2022 that damaged the Nord Stream 1 and 2 gas pipelines from Russia to Europe, and that may have been sabotage, are just the latest developments in this complex and unstable arena. As an analyst of global energy policy, I expect that more energy cutoffs could be in the cards – either directly ordered by the Kremlin to escalate economic pressure on European governments or as a result of new sabotage, or even because shortages of specialized equipment and trained Russian manpower lead to accidents or stoppages.
Dwindling natural gas flows
Russia has significantly reduced natural gas shipments to Europe in an effort to pressure European nations who are siding with Ukraine. In May 2022, the state-owned energy company Gazprom closed a key pipeline that runs through Belarus and Poland.
In June, the company reduced shipments to Germany via the Nord Stream 1 pipeline, which has a capacity of 170 million cubic meters per day, to only 40 million cubic meters per day. A few months later, Gazprom announced that Nord Stream 1 needed repairs and shut it down completely. Now U.S. and European leaders charge that Russia deliberately damaged the pipeline to further disrupt European energy supplies. The timing of the pipeline explosion coincided with the start up of a major new natural gas pipeline from Norway to Poland.
Russia has very limited alternative export infrastructure that can move Siberian natural gas to other customers, like China, so most of the gas it would normally be selling to Europe cannot be shifted to other markets. Natural gas wells in Siberia may need to be taken out of production, or shut in, in energy-speak, which could free up workers for conscription.
Restricting Russian oil profits
Russia's call-up of reservists also includes workers from companies specifically focused on oil. This has led some seasoned analysts to question whether supply disruptions might spread to oil, either by accident or on purpose.
One potential trigger is the Dec. 5, 2022, deadline for the start of phase six of European Union energy sanctions against Russia. Confusion about the package of restrictions and how they will relate to a cap on what buyers will pay for Russian crude oil has muted market volatility so far. But when the measures go into effect, they could initiate a new spike in oil prices.
Under this sanctions package, Europe will completely stop buying seaborne Russian crude oil. This step isn't as damaging as it sounds, since many buyers in Europe have already shifted to alternative oil sources.
Before Russia invaded Ukraine, it exported roughly 1.4 million barrels per day of crude oil to Europe by sea, divided between Black Sea and Baltic routes. In recent months, European purchases have fallen below 1 million barrels per day. But Russia has actually been able to increase total flows from Black Sea and Baltic ports by redirecting crude oil exports to China, India and Turkey.
Russia has limited access to tankers, insurance and other services associated with moving oil by ship. Until recently, it acquired such services mainly from Europe. The change means that customers like China, India and Turkey have to transfer some of their purchases of Russian oil at sea from Russian-owned or chartered ships to ships sailing under other nations' flags, whose services might not be covered by the European bans. This process is common and not always illegal, but often is used to evade sanctions by obscuring where shipments from Russia are ending up.
To compensate for this costly process, Russia is discounting its exports by US$40 per barrel. Observers generally assume that whatever Russian crude oil European buyers relinquish this winter will gradually find alternative outlets.
Where is Russian oil going?
The U.S. and its European allies aim to discourage this increased outflow of Russian crude by further limiting Moscow's access to maritime services, such as tanker chartering, insurance and pilots licensed and trained to handle oil tankers, for any crude oil exports to third parties outside of the G-7 who pay rates above the U.S.-EU price cap. In my view, it will be relatively easy to game this policy and obscure how much Russia's customers are paying.
On Sept. 9, 2022, the U.S. Treasury Department's Office of Foreign Assets Control issued new guidance for the Dec. 5 sanctions regime. The policy aims to limit the revenue Russia can earn from its oil while keeping it flowing. It requires that unless buyers of Russian oil can certify that oil cargoes were bought for reduced prices, they will be barred from obtaining European maritime services.
However, this new strategy seems to be failing even before it begins. Denmark is still making Danish pilots available to move tankers through its precarious straits, which are a vital conduit for shipments of Russian crude and refined products. Russia has also found oil tankers that aren't subject to European oversight to move over a third of the volume that it needs transported, and it will likely obtain more.
Traders have been getting around these sorts of oil sanctions for decades. Tricks of the trade include blending banned oil into other kinds of oil, turning off ship transponders to avoid detection of ship-to-ship transfers, falsifying documentation and delivering oil into and then later out of major storage hubs in remote parts of the globe. This explains why markets have been sanguine about the looming European sanctions deadline.
One fuel at a time
But Russian President Vladimir Putin may have other ideas. Putin has already threatened a larger oil cutoff if the G-7 tries to impose its price cap, warning that Europe will be "as frozen as a wolf's tail," referencing a Russian fairy tale.
U.S. officials are counting on the idea that Russia won't want to damage its oil fields by turning off the taps, which in some cases might create long-term field pressurization problems. In my view, this is poor logic for multiple reasons, including Putin's proclivity to sacrifice Russia's economic future for geopolitical goals.
Russia managed to easily throttle back oil production when the COVID-19 pandemic destroyed world oil demand temporarily in 2020, and cutoffs of Russian natural gas exports to Europe have already greatly compromised Gazprom's commercial future. Such actions show that commercial considerations are not a high priority in the Kremlin's calculus.
How much oil would come off the market if Putin escalates his energy war? It's an open question. Global oil demand has fallen sharply in recent months amid high prices and recessionary pressures. The potential loss of 1 million barrels per day of Russian crude oil shipments to Europe is unlikely to jack the price of oil back up the way it did initially in February 2022, when demand was still robust.
Speculators are betting that Putin will want to keep oil flowing to everyone else. China's Russian crude imports surged as high as 2 million barrels per day following the Ukraine invasion, and India and Turkey are buying significant quantities.
Refined products like diesel fuel are due for further EU sanctions in February 2023. Russia supplies close to 40% of Europe's diesel fuel at present, so that remains a significant economic lever.
The EU appears to know it must kick dependence on Russian energy completely, but its protected, one-product-at-a-time approach keeps Putin potentially in the driver's seat. In the U.S., local diesel fuel prices are highly influenced by competition for seaborne cargoes from European buyers. So U.S. East Coast importers could also be in for a bumpy winter.
This article has been updated to reflect conflicting reports about the draft status of Russian oil and gas workers.
Amy Myers Jaffe does not work for, consult, own shares in or receive funding from any company or organization that would benefit from this article, and has disclosed no relevant affiliations beyond their academic appointment.
spread
pandemic
covid-19
oil
india
european
europe
germany
poland
russia
ukraine
eu
china
Three reasons a weak pound is bad news for the environment
Financial turmoil will make it harder to invest in climate action on a massive scale.
The day before new UK chancellor Kwasi Kwarteng's mini-budget plan for economic growth, a pound would buy you about $1.13. After financial markets rejected the plan, the pound suddenly sunk to around $1.07. Though it has since rallied thanks to major intervention from the Bank of England, the currency remains volatile and far below its value earlier this year.
A lot has been written about how this will affect people's incomes, the housing market or overall political and economic conditions. But we want to look at why the weak pound is bad news for the UK's natural environment and its ability to hit climate targets.
1. The low-carbon economy just became a lot more expensive
The fall in sterling's value partly signals a loss in confidence in the value of UK assets following the unfunded tax commitments contained in the mini-budget. The government's aim to achieve net zero by 2050 requires substantial public and private investment in energy technologies such as solar and wind as well as carbon storage, insulation and electric cars.
But the loss in investor confidence threatens to derail these investments, because firms may be unwilling to commit the substantial budgets required in an uncertain economic environment. The cost of these investments may also rise as a result of the falling pound because many of the materials and inputs needed for these technologies, such as batteries, are imported and a falling pound increases their prices.
2. High interest rates may rule out large investment
To support the pound and to control inflation, interest rates are expected to rise further. The UK is already experiencing record levels of inflation, fuelled by pandemic-related spending and Russia's war on Ukraine. Rising consumer prices developed into a full-blown cost of living crisis, with fuel and food poverty, financial hardship and the collapse of businesses looming large on this winter's horizon.
While the anticipated increase in interest rates might ease the cost of living crisis, it also increases the cost of government borrowing at a time when we rapidly need to increase low-carbon investment for net zero by 2050. The government's official climate change advisory committee estimates that an additional £4 billion to £6 billion of annual public spending will be needed by 2030.
Some of this money should be raised through carbon taxes. But in reality, at least for as long as the cost of living crisis is ongoing, if the government is serious about green investment it will have to borrow.
Rising interest rates will push up the cost of borrowing relentlessly and present a tough political choice that seemingly pits the environment against economic recovery. As any future incoming government will inherit these same rates, a falling pound threatens to make it much harder to take large-scale, rapid environmental action.
3. Imports will become pricier
In addition to increased supply prices for firms and rising borrowing costs, it will lead to a significant rise in import prices for consumers. Given the UK's reliance on imports, this is likely to affect prices for food, clothing and manufactured goods.
At the consumer level, this will immediately impact marginal spending as necessary expenditures (housing, energy, basic food and so on) lower the budget available for products such as eco-friendly cleaning products, organic foods or ethically made clothes. Buying "greener" products typically cost a family of four around £2,000 a year.
Instead, people may have to rely on cheaper goods that also come with larger greenhouse gas footprints and wider impacts on the environment through pollution and increased waste. See this calculator for direct comparisons.
Of course, some spending changes will be positive for the environment, for example if people use their cars less or take fewer holidays abroad. However, high-income individuals who will benefit the most from the mini-budget tax cuts will be less affected by the falling pound and they tend to fly more, buy more things, and have multiple cars and bigger homes to heat.
This raises profound questions about inequality and injustice in UK society. Alongside increased fuel poverty and foodbank use, we will see an uptick in the purchasing power of the wealthiest.
What's next
Interest rate rises increase the cost of servicing government debt as well as the cost of new borrowing. One estimate says that the combined cost to government of the new tax cuts and higher cost of borrowing is around £250 billion. This substantial loss in government income reduces the budget available for climate change mitigation and improvements to infrastructure.
The government's growth plan also seems to be based on an increased use of fossil fuels through technologies such as fracking. Given the scant evidence for absolutely decoupling economic growth from resource use, the opposition's "green growth" proposal is also unlikely to decarbonise at the rate required to get to net zero by 2050 and avert catastrophic climate change.
Therefore, rather than increasing the energy and materials going into the economy for the sake of GDP growth, we would argue the UK needs an economic reorientation that questions the need of growth for its own sake and orients it instead towards social equality and ecological sustainability.
The authors do not work for, consult, own shares in or receive funding from any company or organisation that would benefit from this article, and have disclosed no relevant affiliations beyond their academic appointment.
economic recovery
economic growth
pandemic
government debt
housing market
pound
mitigation
gdp
recovery
interest rates
uk
russia
ukraine
Covid-19 roundup: Swiss biotech halts in-patient PhII study; Houston-based vaccine and Chinese mRNA shot nab EUAs in Indonesia
Another Covid-19 study is hitting the breaks as a Swiss biotech is pausing its Phase II trial in patients hospitalized with Covid-19.
Kinarus Therapeutics…
Another Covid-19 study is hitting the breaks as a Swiss biotech is pausing its Phase II trial in patients hospitalized with Covid-19.
Kinarus Therapeutics announced on Friday that the Data and Safety Monitoring Board (DSMB) has reviewed the company's Phase II study for its candidate KIN001 and has recommended that the study be stopped.
According to Kinarus, the DSMB stated that there was a low probability to show statistically significant results as the number of Covid-19 patients that are in the hospital is lower than at other points in the pandemic.
"As many of our peers have learned since the beginning of the pandemic, it has become challenging to show the impact of therapeutic intervention at the current pandemic stage, given the disease characteristics in Covid-19 patients with severe disease. Moreover, there are also now relatively smaller numbers of patients that meet enrollment criteria, since fewer patients require hospitalization, in contrast to the situation earlier in the pandemic," said Thierry Fumeaux, Kinarus CMO, in a statement.
Fumeaux continued to state that the drug will still be investigated in ambulatory Covid-19 patients who are not hospitalized, with the goal of reducing recovery time and the severity of the virus.
The KIN001 candidate is a combination of the small molecule inhibitor pamapimod and pioglitazone, which is currently used to treat type 2 diabetes.
The news has put a dampener on the company's stock price $KNRS.SW, which is down 22% since opening on Friday.
Houston-developed vaccine and Chinese mRNA shot win EUAs in Indonesia
While Moderna and Pfizer/BioNTech's mRNA shots to counter Covid-19 have dominated supplies worldwide, a Chinese-based mRNA developer and IndoVac, a recombinant protein-based vaccine, was created and engineered in Houston, Texas by the Texas Children's Hospital Center for Vaccine Development  vaccine is finally ready to head to another nation.
Walvax and Suzhou Abogen's mRNA vaccine, dubbed AWcorna, has been approved for emergency use for adults 18 and over by the Indonesian Food and Drug Authority.
Li Yunchun
"This is the first step, and we are hoping to see more families across the country and the rest of the globe protected, which is a shared goal for us all," said Walvax Chairman Li Yunchun, in a statement.
According to Walvax, the vaccine is 83% effective against the "wild-type" of SARS-CoV-2 infection with the strength against the Omicron variants standing at around 71%. The shots are also not required to be stored in deep freeze conditions and can be put in storage at 2 to 8 degrees Celsius.
Walvax and Abogen have been making progress on their mRNA vaccine for a while. Last year, Abogen received a massive amount of funding as it was moving the candidate forward.
However, while the candidate is moving forward overseas, it's still finding itself stuck in regulatory approval in China. According to a report from BNN Bloomberg, China has not approved any mRNA vaccines for domestic usage.
Meanwhile, PT Bio Farma, the holding company for state-owned pharma companies in Indonesia, is prepping to make 20 million doses of the IndoVac COVID-19 vaccine this year and 100 million doses by 2024.
IndoVac's primary series vaccines include nearly 80% of locally sourced content. Indonesia is seeking Halal Certification for the vaccine since no animal cells or products were used in the production of the vaccine. IndoVac successfully completed an audit from the Indonesian Ulema Council Food and Drug Analysis Agency, and the Halal Certification Agency of the Religious Affairs Ministry is expected to grant their approval soon.
vaccine
pandemic
covid-19
recovery
china