Wishing Won't Make It So
Wishing Won't Make It So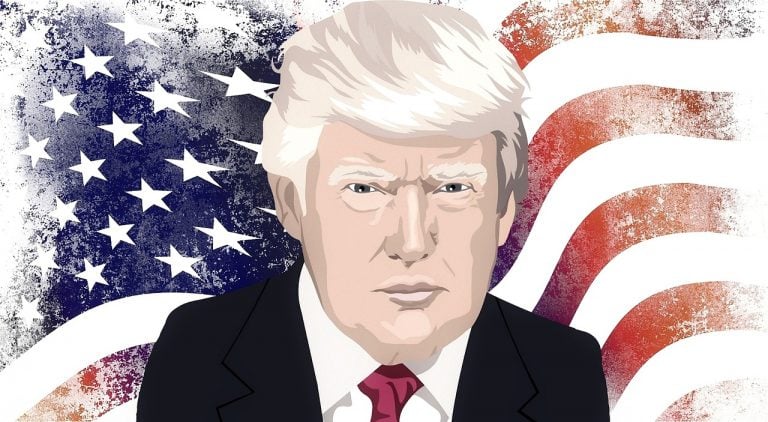 If all the president's wishes had come true, not one American would have died from the coronavirus and the pandemic that never was would have miraculously disappeared when the warmer weather arrived in April.
Q1 2020 hedge fund letters, conferences and more
America: It's Time To Back To Work
Now, in mid-May, after more than 80,000 Americans have died, Donald Trump has another cheerful prediction: While there may be a few unpleasant side-effects, it is high time for Americans to go back to work.
But on May 11th, one of his top public health advisors, Dr. Anthony Cauci, made a big mistake when he testified before the Senate that if people went back to work too quickly, there would soon be a second wave of coronavirus cases.
The president, who is the nation's leading science denier, found this prediction "unacceptable." Dr. Fauci: wash out your mouth with Clorox!
This was hardly his first offense. Just a couple of months ago, when Trump predicted that we could have a vaccine to counteract the virus within a few months, Dr. Fauci and the president's other public health advisors suggested that this would surely take twelve to eighteen months.
But Mr. Trump was not to be denied. He announced that, working at "warp speed," we would have an effective vaccine by the end of the year. Our nation is indeed fortunate to have a leader who knows even more about vaccines than the world's leading epidemiologists.
Output Of Goods And Services To Rise Like A "Rocket Ship"
But enough good news about the coronavirus. The president recently announced that our economy was now being reopened in what he termed a "transition to greatness." Indeed, this would be an economic "big bang!" And our output of goods and services would rise "like a rocket ship."
All we need to do is gradually relax our social distancing regulations, state-by-state. Soon, tens of millions of Americans will return to work, just picking up where they had left off.
Almost everyone agrees with the president's view that his chances of being reelected hinge largely on a strong economic recovery. One would think that he would take whatever steps he deemed necessary to make that happen.
But aside from cheerleading from the sidelines, he has done very little to help the tens of millions of unemployed Americans actually go back to work. Indeed, perhaps his strongest recommendation was to temporarily abolish the payroll tax paid by nearly all employed Americans.
That would encourage those with jobs to spend more money, but our much larger problem is the tens of millions of Americans who have lost their jobs during the last eight weeks. They are the people who need a lot more help.
Republicans Oppose Democrat's Spending Measure
The Democratic majority in the House of Representatives is getting ready to vote on a $3 trillion spending measure largely targeting the unemployed. But the Republican majority in the Senate is adamantly opposed, while the president labeled it "dead on arrival."
Now we get to the best part. Surely, the president, who created the greatest economy in our nation's history is aware that spending another $3 trillion would speed our economic recovery.
But Mr. Trump is evidently so confident that his own plan will get the job done at standard rocket ship speed – if not warp speed – then why have to share credit with Congress for our speedy economic recovery? So, in effect, the president is against perhaps the best available option to launch his economic "rocket ship" with a "big bang."
In the meanwhile, time is running out for the economic miracle that the president so fervently desires. But all his wishing won't make it so.
The post Wishing Won't Make It So appeared first on .
politics
donald trump
rocket ship
appear
economic recovery
congress
senate
house of representatives
fauci
trump
vaccine
social distancing
recovery
russia
Just 3 Nobel Prizes cover all of science – how research is done today poses a challenge for these prestigious awards
The Nobel Prize categories were set up more than a century ago. Since then, science has grown and evolved in unpredictable ways.
I've been primarily an experimental chemist – the kind of person who goes into the laboratory and mixes and stirs chemicals – since the beginning of my career in 1965. Today, and for the past 15 years, I'm a full-time historian of chemistry.
Every October, when the announcements are made of that year's Nobel laureates, I examine the results as a chemist. And all too often, I share the same response as many of my fellow chemists: "Who are they? And what did they do?"
One reason for that bewilderment – and disappointment – is that in many recent years, none of my "favorites" or those of my fellow chemists will travel to Stockholm. I am not suggesting that these Nobel laureates are undeserving – quite the opposite. Rather, I am questioning whether some of these awards belong within the discipline of chemistry.
Consider some recent Nobel Prizes. In 2020, Emmanuelle Charpentier and Jennifer A. Doudna received the Nobel Prize "for the development of a method for genome editing." In 2018, Frances H. Arnold received the Nobel Prize "for the directed evolution of enzymes," which she shared with George P. Smith and Sir Gregory P. Winter "for the phage display of peptides and antibodies." In 2015, Tomas Lindahl, Paul Modrich and Aziz Sancar received the Nobel Prize "for mechanistic studies of DNA repair."
All of them received Nobel Prizes in chemistry – not the Nobel Prize in physiology or medicine, even though these achievements seem very clearly situated within the disciplines of medicine and the life sciences. There are many other similar examples.
These recent mismatches are even clearer when you look further back in time. Consider the 1962 Nobel Prize awarded to Francis Crick, James Watson and Maurice Wilkins "for their discoveries concerning the molecular structure of nucleic acids and its significance for information transfer in living material." DNA, of course, is the most famous nucleic acid, and these three scientists were honored for deciphering how its atoms are bonded together and arranged in their three-dimensional double-helix shape.
While the "structure of DNA" most certainly is an achievement in chemistry, the Nobel Assembly at the Karolinska Institute in Stockholm awarded the Nobel Prize in physiology or medicine to Watson, Crick and Wilkins. Clearly, their Nobel achievements have had great consequences in the life sciences, genetics and medicine. Thus awarding them the Nobel Prize for physiology or medicine is quite appropriate.
But note the disconnect. The Nobel Prizes in chemistry in 2020, 2018 and 2015 are more life-science- and medicine-oriented than Watson, Crick and Wilkins' for the structure of DNA. Yet the former were awarded in chemistry, while the latter was in physiology and medicine.
What is going on? What does this trend reveal about the Nobel Foundation and its award strategies in response to the growth of science?
A gradual evolution in the Nobel Prizes
Several years ago, chemist-historian-applied mathematician Guillermo Restrepo and I collaborated to study the relationship of scientific discipline to the Nobel Prize.
Each year, the Nobel Committee for chemistry studies the nominations and proposes the recipients of the Nobel Prize in chemistry to its parent organization, the Royal Swedish Academy of Sciences, which ultimately selects the Nobel laureates in chemistry (and physics).
We found a strong correlation between the disciplines of the members of the committee and the disciplines of the awardees themselves. Over the lifetime of the Nobel Prizes, there has been a continuous increase – from about 10% in the 1910s to 50% into the 2000s – in the percentage of committee members whose research is best identified within the life sciences.
Restrepo and I concluded: As go the expertise, interests and the disciplines of the committee members, so go the disciplines honored by the Nobel Prizes in chemistry. We also concluded that the academy has intentionally included more and more life scientists on their selection committee for chemistry.
Now some perceptive readers might ask, "Is not the discipline of biochemistry just a subdiscipline of chemistry?" The underlying question is, "How does one define the disciplines in science?"
Restrepo and I reasoned that what we term "intellectual territory" defines the boundaries of a discipline. Intellectual territory can be assessed by bibliographic analysis of the scientific literature. We examined the references, often called citations, that are found in scientific publications. These references are where authors of journal articles cite the related research that's previously been published – often the research they have relied and built on. We chose to study two journals: a chemistry journal named Angewandte Chemie and a life science journal named, rather aptly, Biochemistry.
We found that the articles in Angewandte Chemie mostly cite articles published in other chemistry journals, and the articles in Biochemistry mostly cite articles in biochemistry and life sciences journals. We also found that the reverse is true: Scientific publications that cite Angewandte Chemie articles are mostly in chemistry journals, and publications that cite Biochemistry articles are mostly in biochemistry and life science journals. In other words, chemistry and the life sciences/biochemistry reside in vastly different intellectual territories that don't tend to overlap much.
Not letting labels be limiting
But now, perhaps a shocker. Many scientists don't really care how they are classified by others. Scientists care about science.
As I've heard Dudley Herschbach, recipient of the 1986 Nobel Prize in chemistry, respond to the oft-asked question of whether he's an experimental chemist or a theoretical chemist: "The molecules don't know, nor do they care, do they?"
But scientists, like all human beings, do care about recognition and awards. And so, chemists do mind that the Nobel Prize in chemistry has morphed into the Nobel Prize in chemistry and the life sciences.
Since the Nobel Prizes were first awarded in 1901, the community of scientists and the number of scientific disciplines have grown tremendously. Even today, new disciplines are being created. New journals are appearing. Science is becoming more multidisciplinary and interdisciplinary. Even chemistry as a discipline has grown dramatically, pushing outward its own scholarly boundaries, and chemistry's achievements continue to be astounding.
The Nobel Prize hasn't evolved sufficiently with the times. And there just are not enough Nobel Prizes to go around to all the deserving.
I can imagine an additional Nobel Prize for the life sciences. The number of awardees could expand from the current three-per-prize maximum to whatever fits the accomplishment. Nobel Prizes could be awarded posthumously to make up for past serious omissions, an option that was used by the Nobel Foundation for several years and then discontinued.
In truth, the Nobel Foundation has evolved the prizes, but very deliberately and without the major transformations that I think will certainly be required in the future. It will, I believe, eventually break free, figuratively and literally, from the mire of Alfred Nobel's will and more than a century of distinguished tradition.
When Nobel designed the prizes named after him in the late 1800s and early 1900s, he couldn't have known that his gift would become a perpetual endowment and have such lasting – indeed, even increasing – significance. Nobel also could not have anticipated the growth of science, nor the fact that over time, some disciplines would fade in importance and new disciplines would evolve.
So far, the extremely competent and highly dedicated scholars at the Nobel Foundation and their partner organizations – and I acknowledge with real appreciation their selfless devotion to the cause – haven't responded adequately to the growth of the sciences or to the inequities and even incompleteness of past award years. But I have confidence: In time, they will do so.
Jeffrey I. Seeman does not work for, consult, own shares in or receive funding from any company or organization that would benefit from this article, and has disclosed no relevant affiliations beyond their academic appointment.
genome
antibodies
dna
sweden
Tesla rival Polestar reveals lineup of its new electric vehicles
The Sweden-based electric vehicle maker completes key testing before launching production of its new SUV.
Tesla's Model Y crossover, the best-selling vehicle globally, is the standard that electric vehicle makers strive to compete with. The Austin, Texas, automaker sold about 267,200 Model Y vehicles in the first three months of the year and continued leading the pack well into the second quarter.
It's no wonder that the Model Y is leading all vehicles in sales as it retails for about $39,390 after tax credits and estimated gas savings. Ford  (F) - Get Free Report hopes to compete with the Model Y about a year from now when it rolls out the new Ford Explorer SUV that is expected to start at $49,150.
Related: Honda unveils surprising electric vehicles to compete with Tesla
Plenty of competition in electric SUV space
Mercedes-Benz (MBG) however, has a Tesla rival model with its EQB all-electric compact sports utility vehicle with an estimated 245 mile range on a charge with 70.5 kWh battery capacity, 0-60 mph acceleration in 8 seconds and the lowest price of its EVs at a $52,750 manufacturers suggested retail price.
Tesla's Model X SUV has a starting price of about $88,490, while the Model X full-size SUV starts at $98,490 with a range of 348 miles. BMW's  (BMWYY) - Get Free Report xDrive50 SUV has a starting price of about $87,000, a range up to 311 miles and accelerates 0-60 miles per hour in 4.4 seconds.
Polestar  (PSNY) - Get Free Report plans to have a lineup of five EVs by 2026. The latest model that will begin production in the first quarter of 2024 is the Polestar 3 electric SUV, which is completing its development. The vehicle just finished two weeks of testing in extreme hot weather of up to 122 degrees in the desert of the United Arab Emirates to fine tune its climate system. The testing was completed in urban cities and the deserts around Dubai and Abu Dhabi.
"The Polestar 3 development and testing program is progressing well, and I expect production to start in Q1 2024. Polestar 3 is at the start of its journey and customers can now visit our retail locations around the world to see its great proportions and sit in its exclusive and innovative interior," Polestar CEO Thomas Ingenlath said in a statement.
Polestar plans 4 new electric vehicles
Polestar 3, which will compete with Tesla's Model X, Model Y, BMW's iX xDrive50 and Mercedes-Benz, has a starting manufacturer's suggested retail price of $83,000, a range up to 300 miles and a charging time of 30 minutes. The company has further plans for the Polestar 4, an SUV coupé that will launch in phases in late 2023 and 2024, as well as a Polestar 5 electric four-door GT and a Polestar 6 electric roadster that the company says "are coming soon." 
The Swedish automaker's lone all-electric model on the market today is the Polestar 2 fastback, which has a manufacturer's suggested retail price of $49,900, a range up to 320 miles and a charging time of 28 minutes. The vehicle accelerates from 0-60 miles per hour in 4.1 seconds. Polestar 2 was unveiled in 2019 and delivered in Europe in July 2020 and the U.S. in December 2020.
Polestar 1, the company's first vehicle, was a plug-in hybrid that went into production in 2019 and was discontinued in late 2021, according to the Polestar website.
The Gothenburg, Sweden, company was established in 1996 and was sold to Geely affiliate Volvo in 2015.
Get the smart plays to grow your portfolio. Join TheStreet® | SMARTS and take $10 OFF the original price!
testing
europe
sweden
Fauci And The CIA: A New Explanation Emerges
Fauci And The CIA: A New Explanation Emerges
Authored by Jeffrey A. Tucker via Brownstone Institute,
Jeremy Farrar's book from August 2021…
Fauci And The CIA: A New Explanation Emerges
Authored by Jeffrey A. Tucker via Brownstone Institute,
Jeremy Farrar's book from August 2021 is relatively more candid than most accounts of the initial decision to lock down in the US and UK. "It's hard to come off nocturnal calls about the possibility of a lab leak and go back to bed," he wrote of the clandestine phone calls he was getting from January 27-31, 2020. They had already alerted the FBI and MI5. 
"I'd never had trouble sleeping before, something that comes from spending a career working as a doctor in critical care and medicine. But the situation with this new virus and the dark question marks over its origins felt emotionally overwhelming. None of us knew what was going to happen but things had already escalated into an international emergency. On top of that, just a few of us – Eddie [Holmes], Kristian [Anderson], Tony [Fauci] and I – were now privy to sensitive information that, if proved to be true, might set off a whole series of events that would be far bigger than any of us. It felt as if a storm was gathering, of forces beyond anything I had experienced and over which none of us had any control."
At that point in the trajectory of events, intelligence services on both sides of the Atlantic had been put on notice. Anthony Fauci also received confirmation that money from the National Institutes of Health had been channeled to the offending lab in Wuhan, which meant that his career was on the line. Working at a furious pace, the famed "Proximal Origin" paper was produced in record time. It concluded that there was no lab leak. 
In a remarkable series of revelations this week, we've learned that the CIA was involved in trying to make payments to those authors (thank you whistleblower), plus it appears that Fauci made visits to the CIA's headquarters, most likely around the same time. 
Suddenly we get some possible clarity in what has otherwise been a very blurry picture. The anomaly that has heretofore cried out for explanation is how it is that Fauci changed his mind so dramatically and precisely on the merit of lockdowns for the virus. One day he was counseling calm because this was flu-like, and the next day he was drumming up awareness of the coming lockdown. That day was February 27, 2020, the same day that the New York Times joined with alarmist propaganda from its lead virus reporter Donald G. McNeil. 
On February 26, Fauci was writing: "Do not let the fear of the unknown… distort your evaluation of the risk of the pandemic to you relative to the risks that you face every day… do not yield to unreasonable fear."
The next day, February 27, Fauci wrote actress Morgan Fairchild – likely the most high-profile influencer he knew from the firmament – that "be prepared to mitigate an outbreak in this country by measures that include social distancing, teleworking, temporary closure of schools, etc."
To be sure, twenty-plus days had passed between the time Fauci alerted intelligence and when he decided to become the voice for lockdowns. We don't know the exact date of the meetings with the CIA. But generally until now, most of February 2020 has been a blur in terms of the timeline. Something was going on but we hadn't known just what. 
Let's distinguish between a proximate and distal cause of the lockdowns.
The proximate cause is the fear of a lab leak and an aping of the Wuhan strategy of keeping everyone in their homes to stop the spread. They might have believed this would work, based on the legend of how SARS-1 was controlled. The CIA had dealings with Wuhan and so did Fauci. They both had an interest in denying the lab leak and stopping the spread. The WHO gave them cover. 
The distal reasons are more complicated. What stands out here is the possibility of a quid pro quo. The CIA pays scientists to say there was no lab leak and otherwise instructs its kept media sources (New York Times) to call the lab leak a conspiracy theory of the far right. Every measure would be deployed to keep Fauci off the hot seat for his funding of the Wuhan lab. But this cooperation would need to come at a price. Fauci would need to participate in a real-life version of the germ games (Event 201 and Crimson Contagion). 
It would be the biggest role of Fauci's long career. He would need to throw out his principles and medical knowledge of, for example, natural immunity and standard epidemiology concerning the spread of viruses and mitigation strategies. The old pandemic playbook would need to be shredded in favor of lockdown theory as invented in 2005 and then tried in Wuhan. The WHO could be relied upon to say that this strategy worked. 
Fauci would need to be on TV daily to somehow persuade Americans to give up their precious rights and liberties. This would need to go on for a long time, maybe all the way to the election, however implausible this sounds. He would need to push the vaccine for which he had already made a deal with Moderna in late January. 
Above all else, he would need to convince Trump to go along. That was the hardest part. They considered Trump's weaknesses. He was a germaphobe so that's good. He hated Chinese imports so it was merely a matter of describing the virus this way. But he also has a well-known weakness for deferring to highly competent and articulate professional women. That's where the highly reliable Deborah Birx comes in: Fauci would be her wingman to convince Trump to green-light the lockdowns. 
What does the CIA get out of this? The vast intelligence community would have to be put in charge of the pandemic response as the rule maker, the lead agency. Its outposts such as CISA would handle labor-related issues and use its contacts in social media to curate the public mind. This would allow the intelligence community finally to crack down on information flows that had begun 20 years earlier that they had heretofore failed to manage. 
The CIA would hobble and hamstring the US president, whom they hated. And importantly, there was his China problem. He had wrecked relations through his tariff wars. So far as they were concerned, this was treason because he did it all on his own. This man was completely out of control. He needed to be put in his place. To convince the president to destroy the US economy with his own hand would be the ultimate coup de grace for the CIA. 
A lockdown would restart trade with China. It did in fact achieve that. 
How would Fauci and the CIA convince Trump to lock down and restart trade with China? By exploiting these weaknesses and others too: his vulnerability to flattery, his desire for presidential aggrandizement, and his longing for Xi-like powers over all to turn off and then turn on a whole country. Then they would push Trump to buy the much-needed personal protective equipment from China. 
They finally got their way: somewhere between March 10 or possibly as late as March 14, Trump gave the go ahead. The press conference of March 16, especially those magical 70 seconds in which Fauci read the words mandating lockdowns because Birx turned out to be too squeamish, was the great turning point. A few days later, Trump was on the phone with Xi asking for equipment. 
In addition, such a lockdown would greatly please the digital tech industry, which would experience a huge boost in demand, plus large corporations like Amazon and WalMart, which would stay open as their competitors were closed. Finally, it would be a massive subsidy to pharma and especially the mRNA platform technology itself, which would enjoy the credit for ending the pandemic. 
If this whole scenario is true, it means that all along Fauci was merely playing a role, a front man for much deeper interests and priorities in the CIA-led intelligence community. This broad outline makes sense of why Fauci changed his mind on lockdowns, including the timing of the change. There are still many more details to know, but these new fragments of new information take our understanding in a new and more coherent direction. 
Jeffrey A. Tucker is Founder and President of the Brownstone Institute. He is also Senior Economics Columnist for Epoch Times, author of 10 books, including Liberty or Lockdown, and thousands of articles in the scholarly and popular press. He speaks widely on topics of economics, technology, social philosophy, and culture.
Tyler Durden
Thu, 09/28/2023 - 17:40
fauci
trump
vaccine
spread
social distancing
lockdown
mitigation
pandemic
wuhan
uk
china