This Week in Apps: Android 13 arrives, apps plan for midterms, Amazon copies TikTok
Welcome back to This Week in Apps, the weekly TechCrunch series that recaps the latest in mobile OS news, mobile applications and the overall app economy….
Welcome back to This Week in Apps, the weekly TechCrunch series that recaps the latest in mobile OS news, mobile applications and the overall app economy.
Global app spending reached $65 billion in the first half of 2022, up only slightly from the $64.4 billion during the same period in 2021, as hypergrowth fueled by the pandemic has slowed. But overall, the app economy is continuing to grow, having produced a record number of downloads and consumer spending across both the iOS and Google Play stores combined in 2021, according to the latest year-end reports. Global spending across iOS and Google Play last year was $133 billion, and consumers downloaded 143.6 billion apps.
This Week in Apps offers a way to keep up with this fast-moving industry in one place with the latest from the world of apps, including news, updates, startup fundings, mergers and acquisitions, and much more.
Do you want This Week in Apps in your inbox every Saturday? Sign up here: techcrunch.com/newsletters
Top Stories
Android 13 arrives
Big news for Android users this week as Google rolled out the new version of its mobile operating system, Android 13, initially to all Pixel devices, following the beta launch a month ago. The OS will reach other non-Pixel Android devices sometime later this year, including Samsung Galaxy, Asus, HMD (Nokia phones), iQOO, Motorola, OnePlus, Oppo, Realme, Sharp, Sony, Tecno, vivo, Xiaomi and others.
As mobile platforms have standardized, the latest efforts from both Google and Apple have been focused on personalization elements. In iOS 16, this now includes a customizable Lock Screen with widgets, while Android is doubling down on its Material You UI. With the prior version of Android, users could theme their device to match their background. With the latest update, they can now also match their non-Google apps to their chosen theme and color schemes. This is a much simpler and more elegant solution than the icon customization on iOS today, where apps like Brass, Themify, Aesthetic, Color Widgets and many others have to leverage a combination of configuration profiles and shortcuts to do the same.
In another personalization move, Android 13 allows users to set the languages used for different apps — useful for those who speak multiple languages.
Other improvements include the ability to copy content (e.g. URLs, photos, videos, text) between Android devices, better multitasking features on tablets, an expanded bedtime mode with dimmed wallpaper and a dark theme, HDR video support on third-party camera apps, BLE Audio, Spatial Audio on supported headphones, an upgraded media player widget that showcases album artwork and includes a dancing playback bar and more. On the privacy side, there are changes to permissions that allow users to more narrowly select images and videos to be shared with third-party apps and the OS now prevents unwanted access to your clipboard.
Another big benefit of the upgraded mobile OS for end users is that they can more easily block apps from annoying them with notifications. Now, apps users download will need explicit permission to send notifications, rather than being allowed to send notifications by default. This change sees Android finally catching up with iOS, which has offered this type of setting for years. (Many, many years.)
The Android source has also been pushed to the Android Open Source Project (AOSP).
This week TechCrunch's Frederic Lardinois also sat down with James Ward, Google's product manager for Kotlin, to talk about the language's role in the Android ecosystem and its future plans. You can read that here.
TechCrunch's new spyware lookup tool
This week, TechCrunch launched a new product in service to its readers who are concerned about security risks related to mobile spyware.
The spyware lookup tool can check to see if an Android device is one of the hundreds of thousands that's been hacked by one of several spyware apps, including TheTruthSpy — the subject of a months-long investigation into consumer-grade spyware apps. The apps are installed by someone with physical access to your mobile device and are designed to stay hidden from home screens. They give the attacker the ability to see the victim's phone data in real time, including calls, messages, contacts, location data, photos and more.
The new lookup tool will check against the leaked list of unique device identifiers, like IMEI numbers and advertising IDs, and is available free of charge to anyone who wants to ensure their phone has not been compromised.
TikTok caught keylogging?
A new privacy analysis warns that TikTok's in-app browser may be engaged in keylogging. Research by developer Felix Krause found that the TikTok iOS app was injecting code that would allow it to monitor all keyboard inputs and taps that took place on third-party websites that were rendered inside the app. Concerningly, this information could include users' passwords or payment card information when they're buying something promoted on TikTok. The researcher couldn't prove that TikTok was actually doing anything malicious with the access — that is, he couldn't confirm the data was collected, transferred or determine how it may be used. Users should be aware, however, and opt to open links outside of the TikTok app to be safe.
TikTok refuted the claims saying the JavaScript code is only used for debugging, troubleshooting and performance monitoring — like checking to see how quickly a page loaded or if it crashed. The company also pointed to several other reasons as to why the report's claims were overblown. The researcher also accused Meta of modifying third-party sites loaded in their in-app browsers, which has since led Ireland's Data Protection Commission, the lead data protection regulator for Meta and TikTok under the GDPR in Europe, to request a meeting with the tech giant to discuss.
Amazon gets TikTok-ified
It's official, the TikTok vertical video feed format is now the mobile app user interface to knock off if you're building a new social experience. How do we know? Because this week, Amazon of all places, was found to be testing its own TikTok clone. The feed, called "Inspire," appears in the bottom nav bar of the Amazon app.
Amazon, of course, has no interest in competing as a new social or entertainment experience with other big tech companies. But it does copycat the latest, hottest formats when it builds out new shopping features. In years past, that's seen the company cloning other social apps like Pinterest or Instagram or steaming live shopping videos. Now that TikTok's feed is the go-to, Amazon has adopted it as well.
For now, the Inspire feed is being tested and is not publicly available to all users.
In Other News…
Apple Updates
Augmented Reality
Social Networking
Photos
Messaging
Streaming & Entertainment
Gaming
Dating
Health & Fitness
Travel & Transportation
Utilities & Productivity
Adtech
Government & Policy
Security & Privacy
Funding and M&A
Unity rejected a takeover offer from AppLovin that would have valued the company at $58.85 per share, an 18% premium over Unity's stock price at the time. The deal would have been valued at $17.54 billion. Unity said it would proceed with its own deal to acquire ironSource for $4.4 billion in stock. Its shares dropped 7% after the board rejected the acquisition.
Unity announced a deal to create a JV, Unity China, in partnership with Alibaba, China Mobile, Oppo, and Douyin Group. The deal valued at $1 billion will allow Unity to expand into the world's largest games market.
European encrypted messaging app Wire, focused on enterprise use, raised €24 million in Series C funding led by growth equity firm Cipio Partners and Iconical.
She Matters, a health app for Black women, raised $1.5 million in pre-seed funding. The app recently expanded its resources and support for postpartum healthcare.
DNSFilter acquired the iOS firewall app Guardian for an unknown sum in order to expand its web-based threat detection capabilities. Guardian was founded in 2013 by Will Strafach, a security researcher and former iPhone jailbreaker. Its iPhone app blocks apps from sharing users' personal information with third parties, such as IP addresses and location data, by using a VPN.
FullStory raised $25 million in new funding from Permira to help companies spot issues in their websites and apps. FullStory says it analyzed more than 15 billion user sessions in 2021, including nearly 1 trillion clicks, text highlights and scrolls.
Infrastructure-as-a-service platform maker Mobot raised $12.5 million in Series A funding to expand its suite of robots that bug-test mobile apps. The robots can run through custom-designed testing flows to tap, swipe and rotate mobile devices, and more. The system integrates with standard dev tools like Jira and provides clients with results and reports.
Meme-based dating app Schmooze recently raised $3.2 million in seed funding led by Inventus Capital and Silicon Valley Quad. The app lets users swipe left or right on people they like and up to love memes presented to them. The latter will help to inform match selections.
Meta invested in Take App, a Singaporean startup founded by former Facebook engineering manager Youmin Ki. The app offers an easy way for users to set up simple websites for online orders, with a shopping cart, payments and a direct connection to WhatsApp for managing and tracking orders. The investment size was undisclosed but came in via the company's NPE Team, which had previously developed social apps and more recently shifted to investments.
New York-based family journaling app Qeepsake has raised $2 million in seed funding led by LaunchCapital. The company, which has 700,000 registered users, plans to invest in its marketing and engineering teams.
Indian fintech app Jar raised $22.6 million in Series B funding led by Tiger Global. The app helps millions of Indians save small amounts to invest in digital gold and is planning to expand into insurance, mutual funds and lending.
Sofy, the maker of a testing platform for mobile apps, closed on $7.75 million in seed funding led by Voyager Capital. The startup has raised a total of $9.5 million to date.
Just Eat sold its 33% stake in the Latin American joint venture iFood to Prosus for $1.8 billion. Prosus will now fully own the Brazilian food delivery company and app maker as a result.
Downloads
Along
A new video creation app called Along has launched into beta testing to offer a way to create "infinite-length" collaboration videos with multiple creators. The app introduces a concept called "tapes" which begins with one creator's video that others can then add their own clips to, which the original creator approves. The idea is similar to the "Add This" feature that Meta recently rolled out to its short-form video offering, Reels. Except in Along's case, users are collaborating on a video "tape," curated by the original poster, not simply contributing to a trend page.
The app is currently in private, invite-only testing but TechCrunch readers can access the app early here: along.video/invite/techcrunch. (This is not an ad — just an invite!)
You can read more about the app here on TechCrunch.
default
pandemic
link
testing
lockdown
consumer spending
gold
south korea
india
canada
european
europe
eu
china
What happens if a university goes bust?
Universities face growing costs but no prospect of increased funding.
Governments face difficult choices when industries fail. They can stand by while private businesses collapse and see the resulting loss of jobs and revenue. Or they can step in and use public money to prop up these firms.
The Scottish government intervened in 2019 to rescue Ferguson Marine, the last shipbuilding firm on the river Clyde, but faces ongoing controversy on whether it broke state aid rules in doing so. And, of course, the global financial crisis of 2008 saw the UK government intervening to rescue banks such as RBS that were seen as "too big to fail".
A similar financial crisis may be looming in higher education, a sector worth billions each year to the UK economy and a source of great national pride.
The UK boasts the second-largest collection of Nobel laureates and four of the world's top-20 universities. But all is not well in higher education.
Financial woes
The most recent data from the Higher Education Statistics Agency for the financial year ending in 2022 shows that (excluding pension adjustments, which can skew accounts for particular years) 24% of UK universities reported a deficit.
The Russell Group, which represents an elite group of research-intensive universities, claims it faces an average shortfall of £2,500 on every home undergraduate taught, and that this could grow to £5,000 by 2029-2030.
The outgoing vice-chancellor of Sheffield Hallam University, Sir Chris Husbands, recently suggested that calls to increase fee levels could be perceived as being tone deaf. Faced with their core undergraduate activities being unprofitable, universities have diversified their income by recruiting more international students, despite UK immigration policy limiting their ability to do so.
With no immediate prospect of increased funding either from government or through increased fee levels for domestic students, such restrictions on international recruitment together with damaging rhetoric from the government about so-called "rip-off degrees" means it is no longer unthinkable that a UK university might fail.
To consider what might happen if a university went out of business, we can look at what transpires when other businesses – such as banks – go bust.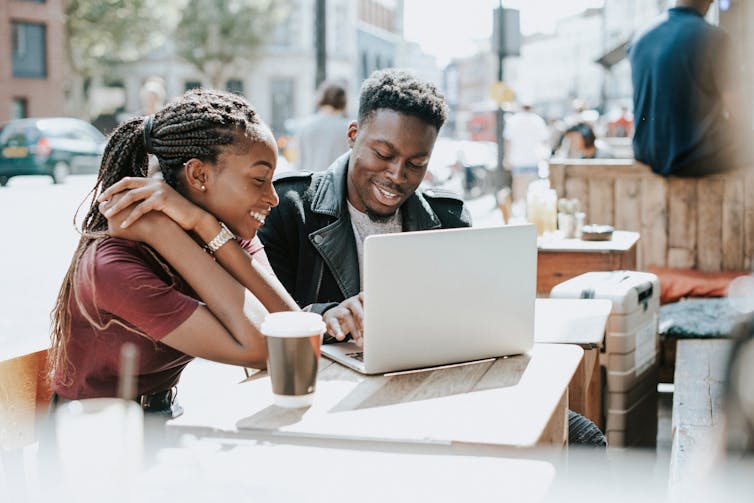 Of the brand names that collapsed during the 2008 global financial crisis, few will remember the Heritable Bank. It held 22,000 accounts, making it comparable to the number of students at a mid-size university.
The cost to UK taxpayers of rescuing the Heritable Bank was £500m. The government, via the Financial Services Compensation Scheme, paid compensation to Heritable's customers and, while some of these monies were recouped, the upfront costs were significant and the endgame did not see all of the cost recovered.
Part of the solution when Heritable failed was that another provider, ING, took on its customers. Were a university to become insolvent, thousands of students would find themselves marooned part-way through a degree programme, with no obvious route to complete it. There is no guarantee that another university would want to absorb a collection of "new" students, especially at fee levels that are already acknowledged to be below the break-even point.
Consequences for students
Even if a neighbouring university was given incentives to step in by the government, there would be practical issues to consider. Despite a potential merger under consideration in Australia, there is little history of mergers between universities in the UK.
The government could step in to avert a crisis. However, compared with the crisis in financial services in 2008, there is no equivalent compensation scheme in place and the public finances are in poorer health. In combination, this means there is no certainty of a government rescue package – and there may be a real reluctance to interfere in the market.
Almost inevitably, a series of messy class action lawsuits would result, with students seeking recompense for fees paid, perhaps over multiple years, that did not result in the qualification advertised. Worse, the shockwaves felt in one university could easily rock confidence in others. Future students might become more interested in the annual financial reports of a prospective university than its traditional prospectus.
Pulling down communities
Beyond the students, there would be significant economic consequences for the region, town or city concerned. Universities are typically large employers, sometimes the biggest in the area, and often refer to themselves as "anchor institutions" – central to the local economic ecosystem in the same way that a household-name retailer might be key to the viability of a shopping mall.
Yet anchors can also drag. In the case of a university failure, the potential for large numbers of high-skilled roles to disappear would be matched by a set of economic ripples that would be felt more widely.
This could range from housing, hospitality and retail being starved of income, to these and many other sectors suffering a shortage of a part-time, flexible workers. There are 142 members of Universities UK, and the 130 universities operating in England are estimated to contribute £95bn to the economy each year. Somewhere between £0.5bn and £1bn is a reasonable estimate of the amount attributable to any one university.
Finally, there would be political consequences. Electorates, of course, comprise many current, past and future students. Accusations would follow that jobs, qualifications and potential futures had been squandered.
The university sector is not immune to the kind of industrial or technological revolutions that have swept through other industries. But neither is it a purely commercial sector. Some of our policymakers and regulators might regard a university failure as an indication that the market is working. If so, they should be careful what they wish for.
Robert MacIntosh does not work for, consult, own shares in or receive funding from any company or organisation that would benefit from this article, and has disclosed no relevant affiliations beyond their academic appointment.
uk
Nine women share what it's like to have a miscarriage
Ten years of studying miscarriage has taught me that no two women will have the same experience.
Miscarriage is a common woman's health experience, but one that affects people differently. Ten years of studying miscarriage has taught me that no two women will have the same experience, and that the same woman is likely to experience separate miscarriages very differently.
There's also a great deal of variation in types of miscarriage and a lack of understanding of this, which often leaves women adrift.
A miscarriage is the loss of a pregnancy during the first 23 weeks. It's estimated that one in five pregnancies end in miscarriage, with most occurring in the first 12 weeks. My research focuses on these early miscarriages.
Approximately 1 in 100 women in the UK experience recurrent miscarriage, which is defined as having three or more miscarriages consecutively. And black women in the UK are 43% more likely than white women to experience a miscarriage.
---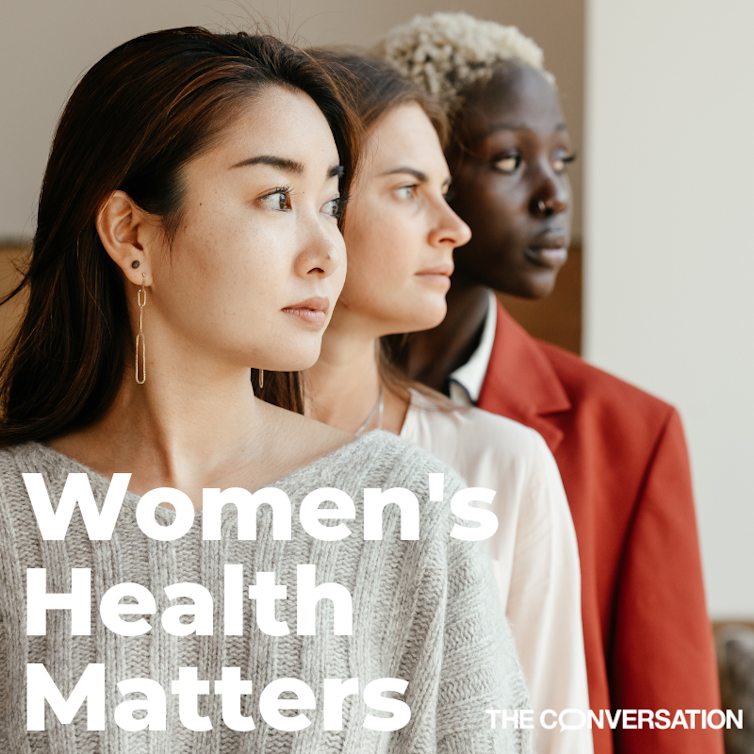 This article is part of Women's Health Matters, a series about the health and wellbeing of women and girls around the world. From menopause to miscarriage, pleasure to pain the articles in this series will delve into the full spectrum of women's health issues to provide valuable information, insights and resources for women of all ages.
You may be interested in:
Women's pain is often not believed – here's how to make your voice heard when seeking help
When IVF fails it can be devastating – so why do clinics offer so little in the way of support?
Science experiments traditionally only used male mice – here's why that's a problem for women's health
---
Vaginal bleeding which may be followed by pain in the lower abdomen and cramping are the main signs of a miscarriage. However, 1-5% of pregnancies end in a missed miscarriage: when no pain or bleeding occurs despite the pregnancy not progressing.
This is typically diagnosed by an ultrasound. For a number of the women I interviewed, this happened at their routine 12-week scan. It can be a shocking, unexpected and distressing experience – as Shirley explained:
I went for my scan at the [hospital] and we saw a very small foetus. I was chatting away and then the sonographer said, "I have bad news" – and they told us the baby had passed away at ten and a half weeks.
Nicole described being "gobsmacked" when she was told at her 12-week scan that "there was a sac but nothing else". She continued:
To me, a miscarriage is when you bleed and have cramps, but I had none of that. I had no idea what a missed miscarriage was … I had no idea the pregnancy had ended.
The 12-week rule
Many of the women I interviewed spoke about the unwritten "12-week rule" of not disclosing a pregnancy until after this point, in case of complications or loss. But following a miscarriage, many women described this wait as being an unhelpful tradition which left them feeling isolated, as family and friends didn't know what they were going through.
For Nicole and Shirley, there was certainty about the pregnancy ending, but this isn't always the case. For some women, a diagnosis of miscarriage may be more drawn out.
Grace went to an Early Pregnancy Assessment Unit when she experienced pain during early pregnancy. She had not experienced any bleeding, but had a feeling that things "weren't quite right". An ultrasound was unable to locate the pregnancy. She was told her dates might be out and it might be too early to identify the pregnancy, or that it might be a miscarriage. She explained what happened next:
I had a [hormone] test and the levels [indicated] that I was lower in weeks than my actual dates … I had to go back two days [later] and have another test done.
The second blood test revealed that her pregnancy was not continuing, and Grace later miscarried.
Physical impact
Miscarriages are often understood to involve cramping and bleeding followed by the spontaneous expulsion of the foetus or pregnancy tissue. But this scenario rarely, if ever, happened to the women I interviewed. Indeed, miscarriages are often drawn out over days, weeks or even months.
When Miranda first contacted me, she said:
My missed miscarriage was identified quite early, at approximately seven to eight weeks … [but] the process has taken nearly three months.
When I first interviewed Miranda, she was still undergoing her miscarriage and did so for six months in total. While her experience is unusual, it illustrates how varied miscarriages can be.
Women are often told a miscarriage "will be like a heavy period", yet most of the women I interviewed said that this is woefully inaccurate. Grace said:
This whole idea of a heavy period was not my experience. I was having contractions [and] passing a lot of blood.
'I blame myself'
Many of the women I spoke with felt responsible for their miscarriage, as Liv described:
I still blame myself … I've had doctors, nurses, family, friends and everyone tell me not to blame myself, but I think I [always] will.
Anxieties about fertility and future reproduction were common, as was apprehension during subsequent pregnancies. Marianne told me:
I felt really anxious, especially between finding out I was pregnant at ten weeks and feeling the baby kick for the first time.
Many women also described feelings of failure, as Vicky and Emma did:
I had this real sense that there was something wrong with me.

I'm faulty and I can't do what women are supposed to be able to do … You just feel fundamentally broken as a woman.
However, some women, such as Ruth, also expressed relief following a miscarriage:
I would have had a medical termination. I'm really glad I didn't have to … I feel very relieved that it has happened this way.
Views of miscarriage
In the Early Pregnancy Assessment Unit where I was based, after a miscarriage women are offered access to specialist counsellors – a service many made use of and found helpful in navigating their feelings of loss and grief.
The recognition of the way miscarriage affects those who experience it is very welcome because in the past, miscarriage was seen as an unfortunate if routine event – but one that women would and should recover from quickly.
However, over the past 30 years, miscarriage has progressively been framed as the loss of a baby for which the appropriate response is one of bereavement. While many women I interviewed did, indeed, experience grief and distress in the face of their loss, not all did.
This is important because over the 10 years I've been researching miscarriage, I've become concerned that this latter group of women are not served by current clinical and public approaches to pregnancy loss. At times, this results in women feeling as though there is something wrong in the way they are experiencing their miscarriage.
This is why it's important to recognise that, just as the physical experience of miscarriage varies, so too do the emotional and psychological experiences.
Susie Kilshaw receives funding from The Wellcome Trust. Wellcome Trust University Award in the Humanities and Social Science Grant number: 212731/Z/18/Z (2019-2025).
uk
How ducks, geese and swans see the world – and why this puts them at risk in a changing environment
Our airspace has only started to become cluttered recently – many birds are struggling to navigate through it.
Each year, millions of birds fly into power lines, wind turbines and the other man-made structures that litter the open air space. These collisions frequently result in the death of birds and, if power systems go down, disrupt our lives and pose financial challenges for power companies.
Numerous bird species, including macaws in Brazil, geese and swans in the UK, and blue cranes in South Africa have been found to be susceptible to collisions with power lines. But any flying bird can fall victim to such a collision.
In some places, these collisions happen so often that they can jeopardise local populations of endangered species.
But birds are highly evolved flying machines. They can fly in tightly packed flocks that weave and turn to our delight and wonder. So why do they fly into things?
According to our latest research, the answer lies in how they see the world. We found that looking directly ahead is simply not that important to many species of duck, geese and swans.
How birds see the world
Exploring the reasons behind why birds are victims of collisions has led to new ideas that challenge our fundamental perception of what birds are. In the past, scientists have described birds as "a wing guided by an eye". This implies that flight has been central to moulding bird vision throughout their evolution.
But now it is safe to conclude that a bird is instead best characterised as "a bill guided by an eye". Rather than flight, the main driver of the evolution of bird vision has been the key tasks associated with foraging, in particular detecting food items and getting the bill to the right place at the right time in order to seize them. Alongside the detection of predators, this is the task that bird vision has to get right day in, day out.
Birds differ in how much the view from each eye overlaps (called the binocular field of view). The more the eyes look straight ahead, the more the view from each eye will overlap – much as human eyes do – thus broadening the binocular field. For a bird such as a duck, with its eyes positioned high up on either side of the head, the view from each eye will be very different (with smaller binocular field).
We measured binocular field size across a broad range of 39 species of duck, geese and swans. We found that the key driver of diversity in vision between species is their diet and how they forage for food.
Birds that primarily use their vision to locate foods such as seeds, or selectively graze on plants, tend to have broader binocular fields.
However, the binocular fields of species like mallards and pink-eared ducks are much narrower. These birds rely less on their eyes for foraging and more on touch cues from their bills. The vision of birds like these instead provides them with a comprehensive view of the region above and behind their heads.
Birds certainly need to have some visual coverage in front of them. But with eyes placed high on the side of the head, resulting in a very narrow binocular field, they are restricted to retrieving rather scant detail from the distant scene ahead. What matters to them more is placing their bill accurately at a close distance and seeing who is coming at them from the side or from behind.
This finding is not confined to ducks, geese and swans. It probably generalises to all birds, except perhaps some owls (which have more front-facing eyes and rely upon sound to locate prey). The great majority of birds are therefore vulnerable to collisions.
However, it is larger birds like geese, swans and bustards that face real problems. Their restricted forward vision is compounded by flying fast and being unable to change direction quickly. These birds also often fly in flocks, and at dusk and dawn when the light level is lower.
Warning birds of hazards ahead
Understanding the vision of birds from the perspective of foraging and predator detection improves our understanding of what causes collisions. But, more importantly, it allows us to do something about it.
We must not assume that a bird's view of the world is the same as ours. We are specialised primates with eyes on the front of our heads, and we see the world in a very different way to birds, not only with respect to visual fields but also acuity and colour vision. So, we must try to take a proper "birds' eye view" of the problem.
Birds are also flying fast. But, as they do so, they are taking in only gross information of what lies ahead – much as we do when driving our cars. As with car hazard warnings, it is necessary to alert birds using markers that may seem excessive.
Birds that are vulnerable to collisions have evolved to fly in airspace that only recently has started to become cluttered. To be clearly visible to a bird, especially to species like ducks and geese, devices that warn birds about hazards ahead must be large, highly contrasting and produce flicker.
When marking hazards, there is no place for subtlety.
Jenny Cantlay received funding from NERC and the RSPB for her doctoral research on avian vision whilst at Royal Holloway University.
Graham Martin does not work for, consult, own shares in or receive funding from any company or organization that would benefit from this article, and has disclosed no relevant affiliations beyond their academic appointment.
africa
brazil
uk