The US to waste coronavirus stimulus money on fossil fuels
The US to waste coronavirus stimulus money on fossil fuels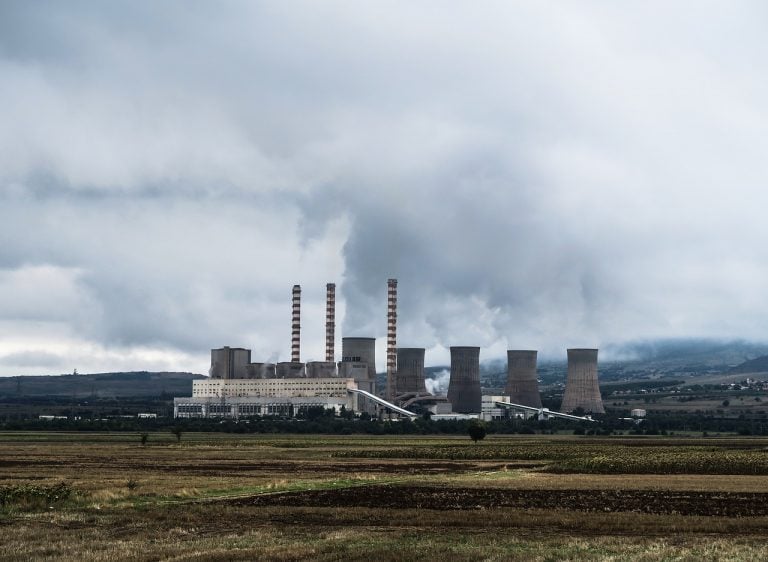 Economies worldwide are currently going through the most challenging crisis in modern history. As the governments go into lockdown, many businesses are left to fend for themselves. The post-COVID pandemic economic landscape will be largely shaped by where the governments decide to put the money.
Q1 2020 hedge fund letters, conferences and more
There is no doubt that there won't be going back to how things were before the global outbreak of the novel coronavirus, but the final outcome will be dependent on which sectors get better and faster public treatment.
In short, it is up to the policymakers around the world to decide on which economies survive and which will leave the market for good.
The coronavirus pandemic is for sure testing the outdated industries that failed to develop and have stuck with the decades-old models that have destroyed the natural resources, leading some to believe that the pandemic is the result of the damaging human activities.
The US oil crisis
With most people staying indoors, the demand for the oil price turned negative for the first time in history, with oil producers struggling so much that some had to even pay buyers to take back their oil as the market prices fell to minus $40 a barrel.
The deeply-embedded narrative persists in the US that fossil fuels are at the heart of the US economy and it can't afford to lose big businesses that generate revenue and create jobs. Even those who are in favor of the renewable energy moving forward, still believe that the fossil industry is "too large to fail". Yet here we are looking at the oil price crash 2020, with President Trump quickly jumping to throw the lifeline to the struggling corporations.
The fossil fuel industry had been facing significant structural challenges even before the global pandemic, which only exacerbated the process of decline. The industry has been in trouble for years, losing value, being forced to take debt, and losing favor among investors and financial institutions alike. It forced the industry to turn more to the lobbying governments to survive, and they have done that successfully so far.
Amid the reigning chaos that the COVID has brought with it, the world is seeing unusually high activities of corporate lobbying. A UK-based think tank InfluenceMap found that, across the globe, the oil and gas industries have been actively lobbying for interventions, that would go against the scientifically-backed Paris Agreement.
According to the study, the corporations are lobbying for the "direct and indirect support, including bailouts, buyouts, regulatory rollbacks, exemption from measures designed to protect the health of workers and the public, non-enforcement of environmental laws, and criminalization of protest, among others." In many countries, such as Canada and the UK, such corporations are arguing that in order to survive they should be subsidized and deregulated immediately.
In the US, the industry is trying to access the stimulus funds, get exempted from different environmental protections, and wants to use the strategic petroleum reserve to take the industry out of the historic crisis.
Meanwhile, the US government is desperately trying to save the dying industry that has been long overdue for a major shakeup, as it hasn't worked as it was supposed to for decades. Some politicians even go to comedic lengths and lobby for fossil fuel companies to be eligible for the small-business recovery fund.
Fossil Fuel Industry: Ways to proceed to the future
America's fastest-growing employers, the clean-energy industry hasn't remained unscathed by the global pandemic either. The data shows that it is fated to grow throughout the next decades given the global market trends, however it has been largely ignored by the politicians rushing to save the dying fossil fuel industry.
Republicans have publicly declared that helping such industry during the global crisis is unnecessary. Democrats haven't done anything yet to object to those claims. This illustrates well how the US political system is rigged to aid those who are willing to pay the most, even if helping them is short-sighted and even damaging in the long run.
To prevent more global catastrophes like the COVID pandemic, governments around the world have to rethink where they choose to put the peoples' money for the planet to survive.
The coronavirus outbreak has shown that only those who are willing to adapt and change with the increasingly unpredictable market will survive and come out as winners on the other side of the pandemic. The fossil fuel industries, which have damaged the environment without creating anything meaningful in return, have had their run and will eventually have to face extinction, much like the dinosaurs whose remains they so passionately utilize.
The post The US to waste coronavirus stimulus money on fossil fuels appeared first on .
politics
coronavirus stimulus
fossil-fuel industry
appear
stimulus
us government
trump
treatment
testing
lockdown
recovery
stimulus
canada
uk
oil
Highlights of My Weekly Reading and Viewing
Timothy Taylor, "Some Economics of Pharmacy Benefit Managers," The Conversable Economist, September 28, 2023. This is the nicest treatment of the facts…
Timothy Taylor, "Some Economics of Pharmacy Benefit Managers," The Conversable Economist, September 28, 2023. This is the nicest treatment of the facts that I've seen. I confess that I've seen PBMs as something of a black box rather than doing the standard middleman treatment that Tim does.
Tim highlights the work of Matthew Fiedler, Loren Adler, and Richard G. Frank in "A Brief Look at Key Debates About Pharmacy Benefit Manufacturers," Brookings Institution, September 7, 2023.
Ending paragraph:
As in most economic discussions about the role of middlemen, it's important to remember that they (usually) don't just sit around with their hands out, collecting money. Some entity needs to negotiate on behalf of health insurance companies with drug manufacturers and pharmacies. Some entity needs to process insurance claims for drug prices. I do not mean to defend the relatively high drug prices paid by American consumers compared to international markets, nor to defend the costs and requirements for developing new drugs, nor to defend some of the mechanisms used by drug companies to keep prices high. But while it might be possible to squeeze some money out of PBMs for slightly lower drug prices, and it's certainly possible to mess up PBMs in a way that leads to higher drug prices, it doesn't seem plausible that reform of PBMs is going to be a powerful lever for reducing drug prices.
Thomas W. Hazlett, "Maybe Google Is Popular Because It's Good," Reason, September 27, 2023. I think Hazlett is the best writer in economics. This piece is a good sample.
An excerpt:
The innovation was simple in design, complex in execution, and radical in result. The business achieved a rare triple play: First, a robust new web crawler devised a superior method for finding and tagging the world's digital content, deploying cheap PCs linked in formations to achieve momentous computing power (Brin's genius). Second, this more prolific database of global digital content was better cataloged. A clever "Page Rank" score evaluated keyword matches, countering the influence of scammers by scrutinizing the quality of their web page links (Page's inspiration). Third, "intention-based advertising" displayed commercial messages to searchers self-identified as ready to buy. For instance, the internet user wondering about "coho salmon, Ketchikan, kids" gave Hank's Family Fishing B&B in Alaska a digital target for its 10 percent off coupon, while signaling to Olay not to bother advertising its skin care products. This solved the famous marketing dilemma: "I know I'm wasting half my ad budget, I just don't know which half." Businesses loved these tiny slices of digital real estate, and Google mined gold.
Fiona Harrigan, "America's Immigrant Brain Drain," Reason, October 2023.
Excerpt:
In June, The Hechinger Report outlined how foreign governments are welcoming U.S.-trained international students. The United Kingdom offers a "high potential individual" visa, which authorizes a two-year stay and is available to "new graduates of 40 universities….21 of them in the United States." Recruiters from Australia are "attending job fairs and visiting university campuses" in the United States. From 2017 to 2021, according to the Niskanen Center, a Washington-based think tank, Canada managed to attract almost 40,000 foreign-born graduates of American universities.

Most international students want to stay in the U.S. after graduating, but very few are able to do so. The U.S. does not have a dedicated postgraduate work visa. Canada and Australia, meanwhile, have streamlined the steps from graduation to employment to permanent residency. Graduates in the U.S. can complete Optional Practical Training, but it does not lead to permanent residency and lasts a maximum of three years.
Personal note: Actually the maximum of 3 years for Practical Training sounds good. When I took advantage of the F-1 Practical Training visa to be on the faculty of the University of Rochester, the max was only 18 months.
David Friedman, "Consequences of Climate Change," September 24, 2023. David does his typical calm, clear, masterful job of laying out the facts. He takes the IPCC reports as given and then follows the implications, uncovering a lot of misleading claims in the process. While David takes as given that the earth will heat about another degree centigrade by about the end of the century, he lays out why we can't be sure that the net effects are negative or positive. Watch about the first 35 minutes of his speech, before he gets to Q&A. I would point out highlights but there is zinger after zinger. And he references his blog and his substack where you can get details.
The pic above is of David Friedman giving his talk.
(0 COMMENTS)
real estate
treatment
gold
canada
Russia's Military Budget Set To Rise By 70%
Russia's Military Budget Set To Rise By 70%
Via Remix News,
Russian military spending is set to rise by almost 70 percent — to €106…
Russia's Military Budget Set To Rise By 70%
Russian military spending is set to rise by almost 70 percent — to €106 billion — by 2024, according to a Russian Finance Ministry document published Thursday, an increase that illustrates Moscow's determination to continue its military intervention in Ukraine despite the human and economic costs.
According to the document, Russian defense spending will increase by 68 percent in 2024 compared to this year and will reach 10.8 trillion rubles (€106 billion).
As a result, the amount allocated to defense will represent about 30 percent of total federal spending in 2024 and 6 percent of GDP — a first in Russia's modern history.
The budget for internal security is set to rise to 3.4 trillion rubles (€33 billion), almost 10 percent of annual federal spending.
The priorities for this budget are outlined as "strengthening the country's defense capacity" and "integrating the new regions" of Ukraine whose annexation Moscow has demanded, as well as "social aid for the most vulnerable citizens," just months ahead of the Russian presidential elections in spring 2024.
Conversely, total spending on education, healthcare and environmental protection accounts for barely a third of the defense budget, according to ministry figures. Overall, federal spending will total 36.7 trillion rubles (€359 billion), a dramatic 20 percent increase over 2023.
The government, however, has explained little about how it will finance this large increase, as Russian Prime Minister Mikhail Musustin said last Friday that revenues from the sale of hydrocarbons will be down sharply and will account for "a third of next year's budget" in 2024, whereas before the invasion of Ukraine, they accounted for half the budget.
The sector used to drive Russia's growth, hydrocarbon sales are declining due to international sanctions and the European Union's determination to move away from energy dependence on Moscow.
One indication that the government expects a delicate month ahead for the Russian economy is that it has announced that it has based its budget forecast on the assumption of a dollar worth around 90 rubles, thus betting on a weakening of the national currency in the medium term. The draft budget law for 2024-2026 is due to be sent to the State Duma, Russia's lower house of parliament, on Friday.
Tyler Durden
Sun, 10/01/2023 - 08:10
gdp
european
russia
ukraine
Atlantic Overfishing: Europe's Worst Offenders
Atlantic Overfishing: Europe's Worst Offenders
Each year, agriculture and fisheries ministers decide on total allowable catches (TACs) for…
Atlantic Overfishing: Europe's Worst Offenders
Each year, agriculture and fisheries ministers decide on total allowable catches (TACs) for commercial fishing.
Scientific bodies, such as the International Council for the Exploration of the Sea (ICES), provide information on the state of fish stocks around the world and recommend maximum catch levels per zone to ensure sustainable fishing.
However, this scientific advice is all too often ignored by the authorities, jeopardizing the sustainability of marine resources.
Statista's Martin Armstrong shows in the following infographic, based on the latest report from the New Economics Foundation, these European countries are the worst offenders for this, having on numerous occasions set their fishing quotas in the North-East Atlantic in excess of the sustainability recommendations in recent years.
You will find more infographics at Statista
Sweden exceeded its recommended TAC by almost 33 percent in 2020 (the latest year available), equivalent to 12,000 tonnes of fish, followed by Denmark (6 percent, 20,000 tonnes) and France (6 percent, 17,000 tonnes).
Ireland, Belgium, Spain and the UK all exceeded their targets by between 2 and 4 percent.
The year before, in 2019, the overshoot of the sustainable fishing threshold in the zone was even more pronounced: 7 percent of the recommended TAC for Spain, 9 percent for France, 10 percent for Belgium, 18 percent for Germany, 20 percent or more for Denmark, the United Kingdom and Ireland, and 52% for Sweden.
Tyler Durden
Sun, 10/01/2023 - 07:35
stocks
european
europe
uk
france
spain
germany
sweden