Tabula launches US 'enhanced inflation' ETF
Tabula launches US 'enhanced inflation' ETF
European fixed income specialist Tabula Investment Management has introduced a new ETF that aims to help investors better manage the effects of US inflation, particularly in light of the Federal Reserve's recent announcement that its inflation target would now incorporate a catch-up element for previous undershoot.
The Tabula US Enhanced Inflation UCITS ETF has listed on Borsa Italiana (TINE IM) with cross-listings pending on London Stock Exchange (TINF LN) and BX Swiss (TINC SW).
The ETF, which has been seeded with €2 million, comes with ongoing charges of 0.29% for an unhedged USD share class (LSE and BX Swiss listings) and 0.34% for a EUR-hedged share class (Borsa Italiana listing).
It is linked to the Bloomberg Barclays US Enhanced Inflation Index and is thought to be the first ETF to provide access to both realised and expected inflation in a single wrapper.
The underlying reference index has been developed by Bloomberg, in consultation with Tabula, and measures the performance of a diversified portfolio of US Treasury Inflation-Protected Securities (TIPS) combined with exposure to medium-term US inflation expectations. The two sleeves are weighted at 100%.
The TIPS portfolio is composed of securities with at least $500m face value outstanding and at least one year remaining until maturity. TIPS differ from regular Treasury bonds in that the principal amount of a TIPS issue is adjusted over time to reflect changes in the underlying Consumer Price Index, a measure of inflation. The yield on TIPS thus reflects a real interest rate where the effect of inflation has largely been stripped out.
The index's exposure to inflation expectations is represented by a long position in 7-10 year TIPS and a short position in regular 7-10 year Treasuries to hedge out duration risk. An increase in 7-10 year inflation expectations will lead to an appreciation in value as increasing inflation expectations cause the yields on regular Treasures to rise and their prices to fall, thus increasing the value of the short position in the portfolio. The short position is adjusted in order to offset the duration exposures of the two indices, thereby establishing a purer play on inflation expectations.
Tabula aims to directly replicate the index by taking a physical position in relevant TIPS and entering into an over-the-counter total return swap agreement in which it receives the return of the inflation expectations portfolio in exchange for agreed payments to the swap counterparty, BNP Paribas.
Commenting on the launch, Michael John Lytle, CEO of Tabula, said, "ETFs are a natural choice for inflation exposure. Inflation is an escalating concern among institutional investors, jumping up in their focus list over the last three months. Existing inflation ETFs force investors to choose between realised inflation and inflation expectations. For many investors, both are important measures and a more efficient solution is to combine them, which is what we have done with the Tabula US Enhanced Inflation UCITS ETF."
Jason Smith, CIO of Tabula, added, "Forecasts of where inflation might go have rarely been as diverse as they are today. The economic consequences of the COVID-19 pandemic, and policy reactions to it, have led simultaneously to forecasts of deflation, as well as forecasts of inflation rates moving sharply higher. As the decade-long trend of stable and limited inflation rates is likely coming to an end, investors need flexible and convenient tools to manage their inflation exposure."
The post Tabula launches US 'enhanced inflation' ETF first appeared on ETF Strategy.
latest news
barclays
bloomberg indexes
etf and index news
etf industry news
etf launch
fixed income
tabula investment management
united states and canada
treasury bonds
bonds
federal reserve
us treasury
etf
european
Bond Market Crash Will Surprise Only The Uninformed
Bond Market Crash Will Surprise Only The Uninformed
By Bloomberg macro commentator and analyst Tommi Utoslahti
A global bond market meltdown is only a matter of time. One fine morning, traders will wake up to find all benchmark yields sharpl
Bond Market Crash Will Surprise Only The Uninformed
By Bloomberg macro commentator and analyst Tommi Utoslahti
A global bond market meltdown is only a matter of time. One fine morning, traders will wake up to find all benchmark yields sharply higher, 10 to 20 basis points or more, and no buyers around.
Bond price indicators are flashing deep red right now, from decade-high inflation expectations to waning auction demand and whispers of depressed liquidity. Last week, the U.S. 5-year breakeven rate briefly topped 3% for the first time since the maturity was restarted in 2004
Bloomberg's U.S. Treasury index is on track for its worst annual loss since 2009, and that's only the beginning. Expect the Treasury 10-year yield to top 2%, Bunds to end their two-year trek in the sub-zero wilderness and Gilts to continue pushing higher toward levels last seen in 2018.
It's not a taper tantrum. The time for that passed months ago, and the Fed's well-telegraphed intention to start slowing its $120 billion monthly bond purchases at next week's meeting is all baked in.
Bonds will collapse on investors' delayed realization that inflation is here to stay, and won't be tamed without serious policy tightening.
Equally serious concern stems from the fact that a big part of the recent inflation spike is supply-shock driven. Conventional policy tightening would do little to resolve supply-chain problems, leaving policy makers unable to directly influence rising prices.
If all that sounds unrealistic, or just a mere tail risk scenario, consider this: wagers for Bank of England rate hikes over the next year have been ramped up to more than 100 basis points in only a few weeks. A Hundred basis points! Saying that aloud would have been seen as a joke as recently as early September.
Perma-bulls often point out that yields fell following the 2013 taper tantrum. That is correct, but it only happened after the Treasury 10-year yield had surged about 140 basis points in four months and took well over a year to return to where it was before the selloff. A similar move now from August lows would take Treasuries above 2.5%.
The biggest difference is in the macro backdrop. In 2013, the headline U.S. inflation rate was well below 2% -- it's been over 5% for five months now. The ISM index of prices paid for inputs is hitting levels not seen for a decade and the inflation expectations of the University of Michigan consumer survey are the highest since 2008.
Everyday consumer items are only about to get more expensive amid stubborn supply-chain disruptions. There's an energy crunch brewing in many of the developed economies and crude oil appears more likely to hit $100 than fall back toward $50.
Fed Chair Powell on Friday said that "risks are clearly now to longer and more persistent bottlenecks". Other Fed officials have earlier acknowledged that "transitory" has become a dirty word. And the global financial commentariat is now more often talking about "policy error."
Treasury yields are now almost exactly where they were just before the 2013 taper tantrum or the 2016 reflation trade following Trump's election victory. In both cases, yields eventually topped 3%.
Portfolio holders suddenly find themselves bracing for potentially massive losses. Duration hedging will only work to drive bond prices lower. The dollar should benefit from the dual tailwind of higher U.S. yields and haven demand.
Risk assets won't be able to ignore severe bond market carnage. Earlier this year, when 10-year Treasuries were testing 1.70%, the S&P 500 index retreated about 5% before resuming its rally. Investors shouldn't count on such a benign reaction this time. Wall Street near records and the VIX at its lowest since the pandemic started show that stocks are hopelessly unprepared for tighter funding conditions.
It's not all gloom. Previous cycles have shown that the world economy can handle higher borrowing costs. Equities may even see firmer yields as a sign of a strong economy. But there's no denying recalibration to higher yields after years of ultra-low rates will be a painful exercise for those not ready for it.
Tyler Durden
Tue, 10/26/2021 - 09:50
bonds
pandemic
sp 500
equities
stocks
fed
trump
testing
oil
How China combined authoritarianism with capitalism to create a new communism
What does communism 2.0 mean for democracy?
After the 1989 fall of communism in the Soviet bloc, five self-declared communist states remain today: China, Cuba, Laos, North Korea and Vietnam. Belarus and Venezuela can also be added to the mix as they fulfil the criteria of a communist state – even though they do not officially invoke the ideology. So, at present, the number stands at seven. The question is, now that capitalism is the engine of China's economy, what is communism today? And if the number of communist states is poised to grow in the near future, as some predict, what does this prospect mean for democracy?
My interest in communism goes beyond my work as a historian – it's personal. I was born and raised in communist Poland in the 1970s and 1980s. It was a grey country where people seemed to have lost all hope. All essentials, including shoes and coffee, were rationed. But rationing cards did not mean you would get what you wanted, or even needed. Queuing for hours (sometimes even days) to buy anything that had just been delivered to a shop was a regular occurrence.
I have no doubt that my upbringing shaped my life and inspired my career. My research has examined modern central and eastern Europe, nationalism and the politics of language – particularly in the region's totalitarian and authoritarian regimes during the past two centuries.
During my youth in the 1980s, bartering became more common, while scarce goods could only be bought with US dollars. You could exchange a summer dress two sizes too large for a T-bone steak (kotlet), or a record player that you did not need for a large can of baby formula. Only vinegar seemed to be in constant supply on the near-empty shop shelves – perhaps accounting for the sour faces and almost permanent lack of smiles. Western scholars came up with an apt term to describe this existence. They called it the "economy of scarcity" – the impact of central planning on production and the population.
And it wasn't just a lack of food. Freedom was scarce, too. Poland, like all Soviet bloc countries, was kept under a "double lock" – meaning it was even difficult to travel to another socialist country, be it neighbouring Czechoslovakia or East Germany. You needed to apply for a particular kind of passport to travel to the "people's democracies" (that is, Soviet bloc countries) in Europe. And after coming back home from your travels, this precious document had to be returned to a local militia headquarters (the police was then known by this militarised sobriquet).
If you wanted to visit a European capitalist country, like West Germany, you needed a another kind of passport. But only a single member of any family would be allowed to go to the "rotten capitalist west" (as it was often referred to). So the rest of your family remained as the state's hostages to ensure you wouldn't dare to defect. I never once saw the passport that permitted travel to all the countries of the world, which allowed the lucky few to travel to the US or Australia.
---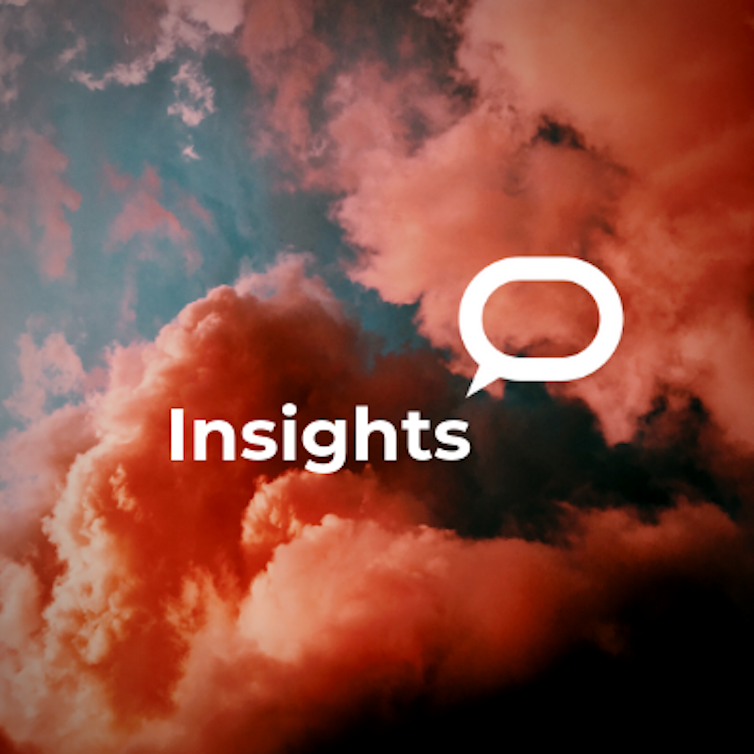 This story is part of Conversation Insights
The Insights team generates long-form journalism and is working with academics from different backgrounds who have been engaged in projects to tackle societal and scientific challenges.
---
To me, and many others, my home country felt like one big prison. Stringent censorship of publications, films and television aimed to convince us that life in Poland and the Soviet bloc was much better than in New York or Paris. But few believed the propaganda. People clandestinely listened to Radio Free Europe and Voice of America (despite the state attempting to jam them). And during the 1980s, it became easier to buy banned books in the form of samizdat (uncensored, underground publications).
Among the youth, the dream was to escape this prison and enjoy a "normal life" in a "normal country". In a place with no rationing cards and well-stocked supermarkets, where working a single job you would be able to afford a decent standard of living, an apartment and summer holidays in the Canaries. The slang Polish name for this Spanish archipelago, "Kanary", became colloquial shorthand for the unattainable.
Pie in the sky, our parents warned us. Their advice was to be quiet, to do what we were told by teachers or overseers – and to never say what we thought. After all, refusing to toe the Communist Party's line, not praising Poland's socialism – let alone opposing the system – might cost you a coveted place at a university, the loss of an apartment, or land you in prison. In the 1950s, at the height of Stalinism, people were even executed for such ideological misdemeanours.
But, unexpectedly, the cold war between the western democracies and the communist Soviet bloc came to an end in 1989, followed, two years later, by the collapse of the Soviet Union itself. This communist superpower simply and peacefully (at least in Europe) vanished into thin air, causing communism as a political and economic system to disappear from much of the world.
We were free. The last General Secretary of the Soviet Union Mikhail Gorbachev was the good fairy, who made our heartfelt dream come true. The Soviet leader decided that starving his own people in order to keep up with the west in the arms race was no way forward. The subsequent systemic transition, in the span of a decade and a half, enabled former Soviet bloc states, from Poland and Hungary to Romania and Bulgaria, to accede to NATO and the European Union.
With my newfound freedom, I continued my education in South Africa and the Czech Republic. I researched in Italy, the US and Japan, before finding university positions in Ireland and Scotland.
But in the case of the 15 countries that emerged from the defunct Soviet Union, only the Baltic republics of Estonia, Latvia and Lithuania became truly western and democratic. Most, Russia included, became autocracies – even if they stuck to the pretence of parliamentary elections.
Georgia, Moldova and especially Ukraine are tantalisingly close to becoming genuine democracies with the prospect of EU and NATO membership. Yet, Turkmenistan is almost as oppressive as North Korea, while Azerbaijan and Uzbekistan are seen as textbook examples of repressive and kleptokratic dictatorships.
But at present, not a single post-communist or post-Soviet state declares itself to be communist.
China leads the autocracies
With the economic and political demise of Soviet-style communism, most of the communist regimes supported by the Soviet Union across the world, like Ethiopia, Afghanistan and South Yemen also collapsed. Communist Cuba is a lone exception to this trend. The Caribbean island has been a permanent thorn in the side of the US since 1961.
Present-day communism, then, is led by China – the world's second largest economy. Beijing has been proudly communist since 1949 and is now taking on the US, which still leads – though falteringly – the globe's shrinking camp of democracies. Since 2010, an increasing number of states have parted with democracy.
Over the past decade, democracy has been quickly reversed in post-genocide Rwanda. The same also happened in Ethiopia after the civil war in Tigray (2020-present day), while the Arab Spring's democratic gains have been squashed across the Middle East. As in Putin's Russia, electoral autocracies were installed in Bulgaria (2009), Hungary (2010), Serbia (2014), Turkey (2015), Poland (2016) and Slovenia (2020).
China's population of 1.4 billion means that a fifth of all humankind lives under its communist regime. The other three self-declared communist states – Laos, North Korea and Vietnam – all border China. A new communist – and Sinic (Chinese influenced) – bloc, indeed.
So, after the two decades of decline in the wake of the 1989 collapse of the Soviet bloc, is the turbocharged Chinese-style communism 2.0 – which embraces capitalism – going to take over?
The rise and fall of democracy
The looser post-cold war definition of communism marries capitalism with socialism, as understood in the former Soviet Union. The overarching principle of socialism (seen as communism in the west) says: "From each according to his ability, to each according to his contribution." In practice, this unorthodox mix of Soviet-style socialism and capitalism means an authoritarian, or even totalitarian, regime under a single party's full and (these days) AI-enhanced control. This control extends over the now capitalist-style economy, too. Through this mono-party, the invariably male leader single-handedly rules.
Often a cult of personality is developed for him and the deal is sweetened with a modicum of a welfare state. In most cases these states advertise themselves as being communist. Others, like Belarus and Venezuela may not actually call it "communism" and a different name may be given to this ideology.
For example Bolivarianism in Venezuela, national unity in Belarus or Juche in North Korea. The mono-party political system makes the Communist Party into the state and its leader into the de-facto dictator. Unchecked collectivism, or the ruling dictator's self-serving and populist rhetoric of prioritising masses (referred to as "nation or people") over individuals, "justifies" his rule and the system. In places like Belarus and China, this has led to dissenters being repressed and concentration camps being built to remove them from "healthy society".
Like the pre-1989 communist states, all these countries' ruling regimes are anti-western in their official rhetoric, and often in their actions too. This anti-western aggression was another important defining feature of the communist states of the 20th century.
But will this number rise or fall in the 21st century? During the two decades following the fall of communism in Europe, democracy as the doctrine of human and political rights steadily spread across the world. Dictators felt pressured to keep up at least the appearance of working electoral democracy in their countries. Amnesty International and Freedom House successfully shamed autocrats into mending their notorious ways and freeing political prisoners.
But after 2010, this trend was incrementally reversed. Symbolically, in this year the Chinese writer and pro-democracy dissident Liu Xiaobo was awarded the Nobel Peace Prize. Beijing felt offended by the west and took steps to suppress Liu, his family and friends. The authorities denied Liu cancer treatment and he died prematurely seven years later.
Liu's ashes were scattered in the sea to prevent the establishment of a grave for a person many saw as a democratic hero and martyr. That would have been a focal point for China's democrats, who might have gone on pilgrimages to pay respect to Liu's unwavering loyalty to liberty and democracy.
Then, in 2020, the pandemic created an ideal opportunity for Beijing to dismantle democracy in Hong Kong, and a place that was once a beacon of political and economic freedom fell. Autocrats of all stripes took note.
'To get rich is glorious'
But isn't the whole idea of capitalism and profit anathema to the central tenets of communism? And if so, how did these two opposites attract? In the wake of then Chinese leader Deng Xiaoping's 1978 reforms, a great discovery of applied politics was made in China: that you can have capitalism without democracy. Spotting a gap in the market of ideas, Deng decreed that "to get rich is glorious", meaning that capitalism was ideologically neutral and could serve the needs of a communist regime.
The current marriage of capitalism and communism is a lesson for democrats not to trust in their wishful thinking. Instead, the often touted hypothesis about capitalism's democratising effects must be put to the test. It is clear that capitalism does not make authoritarian or totalitarian Belarus, China, Laos or Vietnam any less authoritarian or more pro-democratic or pro-western. Cuba, North Korea and Venezuela ditched capitalism once before, when they became communist, in 1948 and 1959 and 1999 respectively, and they are reluctant to re-embrace it. But China's enthusiasm for undemocratic capitalism since 2004 – known as the Beijing consensus in the west – may compel them to follow suit soon.
China's economic success, if it lasts for several generations, may lead to the fortification of nascent communism 2.0, with capitalism as an integral part of this ideology. Communist-capitalism is not an oxymoron any more, as long as the ruling communist party keeps entrepreneurs subservient to its ideology and governance.
So what are the specific characteristics of the new communist 2.0 state? Perhaps, the self-declaration of being a communist state is the most obvious and that this features in the constitution. Even if some states give it a different name.
Civic and human rights are seriously limited and often denounced as a "western ploy". For instance, no individual right to vote exists in China, while the state actually owns citizens' bodies to do with them as it pleases.
A similar level of abuse is observed in North Korea and Vietnam. And growing repression has also been observed in Belarus and Cuba.
Recently, the west woke up to the dangers that its liberal and democratic values may face and the fact that capitalism alone cannot guarantee freedom and human rights. The fear that the age of communist China's imperialism has already arrived motivated Australia, the UK and the US, for example, to form a new military pact. Imperfectly – and probably to Beijing's delight – AUKUS agreement excludes the EU.
Technological totalitarianism
In China, the traditional features of totalitarianism have become irretrievably combined with the system's appetite for hi-tech conditioning and surveillance. For example, the total control of Xinjiang's Muslims is made possible through the region's mass database of the population's DNA and irises.
Technology and AI are communism 2.0's largely bloodless methods for extending total control over the population, making sure that every individual toes the party's line. This compliance is also enabled by the emerging military surveillance industrial complex, which is going to be at the core of successful communist-capitalism.
More control means more job openings in this complex, directly translating into economic growth, that in turn will go back into financing that control – totalitarianism's perfect feedback loop, with no way out. And so repression becomes recognised as the engine of the economy; a guarantee of prosperity for most (though not all).
The seismic shift from Soviet-style communism 1.0, based on heavy industry, to China's AI-supported communism 2.0 can be observed to different degrees across those seven communist states. North Korea remains an outlier and a squarely communism 1.0 state. To this day, Pyongyang refuses to follow the communism 2.0 path, despite Beijing's quiet nudges in that direction (although there are signs that could be changing). Cuba and Venezuela, meanwhile, are also closer to communism 1.0, still making non-pragmatic choices informed by idealism and ideology. At the other end of the spectrum, Belarus, Laos and Vietnam are using whatever works economically (as long as the ruling party controls production and profits). They are China's conscientious pupils, bent on implementing communism 2.0.
Democratic alternatives
Unless the world's democracies come up with attractive and effective solutions to socioeconomic ills such as unemployment, falling living standards and income, and inaccessible medical care, then I am afraid that communism 2.0 is going to win hands down. In this scenario, the number of communist states is bound to grow and individual and political freedoms will diminish.
China's Belt and Road Initiative (BRI) is exactly the type of ambitious project that the world's democracies acutely lack at this moment in time. The plan is to link and build a coordinated network of railway, road and maritime corridors to span all of Africa, Asia and Europe for the seamless export of products from China and the easy import of raw materials to this communist powerhouse.
Not only does the BRI already facilitate China's exploitation of Eurasia and Africa, but it also functions as the main conveyor belt for spreading communism 2.0 globally.
Adoptions of the Chinese model's signature mix of welfare state policies with growing authoritarian tendencies and a single party's aspiration to seize all power have been observed in present-day Europe since 2015, be it in Bulgaria, Hungary, Poland or Serbia. Unsurprisingly, these countries' pro-authoritarian leaders are enamoured with Chinese economic and political success. They hope to establish privileged links and collaboration with the communist superpower and they may not be the last western states to fall under its spell.
To curry favour with Beijing, Europe's aspiring autocracies are busy dismantling democracy and putting curbs on political rights and freedoms at home. Since 2015, Poland has repeatedly been risking tens of billions of Euros in developmental aid from the EU by rejecting the basic principle of EU legal primacy. Facing growing censure, in 2017, incredulously, the Polish prime minister said that it did not matter, because in such a case China would offer Poland more money than Brussels.
I fear that, after my childhood in communist Poland, I may have to live out my old age under a communist 2.0 regime of renewed oppression. However colourful and hi-tech its façade may be, the enforcement of the ruling party's line in this possible future will be swifter and more totalitarian than in the Soviet bloc's pre-cyberspace past.
Vast databases of citizens' DNA and irises will make personal identifications impossible to fake, while ubiquitous online, mobile and CCTV monitoring will liquidate privacy and any possibility of organised dissent.
In the state's gaze, each person will stand naked with no choice but to do the autocrat's bidding or be vanished and die, forgotten by all, out of sight in a "black jail" or in an officially non-existent concentration camp.
Even the memory of such an ideological miscreant will be erased from people's minds, thanks to the rise of the state-controlled "sovereign internet". As George Orwell predicted in 1984: "Who controls the past, controls the future."
---

For you: more from our Insights series:
To hear about new Insights articles, join the hundreds of thousands of people who value The Conversation's evidence-based news. Subscribe to our newsletter.
Tomasz Kamusella does not work for, consult, own shares in or receive funding from any company or organisation that would benefit from this article, and has disclosed no relevant affiliations beyond their academic appointment.
unemployment
pandemic
economic growth
link
treatment
dna
spread
africa
japan
hong kong
european
europe
uk
italy
germany
poland
czech
hungary
russia
ukraine
eu
china
Tesla And Hertz – Whatever Next…
Tesla And Hertz – Whatever Next…
Authored by Bill Blain via MorningPorridge.com,
"Democracy is absolutely the worst form of government, except for anything else…"
Tesla's rise into the $1 trillion club is extraordinary – proving…
Tesla And Hertz – Whatever Next...
Authored by Bill Blain via MorningPorridge.com,
"Democracy is absolutely the worst form of government, except for anything else…"
Tesla's rise into the $1 trillion club is extraordinary – proving that listening to what the momentum crowd is buying, while suspending disbelief and fundamental analysis is one road to success. Hertz is a lesson in seizing the moment – its stock gains and free publicity from its new EV fleet will likely exceed the cost of the cars!
As I write this morning's Porridge I am going to try and not sound like a bitter and twisted old man….
I suppose today's lesson today might be: "Don't over think it." Every morning I wake up and try to make sense of the market noise to discern the big forces acting on markets, the underlying rationales, what the numbers really mean, the potential arbitrages, and the direction of trade flow. But I wonder if I'm doing it wrong.
It's not what I think that matters. The only thing that's important is what the market thinks.
The market is simply a voting machine where suffrage is simply the price of a stock. If the market believes Donald Trump's sight-unseen social media empire is worth billions, so be it. If the market believes Meme Stocks are worth trillions, so be it. Whatever the market believes.. so be it.
As so many clever economists and traders have spotted before me.. it's the madness of crowds that matters. Over the last few years understanding Behaviours has proved far more useful than forensic accounting skills when it comes to stock picking.
I make the mistake of calling out the inconsistencies of the "drivers" like Adam Neumann, Cathie Wood, Elon Musk and the Eminence Noirs driving SPACs and funds – rather than understanding what makes them look so attractive, clever, clearsighted and intuitive to so many market participants. Promise most people you are going to make them unfeasibly rich – and they will listen.
I make the schoolboy error of asking.. how?
Life is full of regrets. If we let them define us – we truly would be miserable.
Do I regret dumping Tesla in the wake of the cave-diving comments scandal? I reckoned it was massively overpriced around $70. Ever since I have pontificated why it's not worth a fraction of even that valuation. I don't regret selling, but I acknowledge I've been wrong about the price. But not because I got the fundamentals wrong – I misread the crowd. Failing to understand the momentum was my failure. I am less wealthy than I could have been.
Tesla is worth a Trillion dollars plus. Elon Musk is the richest guy on the planet. These are facts.
Tesla, remarkably, has become a great auto-company. It makes good cars. It understands the logistics of super-charging networks. It has front-run the switch from ICE to EVs, making them mainstream, leading a massive industrial shift, and forced the rest of the sector to play catch up. It changed the perception of EVs from milk-carts to desirable luxury status symbols. It will successfully open new plants and sell more cars. It's the number one selling car in Europe this quarter – possibly because no one else can get hold of chips!
Perversely, Tesla's success demonstrates momentum can take a company to fundamental strength. For much of Tesla's life, sceptics like myself predicted it would stumble and fall, brought down most-likely by apparently insurmountable production problems, its debt load, or regulation. It didn't happen. Instead it survived, thrived and has been able to reap the momentum and build a strong balance sheet on the back of its extraordinary stock price gains. It could potentially acquire whole swathes of its rivals and supply chain.
It's been an extraordinary climb from likely disaster to undeniable success – and the one constant has been the support of dedicated Tesla fans. Frankly, it flabbergasts me just how Elon got away with it… but he did.
At this point you are expecting a But…
But…. What would be the point?
In the mind of the crowd facts like how 10-year old Telsa only just started making profits on selling cars don't matter. Its consistently made profits for the last 2.25 years – largely from selling regulatory credits. Prior to that… Tesla racked up losses. It has consistently failed to deliver so many promises on deliveries, automation and new models. None of these facts matter.
It's what the market believes that matters.
So, there is no point looking at Tesla this morning and trying to explain how it's worth a trillion – a multiple of the much larger and more profitable Toyota. Let's not wonder  why many analysts reckon its going higher. There is no point trying to fathom why a $4.2bn order from newly out-of-bankruptcy Hertz caused the stock price to ratchet up $110 bln yesterday.
This morning analysts are predicting Tesla stock will go higher, building from the "breakthrough psychological level of $900, right through the key $1200 milestone level, and then the next level is $1500." There was nary a mention of its PE, fundamentals, margins or such irrelevancies… just that its going higher.
Meanwhile…
The Hertz trade is fascinating – Hertz has generated tremendous publicity for its re-launch, and enough stock upside to pay for the cars! It steals a march on any other hire firm wanting to build a fleet of EVs. Hertz went bust early in the pandemic and sold its whole fleet. But, as signs of economic recovery first appeared it became the perfect recovery play. After a bidding war, it was bought out from bankruptcy and restarted with a clean sheet. It now has its very own army of meme stock proponents. Its stock price has more than doubled to $12 on the OTC market.
The fact car hire firms are vulnerable businesses in a highly competitive market, or there are now literally hundreds of new EV makers, in addition to the incumbent ICE auto-manufacturers – all now competing in the EV space for Tesla's lunch – doesn't matter.
For now.
Always bear in mind Blain's Market Mantra no 1: The Market has but one objective: to inflict the maximum amount of pain on the maximum number of participants.
Tyler Durden
Tue, 10/26/2021 - 08:00
bankruptcy
pandemic
economic recovery
stocks
otc
army
trump
recovery
europe