Pullback from record high gold price needed for $2,000 an ounce
Pullback from record high gold price needed for $2,000 an ounce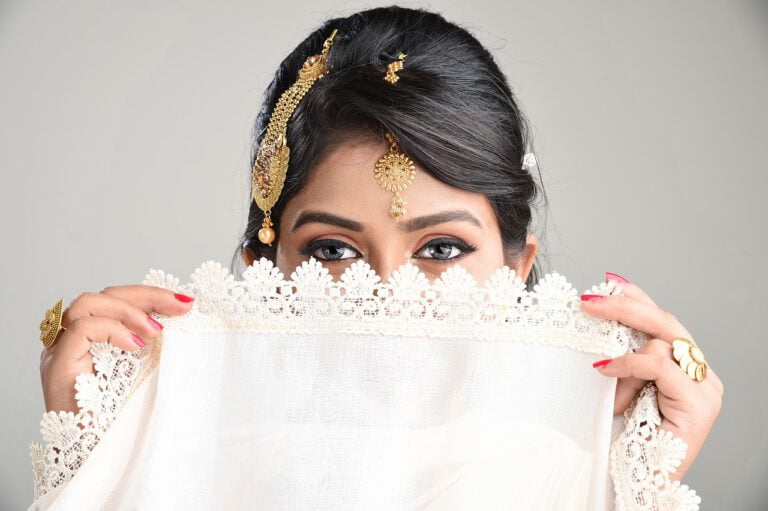 The gold price reached a new record high this week, beating the previous record set on Sept. 5, 2011. The gold price kept rising past the record high to new heights as the week wore on, and now the $1,940 record that was set on July 28 appears to have become the new floor for the price amid today's pullback.
Q2 2020 hedge fund letters, conferences and more
So is there more gas in the tank of the gold rally, or are things about to cool? The World Gold Council sees plenty of reasons to expect the yellow metal to keep rising from now on, although volatility could increase in the near term.
What's been driving the record high gold price?
The organization said this week's record high gold price has been driven by a combination of several factors. They are high uncertainty, very low interest rates and positive price momentum. All of these factors support investment demand, but the World Gold Council added that there are reasons to believe that the market is still early in the cycle.
The coronavirus pandemic is still far from being over, and its impact on the world's economy is still being worked out. The organization said some countries like China, South Korea and parts of Europe seem to be turning a corner. Globally though, hope of a rapid recovery is gone.
Central banks have cut interest rates and rolled out quantitative easing measures and other rescue measures, while governments have rolled out massive rescue packages for their economies. All these moves have caused some to worry that easy money instead of fundamentals is driving the stock market rally. All the extra money that's being poured into the system could result in extremely high inflation or at the very least, currency debasements.
The World Gold Council noted that the gold price more than doubled from about $900 in early 2008 to its previous record high three years later after the Global Financial Crisis. However, to reach the latest record high, the gold price has risen less than 30% since the pandemic began.
After adjusting for inflation, the current gold price is about $200 short of 2011's record high and far below the January 1980 record high equivalent to about $2,8000 in today's money.
Changing dynamics in the gold market
The organization added that historically, gold's price performance has been positively correlated with gold derivative positioning. However, most of this year, net long positions based on the Commitment of Traders Report, which is usually linked to more speculative trading activity, have been falling as the gold price was rising.
The World Gold Council said this was occurring due to supply chain disruptions in the gold market impacting COMEX futures. On the other hand, gold-backed exchange-traded funds have seen record inflows so far this year.
Gold ETFs have added $47.8 billion as of July 27 across all regions. The organization said anecdotal evidence indicates that buy-and-hold investors are contributing to those gains and also that some investors have moved from futures to gold ETFs.
This shift results in some changing dynamics. The most obvious is that while gold ETFs are backed by physical bullion, futures can be settled as cash or rolled. Just a fraction of gold futures result in physical delivery of gold. Additionally, futures allow for increased leverage, which may increase volatility further.
Rapid run-up to record high gold price
The World Gold Council noted that the most recent leg of the run-up to the latest record high gold price has come fast. It took about four months for the yellow metal to rise from $1,650 to $1,800 an ounce but less than four weeks for it to reach $1,950.
The organization added that the sharp depreciation of the U.S. dollar drove this uptick, but the magnitude of the change is magnified by the metal's 14-day Relative Strength Index, which hit a high of 88 on July 28. This is generally a sign that the gold market could be overbought.
However, it added that gold's three-month and one-year rolling returns have moved by less than two standard deviations. Both measures are much lower than levels seen in past times of strong movements. The council added that this suggests the magnitude of the gold price's recent move isn't unprecedented.
It also warned that there could be some consolidation in the gold price, although there is a strong case for investment demand in the yellow metal to be supported.
Edward Moya of OANDA said in a recent email that after the 10% rally in gold prices to reach this week's record high, they seem ripe for a pullback. However, he added that safe-haven demand is still steady after "a disastrous Q2 GDP reading, consistently high weekly jobless claims figures, partisan politics preventing progress toward virus relief bill on Capitol Hill, and nervousness about four giant tech earnings after the close."
"Gold is sinking alongside all risky assets but that should be short-lived," he added. "Gold's bullish trend is intact, but a healthy pullback just ahead of the $1900 level might be needed before breaking past the $2000 level. Virus uncertainty, election risks, a stalling recovery and no signs of a slowing stimulus trade will have investors buy any dip in gold prices for the rest of the year."
The post Pullback from record high gold price needed for $2,000 an ounce appeared first on ValueWalk.
business
gold price
stimulus
gdp
recovery
interest rates
stimulus
south korea
europe
china
gold
Saudi Arabia's Crude Oil Exports Slumped To 28-Month Low In August
Saudi Arabia's Crude Oil Exports Slumped To 28-Month Low In August
By Charles Kennedy of OilPrice.com
Saudi Arabia's crude exports plunged…
Saudi Arabia's Crude Oil Exports Slumped To 28-Month Low In August
By Charles Kennedy of OilPrice.com
Saudi Arabia's crude exports plunged to a 28-month low in August as the world's largest crude oil exporter continued to cut its production to "stabilize" the market, data from the Joint Organizations Data Initiative (JODI) showed on Monday.   
Saudi crude oil exports fell to 5.58 million barrels per day (bpd) in August, down by 428,000 bpd from July—the lowest level in 28 months, according to the latest available data in JODI, which compiles self-reported data from many countries.
The Kingdom's crude oil exports have been steadily falling since March this year, from a high of over 7.5 million bpd in January, due to the OPEC+ cuts in which Saudi Arabia reduced production by around 500,000 bpd, and to the voluntary Saudi cut of 1 million bpd, which is now extended until the end of this year.
In August, Saudi Arabia's crude oil production dropped by 95,000 bpd to 8.92 million bpd, the lowest in 27 months, according to the JODI data published today. The Kingdom started to implement the voluntary cut of 1 million bpd in July this year.
After extending the production reduction for a month for two consecutive months, Saudi Arabia said in September it would extend the extra cut until the end of 2023.
Earlier this month, Saudi Arabia and Russia, the key OPEC+ partners, said they are keeping their oil supply cuts in November despite the crude oil price rally in September.
Both Saudi Arabia and Russia reiterated that the ongoing oil supply cuts were aimed at keeping "stability and balance on the oil markets."
The Saudi production cuts and the drop in its crude oil exports have been tightening the oil market in recent months. The lower supply sent prices soaring to the highest level so far this year at the end of September.
Tyler Durden
Tue, 10/17/2023 - 03:30
oil
russia
Stockholm To Ban Gas And Diesel Cars Starting In 2025
Stockholm To Ban Gas And Diesel Cars Starting In 2025
The ban on gas and diesel vehicles is officially making its way across the globe, with…
Stockholm To Ban Gas And Diesel Cars Starting In 2025
The ban on gas and diesel vehicles is officially making its way across the globe, with Stockholm the next city in the queue. 
The Swedish capital now has a plan in place to ban gas and diesel cars in part of the city beginning in 2025, according to Bloomberg. The ban is going to begin in a 20 block area around the capital's finance hub, the report says.
The same area also houses the city's main shopping attractions. It'll only allow "electric cars, some hybrid trucks and fuel cell vehicles", the report says, citing rules reported by SVT that will be presented mid-week.
Stockholm is poised to become a trailblazer among major capitals by considering the prohibition on a scale previously unseen. The proposal surpasses the efforts of cities like Paris, Athens, and Madrid, which have also set their sights on banning diesel cars.
In the same vein, some cities like London have implemented measures like low-emission zones, where drivers of older combustion engine vehicles are required to pay daily fees for access to the city center.
It's uncertain whether the plan will boost electric vehicle sales in Sweden, given the current cost-of-living crisis affecting EV sales. Mobility Sweden recently lowered its 2023 forecast for new EV registrations from 40% to 35% of total registrations.
In other places, Brussels banned non-essential and non-local car traffic on 10 central city streets in December. London expanded its ultra-low emission zone in August, marking one of the world's most ambitious vehicle emissions policies. However, UK Prime Minister Rishi Sunak delayed the UK government's plan to ban the sale of new petrol and diesel cars until 2035.
In Norway's capital, Oslo, known for its EV adoption, the municipal environment agency recommended introducing a zero-emission zone in the inner city. Initially, it would target heavy transport and trucks in 2025 before extending to cars in 2027.
Lars Stromgren, a local lawmaker who is responsible for traffic policy, told Bloomberg: "We want to create a better living environment for the people who live and work here."
Tyler Durden
Tue, 10/17/2023 - 02:45
uk
sweden
Germany: AfD Reaches New Record High, Gains Unprecedented 8-Point Lead Over Ruling SPD
Germany: AfD Reaches New Record High, Gains Unprecedented 8-Point Lead Over Ruling SPD
Authored by John Cody via Remix News,
At the same…
Germany: AfD Reaches New Record High, Gains Unprecedented 8-Point Lead Over Ruling SPD
Authored by John Cody via Remix News,
At the same time the governing left-liberal coalition crashes in the polls, the right-wing Alternative for Germany (AfD) is surging ahead, reaching a new record high in a major state-run poll.
AfD leaders Alice Weidel and Tino Chrupalla.
According to the most recent ARD Deutschlandtrend poll, all parties of the ruling traffic light coalition only have 33 percent of the vote, while the AfD is now stronger than the SPD and the Free Democrats (FDP) combined, reaching 23 percent of the vote.
According to Infratest dimap, the three-party ruling coalition has reached a new low among Germans. Only 15 percent back the SPD, while 13 percent would vote for the Greens and 5 percent for the FDP. Given that 5 percent is needed to enter parliament, the FDP is under threat of being removed entirely, which is putting the coalition on increasingly shaky ground.
AfD party co-leader Alice Weidel celebrated the new record high, writing: "New record also in the ARD Germany trend: The AfD is now at 23% here too! In addition, 50% of citizens would like the AfD to be in government where it has performed strongly. A great confirmation of our work!"
Neuer Rekord auch im #ARD-Deutschlandtrend: die #AfD liegt nun auch hier bei 23 %! Außerdem wünschen sich 50 % der Bürger die AfD dort in der Regierung, wo sie stark abgeschnitten hat. Eine tolle Bestätigung unserer Arbeit! #DeshalbAfD #BereitfuerMehr pic.twitter.com/mDFfvv8v69

— Alice Weidel (@Alice_Weidel) October 13, 2023
The poll showed all three governing parties dropping one point compared to polling from a week ago. For the Social Democrats, this is the worst result during this legislative period; in the federal election approximately two years ago, SPD had 25.7 percent of the vote. Meanwhile, FDP has seen its vote cut in half since 2021, when it received 11.5 percent of the electoral vote.
The AfD is enjoying a record lead over the SPD, coming in at an unprecedented eight points. Meanwhile, the Christian Democrats and Christian Socialists (CDU/CSU) continue their run on top of the polls, coming in at 29 percent, a bump of one point compared to last week. The Free Voters and the Left Party would each have 4 percent.
Voters' top concern is immigration, while climate change becomes a non-issue
Voters also say their top concern is mass immigration, with 44 percent of voters naming this as the most important political problem that politicians should address. This issue towers over the other problems facing the country, with armed conflicts/peace/foreign policy only coming in at 18 percent, while the economy comes in at 11 percent and inflation and taxes at 10 percent.
Regarding the environment and climate change, only 1 percent of Germans list this as the most pressing issue.
Tyler Durden
Tue, 10/17/2023 - 02:00
germany