On the right side of the renewable & reliable energy market
One of the most interesting investment opportunities gaining traction with traders is…
The post On the right side of the renewable & reliable energy…
Source: Alkaline Fuel Cell Power Corp.
One of the most interesting investment opportunities gaining traction with traders is the combined heat and power (CHP) market. It sees energy from a single source located near the point of consumption that can use a variety of fuels to generate power at the point of use.
This is unique as it means that energy which would normally be lost in the generation, transmission, and distribution process can be recovered and utilized to provide heating and/or cooling.
Studies provide compelling background, indicating that North America's CHP industry is projected to reach more than US$800 million. The market is expected to grow from an estimated US$26.6 billion to US$35.2 billion by 2026, at a CAGR of 5.8% globally.
"PWWR to the people":
Focused on the development, production, and ultimate commercialization of micro-combined heat and power (micro-CHP) systems and back-up and off-grid generators based on alkaline fuel cell technology, Alkaline Fuel Cell Power Corp. ("AFCP") (NEO:PWWR; OTCQB: ALKFF) is utilizing emerging technology to reduce the non-renewable energy demand in buildings for peak load, back-up and on-demand electricity.
Fuel cell-based cogeneration has exciting prospects for building applications, even at relatively low heat demand. This is due to their partial load behavior, which is entirely different compared to other micro-CHP technologies.
Within the fuel cell technologies suitable for small scale CHP or micro-CHP, the existing configuration of an alkaline fuel cell system is analyzed. This model of the alkaline fuel cell system with an optimized control strategy is used to compare its part load behavior to other micro-CHP technologies.
The advantages of MICRO-CHP vs the Tesla Powerwall:
Source: Alkaline Fuel Cell Power Corp.
In a media release on the company's recent financial performance, Chief Executive Officer, Frank Carnevale stated that the company is diversifying its investments into more immediate revenue generating opportunities, such as its CHP assets and generator assets, and improving its ability to quickly bring its fuel cells to market.
"Investors want a more de-risked investment platform, and we're on our way to delivering."
In an interview with Market Herald editorial, Frank elaborated on how quickly hydrogen could transform the capital market landscape in the near future.
"You can have slow down from a recession, a pandemic; but the destruction of our planet, these things don't slow down. Hydrogen is a big solution, getting to net zero is critical. If anything, it's speeding up. So personally, what a great time to get involved in the hydrogen economy and what it can be."
The technology:
Source: Alkaline Fuel Cell Power Corp.
The Alkaline Fuel Cell is the most competitive and efficient fuel cell solution to fill the increasing consumer demand trend for clean energy.
It is tailored for the residential and small/medium sized power markets with hydrogen-powered alkaline fuel cell technology with zero CO2 emissions. Its fuel cell manufacturing technology is very cost effective, allowing for high volume production.
The company is also developing fuel cell generators for off-grid and back-up power markets, commencing with a 4kW generator, followed by a 10kW generator. The fuel cells are expected to be integrated into larger configurations of 10 kW fuel cell stacks, which range in generator size from 10kW up to 100kW.
One of the most exciting facets to its business is the PWWR Flow Stream division. The company's PWWR Flow CHP Division is active with revenue generating contracts and a pipeline of proposals. The systems are built for multi-residential and commercial applications and offer reduced air emissions compared to alternatives. It is cost effective at producing electricity and heating / cooling, while maintaining its connection to the grid for peak time use. It can also be designed to provide back-up power supply during power outages.
Business highlights:
In mid-August 2022, the company filed its financial and operating results for the three and six-month periods ended June 30, 2022. AFCP realized significant progress and advancements during Q2 2022.
Roughly 5% increase in Total Assets over the first two quarters of 2022 from $8.968 million to $9.413 millionAchieved a 71%reduction in year-over-year quarterly operating expenses compared to Q2 2021, positioning AFCP to benefit from a much lower monthly cash burn rateRecorded a significantly lower net loss of $1.4 million in Q2 2022 compared to a net loss of $5.0 million in Q2 2021, primarily due to a decrease in stock-based compensation with partial offsets attributable to increased activities during 2022Initial preliminary revenue generation of $46.5 thousand from the partial quarter from the PWRR Flow business and the corresponding ~$1 million in equipment value from the operating entityExited the quarter with working capital of $2.2 million and cash on hand of $3.1 million compared to working capital of $6.1 million and cash on hand of $5.9 million at December 31, 2021
In April 2022 the company acquired the CHP assets and project pipeline, previously known as AI Renewable, which served to expand the AFCP portfolio and diversify its offerings. This acquisition and its subsequent success has served as one of AFCP's top milestones this year so far, and is already generating recurring revenue.
Today, the CHP division is known as PWWR Flow Streams, and it uses a clean and/or renewable single fuel energy technology to generate both electricity and heat. PWWR Flow assets deliver efficiency improvements of over 20% with reduced costs to customers in multi-residential and commercial applications. AFCP's CHP brand in Canada has also contracted existing CHP assets in Toronto and has an additional pipeline of potential contracts valued at over $50 million currently in development.
Among these contracts, the company announced on August 16, 2022 that PWWR Flow would be advancing a CHP project of approximately $2.2 million in capital for a condominium in mid-town Toronto, Canada. This CHP Project is expected to generate more than $16 million in total revenue for PWWR Flow over a 25-year Energy Service Agreement (ESA) timeframe. It would produce electricity and heat on a 24/7 basis for the baseload of the condominium. The electricity produced will be sold to the Condo Corp at up to 20% discount to the market price that the Condo Corp would otherwise pay to their local electricity distribution company, which brings them significant savings. The heat produced will be sold at the price equivalent to the condominium's current heating cost. It is a high-efficiency CHP system with estimated annual efficiency of approximately 75%.
In a media release on this news for investors, CEO Carnevale stated that the PWWR Flow brand is positioned to deliver more immediate revenue and contribute to earnings for the company as a complement to its longer-term, hydrogen-powered alkaline fuel cells.
"We are actively moving through our $50 million sales pipeline of CHP projects, and we have already begun discussions to grow beyond it."
The company forecasts that this project will reach commercial operation in about a year. CEO Carnevale indicated that this is just one of many projects planned by AFCP.
It is anticipated that, when all of the potential PWWR Flow CHP systems are in commercial operation, gross revenue could be up to approximately $16.61 million, potential EBITDA could be up to $7.68 million and potential net income up to $1.64 million.
Fuel cells for off-grid and back-up generator markets:
The company is supplementing its 4kW CHP fuel cell development by advancing development of a range of fuel cell generators that target more immediate revenue opportunities.
The company is developing fuel cell generators of varying power output capacities to satisfy off-grid and back-up generator markets, including fuel cell configurations with an expected stacked range between 10kW and 100kW systems.
The company plans to collaborate with businesses in the market to gain access to assembly, sales, marketing, and maintenance capabilities for customers, to target systems that include:
Cell towers / weather stationsHighways / rail monitoringRescue & MilitaryResidentialDatacentre / hospital / industrial
CEO Carnevale sat down with Sabrina Cuthbert to discuss AFCP's plans.
"By leveraging our existing staff and resources in Belgium and Czech Republic, we anticipate being able to generate revenue earlier by selling our fuel cells into the burgeoning generator market."
Outlook:
Looking out to the rest of the year and beyond, AFCP is working to diversify and strengthen its portfolio of assets. The company has identified numerous targets and goals that the team can realize across multiple lines of the business.
On top of enhancing its relatively stable revenue stream, the company is advancing its future-forward vision to commercialize this advanced hydrogen fuel cell technology to meet the massive global market need.
The company is working to enhance its financial flexibility by exploring opportunities to leverage flow-through shares to minimize equity requirements for the ongoing development and advancement of CHP projects. In addition, the company wants to source and secure working capital for strategic acquisitions and growth capital.
AFCP's team seeks to identify, support, and execute on strategic acquisitions of additional attractive energy assets, earnings-positive service companies in the power and energy space, and/or synergistic clean technology assets or companies.
AFCP looks forward to the continued growth of its PWWR Flow stream division and is expanding its asset installation base to leverage ongoing revenue and earnings generated as it continues to develop $50 million worth of projects in its pipeline over the next 5 years.
Source: Alkaline Fuel Cell Power Corp.
Core to its business, the company is also progressing the commercialization of Fuel Cell Power NV and aiming to achieve its next critical milestone on the path to realizing a fully functioning 4kW fuel cell CHP prototype in the coming quarter.
The company will accelerate and ramp up efforts to bring fuel cells to market globally and develop and implement strategies to establish large-scale and cost-effective fuel cell manufacturing capabilities. The team is also nurturing strategic partnerships for the piloting and deployment of fuel cells in North America.
Meet the team:
Speaking with the Market Herald's editorial team, CEO Carnevale elaborated on what drew him to Alkaline Fuel Cell Power Corp.
"I've worked on both sides of the electric meter. I've worked the grid side of the meter, including gas companies, electric companies and their acquisitions, mergers, and business models, all the way down to the customer side of the meter from energy efficiency, supply, and renewable energy from waste. Expanding on that is the energy efficiency of the delivery behind the meter.  Over the course of 25 years, I've had a number of roles and mandates, all of which have culminated in my ability to deploy a fuel cell.
Frank said that his experience gained from these companies and roles allowed him to fully understand the opportunity that lies with Alkaline Fuel Cell Power Corp.
"This is how we're now going to take our market share. It is just a great culmination, even working with municipalities, knowing what motivates governments and politicians as well as the average person. Having that customer element, and combining it with the industry element of how they have to make their money and deploy their capital gives us a true leg up. You understand the workings of the industry and where you think you can generate revenue from it. We are excited to take advantage of the realities of the energy transition for average people, thus our tagline: power to the people!"
He is joined by Chief Operating Officer, Jo Verstappen, who has vast experience in production methodology, organization, and business development for new products. His experience is vital to structuring the company and personnel, as well as ensuring the company will have a sizeable footprint in the hydrogen market.
The company's Chief Financial Officer, Joel Dumaresq has 30 years of experience in the financial sector. For the last 12 years, he has been the Managing Director of the Vancouver-based private equity firm, Matrix Partners Inc. His executive management experience in the oil and gas sector ranges from the United Kingdom, East Africa and Asia. He has been instrumental in raising more than US$100 million for oil and gas ventures from public markets and industry farm-downs. He has extensive expertise in mergers and acquisitions and previously worked in a financial and investment banking role with RBC Dominion Securities. He is also the Corporate Secretary, CFO and a Director of AFCP.
In addition, Carnevale has recently brought on Carmine Marcello, former CEO of Hydro One Inc., as an Advisor to AFCP. Hydro One has a market cap of over $20 billion and over $23 billion in assets. He served in numerous executive roles from 2003, including Asset Management and Strategy and Planning.
Investment summary:
Customer-centric behind-the-meter clean technologies, whether natural gas driven combustion engines or alkaline fuel cells, look like a win for the every-day consumers since they can be deployed quickly and cost-effectively. AFCP's drive to deliver affordable, renewable and reliable energy assets to customers through the global energy transition to a carbon neutral economy, has the differentiators to gain their market share of delivering Power to the People.
Supported by favourable regulatory policies toward carbon reduction and energy efficiency, combined with rising demand for captive power generation and growing consumer inclination toward sustainable energy, the future is bright for Alkaline Fuel Cell Power Corp.
With these factors combined, AFCP can expect a supportive environment to continue deploying its PWWR Flow systems to customers across North America. This would provide a stable revenue stream for the company while the team continues to develop its advanced hydrogen fuel cell technology and bring 'PWWR to the People'.
For more on the AFCP, visit fuelcellpower.com.
FULL DISCLOSURE: This is a paid article produced by The Market Herald.
The post On the right side of the renewable & reliable energy market appeared first on The Market Herald.
recession
pandemic
transmission
oil
africa
canada
czech
High fossil fuel prices mean UK cannot delay transition to low emissions steel
Steelmaking with green hydrogen is now a less expensive prospect relative to alternatives.
Steel is essential for making many of the technologies that will end fossil fuel combustion, including electric vehicles, wind turbines and solar panels. Unfortunately, to produce a lot of steel, manufacturers need to burn a lot of fossil fuel.
Steel production accounted for 2% of the UK's emissions in 2019 and ranks second for energy consumption among the country's heavy industries. Roughly two-thirds of this energy comes from coal.
The blast furnaces of steelworks burn a special type called coking coal (which is converted to a hard and porous fuel known as coke) at temperatures of up to 2,000°C, producing large amounts of carbon dioxide (CO₂) – around 1.8 tonnes for each tonne of steel. This method accounted for 82% of steel production in the UK in 2021, and 71% of all steel made worldwide that year.
While coal-based steelmaking can be decarbonised to an extent by capturing the CO₂, there has to be a suitable storage site nearby or sufficient demand for using that CO₂ in other industries. This is not the case for the blast furnaces in Port Talbot, Wales, which account for half of UK steel production.
Coking coal prices have more than doubled since the beginning of the pandemic and the invasion of Ukraine has disrupted supplies. In 2021, the UK imported 39% of its coking coal from Russia, with almost all of the rest coming from the US and Australia.
Another option is to use natural gas, another fossil fuel. But since 2020, gas prices have also risen considerably. These recent fuel cost hikes demand a reassessment of how steel is made.
Steelmaking with green hydrogen (hydrogen that has been split from water using electricity generated by renewables or nuclear power) removes fossil fuels from the process altogether. As a result, it could be insulated from increases in fossil fuel prices and carbon taxes, all of which have made steelmaking with fossil fuels more expensive in recent years.
The UK steel industry is currently given a free allocation of emissions allowances, which significantly lowers the effective carbon price paid by steel producers. Our recent research shows that, if this exemption were phased out gradually, steelmaking with green hydrogen produced using wind and solar electricity would in fact be cheaper than all other options.
Green steel
Hydrogen can convert iron ore to a pure form known as sponge iron through a process known as direct reduction. This involves heating hydrogen to between 800 and 1,000°C which reacts with the oxygen in iron ore to leave pure iron and water vapour, with no carbon emissions. The sponge iron is then processed in an electric arc furnace to produce steel.
Electric arc furnaces can also recycle scrap metal, and while the UK has no direct reduction furnaces, it already has five electric arc furnaces that recycle scrap to provide 18% of the nation's steel. If renewable electricity powered these furnaces and was used to generate the hydrogen that fuels the production of sponge iron, then total emissions from the steel industry could be zero.
The EU and UK have both committed to ending imports of Russian coal in 2022, and large producers such as Tata Steel and ArcelorMittal have already stopped using Russian commodities in their supply chains.
While high gas and electricity prices are making some industries revert to burning coal, our findings show that green hydrogen offers a cheaper alternative to steelmakers. At recent fossil fuel prices, we estimate that direct reduction steelmaking with green hydrogen could be roughly 15% cheaper than the cheapest coal-based option (including carbon capture and storage) over a typical 25-year project lifetime.
Steelmaking with green hydrogen and electric arc furnaces uses lots of electricity. So, in a recent paper, we looked at reducing industrial electricity bills by removing green levies (which raise funds to spur the deployment of renewable technology and support vulnerable customers) and energy network maintenance costs and moving them to general taxation instead.
This would put the UK's steel industry on an equal footing with France's and Germany's. We found that price parity could be achieved by increasing the average income tax bill by around 68p, rising to around £5.50 if UK steel production switched entirely to direct reduction with green hydrogen.
The UK government is considering exempting industries that consume a lot of energy from paying green levies. But soaring fossil fuel prices have hiked wholesale electricity costs so much that removing them and network maintenance fees will not significantly affect bills.
Instead, steelmakers and other heavy industries could access cheap renewable electricity directly in a green power pool.
The UK cannot afford to keep coal-based steelmaking in its decarbonisation strategy and must ensure the steel industry is ready to transition to using green hydrogen fuel instead.
---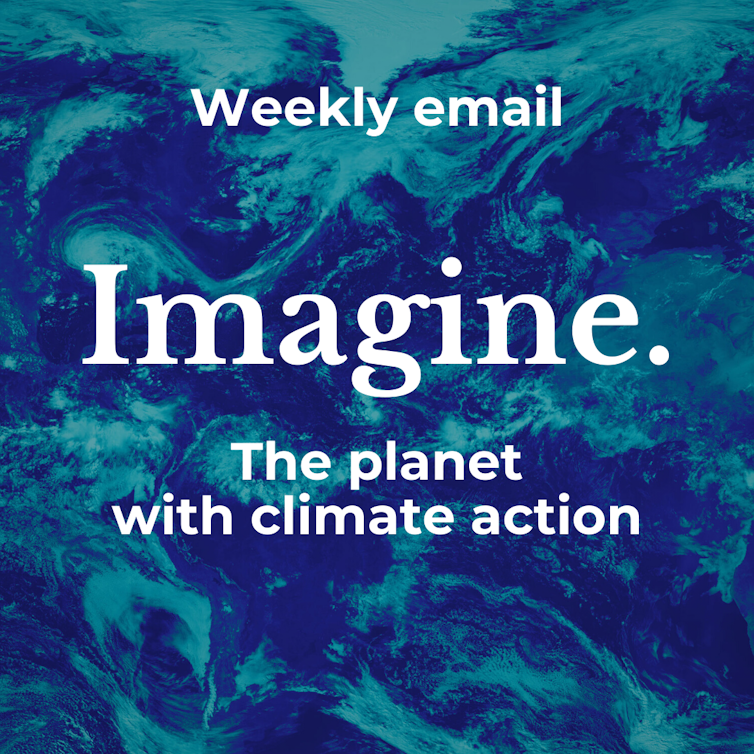 Don't have time to read about climate change as much as you'd like?
Get a weekly roundup in your inbox instead. Every Wednesday, The Conversation's environment editor writes Imagine, a short email that goes a little deeper into just one climate issue. Join the 10,000+ readers who've subscribed so far.
---
Clare Richardson-Barlow is a non-resident fellow at the National Bureau of Asian Research.
Andrew Pimm and Pepa Ambrosio-Albala do not work for, consult, own shares in or receive funding from any company or organisation that would benefit from this article, and have disclosed no relevant affiliations beyond their academic appointment.
commodities
pandemic
uk
france
germany
russia
ukraine
eu
What Is Helicopter Money? Definition, Examples & Applications
What Is Helicopter Money?What's a surefire way to encourage spending, and thus, spur growth? How about dropping money from the sky? As far-stretched…
What Is Helicopter Money?
What's a surefire way to encourage spending, and thus, spur growth? How about dropping money from the sky?
As far-stretched as this idea seems, it actually has credence in schools of economic thought, particularly during times of recession or supply shocks. Helicopter money policies inject large sums into the monetary supply either through increased spending, direct cash stimulus, or a tax cut.
This policy has two goals in mind:
1. Expand the supply of money, which improves liquidity
2. Spur economic growth
Economists consider helicopter money to be an option oflast resort, after other measures, such as lowering interest rates or quantitative easing, have either failed to lift an economy out of recession or because interest rates are already as low as they can get. This conundrum is known as a liquidity trap, when the economy is at a standstill because people are hoarding their savings instead of spending.
Since the practice of helicopter money also tends to foster inflation, it typically works best during periods of deflation, when prices, along with overall monetary supply, contract without a corresponding decrease in economic output. One relevant example is the Great Depression. Bank runs resulted in a reduction in both the monetary supply as well as in the overall prices of goods and services.
It takes a whole lot to lift an economy from such dire straits, and in such cases, helicopter money can be a viable option.
Example of Helicopter Money: The COVID-19 Recession
At the onset of the COVID-19 pandemic, the stock market crashed, and GDP nosedived, thrusting the economy into recession. While the Federal Reserve slashed interest rates and instituted a new round of quantitative easing measures, the U.S. government responded with helicopter money.
Under the Coronavirus Aid, Relief, and Economic Security Act (CARES), the Trump administration authorized two rounds of direct-to-taxpayer stimulus payments, of $1200 and $600 per person, in 2020.
In addition, as part of the Paycheck Protection Program (PPP), payroll loans were offered to thousands of small businesses—and many were quickly forgiven. The Federal Reserve also provided increased liquidity to banks so that they could offer loans to businesses to help them stay afloat.
Who Coined the Term Helicopter Money?
In a 1969 paper entitled "The Optimum Quantity of Money," economist Milton Friedman coined the term "helicopter drop" as a method to increase monetary policy during times of economic stress. He wrote:
"Let us suppose now that one day a helicopter flies over [the] community and drops an additional $1,000 in bills from the sky, which is, of course, hastily collected by members of the community. Let us suppose further that everyone is convinced that this is a unique event which will never be repeated."
The point was that the easiest way to lift an economy out of troubled times would be to give its population a direct injection of money. This would both expand the monetary supply and as well as increase the disposable income of the populace, resulting in greater consumer spending and increased economic output.
Who Made the Concept of Helicopter Money Popular?
In the 1990s, Japan was facing a deflationary crisis. Its central bank had implemented crippling rate hikes to calm its housing bubble—to disastrous economic effects.
In a 2002 speech to the National Economists Club, then-Fed Governor Ben Bernanke proposed that Japan's central bank could have re-started the country's economy through fiscal programs:
"A broad-based tax cut, for example, accommodated by a program of open-market purchases to alleviate any tendency for interest rates to increase, would almost certainly be an effective stimulant to consumption and hence to prices. Even if households decided not to increase consumption but instead re-balanced their portfolios by using their extra cash to acquire real and financial assets, the resulting increase in asset values would lower the cost of capital and improve the balance sheet positions of potential borrowers. A money-financed tax cut is essentially equivalent to Milton Friedman's famous "helicopter drop" of money"
However, critics interpreted Bernanke's words as his way of authorizing indiscriminate money printing, and the moniker "Helicopter Ben" took hold.
Bernanke would go on to chair the Federal Reserve from 2006–2014, and many of his theories were put into practice during the Financial Crisis of 2007–2008 and subsequent Great Recession. In fact, President Barack Obama credited Bernanke's leadership during the crisis with averting a second Great Depression.
Helicopter Money vs. Quantitative Easing
While helicopter money and quantitative easing are both monetary policy tools, and both increase the monetary supply, they actually have different effects on a central bank's balance sheet.
Through quantitative easing, a central bank buys trillions of dollars' worth of long-term securities, such as Treasury securities, corporate bonds, mortgage-backed securities, or even stocks. This increases its reserves and expands its balance sheet. These purchases are also reversible, meaning the central bank can swap out its assets if it chooses.
Helicopter money, on the other hand, involves fiscal stimulus: distributing money to the public. It has no impact on a central bank's balance sheet. The practice of helicopter money is irreversible, which means it is permanent—and cannot be undone.
In effect, helicopter money is less a long-term economic solution than it is a "one-time" or short-term operation.
Pros of Helicopter Money
In a 2016 blog post written for the think-tank Brookings Institution, Bernanke admitted that his helicopter money reference gave him some bad PR. In fact, he said that their media relations officer, Dave Skidmore, had warned Bernanke against using the term, saying "It's just not the sort of thing a central banker says."
But Bernanke insisted, and the moniker stuck.
To this day, Bernanke continues to believe in the practice of helicopter money as a tool the Fed could use in response to a slowdown in the economy. His successor at the Federal Reserve, Janet Yellen, agreed, stating that helicopter money "is something that one might legitimately consider."
Other central bankers support the concept, particularly in Europe, which suffered from debt crises that mired its economy throughout the 2000s, igniting deflationary pressures like low demand and weak lending, and made recovery exceedingly difficult.
Cons of Helicopter Money
The biggest drawback of helicopter money is the inflation it tends to ignite. And since inflation is notoriously difficult to manage, once the inflationary fires have been stoked, what's to prevent them from growing out of control—and fostering hyperinflation? That's what happened in countries like Argentina and Venezuela, when their central banks printed money and gave it to their governments, who in turn gave it to the people. Inflation surged.
Helicopter money also leads to weakened currencies, because as more and more money is printed, its value decreases significantly. It could also deter currency traders from making long-term investments if the practice is prolonged.
Clearly, helicopter money is not a practice a central bank should undertake lightly.
recession
depression
pandemic
coronavirus
covid-19
stimulus
economic growth
treasury securities
bonds
corporate bonds
stocks
monetary policy
fed
federal reserve
currencies
trump
governor
recession
gdp
recovery
interest rates
consumer spending
stimulus
japan
europe
Arsenal's $55.9M Loss An Improvement Over Previous Fiscal Year
Arsenal took a heavy loss but saw reasons for optimism.
The post Arsenal's $55.9M Loss An Improvement Over Previous Fiscal Year appeared first on Front…
As a team in transition, Arsenal saw some losses in its last`fiscal year — but also saw signs of hope.
The Premier League team took an operating loss of $55.9 million in the fiscal year ending May 2022.
That figure was a significant improvement on last year's $131.9 million loss.
The team saved around $39 million in wages compared to the previous year.
But broadcasting revenue dropped from $225 million to $178 million.
Arsenal benefitted from the lifting of pandemic restrictions, with matchday revenue rising by around $51.6 million to $453.7 million.
Streak Snapped
The club failed to qualify for any European competitions in the 2020-21 season for the first time since 1994-95, which led to heavy spending on player contracts. 
"This investment recognises that the Club has not been where it wanted to be in terms of on-field competitiveness and that, as a minimum, qualification for UEFA competition needed to be regained, as a prerequisite to re-establishing a self-sufficient financial base," the club wrote.
Arsenal credited owners Kroenke Sports & Entertainment for its willingness to invest in the team.
The move has borne fruit this season with Arsenal's return to the Europa League, the second-tier competition to the UEFA Champions League. The team has already earned $8.4 million for its appearance there, with total potential earnings up to $22.1 million.
The post Arsenal's $55.9M Loss An Improvement Over Previous Fiscal Year appeared first on Front Office Sports.
european
pandemic