New York Airport Tests Blockchain-Based COVID Cleanliness App
New York Airport Tests Blockchain-Based COVID Cleanliness App
A New York airport started testing a pilot blockchain-based COVID-19 cleanliness app with data in real-time as we learn more about it in the latest blockchain news.
Since now everyone is being focused towards the fast spreading coronavirus pandemic, the New York Airport or more precisely the Albany Airport, started experimenting with the "Wellness Trace App" to try and track the cleanliness of surfaces and objects inside and around the airport. The app was developed by few companies that joined forces including General Electric Co which partnered with Te-FOOD and Eurofins with a joint goal to provide a safe travel experience during and after the COVID-19 pandemic. The app is built using the Microsoft Azure enterprise blockchain.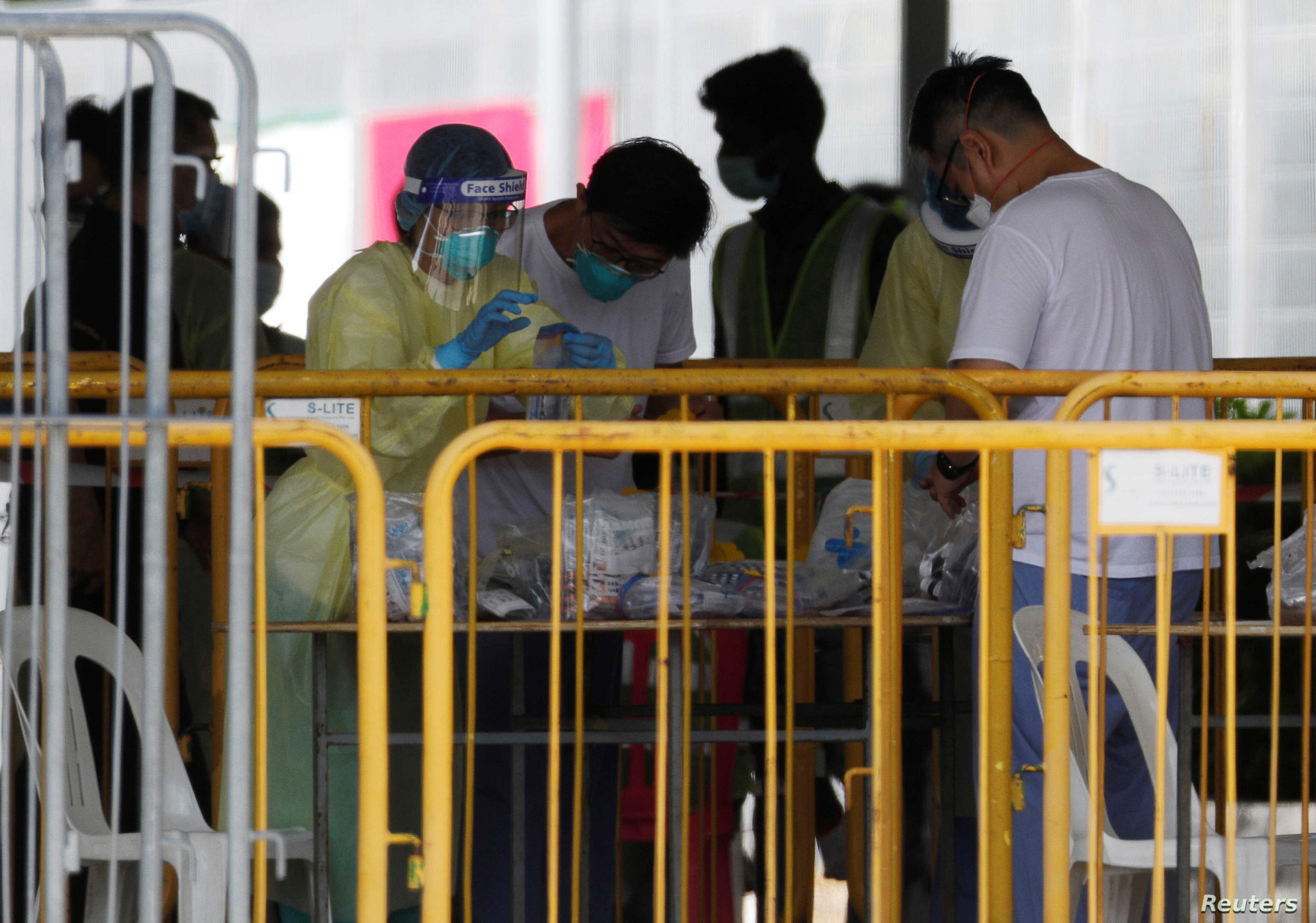 The app aims to provide travelers with more information about the cleanliness of surfaces before the travelers even touching them in real-time. The travelers will be able to get this information by scanning  QR codes sticker which will be posted and scattered in and around the airport by using their phones. The application also allows all of the travelers to express their opinion and observation and point out the cleanliness of the surface. According to the airport, the experiment will last for three months as the airport employees will use the app to track the protocols for major areas and objects inside and outside of the airport.
The CEO of the Albany County Airport Authority, Philip Calderone explained:
"The use of GE's cutting-edge Wellness Trace App is a major first step in our joint efforts to integrate new digital solutions to create safer travel in a post-pandemic world."
Other governments across the world turned to blockchain tech to help in combating the virus for example in singapore, the city-state which was mostly successful in containing the outbreak, the Government-owned company in the investments sector SGInnovate and the Singaporean startup Accredify worked together in order to develop a new blockchain-powered digital health passport. The company Perlin also developed a blockchain-based mobile app named ICC AOKPass which allows users to verify their COVID-19 status in seconds.
blockchain news
blockchain-based
coronavirus app
covid app
new york
new york airport
blockchain
Have The Social Media Companies Become Way Too Powerful?
Have The Social Media Companies Become Way Too Powerful?
Authored by Michael Snyder via TheMostImportantNews.com,
Do you remember the early days of the Internet?  It was like "the wild west", and that could be bad, but in many ways…
Have The Social Media Companies Become Way Too Powerful?
Authored by Michael Snyder via TheMostImportantNews.com,
Do you remember the early days of the Internet?  It was like "the wild west", and that could be bad, but in many ways it was also very good.  The Internet was very decentralized at that time, and information could flow very freely.  For the very first time, ordinary people could communicate with others all over the globe on a massive scale, and I believe that was an incredibly positive development for humanity.  Unfortunately, the elite were absolutely horrified by this free flow of information and they became obsessed with restricting it.  Today, highly advanced algorithms have been designed to shape our behavior online.  We are increasingly being funneled to just a handful of immensely powerful corporate-owned websites, and information on those sites is heavily monitored, controlled and censored.
In particular, the largest "social media websites" have undergone a radical transformation over the past several years.  At one time, if you had something interesting to say it was fairly easy to get something to go viral.  But now the largest social media websites systematically suppress certain groups, viewpoints and belief systems.  If you are opposed to the dominant narratives that they are trying to push, it is going to be exceedingly difficult for you to get much traction online.
Of course if you get frustrated with the extreme levels of censorship, you could always seek out other social media sites where the censorship is lighter.
But the largest social media websites are where all the people are.  As far as total Internet traffic is concerned, Facebook, Twitter, YouTube, Instagram and Reddit are all in the top 10.
I would consider Wikipedia to be a social media website too, and it is in the top 10 as well.
This gives the largest social media companies an extraordinary amount of influence over how people view the world, and one recent survey found that the vast majority of Americans believe that they have too much power…
While most Republicans and Democrats believe social media companies wield too much power, Republicans are more likely to hold this view, according to a new Pew Research Center survey.

A whopping 82 percent of Republicans and Republican-leaning independents think social media companies have too much power and influence in politics, compared with 63 percent of Democrats and Democratic-leaning independents, the survey said.
But even though we believe that they have too much power, we just keep going back.
In fact, most of us are deeply addicted.
One recent poll discovered that 73 percent of British adults "can't even imagine going a full 24 hours without at least one screen to stare at"…
From computers and tablets to smartphones and TV sets, nowadays most people's days consist of staring at one screen and then moving on to the next. As such, a recent poll of 2,000 British adults reports a whopping 73 percent can't even imagine going a full 24 hours without at least one screen to stare at.
What about you?
Could you go a full day without the Internet?
The same poll found that adults are spending approximately six hours a day "in front of screens"…
How glued are we to our devices exactly? On average, researchers report adults spend about six hours daily in front of screens.
We are only awake for about 16 hours a day.
Needless to say, if you allow anyone to pump six hours of "programming" into your mind each day, it is going to radically alter how you view the world.
In addition to frying our minds, being addicted to the Internet can also have physical consequences.  For example, a different study found a direct link between Internet addiction and sleep problems in young people…
More evidence suggests the severity of internet addiction (IA) is directly related to the severity of sleep problems in youth.

Results from a study of more than 4000 adolescent students show IA severity was linked to less sleep and to daytime sleepiness. In addition, boys aged 12-14 years who were addicted to computer games vs social media networking were the most affected.
Experts have found that the Internet can even make you sick.  Medical professionals are telling us that some people can actually develop "cybersickness" if they use the Internet too much…
Cybersickness refers to a cluster of symptoms that occur in the absence of physical motion, similar to motion sickness. These symptoms fall into three categories: nausea, oculomotor issues and general disorientation. Oculomotor symptoms, like eye strain, fatigue and headaches, involve overworking the nerve that controls eye movement. Disorientation can manifest as dizziness and vertigo. And several cybersickness symptoms, such as difficulty concentrating and blurred vision, overlap categories. These issues can persist for hours and affect sleep quality.
So it is important to be careful.
As with so many other things in life, moderation is the key.
Without a doubt, there is still so much about the Internet that is very positive.  Personally, I have been using it to relentlessly share the truth for more than a decade.  The Internet has allowed me to touch millions upon millions of people all over the globe, and I am always encouraged when readers email me from the other side of the planet.
We should always remember that the Internet is simply a tool.
It can be used for great good, but it can also be used for great evil.
And right now, the elite are ruthlessly clamping down on free speech so that they can impose their "values" on everyone else.
They say that they are protecting us by restricting the flow of "disinformation", but way too often they are the ones that are spreading "disinformation".
For example, Joe Biden was accused of spreading disinformation about the COVID pandemic during his recent town hall on CNN.
Newsweek looked into that claim, and they rated it to be true…
True. Joe Biden spread misinformation about COVID vaccines at a CNN town hall on Wednesday.

It is not true that people vaccinated against COVID will not get the disease, be hospitalized, end up in an ICU, or die because of it.
So does this mean that we should censor Joe Biden's speech and ban him from all social media platforms?
No.
I believe that everyone should be allowed to speak, because that is what our founders would have wanted.
Unfortunately, freedom of speech on the Internet is nearly dead, and with each passing day there are even more calls for stricter censorship.
These are very dark days, and they are getting darker all the time.
*  *  *
It is finally here! Michael's new book entitled "7 Year Apocalypse" is now available in paperback and for the Kindle on Amazon.
Tyler Durden
Fri, 07/30/2021 - 17:00
link
pandemic
spread
NFT Penny Stocks to Buy? 3 You Need to Know About in 2021
NFT Penny Stocks Are in Focus Right Now, Here's 3 to Watch
The post NFT Penny Stocks to Buy? 3 You Need to Know About in 2021 appeared first on Penny Stocks to Buy, Picks, News and Information | PennyStocks.com.
3 Top NFT Penny Stocks to Watch Right Now 
NFT stocks and NFT penny stocks, in particular, have seen heightened popularity over the last twelve months. And there are some good reasons for that. For one, the steep interest in Bitcoin and cryptocurrency as a whole over the last year and a half, has resulted in more and more investors looking for related stocks. Additionally, during that time, NFTs have risen to new heights as more companies become involved. 
While the technology has been around for quite some time, companies and investors alike have only found new uses for it in the past year or so. And now, NFTs and corresponding penny stocks have become commonplace. What's worth noting is that it's hard to find a pure-play NFT penny stock. 
Rather, most companies involved in NFTs tend to conduct the majority of their business in either blockchain-related niches or completely outside industries. However, given the vast and arguably untapped potential that NFTs offer, many companies have decided to get involved. 
What Are NFTs?
To break it down simply, NFTs or non-fungible tokens are a way to provide ownership over a digital file. NFT's utilize the blockchain to securely give the rights of an art piece, file, video, image, or anything similar, to one person. In the past six months, we've seen NFTs sell for millions of dollars and it doesn't look like this is slowing down anytime soon. 
[Read More] Best Penny Stocks to Watch As July Ends? 3 For Your List
Recently, major art auction houses such as Sotheby's and Christie's, have held large NFT sales. This is a big move both symbolically and financially, and one that has resulted in NFTs becoming a mainstay in the world of collectibles. So, considering all of this, let's take a look at three NFT penny stocks you need to know about in 2021. 
3 NFT Penny Stocks to Watch Right Now
Atari SA (OTC: PONGF)
Hall of Fame Resort & Entertainment Co. (NASDAQ: HOFV) 
ATA Creativity Global (NASDAQ: AACG)
Atari SA (OTC: PONGF) 
In the past year, shares of the famous gaming company Atari, have shot up by around 50%. If you've played video games anytime in the past thirty years, you've likely heard of Atari. It owns popular titles such as Pong, Asteroids, Missile Command, and more. And because of this, it has remained a leader in the gaming industry for quite some time. However, in the past year, Atari has come back on the scene in a new and modern way. 
[Read More] This Biotech Stock was Once a Penny Stock but is Now Making Big Moves on the Nasdaq!
Now, the company works with other major technology businesses such as Sony, Microsoft, and Nintendo, offering licensing and derivative products. However, it has also recently gotten into the NFT market. And late last week, it made an exciting announcement that it had sold 20 exclusive Atari NFTs, raising more than $410,000 in only one week. 
"This successful auction process marks the beginning of the partnership between Atari and ZED RUN, which includes a 3D Atari-themed racetrack launched at the same time as the NFT auctions where Atari events will be held in the future. As a result of the strong interest in this first auction, Atari is exploring further ideas for Atari-themed NFTs inside ZED RUN."

The CEO of Atari, Wade Rosen
Considering this latest move by Atari, it could be worth giving PONGF stock a first or second look. 
Hall of Fame Resort & Entertainment Co. (NASDAQ: HOFV) 
Today, shares of HOFV stock are showing some bullish momentum as of midday. YTD, HOFV stock is up by a solid 77% or so, despite some less than stellar trading patterns in the past few weeks. For some context Hall of Fame Resort & Entertainment is a company centered around sports and events relating to the Hall of Fame. While it may seem off to have it on a list of NFT stocks, the company has entered into the NFT market in the past few months. While one side of its business is sports-centered, the other side is based on media. This is where the NFT play comes in. 
[Read More] Top Penny Stocks That Reddit Traders Are Watching Right Now
Back in April, the company announced a partnership with Dolphin Entertainment Inc. (NASDAQ: DLPN), to create a series of NFTs. These NFTs were centered around the H2H Legends, which are ten athletes who have previously won the Heisman Trophy. At the time, CEO Michael Crawford stated that "As an organization that operates at the intersection of sports and entertainment, it is our responsibility to leverage the access we have to unique content to build one-of-a-kind fan engagement opportunities across all of our business verticals." 
This was a big deal when it was announced, and while no major updates have come out since, it seems as though it still could be in the works. Considering its role as a diversified NFT and entertainment company, is HOFV stock worth adding to your list?
ATA Creativity Global (NASDAQ: AACG) 
AACG stock is another fast-paced NFT company that has shot up by more than 130% in the past six months. While trading volume can be low for AACG, the company does have some interesting prospects in the works. 
It's worth noting that ATA Creativity is not by any means a pure-play NFT stock. Rather, it is focused on education and education-related tech. But, there are a few reasons that some investors consider it to be a part of the ancillary industry. Given that NFT's are closely related to art, when pure-play NFT stocks rise, we often see similar companies do the same. 
"As the recovery from the global pandemic continues to unfold in the coming months, ACG is prepared to provide students with the best possible offerings for their artistic and creative pursuits, whether that means a virtual workshop with a reputable overseas partner institution or a local art-themed tour with a small group of students…we are proactively developing additional programs and ways in which we can serve and nurture students with a passion for the arts." 

The CEO of AACG, Kevin Ma
So, there is nothing specifically that adds AACG to the NFT market, however it can often see a correlative rise when NFT stocks push up. While correlation does not imply causation, it is something to consider. 
Are NFT Penny Stocks Worth Buying?
While NFT technology is relatively new, there are plenty of opportunities for investors to take advantage of right now. This includes NFT penny stocks and companies that may have limited involvement in the industry.
[Read More] 3 Biotech Penny Stocks To Watch On Robinhood IPO Day
And with dozens to choose from, investors have many options for their watchlists. With all of this in mind, do you think that NFT penny stocks are worth buying or not?
The post NFT Penny Stocks to Buy? 3 You Need to Know About in 2021 appeared first on Penny Stocks to Buy, Picks, News and Information | PennyStocks.com.
nasdaq
stocks
pandemic
cryptocurrency
bitcoin
blockchain
penny stocks
otc
Health literacy in the time of COVID-19
In a time when much of the media's focus is on the ongoing COVID-19 pandemic and the differences
The post Health literacy in the time of COVID-19 appeared first on .
In a time when much of the media's focus is on the ongoing COVID-19 pandemic and the differences in vaccination rates between various regions, countries, and socioeconomic groups, improving health literacy has never been more important. Impetus Digital's Natalie Yeadon explores why.
Health literacy is a complex phenomenon that involves both individuals and their local and global communities. According to the CDC, personal health literacy is defined as the degree to which individuals have the ability to find, understand, and use information and services to inform health-related decisions and actions for themselves and others. On the other hand, organisational health literacy is the degree to which organisations equitably enable individuals to find, understand, and use those services and information. Compared to previous definitions, more emphasis is now placed on individuals being able to use (not just understand) information while acknowledging that organisations play a key role in addressing health literacy.
Why do we need to improve health literacy?
When a person's or community's health literacy is poor, misinformation can quickly spread. Again, vaccine hesitancy is probably the most obvious example here. What started with Andrew Wakefield's now-retracted, fraudulent 1998 paper showing a supposed link between the MMR vaccine and autism has turned into a worldwide phenomenon of mistrust against the medical and scientific communities. Unlike for other conditions where the only affected person is the patient themself (plus their family and loved ones), vaccine hesitancy can jeopardise public health by hindering herd immunity.
In this day and age where many seek health information from Facebook groups, it is easy for "echo chambers"–communities of like-minded people–to form. Such echo chambers allow misinformation to spread like wildfire, and no one questions the sources of information. While it's tempting to dismiss vaccine-hesitant individuals as foolish or poorly educated, it is important to be compassionate and not to blame them for not understanding information that has not been made clear. Research has shown that it is increasingly difficult for people to separate evidence-based information from "fake news" and clickbait. Everyone is at risk for misunderstanding complex health information, especially if the topic is emotionally charged as in the case of vaccines.
Health literacy is also important on an individual level, as it can help patients and caregivers to advocate for the best possible care, and is directly associated with medication adherence, healthcare usage, and overall health outcomes.
"There is a clear need to improve health literacy among the general public and groups with traditionally low health literacy."
Impact of COVID-19 on health literacy
COVID-19 has prompted an interest in microbiology, immunology, epidemiology, and public health never seen on this scale before. However, it has also further polarised the population when it comes to public health measures such as vaccines and face masks.
In a 2020 survey conducted in a nationally representative sample of 3,133 adults in the USA, 20% of respondents intended to decline a vaccine once available. The most important determinants of COVID-19 vaccine hesitancy were distrust of the vaccine safety and general vaccine avoidance, as implied by not having had a flu shot in the last two years. Further, the authors noted that inconsistent risk messages from public health experts and elected officials may reduce vaccine uptake. Likewise, a survey conducted in Portugal in late 2020 identified having no intention of taking the flu vaccine and perception of the information provided as inconsistent and contradictory as two key factors associated with COVID-19 vaccine hesitance. This indicates that clear, easy-to-understand, and consistent messaging is key to improving health literacy and fighting misinformation.
In addition to vaccine hesitancy, Vergara et al. (2021) highlighted that two even bigger challenges that public health authorities will be facing in the new normal are the "postmodern condition of information blast" and "the objectivity of the held truth." We are looking at a brand-new type of epidemic–an "infodemic"–where fake news and false scientific claims are progressively spread.
However, identifying the problem is only the first step. The challenge is coming up with a solution. 
How can we improve health literacy?
There is a clear need to improve health literacy among the general public and groups with traditionally low health literacy. Concurrently, we must also ensure broad access to easy-to-understand information on complex medical topics. This will require close and transparent collaboration between governments and health authorities, healthcare providers, researchers, patients, medical journalists and communicators, healthcare systems, and the pharmaceutical industry.
There is no one-size-fits-all approach here; strategies must be targeted to different groups and demographics, taking into account factors such as tech-savviness, access to the internet, age, sex, race, education, and socioeconomics. To define strategies for each group, engaging members from that very same group is essential. For example, if the goal is to improve health literacy among middle-age women with diabetes, then that is who you should be engaging to define the strategy.
We also need to come to terms with "the other crisis," namely the increasing racial injustice worldwide, and consider how this is impacting health literacy and health outcomes in the time of COVID-19. In this context, Bunch (2021) proposed a series of practical recommendations, including boosting transparency, being open about uncertainties, ensuring accessibility, and establishing "critical distance" between pharmaceutical companies and the public. All practical recommendations emphasise the importance of tailoring strategies based on the audience while also being mindful of the entities engaging with that audience.
Role of pharma in improving health literacy
Pharmaceutical companies, and especially Medical Affairs teams, have the opportunity to coordinate the creation of resources and initiatives aimed at raising health literacy, but need to either do this in a very hands-off manner or with complete transparency as to their involvement. For example, online advisory boards with healthcare providers or patient advocates represent an easy approach to developing strategies or getting feedback on materials and programs. Due to the virtual nature of these, participants can stay anonymous if needed, and the sponsoring organisation can remain at arm's length. Virtual working groups are another option, wherein small groups of stakeholders can collaborate asynchronously to co-create publications, plain-language summaries, handouts, or programs.
Other ideas include virtual grant submission and review programs. Community groups, researchers, and associations can submit their ideas for health literacy projects or studies, and an independent review committee can assess the applications first asynchronously and subsequently in a web or in-person meeting (if safe).
Next steps
It is clear that COVID-19 has put health and scientific literacy in the spotlight; just like the acceleration of telehealth and digital transformation, the impact of this will be felt long after the pandemic has ended.
To fight the "infodemic" and ultimately improve patient outcomes, pharmaceutical, healthcare, and public health leaders need to proactively work to improve health literacy in all populations. It's a huge task, and one that can't be accomplished by a rapid vaccine rollout like the other pandemic. Nonetheless, it's a battle that needs to be fought if we want to empower patients to make the best possible health choices.
About the author
Natalie Yeadon is the CEO and co-founder of Impetus Digital, where she helps life science clients virtualise their meetings and events and create authentic relationships with their customers.
The post Health literacy in the time of COVID-19 appeared first on .
link
pandemic
covid-19
cdc
vaccine
medication
spread
herd immunity