New Provisional CDC Suicide Death Data Is a Call to Action to Double Down on Suicide Prevention Efforts
New Provisional CDC Suicide Death Data Is a Call to Action to Double Down on Suicide Prevention Efforts
PR Newswire
NEW YORK, Sept. 30, 2022
NEW YORK, Sept. 30, 2022 /PRNewswire/ — The Centers for Disease Control and Prevention today releases prov…
New Provisional CDC Suicide Death Data Is a Call to Action to Double Down on Suicide Prevention Efforts
PR Newswire
NEW YORK, Sept. 30, 2022
NEW YORK, Sept. 30, 2022 /PRNewswire/ -- The Centers for Disease Control and Prevention today releases provisional data on suicide deaths for the year 2021. According to the new data, suicide deaths in the United States increased from 45,979 to 47,646 (4%) between the years 2020 and 2021.
The American Foundation for Suicide Prevention (AFSP), the nation's largest suicide prevention organization, released the following statement regarding the CDC's provisional data which do not include final national suicide rates for the year 2021.
"At AFSP we understand how devastating and painful it is to lose a loved one to suicide. This CDC provisional suicide data invigorates our resolve to continue fighting so that we can see a day when suicide does not exist. Despite the data indicating an increase in suicide deaths in 2021, we remain hopeful that our public education and advocacy efforts are making a difference. While this new provisional data is concerning, the data shows that fewer people died by suicide in 2021 than in 2018.
As people interpret the newly released CDC report, it's important to remember that suicide is complex, and we are still understanding through research how societal factors and historical context impact suicide at an individual level. 
The data does not explain what contributed to the overall reported increases in suicide deaths. Suicide is complex, risk is dynamic, and an individual's personal risk factors combined with precipitants such as experiences with isolation, depression, anxiety, economic stress, suicidal ideation, and access to lethal means may lead to periods of increased risk.
Suicide did not increase at the same rate for every age group. Rates remained relatively stable for females of all age groups and males ages 55 to 64 but increased for males in other age groups. The largest increase in the suicide rate occurred among males ages 15-24 – an 8% increase. Because the teen years are a time when we see the onset of mental health concerns as well as more suicide attempts, this makes early detection and prevention efforts for youth critical. Note: This being provisional data, more information is needed to understand within-group differences. 2020 data indicates higher rates among males ages 20-24 than males ages 15-19.
Further analysis of this provisional data is needed to understand impact in terms of race, ethnicity and other factors beyond age and sex. This provisional data does not include race, ethnicity, or geographical data. We also need much more research to consider suicide risk through the lens of social determinants such as income, access to health care, and other disparities in health and psychosocial stressors.
The COVID-19 pandemic and its lasting effect on our nation's mental health are far from over. We cannot yet fully understand the entire impact of the pandemic on suicide deaths for the longer-term as it takes years to collect comprehensive data and analyze it in a meaningful way. Research has shown that people tend to come together during traumatic events initially and this can serve as a protective factor against suicide, though this societal cohesion may not persist as time passes. This is why sustained prevention education efforts and advocacy are needed. Protective factors that were activated during the pandemic – like community cohesion, normalizing the national dialog around mental health, and the increase in seeking help – can continue to help mitigate suicide risk and can likely save many more lives. It is certainly a time to make the implementation of suicide prevention efforts that are evidence-informed a top priority with an eye toward taking them to the broadest scale possible.
At AFSP, we remain dedicated to our mission of saving lives and bringing hope to those affected by suicide through efforts like:
Raising awareness and engaging state and federal policymakers to realize the full vision of 988, ensuring that all individuals have access to the new 988 suicide and crisis lifeline and a full continuum of community crisis services. 988 will continue to help increase public access to mental health and suicide prevention resources, encourage help-seeking for those who may be struggling with their mental health or have a loved one who is, and establish a comprehensive continuum of crisis care in our country.
Continuing to achieve the goal of reducing the annual suicide rate by 20% by 2025 through Project 2025 by partnering with organizations to embrace stronger evidence-based suicide prevention practices in critical settings like healthcare systems, emergency departments, corrections systems, and the firearms community where coordinated suicide prevention strategies can have a dramatic impact on saving lives. Suicide risk screening coupled with risk-reducing steps in healthcare settings, collaborating with large health systems and key accrediting professional organizations, can improve the acceptance and adoption of screening and preventive interventions as the standard of care.
Demanding more accessible and affordable mental health care: We all should have easy access to mental health care on a regular, ongoing basis. Assessment and treatment for mental health conditions must be accessible, culturally appropriate and effective. This kind of care can save lives, but only if individuals at risk can afford to obtain care. AFSP supports efforts to ensure that individuals receive the same insurance coverage for their mental health as their physical health, also known as "mental health parity."
American Foundation for Suicide Prevention creates a culture that's smart about mental health through education and community programs, developing suicide prevention through research and advocacy, and providing support for those affected by suicide. Led by CEO Robert Gebbia and headquartered in New York, with an Advocacy office in Washington, DC, AFSP has local chapters in all 50 states and Puerto Rico with programs and events nationwide. Learn more about AFSP in its latest Annual Report, and join the conversation on suicide prevention by following AFSP on Facebook, Twitter, Instagram, and YouTube.
View original content to download multimedia:https://www.prnewswire.com/news-releases/new-provisional-cdc-suicide-death-data-is-a-call-to-action-to-double-down-on-suicide-prevention-efforts-301637428.html
SOURCE American Foundation for Suicide Prevention
depression
pandemic
covid-19
press-release
High fossil fuel prices mean UK cannot delay transition to low emissions steel
Steelmaking with green hydrogen is now a less expensive prospect relative to alternatives.
Steel is essential for making many of the technologies that will end fossil fuel combustion, including electric vehicles, wind turbines and solar panels. Unfortunately, to produce a lot of steel, manufacturers need to burn a lot of fossil fuel.
Steel production accounted for 2% of the UK's emissions in 2019 and ranks second for energy consumption among the country's heavy industries. Roughly two-thirds of this energy comes from coal.
The blast furnaces of steelworks burn a special type called coking coal (which is converted to a hard and porous fuel known as coke) at temperatures of up to 2,000°C, producing large amounts of carbon dioxide (CO₂) – around 1.8 tonnes for each tonne of steel. This method accounted for 82% of steel production in the UK in 2021, and 71% of all steel made worldwide that year.
While coal-based steelmaking can be decarbonised to an extent by capturing the CO₂, there has to be a suitable storage site nearby or sufficient demand for using that CO₂ in other industries. This is not the case for the blast furnaces in Port Talbot, Wales, which account for half of UK steel production.
Coking coal prices have more than doubled since the beginning of the pandemic and the invasion of Ukraine has disrupted supplies. In 2021, the UK imported 39% of its coking coal from Russia, with almost all of the rest coming from the US and Australia.
Another option is to use natural gas, another fossil fuel. But since 2020, gas prices have also risen considerably. These recent fuel cost hikes demand a reassessment of how steel is made.
Steelmaking with green hydrogen (hydrogen that has been split from water using electricity generated by renewables or nuclear power) removes fossil fuels from the process altogether. As a result, it could be insulated from increases in fossil fuel prices and carbon taxes, all of which have made steelmaking with fossil fuels more expensive in recent years.
The UK steel industry is currently given a free allocation of emissions allowances, which significantly lowers the effective carbon price paid by steel producers. Our recent research shows that, if this exemption were phased out gradually, steelmaking with green hydrogen produced using wind and solar electricity would in fact be cheaper than all other options.
Green steel
Hydrogen can convert iron ore to a pure form known as sponge iron through a process known as direct reduction. This involves heating hydrogen to between 800 and 1,000°C which reacts with the oxygen in iron ore to leave pure iron and water vapour, with no carbon emissions. The sponge iron is then processed in an electric arc furnace to produce steel.
Electric arc furnaces can also recycle scrap metal, and while the UK has no direct reduction furnaces, it already has five electric arc furnaces that recycle scrap to provide 18% of the nation's steel. If renewable electricity powered these furnaces and was used to generate the hydrogen that fuels the production of sponge iron, then total emissions from the steel industry could be zero.
The EU and UK have both committed to ending imports of Russian coal in 2022, and large producers such as Tata Steel and ArcelorMittal have already stopped using Russian commodities in their supply chains.
While high gas and electricity prices are making some industries revert to burning coal, our findings show that green hydrogen offers a cheaper alternative to steelmakers. At recent fossil fuel prices, we estimate that direct reduction steelmaking with green hydrogen could be roughly 15% cheaper than the cheapest coal-based option (including carbon capture and storage) over a typical 25-year project lifetime.
Steelmaking with green hydrogen and electric arc furnaces uses lots of electricity. So, in a recent paper, we looked at reducing industrial electricity bills by removing green levies (which raise funds to spur the deployment of renewable technology and support vulnerable customers) and energy network maintenance costs and moving them to general taxation instead.
This would put the UK's steel industry on an equal footing with France's and Germany's. We found that price parity could be achieved by increasing the average income tax bill by around 68p, rising to around £5.50 if UK steel production switched entirely to direct reduction with green hydrogen.
The UK government is considering exempting industries that consume a lot of energy from paying green levies. But soaring fossil fuel prices have hiked wholesale electricity costs so much that removing them and network maintenance fees will not significantly affect bills.
Instead, steelmakers and other heavy industries could access cheap renewable electricity directly in a green power pool.
The UK cannot afford to keep coal-based steelmaking in its decarbonisation strategy and must ensure the steel industry is ready to transition to using green hydrogen fuel instead.
---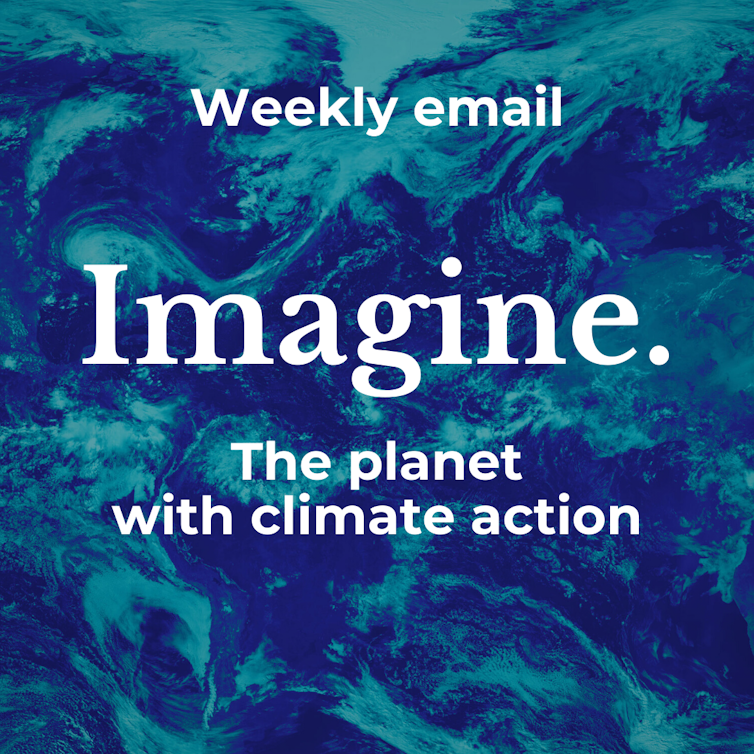 Don't have time to read about climate change as much as you'd like?
Get a weekly roundup in your inbox instead. Every Wednesday, The Conversation's environment editor writes Imagine, a short email that goes a little deeper into just one climate issue. Join the 10,000+ readers who've subscribed so far.
---
Clare Richardson-Barlow is a non-resident fellow at the National Bureau of Asian Research.
Andrew Pimm and Pepa Ambrosio-Albala do not work for, consult, own shares in or receive funding from any company or organisation that would benefit from this article, and have disclosed no relevant affiliations beyond their academic appointment.
commodities
pandemic
uk
france
germany
russia
ukraine
eu
'Where would the world be without nurses?' J&J refreshes campaign honoring health workers
More than two and a half years into the pandemic, Johnson & Johnson wants to remind people that nurses are much more than just caregivers.
In the latest…
More than two and a half years into the pandemic, Johnson & Johnson wants to remind people that nurses are much more than just caregivers.
In the latest iteration of its campaign, J&J honors nurses as "innovators, lifesavers, and fierce patient advocates." The program got a refresh from last year, including a new tagline, "Where Would the World Be Without Nurses," and videos that debuted on social media on Thursday.
Where would the world be without #nurses? They're innovators, lifesavers, and fierce patient advocates. For healthcare to work, it takes nurses. #NurseTwitter pic.twitter.com/Spms7SCby7

— Johnson & Johnson Nursing (@JNJNursing) December 1, 2022
"Who would be there when no one else is?" a narrator asks in J&J's 30-second ad video that depicts nurses scrubbing up, performing CPR and comforting patients.
J&J claims it has been a "proud champion of nurses since 1897," and launched a campaign in 2001 to drive more people into the profession with the help of TV ad spots, grants, scholarships and more. There have been several iterations since, including last year's "Nurses Rise to the Challenge Every Day" campaign.
"Last year, we were just really focused on trying to engage and support and remind nurses that we saw their value," said Lynda Benton, senior director of global community impact strategic initiatives for J&J Nursing. "Now we want to open the lens and get a broader healthcare community to understand what nurses bring to healthcare."
The ads are meant to address "alarming levels of burnout" in the nursing field, J&J said. A report published last year by the American Association of Critical-Care Nurses found that 66% of surveyed acute and critical care nurses had considered leaving their jobs because of the pandemic. The American Nurses Association also urged the HHS secretary in a letter last year to declare the nurse staffing shortage a national crisis.
In 2022, healthcare employment has increased at a significantly higher monthly rate than last year's, according to the Bureau of Labor Statistics. But there's more to be done, J&J emphasized.
"When you think about early 2020, the world was basically cheering on the nursing workforce and thanking them for all they were doing to care for patients," Benton said. "As the pandemic wore on, and the vaccines started coming out … in some cases life went back to normal and [people] kind of forgot about the nurses who were still working inside the walls of the hospital and saving lives on a day-to-day basis."
The latest campaign is complemented by videos spotlighting the next generation of nurses, and a 'Today" show segment called "Heroes Among Us."
"If we don't address this, this is a healthcare crisis for everybody," Benton said. "It's just so important that people will really wake up and understand what's happening today within the nursing profession."
grants
pandemic
hhs
What Is Helicopter Money? Definition, Examples & Applications
What Is Helicopter Money?What's a surefire way to encourage spending, and thus, spur growth? How about dropping money from the sky? As far-stretched…
What Is Helicopter Money?
What's a surefire way to encourage spending, and thus, spur growth? How about dropping money from the sky?
As far-stretched as this idea seems, it actually has credence in schools of economic thought, particularly during times of recession or supply shocks. Helicopter money policies inject large sums into the monetary supply either through increased spending, direct cash stimulus, or a tax cut.
This policy has two goals in mind:
1. Expand the supply of money, which improves liquidity
2. Spur economic growth
Economists consider helicopter money to be an option oflast resort, after other measures, such as lowering interest rates or quantitative easing, have either failed to lift an economy out of recession or because interest rates are already as low as they can get. This conundrum is known as a liquidity trap, when the economy is at a standstill because people are hoarding their savings instead of spending.
Since the practice of helicopter money also tends to foster inflation, it typically works best during periods of deflation, when prices, along with overall monetary supply, contract without a corresponding decrease in economic output. One relevant example is the Great Depression. Bank runs resulted in a reduction in both the monetary supply as well as in the overall prices of goods and services.
It takes a whole lot to lift an economy from such dire straits, and in such cases, helicopter money can be a viable option.
Example of Helicopter Money: The COVID-19 Recession
At the onset of the COVID-19 pandemic, the stock market crashed, and GDP nosedived, thrusting the economy into recession. While the Federal Reserve slashed interest rates and instituted a new round of quantitative easing measures, the U.S. government responded with helicopter money.
Under the Coronavirus Aid, Relief, and Economic Security Act (CARES), the Trump administration authorized two rounds of direct-to-taxpayer stimulus payments, of $1200 and $600 per person, in 2020.
In addition, as part of the Paycheck Protection Program (PPP), payroll loans were offered to thousands of small businesses—and many were quickly forgiven. The Federal Reserve also provided increased liquidity to banks so that they could offer loans to businesses to help them stay afloat.
Who Coined the Term Helicopter Money?
In a 1969 paper entitled "The Optimum Quantity of Money," economist Milton Friedman coined the term "helicopter drop" as a method to increase monetary policy during times of economic stress. He wrote:
"Let us suppose now that one day a helicopter flies over [the] community and drops an additional $1,000 in bills from the sky, which is, of course, hastily collected by members of the community. Let us suppose further that everyone is convinced that this is a unique event which will never be repeated."
The point was that the easiest way to lift an economy out of troubled times would be to give its population a direct injection of money. This would both expand the monetary supply and as well as increase the disposable income of the populace, resulting in greater consumer spending and increased economic output.
Who Made the Concept of Helicopter Money Popular?
In the 1990s, Japan was facing a deflationary crisis. Its central bank had implemented crippling rate hikes to calm its housing bubble—to disastrous economic effects.
In a 2002 speech to the National Economists Club, then-Fed Governor Ben Bernanke proposed that Japan's central bank could have re-started the country's economy through fiscal programs:
"A broad-based tax cut, for example, accommodated by a program of open-market purchases to alleviate any tendency for interest rates to increase, would almost certainly be an effective stimulant to consumption and hence to prices. Even if households decided not to increase consumption but instead re-balanced their portfolios by using their extra cash to acquire real and financial assets, the resulting increase in asset values would lower the cost of capital and improve the balance sheet positions of potential borrowers. A money-financed tax cut is essentially equivalent to Milton Friedman's famous "helicopter drop" of money"
However, critics interpreted Bernanke's words as his way of authorizing indiscriminate money printing, and the moniker "Helicopter Ben" took hold.
Bernanke would go on to chair the Federal Reserve from 2006–2014, and many of his theories were put into practice during the Financial Crisis of 2007–2008 and subsequent Great Recession. In fact, President Barack Obama credited Bernanke's leadership during the crisis with averting a second Great Depression.
Helicopter Money vs. Quantitative Easing
While helicopter money and quantitative easing are both monetary policy tools, and both increase the monetary supply, they actually have different effects on a central bank's balance sheet.
Through quantitative easing, a central bank buys trillions of dollars' worth of long-term securities, such as Treasury securities, corporate bonds, mortgage-backed securities, or even stocks. This increases its reserves and expands its balance sheet. These purchases are also reversible, meaning the central bank can swap out its assets if it chooses.
Helicopter money, on the other hand, involves fiscal stimulus: distributing money to the public. It has no impact on a central bank's balance sheet. The practice of helicopter money is irreversible, which means it is permanent—and cannot be undone.
In effect, helicopter money is less a long-term economic solution than it is a "one-time" or short-term operation.
Pros of Helicopter Money
In a 2016 blog post written for the think-tank Brookings Institution, Bernanke admitted that his helicopter money reference gave him some bad PR. In fact, he said that their media relations officer, Dave Skidmore, had warned Bernanke against using the term, saying "It's just not the sort of thing a central banker says."
But Bernanke insisted, and the moniker stuck.
To this day, Bernanke continues to believe in the practice of helicopter money as a tool the Fed could use in response to a slowdown in the economy. His successor at the Federal Reserve, Janet Yellen, agreed, stating that helicopter money "is something that one might legitimately consider."
Other central bankers support the concept, particularly in Europe, which suffered from debt crises that mired its economy throughout the 2000s, igniting deflationary pressures like low demand and weak lending, and made recovery exceedingly difficult.
Cons of Helicopter Money
The biggest drawback of helicopter money is the inflation it tends to ignite. And since inflation is notoriously difficult to manage, once the inflationary fires have been stoked, what's to prevent them from growing out of control—and fostering hyperinflation? That's what happened in countries like Argentina and Venezuela, when their central banks printed money and gave it to their governments, who in turn gave it to the people. Inflation surged.
Helicopter money also leads to weakened currencies, because as more and more money is printed, its value decreases significantly. It could also deter currency traders from making long-term investments if the practice is prolonged.
Clearly, helicopter money is not a practice a central bank should undertake lightly.
recession
depression
pandemic
coronavirus
covid-19
stimulus
economic growth
treasury securities
bonds
corporate bonds
stocks
monetary policy
fed
federal reserve
currencies
trump
governor
recession
gdp
recovery
interest rates
consumer spending
stimulus
japan
europe