Lockdown diaries: the everyday voices of the coronavirus pandemic
Lockdown diaries: the everyday voices of the coronavirus pandemic
A diary is by its very nature an intensely personal thing. It's a place to record our most intimate thoughts and worries about the world around us. In other words, it is a glimpse at our state of mind.
Now, the coronavirus pandemic, and the impact of the lockdown, have left many people isolated and scared about what the future might bring. As a sociologist, I was keen to hear how people were experiencing this totally new way of life. So in early March I began the CoronaDiaries – a sociological study which aimed to highlight the real voices and the everyday experiences of the pandemic by collecting the accounts of people up and down the UK, before, during and after the crisis.
From the frontline health worker concerned about PPE and exposure to COVID-19, to the furloughed engineer worried about his mental health, these are the voices of the pandemic. Entries take a variety of forms, such as handwritten or word-processed diaries, blogs, social media posts, photos, videos, memes and other submissions like songs, poems, shopping lists, dream logs and artwork. So far, the study has recruited 164 participants, from 12 countries, aged between 11 and 87. These people come from a range of backgrounds.
---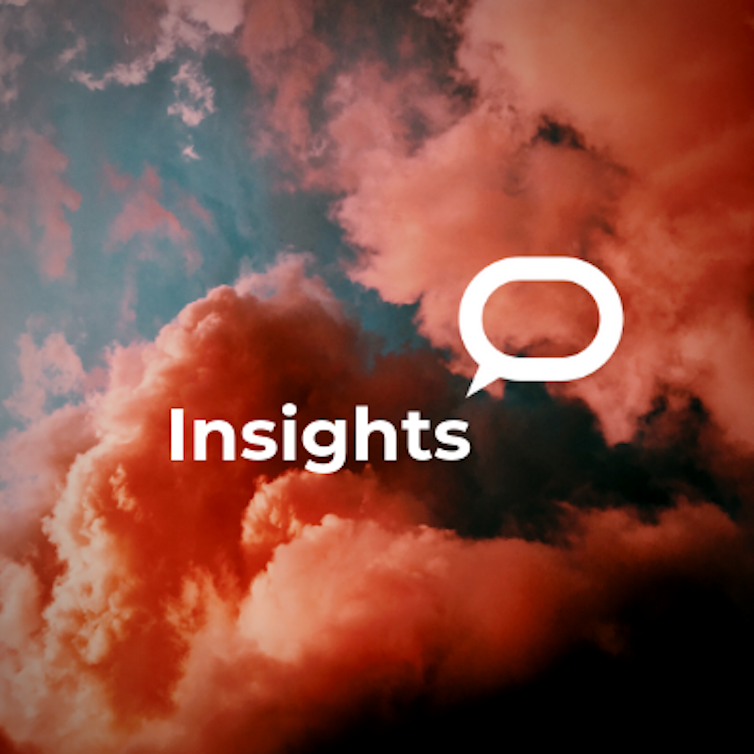 This article is part of Conversation Insights
The Insights team generates long-form journalism derived from interdisciplinary research. The team is working with academics from different backgrounds who have been engaged in projects aimed at tackling societal and scientific challenges.
---
When I began this project in March, I did not expect the study to prove so popular. I have been studying and working as a sociologist for nearly 20 years and most of my research so far has looked at how young men experience education, gender roles and social inequality.
Like many of us, I was wondering how I could be of use at this time, do my bit in the crisis and make the most of my skills. As the weeks have gone by and more and more people have signed up, I've realised this project isn't just a research study to understand how society is being made and remade – it is also providing hope and acting as a cathartic coping tool for people. While some of the documents have made me cry, especially those from already vulnerable people, others have made me laugh and have been a joy to read. I feel as though I am on a journey with the participants as we move through the crisis.
Reading the entries, what becomes clear as the lockdown is eased is that this pandemic has been – and will continue to be – experienced in very different ways across society. For some, the crisis has been an opportunity, but for others, who are already in a disadvantaged position, it is a very frightening experience.
March – first days
The frontline health worker
Emma is in her late 30s, and a frontline health worker in a rural location in Wales. Like many key workers, Emma is also juggling family life and caring responsibilities. In a diary entry written in mid-march, Emma foresaw issues with PPE in the NHS.
On my shifts over the previous weekend, it became apparent how unprepared we are. I was working on a 'clean' ward and four of the patients were found to potentially be infected. There were no clinical indications they were potentially infected on admission and had been nursed without PPE for two days. We may have all been exposed, as these patients are suspected to have COVID-19. We have been given bare bones PPE. It was quite sobering when a rapid response was called and the doctors refused to enter the cubicle without FFP3 masks, blue gown and visor.
Emma said the equipment "magically turned up" after the doctors took this stand but said the sight of them all in surgical gowns, helmets and visors "did verge on the ridiculous". She added:
I did find it amusing – we're looking at the doctors wanting their protection and they are looking at the consultant wanting his! It did feel like a farce. Fortunately, the patient was made stable and went to surgery for another issue. But the whole episode was worrying, particularly the crappy surgical mask and aprons we are provided. It's also galling that they have told staff there is no PPE when clearly there is. Can't help but think a lack of information is creating fear amongst staff. It's also weird they aren't testing staff unless they're symptomatic. This is crazy when they are so dependent on bank and agency workers who move around.
The worried mum
Beth, 35, is a mother of two young children who lives in a busy city. In the early days of the crisis, she hid her fears from her children. Here is a snapshot from her written diary:
I didn't sleep well last night, didn't help I watched the news before going to sleep. Then looked at my phone and full of corona news … Today was the big announcement from Boris (Friday, March 20) 'to stay in'! Even though he had been saying this all week, the tone and manner of the broadcast was so scary and serious. I felt scared for my family and it just made me fearful of what is to come. I rang my mum straight away … [she] could hear my fear. After a good chat … my mum … remind[ed] me 'we are all well at this moment' and to focus on that. My daughter cried later that evening. I said, 'what are you scared of' to which she replied, 'I'm not sure mummy, I don't know what I am scared of.' Which made me realise that I need to be brave and make sure that both kids are reassured. Later that evening, I felt tearful and just feeling overwhelmed by the whole situation. How stupid too, because we are all safe.
---
Read more: How to help with school at home: don't talk like a teacher
---
The student
Audrey, 21, goes to a university in Birmingham and is in the final months of her degree. The rupture of "normal" student life became clear when the full scale of the lockdown came into force, causing her housemates to leave their shared house.
I'd just lost all three of my housemates, who'd returned to Barbados, Spain and France – literally one day after each other. My landlord really kindly agreed that my sister could stay with me – and she won't even charge any rent. I almost cried when I got that message. I was having a facetime with my friend, where we paused to watch Boris Johnson's speech (March 23). It was so scary because we were effectively in lockdown. I had told my sister that I thought it was about to happen earlier in the day, she didn't believe me – and then unfortunately it came true! I told her to jump on the train from Manchester.
Audrey went on to write how some of her fellow students set up a food bank in one of the student accommodations near her and that she is determined help where she can. But despite her altruistic efforts, the lockdown was still taking its toll.
I feel deflated from everything. I chatted to a friend over Messenger and she suggested I paint something. I painted this rainbow and felt so much better at the end. I added in my favourite quote that gets [me] through any hard times and stuck it on the window.
April – settling in
The cleaner
Eva is a self-employed cleaner, in her mid 50s, who lives in South Wales with her husband, John, who works in a factory making hand sanitiser. As the lockdown entered its second month, she reflected on her relationship with the woman who worked for her and how differently the pandemic was effecting them both.
Today I am cleaning the community centre, which since the lockdown, is running as a food bank three days a week … I bleach everything, door handles, floors, everything. Most staff work from home at the moment so we are going in the morning until all this is over. I'm glad I'm still in business for Beverly, who works with me, as much as anything. I'm her only income, but if I don't work, I don't get paid. We have a cigarette break outside and I remind Beverly to stay apart. 'What, beans for brekkie, was it?' I laugh. Beverly really doesn't care about COVID – like many others I meet, who believe if they get it, they get it.
For once I'm glad I'm a worrier, plus I'm not ready to die yet. We are out of there early as no staff equals less mess. I break it to Beverly that I can't give her a lift home for now. Last week I made her sit in the back [of the car] which felt faintly ridiculous, but John advised even that's too close. Beverly shrugs and says that's fine. Her son died unexpectedly two years ago and now she accepts hardship with ease. I feel bad as her life really is crap and now she has to walk two miles home.
The teacher
Sophia is a teacher in her 40s and based in the south of England. She is trying to home school her children during the lockdown and being a parent and a teacher is proving challenging.
We began the day slightly differently with an online PE lesson from someone called Joe Wicks, or The Body Coach. He's been really popular during the lockdown and a few of my friends recommended the 30-minute workout session he does every day at 9am, so I thought we'd give it a go! Unfortunately, my two have the concentration spans of goldfish so it didn't go according to plan! My son ended up lying upside down, with his legs on a chair and his head on the floor and my daughter said he moved too fast, before promptly falling on her behind! The only problem with changing the routine was that we were then 30 minutes late for home school and my son does not cope well with change. He needs quite a rigid structure, with clearly defined timings and any changes can be detrimental. The speed of the school lockdown was particularly challenging: school gives his day structure and taking it away so abruptly was very difficult for him.
The civil servant
Sarah is a civil servant in her mid-60s working in a pivotal role for HM Revenue and Customs. She used her diary to document the rapid changes which have taken place in her organisation since the lockdown and how working from home was becoming "normal" from March 23.
My department is changing so quickly – we have introduced a new i-form to promote more 'web chat'. This is proving popular with the public. We are trialling taking incoming telephone calls at home. We are all now working from home when we can, no more car sharing, unless it's with someone you live with – we must keep two metres apart. I am beginning to accept that this is a crisis, once in a generation, completely alien to us. Will life in the future be remembered as 'before and after' COVID-19? For the first time in many years I feel so proud to work where I do…I understand, possibly for the first time, why we are 'key workers'. We have a letter as proof to show the police if we are ever stopped whilst travelling into work and NCP carparks are free for us to use if we come into work! No better validation than that!
The furloughed engineer
Lucas, a man in his late 30s from Northern Ireland, is finding the pandemic difficult on multiple levels. It's a trigger for his mental health, but also it is a reminder of past troubles.
Nightmare. Anxiety, fear, dread, no way to burn off the angst, worry upon worry, like how the inside of my head can be at times. Then there's the ones that are really in the middle of it, nurses dying because there was no proper PPE at the right time, people losing parents, friends, and IMHO worst of all, kids.
Lucas writes about how he stopped watching the news because in an attempt to "avoid anxiety". He adds:
I grew up in Northern Ireland during 'the troubles' and it was totally normal for me to watch the news every night at tea time [6pm] and hear of various paramilitary groups killing people. That was 100% normal to me. Looking back watching the news in those times did me no good. Sure, I know some facts about it all, but do I feel any better for it … Same as now, I'm going to try to ride this out with my hands over my ears and my head in the sand at times.
---
Read more: Coronavirus: a growing number of people are avoiding news
---
The academic
Jack, 72, is a retired academic who used his diary to comment on societal problems. One of which is the narrative of what the "new normal" is and how society is being remade.
April 29 saw the return of Boris, who was to 'take control of the problem'. An almost religious return for someone who came back from being nearly dead on Easter Sunday! It seems we are being told to be ready for the new normal which again raises the issue of what post-lockdown will be like. On the web I don't see sociologists rushing in to think about this new normal! A Google search suggests that the new normal is being constructed largely by those in business and is largely focused on the new normal being a more exaggerated (and better?) version of the old normal – more globalisation, more focus on customers and so on. There is little 'thinking outside the box'.
---
Read more: What will the world be like after coronavirus? Four possible futures
---
May – Looking forward
The bell-ringer
Daniel, a man in his mid-20s, had just started a new relationship in February with a woman he met while bell-ringing at a church in the Midlands. However, both he and his girlfriend live apart and have not seen each other since the lockdown began. Over the past few months, Daniel has found this a challenge, but has documented how their relationship has been maintained virtually and through the help of keeping a diary.
Suzy and I have got to know each other a lot quicker and a lot better than what we may have done otherwise, and whilst we do miss each other immensely, it'll make the good times so much better when we do see each other next. Whenever and however we get out of this, I am determined that I will have made the most of these extraordinary circumstances.
This is just a glimpse of the stories that have been gathered by the CoronaDiaries project, but already patterns are emerging. While this crisis is undoubtedly impacting on people across the globe, what is clear from these accounts is that there are multiple crises across everyday life – for the young, the old, for mothers and for fathers and for those from different class, gender and ethnic backgrounds. These entries are able to highlight the multiple different lives behind the dreaded numbers we hear announced each day.
My diarists have been recording how they feel vulnerable and uncertain about their future – but there is also hope that things will not be like this forever.
The evidence which is being gathered here can play an important part in addressing the social, political and economic changes created by the COVID-19 pandemic. This type of analysis will foster global awareness of crucial issues that can help support specific public health responses to better control future outbreaks and to better prepare people for future problems. The study will run until September and all accounts will then be available to view in a free digital online archive.
All the names used in this piece have been changed at the request of the study participants.
---

For you: more from our Insights series:
To hear about new Insights articles, join the hundreds of thousands of people who value The Conversation's evidence-based news. Subscribe to our newsletter.
Michael Ward does not work for, consult, own shares in or receive funding from any company or organisation that would benefit from this article, and has disclosed no relevant affiliations beyond their academic appointment.
testing
lockdown
uk
france
spain
Disney World brings back fan favorite transportation choice
Not every major company has done the same thing (we're looking at you, Starbucks).
Before the covid pandemic, Starbucks (SBUX) - Get Free Report offered self-service stations for milk, cream and sometimes various alternatives. 
That went away during the pandemic because customers did not like the idea of touching a dispenser that another person had just touched. Never mind the shared counters drinks were placed on, the napkin and straw dispensers that everyone touched — pouring your own milk or cream came with an enhanced risk of illness.
DON'T MISS: JetBlue may force American and Southwest to make a major change
In reality, maintaining milk stations — sometimes more than one in each store — cost the chain a lot of money. Keeping the dispensers filled was labor intensive and customers got mad when one was empty. And people likely used or wasted more milk and cream compared with the current policy, where those are kept behind the counter. 
Starbucks made the change at a time when companies could do anything if they used "public safety" as the reason. Some of those changes, however, were not reversed once the impact of covid lessened and most of society returned to normal 
Walt Disney (DIS) - Get Free Report, for example, got rid of parking trams at Disney World. That made sense since the trams were not built for social distancing and smaller crowds meant shorter walks to the parks.
In September Disney fully restored that service, which surprised some park visitors. Now, the theme park giant has brought back another transportation option that some thought might be gone for good. 
The Arena Media Brands, LLC and respective content providers to this website may receive compensation for some links to products and services on this website.
Disney World improves transportation
Disney World's massive property creates unique transportation challenges. Magic Kingdom, for example, is not within walking distance from its de facto parking lot, the Ticket & Transportation Center.
To get people to its signature theme park, the company offers its famed monorail and a ferry boat service. You can also ride the monorail to Epcot, between the Magic Kingdom and Epcot, and to the Contemporary, Grand Floridian, and Polynesian Resorts.   
READY TO BOOK YOUR DISNEY DREAM VACATION? Our travel partners can help.
Disney World also offers a boat service between Epcot and Hollywood Studios. In 2019, the company added Skyliner, a gondola service that connects the Pop Century, Art of Animation, Caribbean Beach, and Riviera Resorts with Epcot's International Gateway and with Hollywood Studios.
Adding Skyliner made staying at the theme park's value resorts, Pop Century and Art of Animation, a lot easier. Those properties used to be served with buses, which were often stressed during peak times.
Skyliner, which is open air, did not close during the covid period, aside from areas where properties it connects were closed. 
The service has been popular as it has made it faster to get between parts of the massive theme park in a way that, like the monorail, feels like a ride, not simply transportation. 
Disney brings back a popular transportation choice
Disney World's size means that no one transportation solution will work.
The company has brought back another — one that many thought might be a permanent covid casualty. The theme park company disclosed the move on its Walt Disney World Cast and Community Facebook page.
"Guests at Walt Disney World will once again be able to sail across Bay Lake between Disney's Contemporary Resort, Disney's Wilderness Lodge, and Disney's Fort Wilderness Resort & Campground. Marked with its signature blue flag, the watercraft 'blue route' will return for afternoon and evening voyages beginning Oct. 1, making it even easier to grab a bite to eat at neighboring resorts."
That was met with excitement from followers of the page.
DISNEY WORLD DEALS: Make your Disney World, Disneyland, or Universal Studios dream a reality
"I had almost given up hope on this completely! I am so happy to see this service return," Denis Iverson McGilvery wrote.
That was the general sentiment shared by hundreds of followers, while a few hoped for even more returns to service.
"This is great news! Hoping to see the second launch at Disney Springs open up soon as well," Elizabeth Kelley added.
social distancing
pandemic
Working with Communities: The Importance of Partnerships in Our Industry's Success
NAIOP's 2023 chair talks about four topics that often arise during his visits to chapters across North America: community relations, e-commerce, EV trends…
Since assuming the position of NAIOP chair in January, I've had the pleasure of visiting chapters from Orlando to Milwaukee to SoCal, talking with thousands of members about current market conditions, the forces impacting our industry, and our future as an organization. Four topics have frequently arisen during these conversations, regardless of chapter location or size. These include:  
1. Community Relations. In today's environment, it's essential that developers fully understand the impact of their product type on the communities in which they operate, particularly regarding the types of jobs, hours of operations and the environmental impacts of their project (traffic, water, energy, etc.). Whether developing in South Florida, New Jersey, Chicago or Los Angeles, our chapters report increased anti-growth sentiment and the importance of engaging with the community early and often.

2. E-commerce's Role: Facility Demand and Data. E-commerce sales as a percentage of total retail sales were on a growth trajectory before the pandemic, turbocharging the industrial sector. While truck traffic associated with home deliveries has received attention from news organizations, non-governmental organizations and policymakers alike, consumer behavior as the driving force is often ignored. Further, some research suggests that ordering goods for delivery is better for the environment because people make fewer individual trips to malls, grocery stores and other local shops. Comprehensive research about e-commerce's environmental footprint is needed to help educate our external audiences and debunk common misconceptions.
Regardless, developers need to clearly articulate e-commerce's economic impact and the role industrial real estate plays in the community. For that sector – one I've been part of for four decades – it means helping policymakers, community groups, the media and the public understand that a) consumers are choosing e-commerce, which requires three times the amount of logistics space; and b) e-commerce can be a more sustainable option compared to traditional brick and mortar. In addition to the economic growth case, it's important to explain our role as real estate developers in helping their community run smoothly and durably. We should partner with communities to underscore the importance our properties have in the ability to deliver essential goods, including baby formula, medicine, clothing and food.
3. EV Trends. In response to growing truck traffic and climate change concerns, many communities – typically on the West and East Coasts – are imposing requirements around the electrification of commercial vehicles. Southern California leads the pack.
Two years ago, Southern California's local air quality regulatory body approved the unprecedented Indirect Source Rule (ISR), which required warehouse occupiers to quantify and report vehicle trips to and from warehouses to identify impact and be the basis for issuing taxes. Because of this, and in addition to new laws around electric vehicles at the state level, California businesses are investing heavily in electric trucks and vans and the infrastructure needed to support them.
Members from NAIOP's California chapters, comprising the NAIOP California State Council, continue to experience the evolving spread of the ISR throughout the state. We also see other states looking at adopting similar "indirect source" concepts, including New Jersey, New York, Washington, Colorado and Nevada. NAIOP will continue to track and provide updates on this issue, as members in urban areas will no doubt keep seeing this policy impacting development projects.  
4. Designing Policies with Communities. We have seen an increase in antiwarehouse development sentiment. Some communities have used moratoriums to pause new projects in response to community pushback, typically on environmental impact grounds. NAIOP and other business associations continue to make the case that such moratoriums disrupt the supply chain, hamstring businesses from operating efficiently, and create job and economic losses.
In some communities, NAIOP members have worked with city staff and the community to create good neighbor policy agreements. These volunteer agreements can address issues like setbacks, landscape screening and noise abatement strategies. In some situations, these agreements can help speed up the entitlement process and create a positive relationship with the community. Developers have found that proactively incorporating neighborhood-friendly building features is a more effective approach than having aggressive approval conditions imposed upon their projects that impede functionality and are overwhelmingly expensive if legislated upon them.  
This year as NAIOP chair has been a meaningful one for me. As we begin the fourth quarter and the end of my term, I'll continue to be steadfast in strengthening NAIOP and helping this organization and its members boldly talk about the value our industry brings to communities and the economy. I look forward to my remaining chapter visits and seeing many of you at CRE.Converge later this month in Seattle.
This piece has been adapted from the chair's column in the fall issue of Development. Access the fall 2023 issue here.
economic growth
real estate
spread
pandemic
Options for Calculating Risk-Free Rates
One of the most fundamental concepts in finance is the notion of a risk-free rate. This interest rate tells us how much money investors are guaranteed…
One of the most fundamental concepts in finance is the notion of a risk-free rate. This interest rate tells us how much money investors are guaranteed to receive in the future by saving one dollar today. As a result, risk-free rates reflect investors' preferences for payoffs in the future relative to the present. Yields on U.S. Treasury securities are generally viewed as a standard benchmark for the risk-free rate, but they may also feature a "convenience yield," reflecting Treasuries' special, money-like properties. In this post, we estimate a risk-free rate implicit in the prices of S&P 500 index options—called the box rate—to measure investors' time preference separate from Treasury convenience yields.
Risk-Free Payoffs from Options
Options with a European-style expiration can be used to replicate a risk-free payoff using the put-call parity relationship. By buying a put option and selling a call option of the same strike price and maturity, an investor receives the strike price in exchange for delivering the underlying asset on which the option is written. By then selling a put option and buying a call option for a different strike price with the same maturity, an investor can construct a risk-free payoff equal to the difference in strike prices, as shown in the chart below. In industry jargon, this trade is sometimes called the box spread. The difference between the price of the box spread portfolio today and its payoff at maturity reveals a risk-free rate that we call the box rate—the rate at which investors can borrow or lend in the option market. Historical estimates of the box rate from a recent paper are available here.
The Box Spread Trade: Replicating Risk-Free Payoffs with Options
Estimating Box Rates
We estimate box rates using S&P 500 index options (SPX options). SPX options are among the most liquid and heavily traded options in the world. They have a European-style expiration and long time-series of available historical data, serving as the basis for the Cboe Volatility Index (VIX Index).
The chart below presents an example of estimating box rates on March 15, 2022, the day before the Federal Open Market Committee (FOMC) began its most recent rate hiking cycle. The top panel estimates the one-year box rate from an ordinary least squares (OLS) regression that exploits put-call parity. The box rate implied by the slope coefficient is 1.59 percent. Since option markets are close to arbitrage-free because of the competitive forces in financial markets, put-call parity holds almost exactly. In this example, the R-squared is .99999992 out to seven nines and the standard error of the box rate estimate is less than .01 percent, or one basis point.
The bottom panel extends the analysis to multiple maturities. The box rates and Treasury yield curve have a similar upward slope. The convenience yield, which is the spread between these curves, ranges from 10 to 30 basis points across different maturities.
Example of Estimating the Box Rate
Box Rates and Treasury Convenience Yields over Time
Analyzing box rates and Treasury yields over time, we find three main results. First, from January 1996 to April 2023, the box rate is 35 basis points above the Treasury rate on average, implying a 35 basis point convenience yield. Second, convenience yields grow dramatically during the financial crisis of 2007-09, reaching a peak of roughly      130 basis points in October 2008 as a one-month moving average. Third, the average term structure of convenience yields is almost flat across maturities out to three years. 
The chart below illustrates the first two results. The top panel plots the time series of the one-year box rate and Treasury rate over time. The bottom panel plots the convenience yield, which equals the difference between the two rates. Box rates and Treasury rates closely comove, with the Treasury rate consistently below the box rate throughout the sample. In addition to being consistently positive, the convenience yield also exhibits some time-series variation, spiking most significantly during the 2007-09 financial crisis, while staying at more stable levels between 20 and 40 basis points in recent years.
Box Rate Closely Tracks the Treasury Rate and Implies a Positive Convenience Yield
The chart below illustrates our third result by plotting the average term structure of convenience yields. As we saw in the example above, box rates can be estimated for different index option maturities. We find that the average level of convenience yields is relatively stable and close to 35 basis points across maturities. This means that when the Treasury issues debt at any maturity out to three years, it tends to save around 35 basis points relative to the risk-free rates implicit in the option market.
Convenience Yield Term Structure Relatively Flat out to Three Years, 35 Basis Points on Average
Interpretation and Applications
Treasuries are generally considered to be one of the most liquid securities in the world, as they can be traded quickly, in large scale, and at low cost. Treasuries are also a common form of collateral that play a unique role in regulatory capital and liquidity constraints. Because options are risky financial derivatives, the box rate is an alternative risk-free rate benchmark that is based on option prices that do not embed a safe asset premium. Note that the recent effort to replace LIBOR with a new benchmark interest rate shows the importance of finding risk-free rate alternatives. The box rate, which is based on market prices, is one candidate that may be considered alongside other robust reference rates such as SOFR (Secured Overnight Financing Rate) to support financial stability.
The convenience yield estimated with the box rate is also a potentially useful barometer for stress in the financial system. It measures how much investors are willing to pay to hold Treasury securities instead of less money-like assets with identical cashflows. In historical data, the convenience yield was largest during the financial crisis of 2007-09. Investors and policymakers who want a real-time measure of the scarcity of safe assets may therefore find convenience yields based on box rates useful.
Economic Magnitude of Treasury Convenience Yield
As a back-of-the-envelope approximation, if we apply the one-year convenience yield estimated with the box rate to the amount of Treasury marketable debt outstanding each year, the Treasury convenience yield has saved taxpayers around $35 billion per year over the past twenty years. Given the increase in debt following the    COVID-19 crisis, this amount has increased to $70 billion per year since 2020. These significant taxpayer savings bring into focus the importance of suggested reforms and recent research on the Treasury market, where improving the resiliency and functioning of the Treasury market may help to maintain Treasuries' convenience yield.
Jules H. van Binsbergen is the Nippon Life Professor in Finance at the Wharton School of the University of Pennsylvania.
William Diamond is an assistant professor of finance at the Wharton School of the University of Pennsylvania.
Peter Van Tassel is a financial research economist in Capital Markets Studies in the Federal Reserve Bank of New York's Research and Statistics Group. 
How to cite this post:
Jules van Binsbergen, William Diamond, and Peter Van Tassel, "Options for Calculating Risk-Free Rates," Federal Reserve Bank of New York Liberty Street Economics, October 2, 2023, https://libertystreeteconomics.newyorkfed.org/2023/10/options-for-calculating-risk-free-rates/.
---
Disclaimer
The views expressed in this post are those of the author(s) and do not necessarily reflect the position of the Federal Reserve Bank of New York or the Federal Reserve System. Any errors or omissions are the responsibility of the author(s).
treasury securities
yield curve
sp 500
fomc
open market committee
federal reserve
treasury rates
spread
covid-19
european