Keeping Calm in the Coronavirus Market
Keeping Calm in the Coronavirus Market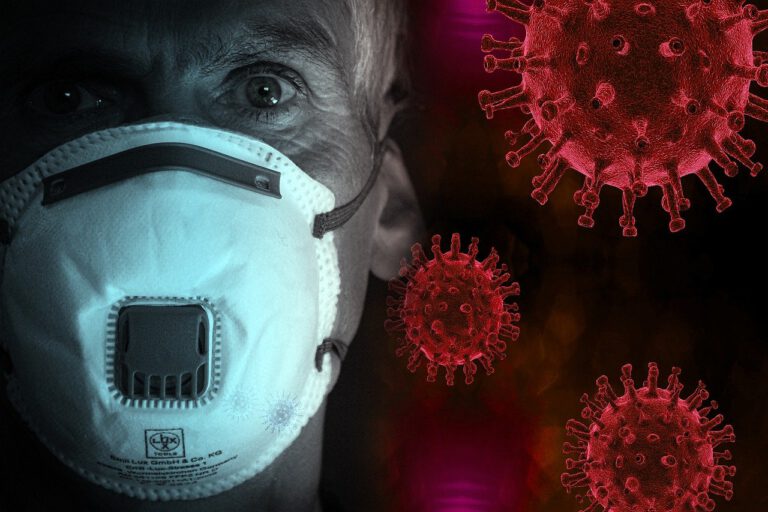 Keeping Calm in the Coronavirus Market: Eight Guidelines to Help You Make Smart Decisions (at Every Age)
Peter Mougey explains how to avoid knee-jerk, fear-based reactions; how to talk to your financial advisor; and how to make sound decisions that fit your unique circumstances.
Q1 2020 hedge fund letters, conferences and more
Pensacola, FL (May 2020)—The market has been a wild ride lately, and like all wild rides, it's creating its share of frayed nerves. From early February to mid-March, the Volatility Index (VIX)—also known as the "Fear Index" - was up over 500 percent. Then it declined more than half. Even now, it's bouncing all over the place. What this means is fear is behind a lot of people's financial decisions. That's never a good place to be, says investors' rights advocate Peter J. Mougey.
"Fear-driven decisions are rarely good decisions, and they rarely have favorable outcomes," says Mougey. "The best strategy in a time of elevated fear is to calm down, avoid knee-jerk reactions, and get educated on how the market works. And that means making sure you have a healthy relationship with a financial advisor who has your best interests at heart."
Mougey is a national securities and investment fraud attorney with Pensacola, Florida's Levin, Papantonio, Thomas, Mitchell, Rafferty & Proctor, P.A. He is an advocate for small business owners and "Main Street investors" who've worked hard all their lives and saved religiously, only to lose everything due to bad advice.
What he's learned and seen over the years has not only given him a passion for defending these people in the legal system but also a solid grasp of measured, commonsense investing practices.
What To Do In The Volatile Coronavirus Market?
Mougey offers the following tips for anyone who's worried about what to do next (or not to do, as the case may be) in the volatile coronavirus market:
First, make sure both you and your financial advisor are fully engaged. You've almost certainly heard from your advisor by now. But is it just a mass email meant to calm you down, or are they truly leaning in? Do you get regular status updates? (Full-service brokerage firms should be contacting you every week or two, especially if you are heavy in stocks or using leverage.) Do you have a solid understanding of what they're recommending and why? Do you understand the math behind their advice? Mougey suggests asking questions like the following:
What percentage of my portfolio is in stocks?
What percentage is in bonds?
If I were in 50 percent stocks and 50 percent bonds, how much would my portfolio be down right now?
How does my performance stack up against broad market indices like the S&P 500 or Barclays U.S. Aggregate Bond Index?
"The performance of your portfolio should follow the performance of the broad market indices," says Mougey. "They are good benchmarks. The further you deviate from the broad market indices, the more often you need to talk to your advisor. That's true whether you're 20 or 70."
In general, start your analysis using the "age rule" (and if you are not, definitely understand why). Essentially, this means 100 minus your age should be in stocks. If you're 20, around 80 percent of your portfolio should be in stocks. If you're 80, around 20 percent should be in stocks. This simple formula is a good starting place for your conversation. For most of us, it's not too late to get our portfolio balanced, asserts Mougey.
"It's actually pretty simple: Stocks have higher volatility," he says. "They bounce up and down. The older you get, the less volatility you can handle because you don't have time to recover the losses. People at or near retirement should have limited exposure to stocks.
"If your advisor is suggesting you deviate from the age rule, make sure they can explain why," adds Mougey. "They need to have a sound strategy, and you need to understand it."
If you're young (in your 20s and 30s), sit tight. "Pay attention to what's happening around you," says Mougey. "The coronavirus market should be a lesson to you to invest as much as you can now so that when/if an earthshaking event happens when you're older, you've built up enough of a nest egg to be able to handle the volatility.
"The years 2000 to 2010 are another example of why you shouldn't wait 'til the last minute," he adds. "Over this entire decade, the stock market was flat. A person who waited until they were in their 50s to invest during this time period received no benefit. Invest early. Time is your friend."
If you're middle aged (in your 40s and 50s), don't panic. Yes, it's extremely difficult to watch the rapid declines. You have time to recover, so don't get out of the market now. The Dow has declined 30 percent faster than at any other point in history. There has been a large bounce, but no one knows when we will recover. The problem with getting out and watching from the sidelines is you will invariably miss the bounce.
"But always ensure you are properly allocated to stocks and bonds, given your goals, before you just sit and watch the activity," he adds.
If you're retired and taking withdrawals, ask yourself: Can I afford to ride this out at my current rate? Keep in mind that we might be in the middle of the downspin. Back in 2000, a lot of investors believed we were at the bottom when the S&P had declined 10 percent. Then in 2001, it declined another 10 percent. Everyone thought, After two years of declines, there is no way we can have a third year, so we must be at the bottom. Then in 2002, it declined 20 percent.
The point, says Mougey, is that you never know where you are in the cycle. This is why you need to make sure you aren't taking too much in withdrawals. A sustainable withdrawal rate is 4-5 percent. If you're taking more than that, there's a risk of entering the "death spiral," and you might not recover. And the sustainable rate also holds true in good years.
"You can't take large withdrawals in good years, because there will always be declines," he notes. "You need market build-ups to offset the flat periods. Large withdrawals coupled with large declines makes it impossible to rebound. This is the 'death spiral.' Sustainable withdrawals with reduced volatility from a balanced portfolio means you can rebound when the market swings up again. The goal is to reduce large fluctuations over time." NOTE: See tip sheet below to understand how the math breaks down.
If you decide you can't afford to ride it out, consider getting out of the market. For example, if you had $150,000 before the coronavirus market and most of your portfolio is in stocks or concentrated in poor-performing sectors, you're probably now down 20-25 percent. So if you're down below $100,000 because of withdrawals and losses and simply cannot afford to lose any more, you may want to get out of the market now.
If you do decide to get out, you have two choices: go into bonds or go to cash. You can go into bonds and be pretty safe, but there's no absolute certainty. For example, in 2008, people still lost money in bonds. Also, if interest rates rise, bonds decline. The other option is to go to cash—perhaps in the form of a CD or just sitting in a savings account. Just don't think of this as a long-term option, says Mougey—inflation will eat away at the value of your money.
Finally, don't think you can predict tomorrow's hot stocks. We're seeing Clorox and Peloton and Netflix doing well. Their stocks are going crazy. But are you buying at the peak? Market timing doesn't really work well for most people.
"There are always hot stocks, but the sectors just change," says Mougey. "Bottom line, over the long-term, stock picking doesn't work."
One more thing: Make sure the conversations you're having with your financial advisor are calm and rational, says Mougey.
"They should be able to explain why their advice is research-backed and based on the performance of broad market indices," he adds. "They shouldn't just offer reassurance like 'stay the course.' The conversation has to be data-driven. If not, that's a red flag."
---
Peter Mougey is a partner in the Pensacola-based law firm Levin Papantonio and the chair of the firm's securities department. He concentrates his practice in the areas of complex litigation, financial services, securities litigation, and whistleblower or qui tam litigation.
Mr. Mougey advocates for the rights of investors as both the past president and member of the board of directors of the national securities bar, PIABA, which was established in 1990 to promote and protect the interests of the public sector in securities and commodities arbitration. Mougey has spent much of his career leveling the playing field for investors. He has proposed reforms to combat Wall Street fraud, through a new fiduciary standard in accordance with the Dodd-Frank Wall Street Reform and Consumer Protection Act. He has also spearheaded communications with state and federal regulators to ensure that investors' voices are heard.
Mr. Mougey has represented over 1,500 state, municipal, and institutional entities, as well as tribal sovereign nations, in litigation and arbitration around the globe. In addition, he has represented more than 3,000 individual fraud victims in state and federal court and arbitrations. Mr. Mougey has been recognized as a transformational leader in and out of the courtroom and is often called upon to simplify the country's most complex cases.
He has also served as chairman of the NASAA Committee, Executive Committee and FINRA's Improving Arbitration Task Force. Currently, Mr. Mougey serves on the PIABA Foundation charged with educating investors in conjunction with the SEC. In recognition of his long-term and sustained dedication to promote the interests of investors, he received the PIABA Lifetime Distinguished Service Award from his peers.
Levin, Papantonio, Thomas, Mitchell, Rafferty & Proctor, P.A., has been in existence for more than 65 years. It is one of the most successful plaintiff law firms in America. Its attorneys handle claims throughout the country involving prescription drugs, medical devices, defective products, securities, and consumer protection.
Based on law firm verdicts and settlements exceeding $4 billion, its securities fraud lawyers are committed to seeking justice for the victims of investment fraud and misconduct. Led by attorney Peter Mougey, the past president of the national securities bar PIABA, the securities and business tort department has represented more than 1,500 investment fraud victims across the country in state and federal court and securities industry arbitration.
To learn more, please visit www.levinlaw.com.
The post Keeping Calm in the Coronavirus Market appeared first on .
personal finance
coronavirus market
appear
sp 500
stocks
bonds
interest rates
commodities
"What's More Tragic Is Capitalism": BLM Faces Bankruptcy As Founder Cullors Is Cut By Warner Bros
"What's More Tragic Is Capitalism": BLM Faces Bankruptcy As Founder Cullors Is Cut By Warner Bros
Authored by Jonathan Turley,
Two years…
"What's More Tragic Is Capitalism": BLM Faces Bankruptcy As Founder Cullors Is Cut By Warner Bros
Two years ago, I wrote columns about companies pouring money into Black Lives Matter to establish their bona fides as "antiracist" corporations. The money continued to flow despite serious questions raised about BLM's management and accounting. Democratic prosecutors like New York Attorney General Letitia James showed little interest in these allegations even as James sought to disband the National Rifle Association (NRA) over similar allegations. At the same time, Black Lives Matter co-founder Patrisse Cullors cashed in with companies like Warner Bros. eager to give her massive contracts to signal their own reformed status. It now appears that BLM is facing bankruptcy after burning through tens of millions and Warner Bros. cut ties with Cullors after the contract produced no — zero — new programming.
Some states belatedly investigated BLM as founders like Cullors seemed to scatter to the winds.
Gone are tens of millions of dollars, including millions spent on luxury mansions and windfalls for close associates of BLM leaders.
The usual suspects gathered around the activists like former Clinton campaign general counsel Marc Elias, who later removed himself from his "key role" as the scandals grew.
When questions were raised about the lack of accounting and questionable spending, BLM attacked critics as "white supremacists."
Warner Bros. was one of the companies eager to grab its own piece of Cullors to signal its own anti-racist virtues.  It gave Cullors a lucrative contract to guide the company in the creation of both scripted and non-scripted content, focusing on reparations and other forms of social justice. It launched a publicity campaign for everyone to know that it established a "wide-ranging content partnership" with Cullors who would now help guide the massive corporation's new programming. Calling Cullors "one of the most influential thought leaders in American public life," Warner Bros. announced that she was going to create a wide array of new programming, including "but not limited to live-action scripted drama and comedy series; longform/event series; unscripted docuseries; animated programming for co-viewing among kids, young adults and families; and original digital content."
Some are now wondering if Warner Bros. ever intended for this contract to produce anything other than a public relations pitch or whether Cullors took the money and ran without producing even a trailer for an actual product. Indeed, both explanations may be true.
Paying money to Cullors was likely viewed as a type of insurance to protect the company from accusations of racial insensitive. After all, the company was giving creative powers to a person who had no prior experience or demonstrated talent in the area. Yet, Cullors would be developing programming for one of the largest media and entertainment companies in the world.
One can hardly blame Cullors despite criticizism by some on the left for going on a buying spree of luxury properties.
After all, Cullors was previously open about her lack of interest in working with "capitalist" elements. Nevertheless, BLM was run like a Trotskyite study group as the media and corporations poured in support and revenue.
It was glaringly ironic to see companies like Warner Bros. falling over each other to grab their own front person as the group continued boycotts of white-owned businesses. Indeed, if you did not want to be on the wrong end of one of those boycotts, you needed to get Cullors on your payroll.
Much has now changed as companies like Bud Light have been rocked by boycotts over what some view as heavy handed virtue signaling campaigns.
It was quite a change for Cullors and her BLM co-founder, who previously proclaimed "[we] are trained Marxists. We are super versed on, sort of, ideological theories." She denounced capitalism as worse than COVID-19. Yet, companies like Lululemon rushed to find their own "social justice warrior" while selling leggings for $120 apiece.
When some began to raise questions about Cullors buying luxury homes, Facebook and Twitter censored them.
With increasing concerns over the loss of millions, Cullors eventually stepped down as executive director of the Black Lives Matter Global Network Foundation, as others resigned.  At the same time, the New York Post was revealing that BLM Global Network transferred $6.3 million to Cullors' spouse, Janaya Khan, and other Canadian activists to purchase a mansion in Toronto in 2021.
According to The Washington Examiner, BLM PAC and a Los Angeles-based jail reform group paid Cullors $20,000 a month. It also spent nearly $26,000 on meetings at a luxury Malibu beach resort in 2019. Reform LA Jails, chaired by Cullors, received $1.4 million, of which $205,000 went to the consulting firm owned by Cullors and her spouse, according to New York magazine.
Once again, while figures like James have spent huge amounts of money and effort to disband the NRA over such accounting and spending controversies, there has been only limited efforts directed against BLM in New York and most states.
Cullors once declared that "while the COVID-19 illness is tragic, what's more tragic is capitalism." These companies seem to be trying to prove her point. Yet, at least for Cullors, Warner Bros. fulfilled its slogan that this is all "The stuff that dreams are made of."
Tyler Durden
Sun, 05/28/2023 - 16:00
bankruptcy
covid-19
Under Pressure From Fat Activists, NYC Bans Weight Discrimination
Under Pressure From Fat Activists, NYC Bans Weight Discrimination
Discriminating against fat people is now illegal in New York City, after…
Under Pressure From Fat Activists, NYC Bans Weight Discrimination
Discriminating against fat people is now illegal in New York City, after Mayor Eric Adams on Friday signed off on a ban that will affect not only employment, but also housing and access to public accommodations -- a term that encompasses most businesses. 
We're in safe company using the word "fat," as champions of the cause refer to themselves as "fat activists." With the mayor's signature, two more categories -- both weight and height -- are added to New York City's list of protected personal attributes, which already included race, gender, age, religion and sexual orientation. 
Embracing one of 2023's innumerable strains of Orwellian brainwashing, Adams declared, "Science has shown that body type is not a connection to if you're healthy or unhealthy. I think that's a misnomer that we're really dispelling."
Even the Centers for Disease Control and Prevention say obesity is an invitation to a host of maladies, including to high blood pressure Type 2 diabetes, coronary heart disease, stroke, gall bladder disease, many types of cancer, mental illness and difficulty with physical functioning. 
"Size discrimination is a social justice issue and a public health threat," said Councilmember Shaun Abreu, who introduced the measure. "People with different body types are denied access to job opportunities and equal wages — and they have had no legal recourse to contest it," said Abreu. "Worse yet, millions are taught to hate their bodies." 
A full 69% of American adults are overweight or obese, but our woke overlords would have us believe the real "public health threat" is a nice restaurant that doesn't want Two-Ton Tessie working the reception desk, or a landlord who's leary of a 400-pound man breaking a toilet seat or collapsing a porch.  
The enticingly-named Tigress Osborn, who chairs the National Association to Advance Fat Acceptance, said New York's ban "will ripple across the globe" -- perhaps something like what would happen if the hefty Smith College Africana Studies graduate were dropped into a swimming pool.  
The New York Times reports that witnesses who testified as the measure was under consideration included "a student at New York University said that desks in classrooms were too small for her [and] a soprano at the Metropolitan Opera [who] said she had faced body shaming and pressure to develop an eating disorder." 
Some have dared to speak out against the measure. "This is another mandate where enforcement will be primarily through litigation, which imposes a burden on employers, regulators and the courts," said Kathryn S. Wylde, president of the Partnership for New York City, speaking in April. 
Implicitly putting the weight ordinance in the same category as Brown vs Board of Education, Abrue said, "Today is a monumental advancement for civil rights, size freedom and body positivity and while our laws are only now catching up to our culture, it is a victory that I hope will cause more cities, states and one day the federal government to follow suit." 
Taking effect in six months, the law has an exemption for employers "needing to consider height or weight in employment decisions" -- but "only where required by federal, state, or local laws or regulations or where the Commission on Human Rights permits such considerations because height or weight may prevent a person from performing essential requirements of a job." 
We pray there's a federal exemption for employers of strippers and lap dancers. 
Think we're joking? We remind you that the chair of the National Association to Advance Fat Acceptance is named "Tigress" -- and this is her Twitter profile banner photo:
Tyler Durden
Sun, 05/28/2023 - 15:30
pound
pandemic
disease control
'Kevin Caved': McCarthy Savaged Over Debt Ceiling Deal
'Kevin Caved': McCarthy Savaged Over Debt Ceiling Deal
Update (1345ET): The hits just keep coming for Speaker Kevin McCarthy, as angry Republicans…
'Kevin Caved': McCarthy Savaged Over Debt Ceiling Deal
Update (1345ET): The hits just keep coming for Speaker Kevin McCarthy, as angry Republicans have been outright rejecting the debt ceiling deal which raises it by roughly $4 trillion for two years, doesn't provide sticking points sought by the GOP.
In short, Kevin caved according to his detractors.
BTW, were your voters clamoring for a $88 billion hike in the defense budget as part of a debt deal?

What about affirming 97.6% of the $80 billion for the IRS; 4 months after the Clown House Vote to repeal the $80?

Maybe you have polling that I don't have.

I am just asking.

— Yossi Gestetner (@YossiGestetner) May 28, 2023
Caved pic.twitter.com/ZRrwvCkgE4

— VK (@vjeannek) May 28, 2023
May 28, 2023
someone should come up with a saying for that https://t.co/NkdPJkebxD

— Michael Malice (@michaelmalice) May 28, 2023
With Republicans like these, who needs Democrats? https://t.co/EFpSkh2N8q

— Mike Lee (@BasedMikeLee) May 28, 2023
"McCarthy called the deal a 'big win,' claiming Democrats didn't get "one thing" that they wanted out of the negotiations."

… except increasing debt another $4 trillion …

… and to bear no responsibility for it in the 2024 election season.

Except for those little things. pic.twitter.com/MmG3LNuAnr

— Rep. Dan Bishop (@RepDanBishop) May 28, 2023
Some Democrats aren't exactly pleased either.
"None of the things in the bill are Democratic priorities," Rep. Jim Himes (D-CT) told Fox News Sunday. "That's not a surprise, given that we're now in the minority. But the obvious point here, and the speaker didn't say this, the reason it may have some traction with some Democrats is that it's a very small bill."
"None of the things in the bill are Democrat priorities."

—Democrat Rep. Jim Himes pic.twitter.com/WwJUepNhBg

— Chad Gilmartin (@ChadGilmartinCA) May 28, 2023
*  *  *
After President Biden and House Speaker Kevin McCarthy (R-CA) struck a Saturday night deal to raise the debt ceiling, several Republicans outright rejected it before it could even be codified into a bill.
Here's what's in it;
The deal raises the debt ceiling by roughly $4 trillion for two years, and is consistent with the structure of budget deals struck in 2015, 2018 and 2019 which simultaneously raised the debt limit.
According to a GOP one-pager on the deal, it includes a rollback of non-defense discretionary spending to FY2022 levels, while capping topline federal spending to 1% annual growth for six years.
After 2025 there are no budget caps, only "non-enforceable appropriations targets."
Defense spending would be in-line with what Biden requested in his 2024 budget proposal - roughly $900 billion.
The deal fully funds medical care for veterans, including the Toxic Exposure Fund through the bipartisan PACT Act.
The agreement increases the age for which food stamp recipients must seek work to be eligible, from 49 to 54, but also includes reforms to expand who is eligible.
Claws back "tens of billions" in unspent COVID-19 funds
Cuts IRS funding 'without nixing the full $80 billion' approved last year. According to the GOP, the deal will "nix the total FY23 staffing funding request for new IRS agents."
The deal includes energy permitting reform demanded by Republicans and Sen. Joe Manchin (D-WV)
No new taxes, according to McCarthy.
Here's McCarthy acting like it's not DOA:
In the negotiations, Republicans fought for and achieved the most consequential work requirements in a generation.

This is a win for taxpayers → we are no longer going to borrow money from China to pay a work-capable adult without any dependents to sit at home on their couch. pic.twitter.com/9Qyw0UKTQa

— Kevin McCarthy (@SpeakerMcCarthy) May 28, 2023
Yet, Republicans who demanded deep cuts aren't having it.
"A $4 trillion debt ceiling increase?" tweeted Rep. Andrew Clyde (R-GA). "With virtually none of the key fiscally responsible policies passed in the Limit, Save, Grow Act kept intact?"
"Hard pass. Hold the line."
A $4 trillion debt ceiling increase?

With virtually none of the key fiscally responsible policies passed in the Limit, Save, Grow Act kept intact?

Hard pass. Hold the line.

— Rep. Andrew Clyde (@Rep_Clyde) May 27, 2023
"Hold the line... No swamp deals," tweeted Rep. Chip Roy (R-TX)
Hold the line.

No swamp deals. #ShrinkWashingtonGrowAmerica pic.twitter.com/VPBPeq5z0i

— Rep. Chip Roy Press Office (@RepChipRoy) May 27, 2023
"A $4 TRILLION debt ceiling increase?! That's what the Speaker's negotiators are going to bring back to us?" tweeted Rep. Dan Bishop (R-NC). "Moving the issue of unsustainable debt beyond the presidential election, even though 60% of Americans are with the GOP on it?"
A $4 TRILLION debt ceiling increase?!

That's what the Speaker's negotiators are going to bring back to us?

Moving the issue of unsustainable debt beyond the presidential election, even though 60% of Americans are with the GOP on it?

That must be a false rumor.

— Rep. Dan Bishop (@RepDanBishop) May 27, 2023
Rep. Keith Self tweeted a letter from 34 fellow House GOP members who are committing to "#HoldTheLine for America" against the deal.
I'm proud to stand with 34 of my House GOP Members as we #HoldTheLine for America! ???????? pic.twitter.com/yftLnm90vG

— Rep. Keith Self (@RepKeithSelf) May 25, 2023
"Nothing like partying like it's 1996. Good grief," tweeted Russ Vought, President of the Center for Renewing America and former Trump OMB director.
Nothing like partying like it's 1996. Good grief. https://t.co/7QuzHx07Kk

— Russ Vought (@russvought) May 27, 2023
The deal adds $4 trillion to the debt, hands away all leverage to the Biden admin for rest of his term, in exchange for freezing/then growing the current woke & weaponized regime, with only 2 yrs of caps designed to fail. Conservatives should fight it with all their might.

— Russ Vought (@russvought) May 28, 2023
In short:
Tyler Durden
Sun, 05/28/2023 - 11:30
irs
covid-19
trump
china