JPM says CBDCs likely to threaten U.S. monetary hegemony
JPM says CBDCs likely to threaten U.S. monetary hegemony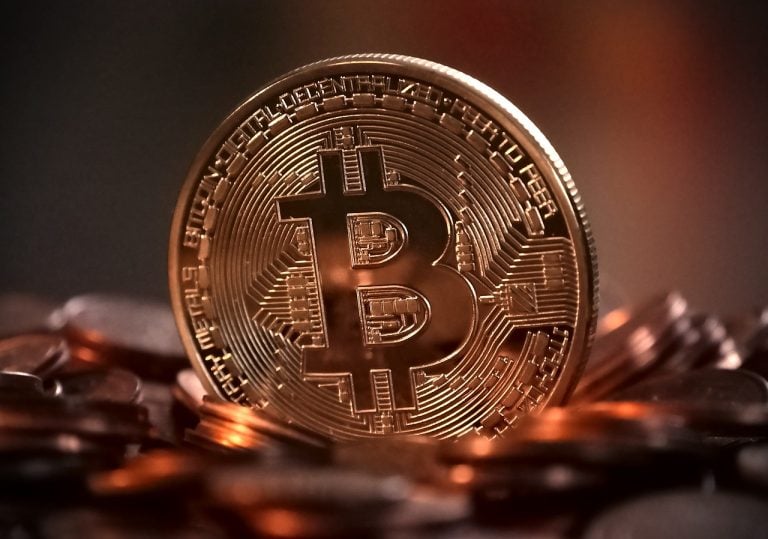 The past week saw Goldman Sachs and JPMorgan, two traditional finance investment banks, discuss cryptos, their identities as an asset class, and CBDC's potential threat to the U.S. dollar. Dr. Marc J.J. Fleury, CEO of fintech firm Two Prime, discusses the following topics this week, with full commentary below.
Q1 2020 hedge fund letters, conferences and more
GS: Crypto is not a real asset —  In a recent investor call, Goldman Sachs spoke about how bitcoin and other coins were unsuitable for investment, with BTC's run likened to that of the Tulip mania back in the 1600s. When it seems so obvious that crypto is here to stay, what do they still not understand?
JPM: CBDCs may undermine the hegemony of the USD — In a report last week, JPMorgan asserted that "there is no country with more to lose from the disruptive potential of digital currency than the United States." How realistic is it for a digital currency like bitcoin to become the world's new reserve currency? What conditions should be met for this to occur? How will the global monetary system look if the scenario is impossible?
On Goldman Sachs Dismissing Crypto As A Real Asset:
First they ignore you, then they laugh at you, then they fight you and then you win  — goes the mantra of revolutions and how incumbents typically react to them. Crypto instruments are completely aethereal instruments, disembodied and trusted internet records which no one (not even governments) can hack and which hold few to no real economy assets. This apparent weakness — the lack of endogenous cash flows — is in fact what makes them such attractive stores of value, particularly at a time when real economic assets are crumbling.
There are many forms of crypto — some of which are volatile, offering great upside potential (BTC, ETH); some are fully stable, offering downside protection (USDT); whereas others are balanced hybrids, offering both downside protection and upside potential (FF1 by Two Prime). As a store of value, cryptos have shined during the COVID-19 pandemic. With the ongoing monetary expansion, high net worth individuals and savers will be ill advised to ignore this numerus clausus asset class.
On JPMorgan Believing That CBDCs Can Undermine The Hegemony Of The U.S. Dollar:
It is unlikely for bitcoin to become the world's new reserve currency.
Central banks are seriously evaluating digital currencies and direct distribution. The Bank of China is coming out with its "digital Yuan'' and attendant wallet distribution (think of the new Silk Road). Meanwhile Washington has been evaluating options during the COVID crisis to deploy Fed funds directly to the users, bypassing traditional banking channels or the President holding relief checks to put his signature on them.
It would just be more efficient to use some form of digital currency, as the BoC has figured out. Notably, these are stablecoins pegged to their respective fiat currencies. These stablecoins are also highly centralized. The people will have to pry the printing presses and monetary issuance out of the dead cold hands of the central banks. However, it is unclear that CBDCs would be desirable or a better model.
CBDC and bitcoin
Furthermore, if we look at the other digital currencies, Bitcoin in particular is not suited at all. There is close to zero chances for Bitcoin to reach reserve currency status, a great asset class it is, but a currency it is not, much less a reserve one. There are various structural reasons for that. Firstly, Bitcoin is way too volatile, and secondly, its issuance is algorithmic and inflexible, which is a strength for a numerus clausus asset class. From a modern monetary policy standpoint, though, the Bitcoin's limited supply is catastrophical. The ability for monetary policy to be flexible is too important at times like these.
BTC is also held in way too high of a concentration by Chinese miners. Can anyone really envision a world where the United States trusts shoddy mining rigs in Sichuan, China, thereby giving up the privilege of the dollar? Lastly, BTC is too concentrated in wealth distribution. If BTC were to become a reserve currency, this would mint shadow quadrillionaires. Again, possibly not a viable societal construct.
While it is clear that CBDCs are on the way and there will probably be de facto implementations within a decade, meaning we will have digital central bank currencies, there is no realistic scenario where BTC hijacks that role nor is it suited for that role.
A hybrid coin would be the most ideal form of a CBDC.
CBDC options
Since there is no way the central would willingly relinquish the control of the monetary presses, this would have to be done in dramatic opposition — perhaps revolutionary opposition — to said central banks. An internet reserve currency would, almost by definition, be anti nation-state. This may take place in Africa, which seems to show rapid signs of adoption at the moment in reaction to their corrupt institutions and the ruling class abusing the minting privileges.
Another option would be South America, where rampant inflation and government debasement drives crypto adoption. We may even look at Asia, particularly China, where many people seem to want to avoid confiscation from "Big Brother" and hide their savings. In the West, financial speculation and libertarian sentiments seem to drive the adoption of crypto.
Fed policy
There are various attributes that a real reserve currency needs to have. It needs to be flexible in issuance. We know that the gold system was catastrophical during the great depression for it was inflexible and possibly ushered the depression by creating fake scarcity. The digital reserve currency would also need to have governance like nothing we know today and it would need to be flexible regionally. We should not underestimate the stabilizing power of QE. Many fledgling economies need the flexibility of foreign exchange to float their currencies, and the ability to revalue and devalue them.
Witness again QE2 as a competitive US-China devaluation at the heart of the 2008 crisis. A digital reserve currency would also need a lot more security in the infrastructure. At a time when crypto is still dealing with scammers and theft on a daily basis it feels way too immature to fulfill the role of reserve. And finally, we would need a lot more ease of use for mass adoption. The system, as it currently stands — with private keys and how easy it is to lose the keys — just doesn't make sense.
That all being said, a real internet reserve currency may in fact see the light of day. Today, all manners of "3-letter agencies" use cryptocurrencies to move funds internationally. Millions of users do remittance with crypto everyday. From a volatility standpoint, we would need a form of hybrid stablecoin, like nothing we see today — something that is stable and has downside protection (otherwise it doesn't function as a reserve) as well as upside protection (otherwise the current Treasuries will look more attractive.) Finally — and this cannot be stressed enough — the digital reserve currency will need to be able to grow with the economy it represents while being outside of the debasement reach of the central banks.
We will likely see a bipolar world banking system had CBDCs not come into existence.
The US Dollar continues to enjoy reserve currency status even in the face of massive Fed balance expansion or perhaps, ironically, because of it. What was counter-intuitive in 2008 to the rest of the world — but was clear to the scholars running the Fed — was that the unprecedented expansion of the balance was accompanied both by muted inflation and a blistering rally in the dollar. In short, the Dollar was a safe haven. In times of turmoil, the U.S. still shoulders a lot of responsibility and enjoys good will. The country's recent disgraces are irrelevant to this financial reality. The green back may be tired, but it is still mighty.
The more we print dollars, the more it rallies. The expansion of USD flowing into the market we are seeing at the moment is also unprecedented, even compared to 2008. We are talking "10s of trillions" not just "trillions". We have yet to see how this new wall of liquidity will play out, but in the short term, the money seems to be flowing from the equity markets into alternate stores of value such as BTC and other digital currencies. Not only are cryptocurrencies rallying in a way to seem to confound everyone, but they do so violating the fundamentals of discounted cash flow analysis. They are turning into stores of value with diminishing economic backing; they simply find market equity value via market supply and demand.
The tsunami of liquidity that is hitting the various markets will result in an equities rally, which will further entrench the USD. At a minimum, we will see a bipolar world banking system, with USD and Chinese Yuan denominations. The EUR/JPY may also be particularly important. The new variable as we emerge from the recession is obviously the assertiveness of the Bank of China and it's innovative approach to core banking (using open source software) and monetary issuance and distribution (using cryptocurrencies). Smaller currencies, under the control of corrupt regimes (in particular looking at some parts of Africa and South America), will be wiped off the face of the earth very soon by a plethora of cryptocurrencies allowing for safer and transnational banking without fear of corruption.
---
About Dr. Marc J.J. Fleury, Chief Executive Officer of Two Prime
Dr. Marc Fleury is the Chief Executive Officer and Co-founder of Two Prime, a fintech company that focuses on the financial application of crypto to the real economy. Building upon his financial expertise, spanning from his role advising private equity firms to his academic pursuits in modern monetary theory and banking theory, he provides the strategic direction for core vision investment strategy and partnerships for the firm.
About Two Prime
Founded by Dr. Marc Fleury and Alexander S. Blum, Two Prime is a fintech firm that focuses on the financial application of crypto in the real economy and is rethinking the approach to crypto application.
The post JPM says CBDCs likely to threaten U.S. monetary hegemony appeared first on ValueWalk.
business
bitcoin
cbdc
covid-19 stimulus checks
us dollar hegemony
equities
crypto
btc
currencies
us dollar
yuan
crypto
gold
Gaslighting: The American People Are Trapped In A Textbook Abusive Relationship
Gaslighting: The American People Are Trapped In A Textbook Abusive Relationship
Authored by Daisy Luther via The Organic Prepper blog,
Imagine…
Gaslighting: The American People Are Trapped In A Textbook Abusive Relationship
Authored by Daisy Luther via The Organic Prepper blog,
Imagine this.
A woman, for the sake of my story, is in a marriage with a partner who does not respect her. He insults her regularly, belittles her efforts to improve herself or her situation, and minimizes her feelings.

In fact, when she tries to stand up for herself, things get even worse. The partner calls into question her memories of the event. He dismisses the way things made her feel, calling the emotions "ridiculous" or "stupid." He convinces her she's overreacting and that he was only trying to do what was best for her. When she brings something up, he completely rewrites the event, causing her to doubt what actually happened because she's in a vulnerable state due to the constant abuse.

In a situation like this, the abused partner often feels powerless, confused, and unable to leave the situation. They are at a disadvantage because they've been influenced to doubt their own reality. This leaves them trapped deeper and deeper in the abusive scenario. They feel unable to escape because they're really not sure what actually happened. Were they blowing things out of proportion? Are they, in fact, stupid, forgetful, and inept?
Abusive relationships follow a pattern. There's a period of breaking the victim down, isolating them from their support systems, and making them dependent on the abuser. Then, the abused partner is maneuvered into the belief that she can't get by on her own.
This master manipulation is how people become trapped in abusive relationships.
And, as I'm about to show, not all abusive relationships are one-on-one romantic relationships.
What is gaslighting?
Medical News Today defines gaslighting.
Gaslighting is a form of psychological abuse in which a person or group causes someone to question their own sanity, memories, or perception of reality. People who experience gaslighting may feel confused, anxious, or as though they cannot trust themselves.
The term "gaslighting" comes from the 1944 classic film (and before that, the play), Gaslight. In the story, a husband tries to make his wife believe she is suffering from a mental illness. Starring Ingrid Bergman and Charles Boyer, it's well worth a watch.
Gaslighting is a form of narcissistic abuse. For a quick refresher on the definition of a narcissist and the techniques they use, go here.
Forbes offers the following signs you are being gaslit:
Signs to watch for include:

The "Twilight Zone" effect. Victims of gaslighting often report feeling like a situation is surreal—like it's happening on a different plane from the rest of their life.

Language describing you or your behavior as crazy, irrational or overemotional. "When I asked women about their partners' abusive tactics, they often described being called a 'crazy bitch,'" Sweet writes in "The Sociology of Gaslighting" in American Sociological Review. "This phrase came up so frequently, I began to think of it as the literal discourse of gaslighting."

Being told you're exaggerating.

Feeling confused and powerless after leaving an interaction.

Isolation. Many gaslighters make efforts to isolate victims from friends, family and other support networks.

Tone policing. A gaslighter may criticize your tone of voice if you challenge them on something. This is a tactic used to flip the script and make you feel that you're the one to blame, rather than your abuser.

A cycle of warm-cold behavior. To throw a victim off balance, a gaslighter may alternate between verbal abuse and praise, often even in the same conversation.
Gaslighting is a deliberate attempt to provoke self-doubt, confusion, and dependence.
How does someone gaslight another person?
Again, let's look to the experts. Medical News Today provides these examples of how gaslighting might take place:
Countering: This is when someone questions a person's memory. They may say things such as, "Are you sure about that? You have a bad memory," or "I think you are forgetting what really happened."
Withholding: This involves someone pretending they do not understand the conversation, or refusing to listen, to make a person doubt themselves. For example, they might say, "Now you are just confusing me," or "I do not know what you are talking about."
Trivializing: This occurs when a person belittles or disregards how someone else feels. They may accuse them of being "too sensitive" or overreacting in response to valid and reasonable concerns.
Denial: Denial involves a person refusing to take responsibility for their actions. They may do this by pretending to forget what happened, saying they did not do it, or blaming their behavior on someone else.
Diverting: With this technique, a person changes the focus of a discussion by questioning the other person's credibility. For example, they might say, "That is just nonsense you read on the internet. It is not real."
Stereotyping: An article in the American Sociological Review says that a person may intentionally use negative stereotypes about someone's gender, race, ethnicity, sexuality, nationality, or age to gaslight them. For example, they may say that no one will believe a woman if she reports abuse.
After a period of time, this emotional barrage results in the target of the gaslighting suffering from confusion, doubt, and self-blame.
feeling uncertain of their perceptions
frequently questioning if they are remembering things correctly
believing they are irrational or "crazy"
feeling incompetent, unconfident, or worthless
constantly apologizing to the abusive person
defending the abusive person's behavior to others
becoming withdrawn or isolated from others
The Forbes article offered these specific examples of gaslighting in romantic relationships.
"Ebony's partner would steal her money and then tell her she was 'careless' about finances and had lost it herself."

"Adriana's boyfriend hid her phone and then told her she had lost it, in a dual effort to confuse her and prevent her from communicating with others."

"Jenn described her ex-boyfriend as a 'chameleon' who made up small stories to confuse her, like lying about what color shirt he had worn the day before to make her feel disoriented."

"Emily described her ex-husband stealing her keys so she could not leave the house and then insisting she had lost them 'again.'"
But if you think this phenomenon is limited to women being abused by their husbands or boyfriends, you'd be wrong.
Gaslighting doesn't just happen in romantic relationships.
Gaslighting is a complicated thing. While it's common in abusive romantic relationships, it can also occur in unhealthy parent-child relationships, sibling relationships, or even workplaces. But that's not all. It can also occur on a much broader scale.
Racial gaslighting

According to an article in Politics, Group, and Identities, racial gaslighting is when people apply gaslighting techniques to an entire racial or ethnic group in order to discredit them. For example, a person or institution may say that an activist campaigning for change is irrational or "crazy."

Political gaslighting

Political gaslighting occurs when a political group or figure lies or manipulates information to control people, according to an article in the Buffalo Law Review.

For example, the person or political party may downplay things their administration has done, discredit their opponents, imply that critics are mentally unstable, or use controversy to deflect attention away from their mistakes.

Institutional gaslighting

Institutional gaslighting occurs within a company, organization, or institution, such as a hospital. For example, they may portray whistleblowers who report problems as irrational or incompetent, or deceive employees about their rights.
This often occurs to cover up a mistake that could result in the person who erred facing punitive consequences or to keep people "in their place." It's a control mechanism, pure and simple.
Have we been gaslit by our own government?
I don't think it's farfetched to say that we, the people of the United States of America, have been gaslit.
Does this sound familiar? Lockdowns that keep you away from friends and loved ones? Losing your income and becoming dependent on handouts doled out by the government? Being censored and mocked when you say anything that is not in line with the official narrative? Being treated like a crazy conspiracy theorist who should be punished because of the harm you're causing to others if you refuse to go along?
When you look at it this way, it feels like the entire US government and media have colluded to abuse the people. Many of the Covid-related "truths" that were promoted by the government and the media that we were not allowed to dispute have now been proven to be false. Stories we couldn't question about the origins of the pandemic have been proven false. In another incident of broad-scale gaslighting unrelated to the pandemic, a lot of evidence has been produced that shows the Biden family may have received money from influence-peddling, but the media tells us not to believe it.
And like good little victims, it seems like a hefty portion of the country is refusing to believe the evidence, instead believing in the good intentions of their abusers. They've been gaslit, brainwashed, and are unable to break free of the manipulation.
And it's still going on.
Recently Supreme Court Justice Neil Gorsuch wrote a scathing opinion of the US government's handling of the Covid pandemic, saying that we "have experienced the greatest intrusions on civil liberties in the peacetime history of this country."
"Executive officials across the country issued emergency decrees on a breathtaking scale. Governors and local leaders imposed lockdown orders forcing people to remain in their homes. They shuttered businesses and schools, public and private. They closed churches even as they allowed casinos and other favored businesses to carry on. They threatened violators not just with civil penalties but with criminal sanctions too. They surveilled church parking lots, recorded license plates, and issued notices warning that attendance at even outdoor services satisfying all state social-distancing and hygiene requirements could amount to criminal conduct. They divided cities and neighborhoods into color-coded zones, forced individuals to fight for their freedoms in court on emergency timetables, and then changed their color-coded schemes when defeat in court seemed imminent," he said.

At the federal level, he highlighted not only immigration decrees but vaccine mandates, the regulation of landlord-tenant relations and pressure on social media companies to suppress "misinformation."
The gaslighting blowback was immediate, with breathlessly outraged headlines.
Slate eloquently opined, "Neil Gorsuch's List of "Civil Liberties Intrusions" Is, Uh, Missing a Few Things." making sure to throw plenty of insulting talking points into their introductory paragraph in their attempt to liken a Supreme Court Justice who was educated at Harvard Law, Oxford, Georgetown, and Columbia, to an ignorant relative one merely tolerates. And they insinuated he was a racist.
Gorsuch has long railed against such policies, and his opinions have taken on an increasingly shrill tone, like the Fox News–poisoned uncle who hectors you about the plandemic in 3,000-word Facebook comments. The justice's rant in Arizona v. Mayorkas, however, hits a new low, moving beyond the usual yada-yada grievance parade to issue a thesis statement of sorts…

…As Vox's Ian Millhiser quickly pointed out, this sweeping claim leaves out two "intrusions on civil liberties" that any person with a basic grasp of history and sanity would surely rank as worse than pandemic policies: slavery and Jim Crow.
An opinion piece published in the NY Times gasped, "Neil Gorsuch Has Given Himself Away," made it seem as if the Justice was belittling every other civil rights mishap in the history of America while also blithely disregarding the folks who died during the pandemic.
The New Republic condescendingly liberal-splained to the rest of us "What Neil Gorsuch Got Wrong About the Pandemic," stating that "The justice's vision of the judiciary's role in public health may be more dangerous than any Covid-era restriction."
The site Above The Law literally said Gorsuch was stupid in the piece, "For An Originalist, Gorsuch Is Clearly Slacking On His Definitions And Their Historical Meanings." The subheading reads, "Is what he said stupid? Yes. But let's be technical here."
Law and Crime website also played the race card and did so right in the headline: Neil Gorsuch implies COVID restrictions were worse than slavery and Jim Crow, and the internet noticed.
Let's look at that definition of political gaslighting again…
For example, the person or political party may downplay things their administration has done, discredit their opponents, imply that critics are mentally unstable, or use controversy to deflect attention away from their mistakes.
Oof. If that textbook case of gaslighting isn't embarrassing, it should be.  Then again, narcissists are rarely embarrassed.
The gaslighting will escalate.
Another thing about narcissists: they just get angry when they're called out. They will respond by gaslighting you harder or seeking to "ruin" you. (source) They'll punish you with a loss of "privileges," money, material goods, and freedom. We've watched it happen again and again in our cancel culture media. Some of us have been unfortunate enough to have personal relationships with narcissists and learned this the hard way.
The only way to end narcissistic abuse and gaslighting is to recognize it and remove yourself from the situation as much as you can. Obviously, when it's our entire government and society, that becomes complicated. You may be stuck with just recognizing it. But that in itself gives you a certain amount of freedom and personal power. It helps you get off the hamster wheel, and you begin to spot the manipulations more easily.
One thing we can be sure of is that this will escalate as more and more people say, "No, that's not what happened." This is something we can expect, and in some small way, maybe we can take comfort in the response. Perhaps we can smile to ourselves because we know those who were trying to manipulate us all are on the defensive.
Tyler Durden
Mon, 05/29/2023 - 18:20
us government
pandemic
vaccine
lockdown
The Great Silence
The Great Silence
Authored by Jeffrey Tucker via DailyReckoning.com,
The kids are two years behind in education. Inflation still rages. White-collar…
The Great Silence
Authored by Jeffrey Tucker via DailyReckoning.com,
The kids are two years behind in education. Inflation still rages. White-collar jobs are disappearing thanks to the reversal of Fed policy. Household finances are a wreck. The medical industry is in upheaval. Trust in government has never been lower.
Major media too is discredited. Young people are dying at levels never seen. Populations are still on the move from lockdown states to where it is less likely. Surveillance is everywhere, and so is political persecution. Public health is in a disastrous state, with substance abuse and obesity all at new records.
Each one of these, and many more besides, are continued fallout from the pandemic response that began in March 2020. And yet here we are 38 months later and we still don't have honesty or truth about the experience.
Officials have resigned, politicians have tumbled out of office and lifetime civil servants have departed their posts, but they don't cite the great disaster as the excuse. There is always some other reason.
This is the period of the great silence. We've all noticed it. The stories in the press recounting all the above are conventionally scrupulous about naming the pandemic response much less naming the individuals responsible.
Maybe there is a Freudian explanation: things so obviously terrible and in such recent memory are too painful to mentally process, so we just pretend it didn't happen. Plenty in power like this solution.
Everyone in a position of influence knows the rules. Don't talk about the lockdowns. Don't talk about the mask mandates. Don't talk about the vaccine mandates that proved useless and damaging and led to millions of professional upheavals.
Don't talk about the economics of it. Don't talk about collateral damage. When the topic comes up, just say, "We did the best we could with the knowledge we had," even if that is an obvious lie.
Above all, don't seek justice.
Where's the National Commission?
There is this document intended to be the "Warren Commission" of COVID slapped together by the old gangsters who advocated for lockdowns. It is called Lessons from the Covid War: An Investigative Report.
The authors are people like Michael Callahan (Massachusetts General Hospital), Gary Edson (former deputy national security adviser), Richard Hatchett (Coalition for Epidemic Preparedness Innovations), Marc Lipsitch (Harvard University), Carter Mecher (Veterans Affairs), and Rajeev Venkayya (former Gates Foundation and now Aerium Therapeutics).
If you have been following this disaster, you might know at least some of the names. Years before 2020, they were pushing lockdowns as the solution for infectious disease. Some claim credit for having invented pandemic planning. The years 2020–2022 were their experiment.
As it was ongoing, they became media stars, pushing compliance, condemning as disinformation and misinformation anyone who disagreed with them. They were at the heart of the coup d'etat, as engineers or champions of it, that replaced representative democracy with quasi-martial law run by the administrative state.
The first sentence of the report is a complaint:
We were supposed to lay the groundwork for a National COVID Commission. The COVID Crisis Group formed at the beginning of 2021, one year into the pandemic. We thought the U.S. government would soon create or facilitate a commission to study the biggest global crisis so far in the 21st century. It has not.
That is true. There is no National COVID Commission. You know why? Because they could never get away with it, not with legions of experts and passionate citizens who wouldn't tolerate a coverup.
The public anger is too intense. Lawmakers would be flooded with emails, phone calls and daily expressions of disgust. It would be a disaster. An honest commission would demand answers that the ruling class is not prepared to give. An "official commission" perpetuating a bunch of baloney would be dead on arrival.
This by itself is a huge victory and a tribute to indefatigable critics.
'We Didn't Crack Down Hard Enough'
Instead, the "COVID Crisis Group" met with funding from the Rockefeller and Charles Koch foundations and slapped together this report. Despite being celebrated as definitive by The New York Times and The Washington Post, it has mostly had no impact at all.
It is far from obtaining the status of being some kind of canonical assessment. It reads like they were on deadline, fed up, typed lots of words and called it a day.
Of course it is whitewash.
It begins with a bang to denounce the U.S. policy response: "Our institutions did not meet the moment. They did not have adequate practical strategies or capabilities to prevent, to warn, to defend their communities or fight back in a coordinated way, in the United States and globally."
Mistakes were made, as they say.
Of course the upshot of this kvetching is not to criticize what Justice Neil Gorsuch calls "the greatest intrusions on civil liberties in the peacetime history of this country." They hardly mention those at all.
Instead they conclude that the U.S. should have surveilled more, locked down sooner ("We believe that on Jan. 28 the U.S. government should have started mobilizing for a possible COVID war"), directed more funds to this agency rather than that and centralized the response so that rogue states like South Dakota and Florida could not evade centralized authoritarian diktats next time.
The authors propose a series of lessons that are anodyne, bloodless and carefully crafted to be more-or-less true but ultimately structured to minimize the sheer radicalism and destructiveness of what they favored and did. The lessons are clichés such as we need "not just goals but road maps," and next time we need more "situation awareness."
There is no new information in the book that I could find, unless something is hidden therein that escaped my notice. It's more interesting for what it does not say. Some words that never appear in the text: Sweden, ivermectin, ventilators, remdesivir and myocarditis.
'Look, Lockdowns and Mandates Worked!'
Perhaps this gives you a sense of the book and its mission. And on matters of the lockdowns, readers are forced to endure claims such as "all of New England — Massachusetts, the city of Boston, Connecticut, Rhode Island, New Hampshire, Vermont, and Maine — seem to us to have done relatively well, including their ad hoc crisis management setups."
Oh really! Boston destroyed thousands of small businesses and imposed vaccine passports, closed churches, persecuted people for holding house parties, and imposed travel restrictions. There is a reason why the authors don't elaborate on such preposterous claims. They are simply unsustainable.
One amusing feature seems to me to be a foreshadowing of what is coming. They throw Anthony Fauci under the bus with sniffy dismissals: "Fauci was vulnerable to some attacks because he tried to cover the waterfront in briefing the press and public, stretching beyond his core expertise—and sometimes it showed."
Ooooh, burn!
"Trump Was a Comorbidity"
This is very likely the future. At some point, Fauci will be scapegoated for the whole disaster. He will be assigned to take the fall for what is really the failure of the national security arm of the administrative bureaucracy, which in fact took charge of all rule-making from March 13, 2020, onward, along with their intellectual cheerleaders. The public health people were just there to provide cover.
Curious about the political bias of the book? It is summed up in this passing statement: "Trump was a comorbidity."
Oh how highbrow! How clever! No political bias here!
Maybe this book by the Covid Crisis Group hopes to be the last word. This will never happen. We are only at the beginning of this. As the economic, social, cultural, and political problems mount, it will become impossible to ignore the incredibly obvious.
The masters of lockdowns are influential and well-connected but not even they can invent their own reality.
Tyler Durden
Mon, 05/29/2023 - 16:00
fed
pandemic
fauci
trump
vaccine
remdesivir
lockdown
sweden
Pandemic babies' developmental milestones: Not as bad as we feared, but not as good as before
Research findings are mostly reassuring for parents — despite the disruptions to nearly every aspect of life during the COVID-19 pandemic, most children…
The COVID-19 pandemic created conditions that threatened children's healthy development.
Scientists and physicians raised concerns early in the pandemic, pointing out that increased parental stress, COVID infections, reduced interactions with other babies and adults and changes to health care could affect child development. Furthermore, some children could be especially vulnerable to the pandemic circumstances.
With these concerns in mind, we started a longitudinal study of pregnant Canadians to understand how pandemic stressors might influence later child development.
Our initial findings were alarming: the rates of anxiety and depression among pregnant individuals were two to four times higher during the early phase of the pandemic compared to numerous pregnancy studies prior to the pandemic. This worrisome increase in mental health problems was seen worldwide.
Impact on children's development
To determine how the pandemic might be affecting children's development, we measured developmental milestones in 3,742 12-month-old infants born during the first 18 months of the pandemic. We then compared these infants to a similar group of 2,898 Canadian infants born between 2015 and 2018.
The study evaluated developmental milestones using the Ages and Stages Questionnaire-3. The ASQ-3 is a parent report of child behaviour that can help identify children at risk of developmental delays in five separate domains: Communication, Gross Motor, Fine Motor, Personal-Social and Problem Solving.
In a study to be published in the Journal of Developmental and Behavioral Pediatrics, we found that most children born during the pandemic were doing fine, with almost 90 per cent meeting their key developmental milestones in each area. This should be reassuring for parents, caregivers and communities, because it suggests that most children are developing normally despite adverse early circumstances.
However, a slightly higher proportion of children born during the pandemic were at risk of developmental delay in Communication, Gross Motor and Personal-Social domains, compared to children born before the pandemic. Our findings are consistent with prior smaller studies showing only small increases in the risk for poor verbal, motor and cognitive performance among 12-month-old infants born during the pandemic.
The largest effects we observed were in the Communication and Personal-Social domains. Infants born during the pandemic were almost twice as likely to score below cutoffs compared to pre-pandemic infants.
This represents an increase of about one to two additional children in 100 who are at risk, but highlights some potentially concerning effects of the pandemic on early child development. Across Canada, this could result in service demands for 20,000-40,000 additional preschool children.
Although small in absolute terms, these increases have important implications, since already limited resources will need to increase to meet the needs of more children. Certainly, it will be important to continue monitoring infants/children born during the pandemic to determine how long-lasting these effects are.
Reassuringly, early interventions can be highly effective for children who are struggling.
Concerns about child development
Parents should be mostly reassured by these findings. Despite the disruptions to nearly every aspect of life during the pandemic, the majority of children continue to show healthy development. Parents with concerns about their child's development may find these suggestions helpful:
Provide your child with many opportunities for one-on-one interaction with a caring and responsive adult. The Harvard Center on the Developing Child describes the back-and-forth interactions that form the key processes of child development as "serve and return."

Believe in "ordinary magic." This is the phrase that child development expert Ann Masten uses to describe how resilience emerges from ordinary, everyday processes and interactions. Children develop resilience when they have access to the right environments, the right relationships and the right chances to be able to safely explore themselves and the world around them.

Talk and sing with your child. Engaging an infant in conversation or song (even a pre-verbal infant) is a powerful way to encourage language learning.

There is a wide range of development that is considered "normal." It is okay for your child to be at a different stage than other children their age, as long as your child is still showing signs of development.

If you are concerned about your child's development after some time of monitoring, discuss your concerns with a qualified health professional to determine if further investigation is needed.
Overall, the findings of our study (and others) suggest that the effects of the pandemic on infant development (at least to one year of age) have not been as bad as we feared. However, a greater number of children will likely require further evaluation and support compared to pre-pandemic.
Gerald Giesbrecht receives funding from the Canadian Institutes of Health Research (CIHR) and the Alberta Children's Hospital Foundation.
Catherine Lebel receives funding from the Canadian Institutes of Health Research (CIHR), the Natural Sciences and Engineering Research Council (NSERC), Brain Canada, the Azrieli Foundation, Alberta Children's Hospital Foundation, and the Canada Research Chairs program.
Lianne Tomfohr-Madsen receives funding from the Canadian Institutes of Health Research (CIHR), the Social Sciences and Humanities Research Council (SSHRC), Brain Canada, Calgary Health Trust, the Alberta Children's Hospital Foundation and the Weston Foundation.
depression
pandemic
covid-19
canada
alberta