How Goldman Sachs sees the outlook for the U.S. economy
In a recent blog, we outlined the views of Goldman Sachs strategists on the Australian economic outlook, and the implications for investors. In this blog,…
In a recent blog, we outlined the views of Goldman Sachs strategists on the Australian economic outlook, and the implications for investors. In this blog, we turn to the U.S. Given Goldman Sachs's close relationship with the U.S. Federal Reserve, their views are certainly worth reading – particularly in relation to the likely direction of interest rates.
The key question is: can the U.S. bring inflation down without a recession?
According to Goldman Sachs, the Fed needs to avoid a perennial overheating labour market and get wage growth down to 3.5 per cent. To do that they need to shrink the job openings gap by reducing labour demand. (The job openings gap is the gap between jobs available and the number of unemployed. Currently the numbers of jobs available is almost twice the number of unemployed.)
Goldman Sachs thinks the U.S. needs a sustained period of lower growth to bring down labour demand. They also believe a soft landing is possible and therefore do not believe a recession is inevitable.
Is fiscal and monetary tightening working?
U.S. GDP has declined from 5.7 per cent in 2021 to just 0.5 per cent in 2022, suggesting fiscal and monetary tightening is working. In 2023, Goldman Sachs forecasts 0.5 per cent GDP, which is above consensus expectations of a recession. Lower growth is required to suppress labour demand and according to Goldman Sachs (or is that the Fed talking?) it is all going well so far.
The jobs/workers gap is coming down, and while there is a long way to go, the speed towards rebalancing so far has been quick. Fortunately, so far, all the decline in labour demand has been from a reduction of job openings, rather than a rise in unemployment.
Much as we are seeing in Australia, U.S. wage growth remains too high, and remains close to the peak, while inflation has come down. Goldman Sachs thinks wage growth will fall to four per cent in 2023, which is close to the 3.5 per cent target it needs to get to.
Where will the decline in inflation come from?
Goldman Sachs expects the decline in inflation to come from core goods inflation, like auto, which was a major driver of inflation last year. However, Goldman Sachs expects services inflation to remain high because labour-intensive services inflation will take longer to solve.
Shelter inflation, which is a leading indicator, has come down sharply recently. This is a big deal because a decline in goods inflation with a moderate decline in services will be acceptable to the Fed.
Consequently, Goldman Sachs sees the Fed slowing the pace of tightening. They expect the Fed to raise rates by 50 basis points this week, and then by 25 basis points in the February, March and May meetings, which would see rates reach 5.00-5.25 per cent.
Goldman Sachs notes more underlying resilience in demand despite higher rates and believes the peak fiscal and monetary policy drag has happened in 2022. The Fed will now try to keep inflation under control by keeping the economy on a low growth path. Importantly, Goldman Sachs doesn't think the Fed will cut rates as soon as they bring inflation down. Estimates of neutral rates are inherently rubbery, so it is more likely monetary policy and rates will be left at higher levels unless the economy deteriorates too much. Nevertheless, Goldman Sachs sees rates cuts in 2024 and 2025 if the direction of the economy reverses too much.
A full-blown recession solves the inflation problem pretty quickly and so, in that case, the Fed would cut rates substantially. That view is reinforced by a divided government in the U.S., meaning the Fed will not receive much fiscal help from fiscal policy.
Separately, an earlier or fuller China reopening means more demand and that probably puts upward pressure on goods prices, making the Fed's job tougher on battling inflation. A China reopening will see more disruptions in supply as people become infected while increased mobility will drive demand for energy and oil.
For the U.S. housing outlook, Goldman Sachs expects a further slowdown in housing activity. They note we have already seen some, but probably not as much as they would have expected. The last few years saw shortages of cars and homes, so when rates rise, the impact on homes in areas of tight supply will not be as evident.
Goldman Sachs has seen lower housing activity and lower prices and expect peak-to-trough house price declines of 12 per cent in aggregate but as much a 20 per cent decline in some regions.
According to Goldman Sachs, and in contrast to the views of independent research houses like Cross Border Capital, the normalisation of the Fed's balance sheet is not a very important driver or influence of liquidity and markets. Quantitative Tightening is a relatively weak tool, and the whole balance sheet run-off to date is equivalent to just a 30 basis points rate hike. Fed officials share the Goldman Sachs view. If the Fed was only hiking 50 basis points or so then Quantitative Tightening would be more meaningful.
With respect to the inverted yield curve, the market is pricing a cut because it expects the economy will be weak and also rates will need to be lower longer-term. A difficult question for Goldman Sachs to answer is how long will it take to bring inflation back down and weaken demand. Goldman Sachs is moderately optimistic, and thinks the U.S. will get back to roughly pre-pandemic labour conditions with slightly higher inflation in a few years. They expect most of the reduction in labour demand to come via a less harmful reduction in job openings. The yield curve therefore doesn't add much to the debate.
Read the previous blog here: How Goldman Sachs views the Australian economy
recession
unemployment
pandemic
reopening
yield curve
monetary policy
fed
federal reserve
recession
gdp
interest rates
oil
china
Canadian dollar edges higher as retail sales rebound
Canada retail sales climb 2% The Canadian dollar has posted losses on Friday. In the European session, USD/CAD is trading at 1.3446, down 0.28%. Canada's…
Canada retail sales climb 2%
The Canadian dollar has posted losses on Friday. In the European session, USD/CAD is trading at 1.3446, down 0.28%.
Canada's retail sales jump
Canada's retail sales rebounded in impressive fashion on Friday. Retail sales in July jumped 2% y/y, following a -0.6% reading in June and beating the 0.5% consensus estimate. On a monthly basis, retail sales rose 0.3%, up from 0.1% in June but shy of the consensus estimate of 0.4%. The good news was tempered by the August estimate, which stands at -0.3% m/m and would be the first decline since March. The Canadian dollar showed little reaction to the retail sales release.
The Bank of Canada doesn't meet again until October 25th and policy makers will have plenty of data to monitor in the meantime. The BoC has been walking a tightrope that will be familiar to most central banks, that of trying to balance the risks of over and under-tightening. The difficulty in finding the right balance was highlighted in the BoC summary of deliberations of the policy meeting earlier this month.
The BoC decided to hold the benchmark rate at 5.0% after concluding that earlier rate hikes were having an effect and slowing economic growth. The summary indicated that policy makers were concerned that a pause might send the wrong message that rate cuts might be on the way. With inflation still above the BOC's target, the central bank is not looking at rate cuts and stressed at the September meeting that rate hikes were still on the table and that inflation remained too high.
.
USD/CAD Technical
USD/CAD is testing resistance at 1.3468. The next resistance line is 1.3553
1.3408 and 1.3323 are the next support lines
economic growth
canadian dollar
testing
canada
european
Quantitative Tightening Is Not Biggest Threat To Global Yields
Quantitative Tightening Is Not Biggest Threat To Global Yields
Authored by Simon White, Bloomberg macro strategist,
The Bank of England's…
Quantitative Tightening Is Not Biggest Threat To Global Yields
Authored by Simon White, Bloomberg macro strategist,
The Bank of England's quantitative tightening program shows that unwinding central-bank bond portfolios, even with outright sales, need not be disruptive for markets. The greater risk for US and global yields comes from positive stock-bond correlations driving risk premia wider.
The BOE has been a pioneer and a thought leader in QT. While the Fed and ECB have only allowed bonds to run off naturally to help achieve their balance-sheet contraction goals, the BOE has sold gilts outright in addition to allowing bonds to mature.
So far, it has not led to any significant market disruption. This enabled the BOE Thursday to increase the pace of reduction in the Asset Purchase Facility (APF) from £80 billion last year to £100 billion over the coming 12 months from October (while holding Bank Rate steady). As colleague Ven Ram also noted, the schedule of maturing bonds next year allowed the bank to keep gilts sales unchanged from last year while increasing the total amount of the APF's decrease.
The QT watchwords from the bank are "gradual and predictable." If gilt sales are conducted in such a way, then market disruption should be minimized. The chart below shows the BOE's own assessment of the impact of bond sales on the market.
The BOE estimates that of the ~40 bps of term-premium increase since the MPC voted to begin QT in February 2022, about 10-15 bps comes from QT specifically – small in comparison to the overall rise in yields since that time.
QT or bond sales, though, are not the most critical risk facing bond prices in the current cycle. Rising and now positive stock-bond correlations threaten to lead to a structural rise in bond risk premium, and lower prices. The correlation is now positive in the US, Japan, and the UK.
In a positive stock-bond correlation world, bonds lose their portfolio-hedge and recession-hedge capabilities, and thus become less sought after. The penny has not fully dropped yet, but the negative term premium for bonds is increasing, and is prone to rising much higher as they become less desirable.
Yields of developed market countries are biased structurally higher, but QT is unlikely to be the culprit. Instead, it allows central banks to reload their capacity for a future time when they may need to restart quantitative easing, in order to stabilize the market from sharply rising term premia.
Tyler Durden
Fri, 09/22/2023 - 09:10
recession
bonds
fed
japan
uk
What happens if a university goes bust?
Universities face growing costs but no prospect of increased funding.
Governments face difficult choices when industries fail. They can stand by while private businesses collapse and see the resulting loss of jobs and revenue. Or they can step in and use public money to prop up these firms.
The Scottish government intervened in 2019 to rescue Ferguson Marine, the last shipbuilding firm on the river Clyde, but faces ongoing controversy on whether it broke state aid rules in doing so. And, of course, the global financial crisis of 2008 saw the UK government intervening to rescue banks such as RBS that were seen as "too big to fail".
A similar financial crisis may be looming in higher education, a sector worth billions each year to the UK economy and a source of great national pride.
The UK boasts the second-largest collection of Nobel laureates and four of the world's top-20 universities. But all is not well in higher education.
Financial woes
The most recent data from the Higher Education Statistics Agency for the financial year ending in 2022 shows that (excluding pension adjustments, which can skew accounts for particular years) 24% of UK universities reported a deficit.
The Russell Group, which represents an elite group of research-intensive universities, claims it faces an average shortfall of £2,500 on every home undergraduate taught, and that this could grow to £5,000 by 2029-2030.
The outgoing vice-chancellor of Sheffield Hallam University, Sir Chris Husbands, recently suggested that calls to increase fee levels could be perceived as being tone deaf. Faced with their core undergraduate activities being unprofitable, universities have diversified their income by recruiting more international students, despite UK immigration policy limiting their ability to do so.
With no immediate prospect of increased funding either from government or through increased fee levels for domestic students, such restrictions on international recruitment together with damaging rhetoric from the government about so-called "rip-off degrees" means it is no longer unthinkable that a UK university might fail.
To consider what might happen if a university went out of business, we can look at what transpires when other businesses – such as banks – go bust.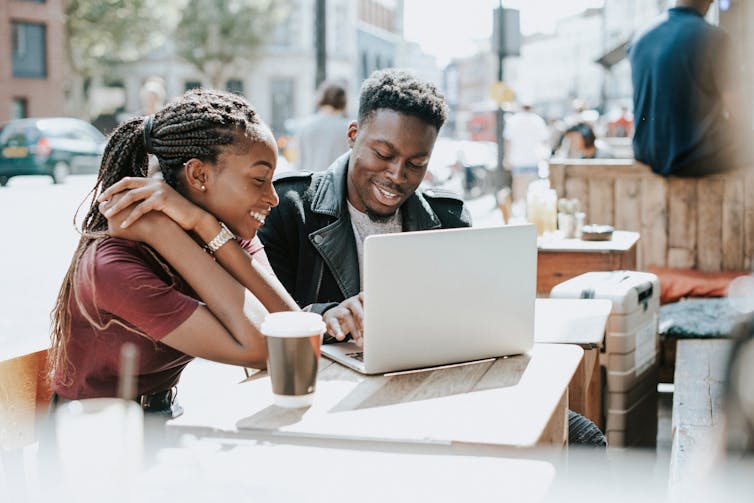 Of the brand names that collapsed during the 2008 global financial crisis, few will remember the Heritable Bank. It held 22,000 accounts, making it comparable to the number of students at a mid-size university.
The cost to UK taxpayers of rescuing the Heritable Bank was £500m. The government, via the Financial Services Compensation Scheme, paid compensation to Heritable's customers and, while some of these monies were recouped, the upfront costs were significant and the endgame did not see all of the cost recovered.
Part of the solution when Heritable failed was that another provider, ING, took on its customers. Were a university to become insolvent, thousands of students would find themselves marooned part-way through a degree programme, with no obvious route to complete it. There is no guarantee that another university would want to absorb a collection of "new" students, especially at fee levels that are already acknowledged to be below the break-even point.
Consequences for students
Even if a neighbouring university was given incentives to step in by the government, there would be practical issues to consider. Despite a potential merger under consideration in Australia, there is little history of mergers between universities in the UK.
The government could step in to avert a crisis. However, compared with the crisis in financial services in 2008, there is no equivalent compensation scheme in place and the public finances are in poorer health. In combination, this means there is no certainty of a government rescue package – and there may be a real reluctance to interfere in the market.
Almost inevitably, a series of messy class action lawsuits would result, with students seeking recompense for fees paid, perhaps over multiple years, that did not result in the qualification advertised. Worse, the shockwaves felt in one university could easily rock confidence in others. Future students might become more interested in the annual financial reports of a prospective university than its traditional prospectus.
Pulling down communities
Beyond the students, there would be significant economic consequences for the region, town or city concerned. Universities are typically large employers, sometimes the biggest in the area, and often refer to themselves as "anchor institutions" – central to the local economic ecosystem in the same way that a household-name retailer might be key to the viability of a shopping mall.
Yet anchors can also drag. In the case of a university failure, the potential for large numbers of high-skilled roles to disappear would be matched by a set of economic ripples that would be felt more widely.
This could range from housing, hospitality and retail being starved of income, to these and many other sectors suffering a shortage of a part-time, flexible workers. There are 142 members of Universities UK, and the 130 universities operating in England are estimated to contribute £95bn to the economy each year. Somewhere between £0.5bn and £1bn is a reasonable estimate of the amount attributable to any one university.
Finally, there would be political consequences. Electorates, of course, comprise many current, past and future students. Accusations would follow that jobs, qualifications and potential futures had been squandered.
The university sector is not immune to the kind of industrial or technological revolutions that have swept through other industries. But neither is it a purely commercial sector. Some of our policymakers and regulators might regard a university failure as an indication that the market is working. If so, they should be careful what they wish for.
Robert MacIntosh does not work for, consult, own shares in or receive funding from any company or organisation that would benefit from this article, and has disclosed no relevant affiliations beyond their academic appointment.
uk