How Coronavirus Could Change the Auto Insurance Industry
How Coronavirus Could Change the Auto Insurance Industry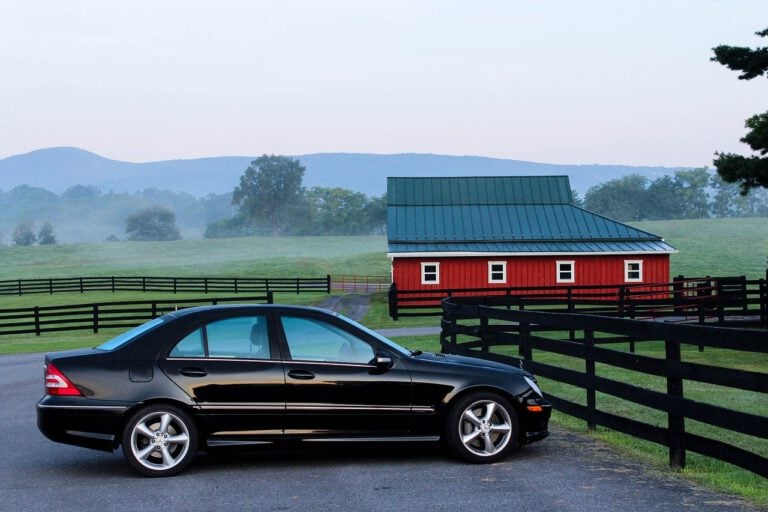 Our world has been affected in many ways over recent months due to the coronavirus outbreak. The spread of COVID-19 has resulted in hundreds of thousands of infections as well as a huge death toll. It has resulted in national lockdowns around the world as well as the closure of many businesses. This means that it has had an impact on all industries, including auto insurance.
Q1 2020 hedge fund letters, conferences and more
The insurance industry has suffered losses of billions of dollars in a short space of time as a result of the COVID-19 global pandemic. The impact has varied based on the type of insurance, but all segments from life insurance and home insurance to auto insurance have been affected in some way.
The growth and performance of the auto insurance means that in the past they have not been as hard-hit as other segments of the insurance industry – for instance, during times of recession. However, this unprecedented period has had a deeper impact than any recession because it has changes consumer trends and the way in which people live their lives. This will undoubtedly result in changes to the auto industry.
What Has Changed?
A huge amount has changed as a result of the global pandemic, and it has changed the way in which consumers get around, their working habits, their finances, and their social lives. Some of the ways in which these changes could reflect on the auto insurance industry are:
Financial Cutbacks
Many people have taken a huge financial hit as a result of this pandemic, with some being laid off temporarily and others losing their jobs altogether. Some will continue to face an uncertain financial future, which means that a huge number of people will be looking to make cutbacks. This could mean things such as bringing down monthly outgoings by switching car insurance or even getting rid of their car altogether. Either way, it will have an impact on auto insurance providers.
Working from Home
As a result of the lockdown stemming from the global pandemic, many people have been working from home rather than having to go out to work. This has made many people – and employers – realize that they can actually work from home pretty easily. With most people able to work remotely, it is questionable how many will go back to working from an office base once the lockdown restrictions are fully lifted.
Many businesses will find that they can actually make long-term savings by having employees continue working from home. Employees will, of course, welcome the convenience and flexibility that this offers. This means that there could be huge numbers of people who no longer have to drive to and from work. This could then impact on their need to have a higher level of insurance and could even impact on their need to own a car.
Increased Car Ownership
The changes stemming from the COVID-19 pandemic could also have a positive impact on the auto insurance industry. This is because people will be far more reluctant to use public transport or even car share in the near future. With the threat of the virus still hanging over us, many will want to be as cautious as possible, even if it means investing in a vehicle of their own to get around rather than relying on lifts and public transport.
This means that more people who don't already have a vehicle could end up buying one, and this will then result in the need for insurance. So, with this trend, auto insurance providers could see demand for their services go up, as more and more people decide that it is safer to have a car of their own to travel in.
Businesses Going Under
Sadly, many of the businesses that have had to temporarily close their doors during the lockdown will never be able to reopen. The financial devastation that the lockdown as had on businesses will have repercussions for years to come according to experts. However, the impact on some businesses has been immediate and means that they will not be able to reopen.
This could result in a doubly whammy for the auto insurance industry. First, it means that any businesses that had commercial vehicles and the insurance to go with them may no longer need them. So, it could have an impact on commercial insurers. In addition, the staff members that lose their jobs due to the closures may no longer be able to afford to run their car, which could mean they reduce or even cancel their insurance.
Reduced Social Life
Many people work from home or live close to their place of work, and they only really use their vehicle for social use. This could be to go out shopping, visit friends, and other social events. However, the fear that has been driven into people over the pandemic means that many people may be too wary to go out like they used to. If they no longer go out socially in the same way they used to, they may decide to get rid of their vehicle or simply declare it off the road and cancel the insurance cover.
Reduction in Driving and Claims
Another thing we could see is a reduction in people driving for many of the reasons outlined above. The less people drive, the lower the risk of accidents, and the lower the risk of accident, the fewer the number of claims. So, insurance companies could see a reduction in the number of claims.
These are just some of the chances that could affect the auto industry as a result of the COVID-19 global pandemic.
The post How Coronavirus Could Change the Auto Insurance Industry appeared first on ValueWalk.
business guides
auto insurance industry
coronavirus
covid-19 stimulus checks
valuewalk
recession
spread
lockdown
recession
No Privacy, No Property: The World In 2030 According To The WEF
No Privacy, No Property: The World In 2030 According To The WEF
Authored by Madge Waggy via SevenWop.home.blog,
The World Economic Forum…
No Privacy, No Property: The World In 2030 According To The WEF
Authored by Madge Waggy via SevenWop.home.blog,
The World Economic Forum (WEF) was founded fifty years ago. It has gained more and more prominence over the decades and has become one of the leading platforms of futuristic thinking and planning. As a meeting place of the global elite, the WEF brings together the leaders in business and politics along with a few selected intellectuals. The main thrust of the forum is global control.
Free markets and individual choice do not stand as the top values, but state interventionism and collectivism. Individual liberty and private property are to disappear from this planet by 2030 according to the projections and scenarios coming from the World Economic Forum.
Eight Predictions
Individual liberty is at risk again. What may lie ahead was projected in November 2016 when the WEF published "8 Predictions for the World in 2030." According to the WEF's scenario, the world will become quite a different place from now because how people work and live will undergo a profound change. The scenario for the world in 2030 is more than just a forecast. It is a plan whose implementation has accelerated drastically since with the announcement of a pandemic and the consequent lockdowns. 
According to the projections of the WEF's "Global Future Councils," private property and privacy will be abolished during the next decade. The coming expropriation would go further than even the communist demand to abolish the property of production goods but leave space for private possessions. The WEF projection says that consumer goods, too, would be no longer private property.
If the WEF projection should come true, people would have to rent and borrow their necessities from the state, which would be the sole proprietor of all goods. The supply of goods would be rationed in line with a social credit points system. Shopping in the traditional sense would disappear along with the private purchases of goods. Every personal move would be tracked electronically, and all production would be subject to the requirements of clean energy and a sustainable environment. 
In order to attain "sustainable agriculture," the food supply will be mainly vegetarian. In the new totalitarian service economy, the government will provide basic accommodation, food, and transport, while the rest must be lent from the state. The use of natural resources will be brought down to its minimum. In cooperation with the few key countries, a global agency would set the price of CO2 emissions at an extremely high level to disincentivize its use.
In a promotional video, the World Economic Forum summarizes the eight predictions in the following statements:
People will own nothing. Goods are either free of charge or must be lent from the state.

The United States will no longer be the leading superpower, but a handful of countries will dominate.

Organs will not be transplanted but printed.

Meat consumption will be minimized.

Massive displacement of people will take place with billions of refugees.

To limit the emission of carbon dioxide, a global price will be set at an exorbitant level.

People can prepare to go to Mars and start a journey to find alien life.

Western values will be tested to the breaking point..
Beyond Privacy and Property
In a publication for the World Economic Forum, the Danish ecoactivist Ida Auken, who had served as her country's minister of the environment from 2011 to 2014 and still is a member of the Danish Parliament (the Folketing), has elaborated a scenario of a world without privacy or property. In "Welcome to 2030," she envisions a world where "I own nothing, have no privacy, and life has never been better." By 2030, so says her scenario, shopping and owning have become obsolete, because everything that once was a product is now a service.
In this idyllic new world of hers, people have free access to transportation, accommodation, food, "and all the things we need in our daily lives." As these things will become free of charge, "it ended up not making sense for us to own much." There would be no private ownership in houses nor would anyone pay rent, "because someone else is using our free space whenever we do not need it." A person's living room, for example, will be used for business meetings when one is absent. Concerns like "lifestyle diseases, climate change, the refugee crisis, environmental degradation, completely congested cities, water pollution, air pollution, social unrest and unemployment" are things of the past. The author predicts that people will be happy to enjoy such a good life that is so much better "than the path we were on, where it became so clear that we could not continue with the same model of growth."
Ecological Paradise
In her 2019 contribution to the Annual Meeting of the Global Future Councils of the World Economic Forum, Ida Auken foretells how the world may look in the future "if we win the war on climate change." By 2030, when CO2 emissions will be greatly reduced, people will live in a world where meat on the dinner plate "will be a rare sight" while water and the air will be much cleaner than today. Because of the shift from buying goods to using services, the need to have money will vanish, because people will spend less and less on goods. Work time will shrink and leisure time will grow.
For the future, Auken envisions a city where electric cars have substituted conventional combustion vehicles. Most of the roads and parking spaces will have become green parks and walking zones for pedestrians. By 2030, agriculture will offer mainly plant-based alternatives to the food supply instead of meat and dairy products. The use of land to produce animal feed will greatly diminish and nature will be spreading across the globe again.
Fabricating Social Consent
How can people be brought to accept such a system? The bait to entice the masses is the assurances of comprehensive healthcare and a guaranteed basic income. The promoters of the Great Reset promise a world without diseases. Due to biotechnologically produced organs and individualized genetics-based medical treatments, a drastically increased life expectancy and even immortality are said to be possible. Artificial intelligence will eradicate death and eliminate disease and mortality. The race is on among biotechnological companies to find the key to eternal life.
Along with the promise of turning any ordinary person into a godlike superman, the promise of a "universal basic income" is highly attractive, particularly to those who will no longer find a job in the new digital economy. Obtaining a basic income without having to go through the treadmill and disgrace of applying for social assistance is used as a bait to get the support of the poor.
To make it economically viable, the guarantee of a basic income would require the leveling of wage differences. The technical procedures of the money transfer from the state will be used to promote the cashless society. With the digitization of all monetary transactions, each individual purchase will be registered. As a consequence, the governmental authorities would have unrestricted access to supervise in detail how individual persons spend their money. A universal basic income in a cashless society would provide the conditions to impose a social credit system and deliver the mechanism to sanction undesirable behavior and identify the superfluous and unwanted.
Who Will Be the Rulers?
The World Economic Forum is silent about the question of who will rule in this new world.
There is no reason to expect that the new power holders would be benevolent. Yet even if the top decision-makers of the new world government were not mean but just technocrats, what reason would an administrative technocracy have to go on with the undesirables? What sense does it make for a technocratic elite to turn the common man into a superman? Why share the benefits of artificial intelligence with the masses and not keep the wealth for the chosen few?
Not being swayed away by the utopian promises, a sober assessment of the plans must come to the conclusion that in this new world, there would be no place for the average person and that they would be put away along with the "unemployable," "feeble minded," and "ill bred." Behind the preaching of the progressive gospel of social justice by the promoters of the Great Reset and the establishment of a new world order lurks the sinister project of eugenics, which as a technique is now called "genetic engineering" and as a movement is named "transhumanism," a term  coined by Julian Huxley, the first director of the UNESCO.
The promoters of the project keep silent about who will be the rulers in this new world. The dystopian and collectivist nature of these projections and plans is the result of the rejection of free capitalism. Establishing a better world through a dictatorship is a contradiction in terms. Not less but more economic prosperity is the answer to the current problems. Therefore, we need more free markets and less state planning. The world is getting greener and a fall in the growth rate of the world population is already underway. These trends are the natural consequence of wealth creation through free markets.
Conclusion
The World Economic Forum and its related institutions in combination with a handful of governments and a few high-tech companies want to lead the world into a new era without property or privacy. Values like individualism, liberty, and the pursuit of happiness are at stake, to be repudiated in favor of collectivism and the imposition of a "common good" that is defined by the self-proclaimed elite of technocrats. What is sold to the public as the promise of equality and ecological sustainability is in fact a brutal assault on human dignity and liberty. Instead of using the new technologies as an instrument of betterment, the Great Reset seeks to use the technological possibilities as a tool of enslavement. In this new world order, the state is the single owner of everything. It is left to our imagination to figure out who will program the algorithms that manage the distribution of the goods and services.
Tyler Durden
Tue, 10/03/2023 - 23:45
unemployment
genetic
mortality
pandemic
Vehicles Sales increase to 15.67 million SAAR in September; Up 15% YoY
Wards Auto released their estimate of light vehicle sales for September: September U.S. Light-Vehicles Sales Bounce Back Despite Gloomy Conditions (pay site).Hard to say exactly how much but sales could have been slightly stronger in September if not f…
Wards Auto released their estimate of light vehicle sales for September:
September U.S. Light-Vehicles Sales Bounce Back Despite Gloomy Conditions
 (pay site).
Hard to say exactly how much but sales could have been slightly stronger in September if not for some lost inventory caused by production cuts related to plant shutdowns from UAW strikes at Ford, General Motors and Stellantis. Sales losses will be more strongly felt in October as production cuts mount.
Click on graph for larger image.
This graph shows light vehicle sales since 2006 from the BEA (blue) and Wards Auto's estimate for September (red).
The impact of COVID-19 was significant, and April 2020 was the worst month.  After April 2020, sales increased, and were close to sales in 2019 (the year before the pandemic).  However, sales decreased in 2021 due to supply issues.
The "supply chain bottom" was in September 2021.
The second graph shows light vehicle sales since the BEA started keeping data in 1967.
Vehicle sales are usually a transmission mechanism for Federal Open Market Committee (FOMC) policy, although far behind housing.  This time vehicle sales were more suppressed by supply chain issues and have picked up recently.
Sales in September were above the consensus forecast.
fomc
open market committee
transmission
pandemic
covid-19
Nationwide test of Wireless Emergency Alert system could test people's patience – or help rebuild public trust in the system
If an alert from the federal government pops up on your phone, will you notice it? Will you know who it's from? Will you trust it?
The Wireless Emergency Alert system is scheduled to have its third nationwide test on Oct. 4, 2023. The Wireless Emergency Alert system is a public safety system that allows authorities to alert people via their mobile devices of dangerous weather, missing children and other situations requiring public attention.
Similar tests in 2018 and 2021 caused a degree of public confusion and resistance. In addition, there was confusion around the first test of the U.K. system in April 2023, and an outcry surrounding accidental alert messages such as those sent in Hawaii in January 2018 and in Florida in April 2023.
The federal government lists five types of emergency alerts: National (formerly labeled Presidential), Imminent Threat, Public Safety, America's Missing: Broadcast Emergency Response (Amber), and Opt-in Test Messages. You can opt out of any except National Alerts, which are reserved for national emergencies. The Oct. 4 test is a National Alert.
We are a media studies researcher and a communications researcher who study emergency alert systems. We believe that concerns about previous tests raise two questions: Is public trust in emergency alerting eroding? And how might the upcoming test rebuild it?
Confusion and resistance
In an ever-updating digital media environment, emergency alerts appear as part of a constant stream of updates, buzzes, reminders and notifications on people's smartphones. Over-alerting is a common fear in emergency management circles because it can lead people to ignore alerts and not take needed action. The sheer volume of different updates can be similarly overwhelming, burying emergency alerts in countless other messages. Many people have even opted out of alerts when possible, rummaging through settings and toggling off every alert they can find.
Even when people receive alerts, however, there is potential for confusion and rejection. All forms of emergency alerts rely on the recipients' trust in the people or organization responsible for the alert. But it's not always clear who the sender is. As one emergency manager explained to one of us regarding alerts used during COVID-19: "People were more confused because they got so many different notifications, especially when they don't say who they're from."
When the origin of an alert is unclear, or the recipient perceives it to have a political bias counter to their own views, people may become confused or resistant to the message. Prior tests and use of the Wireless Emergency Alert system have indicated strong anti-authority attitudes, particularly following the much-derided 2018 test of what was then called the Presidential Alert message class. There are already conspiracy theories online about the upcoming test.
Trust in alerts is further reduced by the overall lack of testing and public awareness work done on behalf of the Wireless Emergency Alert system since its launch in June 2012. As warning expert Dennis Mileti explained in his 2018 Federal Emergency Management Agency PrepTalk, routine public tests are essential for warning systems' effectiveness. However, the Wireless Emergency Alert system has been tested at the national level only twice, and there has been little public outreach to explain the system by either the government or technology companies.
More exposure and info leads to more trust
The upcoming nationwide test may offer a moment that could rebuild trust in the system. A survey administered in the days immediately following the 2021 national test found that more respondents believed that the National Alert message class label would signal more trustworthy information than the Presidential Alert message class label.
Similarly, in contrast to the 2021 test, which targeted only select users, the Oct. 4 test is slated to reach all compatible devices in the U.S. Since users cannot opt out of the National Alert message class, this week's test is a powerful opportunity to build awareness about the potential benefits of a functional federal emergency alert system.
The Oct. 4 test message is expected to state, "THIS IS A TEST of the National Wireless Emergency Alert system. No action is needed." We instead suggest that action is, in fact, urgently needed to help people better understand the rapidly changing mobile alert and warning ecosystem that confronts them. Familiarity with this system is what will allow it to support public health and safety, and address the crises of the 21st century.
Here are steps that you can take now to help make the Wireless Emergency Alert system more effective:
The Wireless Emergency Alert system is only one form of emergency alert. Identify which mobile notification systems are used by your local emergency management organizations: police, fire and emergency services. Know which systems are opt-in and opt-out, and opt in to those needed. Ensure access to other sources of information during an emergency, such as local radio and television, or National Oceanic and Atmospheric Administration weather radio.

Understand the meaning of mobile device notification settings. Just because you are opted in to "Emergency Alerts" on your cellphone does not necessarily mean you are signed up to receive notifications from local authorities. Check the FEMA website for information about the Wireless Emergency Alert system and your local emergency management organizations' websites about opt-in systems.

Have a plan for contacting family, friends and neighbors during an emergency. Decide in advance who will help the vulnerable members of your community.

Find out if your local emergency management organizations test their alert systems, and make sure to receive those local tests.

Anticipate the possibility that mobile systems will be damaged or unavailable during a crisis and prepare essentials for sheltering in place or quick evacuation.
Finally, push back on the lack of information and rise of misinformation about alerts by sharing reliable information about emergency alerts with your family and friends.
Hamilton Bean has received funding from the Department of Homeland Security and the National Oceanic and Atmospheric Administration.
Elizabeth Ellcessor does not work for, consult, own shares in or receive funding from any company or organisation that would benefit from this article, and has disclosed no relevant affiliations beyond their academic appointment.
trump
testing
covid-19