Coronavirus seemingly tamed, Where's the bottom?
Coronavirus seemingly tamed, Where's the bottom?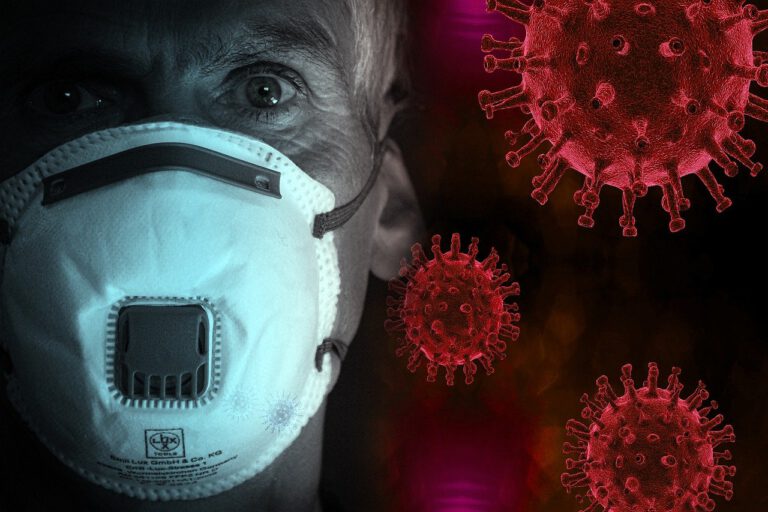 Whitney Tilson's email to investors discussing where's the bottom?; we're winning the war against the coronavirus; the second wave?; coronavirus seemingly tamed, Chinese economy starts to recover; we must build bridges, not throw stones.
Q1 2020 hedge fund letters, conferences and more
1) Here's an interesting table I saw showing that many bear markets have had big rallies before heading much lower:
Choppiness In The Markets
2) I don't share this bearishness. As I've written in previous e-mails, I think we're going to see choppiness in the markets in the next few months before they head higher by the end of the year. I think a 10% pullback from here is likely, and wouldn't be at all surprised by a 20% pullback – which would put the S&P 500 Index at 2,363.
But I would be surprised if the S&P 500 declines 25.8% from yesterday's close, at which point it would be below its intraday low of 2,191.86 on Monday, March 23 (a day, incidentally, in which the headline of my daily e-mail was: Why this is the best time to be an investor in more than a decade).
We are indeed in uncharted waters in so many ways – with the economy in another Great Depression, as much as a quarter of our workforce unemployed, and budget-busting spending to try to offset the massive hardships that millions of businesses and people are facing.
But I don't expect such a severe pullback, given that we're winning the war against the coronavirus. As you can see in this chart, both new cases and deaths per day have plateaued and started declining:
While this isn't the sharp decline that many other countries are seeing, it's clear that we are winning the war against the coronavirus.
Second Wave Of Infections
3) Ah, but what about the much-feared "second wave" of infections, hospitalizations, and deaths as we reopen our economy?
I can't rule out this grim scenario altogether, but I don't think it's likely based on the early data my team and I have compiled from three states that are in the vanguard of reopening: Texas, Florida, and Georgia. As you can see in this chart, both the number of new cases and deaths are flat to down over the past month (with the exception of rising cases in Texas, but this is due to a big increase in testing):
This bodes well as the rest of America reopens – and it's good news for the stock market...
Coronavirus Seemingly Tamed
4) China acted much more decisively and hence got the virus under control more quickly than we have... but nevertheless, I think it's a model for what I hope will happen here: Coronavirus Seemingly Tamed, Chinese Economy Starts to Recover.
5) I recently published an essay about my observations from working at the Samaritan's Purse field hospital in Central Park: We Must Build Bridges, Not Throw Stones. I hope you enjoy it.
Best regards,
Whitney
The post Coronavirus seemingly tamed, Where's the bottom? appeared first on ValueWalk.
stocks
coronavirus
covid-19 second wave
stimulus checks
valuewalk
sp 500
depression
reopening
testing
deaths
new cases
china
ThreatX raises a fresh round of capital to protect APIs and web apps
ThreatX, a vendor selling API protection services to mainly enterprise clients, today announced that it raised $30 million in a Series B funding round…
ThreatX, a vendor selling API protection services to mainly enterprise clients, today announced that it raised $30 million in a Series B funding round led by Harbert Growth Partners with participation from Vistara Growth, .406 Ventures, Grotech Ventures and Access Venture Partners. With the new cash, which brings ThreatX's total raised to $52 million, CEO Gene Fay tells TechCrunch that ThreatX will "accelerate" investments in platform development while scaling sales and marketing initiatives.
The raise highlights investors' continued confidence in cybersecurity businesses to net returns, despite the current macroeconomic woes. While there's some evidence that fundraising has begun to slow down, cybersecurity startups raised $2.4 billion between January and June, according to PitchBook. Companies that defend APIs from outside attack have been particularly fruitful, lately, with startups such as Ghost Security and Corsha raising tens of millions of dollars in capital.
ThreatX was co-founded in 2014 by Bret Settle and Andrius Useckas. Prior to starting ThreatX, Settle was VP of enterprise architecture at BMC; Useckas had worked with Bret at BMC, where he was an enterprise security architect. The two were also colleagues at Corporate Express, which was acquired by Staples in 2008, where Useckas came in as an external pen tester.
"Over the course of working together for several years, Settle and Andrius saw a massive gap in the market in terms of solutions to protect BMC's application portfolio," said Fay, who was appointed CEO of ThreatX in 2020. "The products available required endless tuning and rule-writing and returned piles of false positives. Through all of this, the notion of innovating in the space — and ThreatX — was born."

ThreatX offers API protection, bot and DDoS mitigation and traditional web application firewalls (WAF) for first- and third-party web apps. The platform builds a profile of threat actors, leveraging a detection and correlation engine to show which actors are actively attacking and which might pose the greatest threat.
Fay sees ThreatX competing primarily with two categories of cybersecurity vendors. The first are newer API observability tools such as Salt Security and Noname. The second are bot management platforms like Cequence and WAF players such as Akamai, F5 and Imperva, which generally rely on applying rules-based protection to web apps and APIs.
Fay argues that the former group — the bot management and WAF vendors —  tend to offer capabilities that came together through acquisition, so they're less integrated. As for the latter — the API observability tools — Fay asserts that they often don't offer web app or bot protection and require offline analysis, which precludes the ability to block attacks in real time.
"The bottom line is that to protect APIs, you must be able to block attacks in real time," Fay said. "Grabbing data through observation and analyzing it after the fact may be interesting, but it does little from an immediate security standpoint. For our customers, the number one priority is protection — in real time, all the time. That is the value proposition we offer to our customers."
Real-time protection or no, it's true that API attacks are a growing cyber threat. Gartner predicts that by 2022, API attacks will become the most frequent attack vector, causing data breaches for enterprise web software.
"The COVID-19 pandemic accelerated use of APIs as companies looked at how they might provide new services to deliver value — and derive revenue — from customers," Fay added. "As people — both as consumers and professionals — turned to technology to get more done, reliance on both APIs and web applications grew substantially. That, in turn, has increased the need for security in this context — which presents a ton of opportunity for ThreatX.
While Fay demurred when asked about financials, he said that ThreatX currently has "more than" 100 customers. He declined to name any names.
When reached for comment, Harbert Growth Partners general partner Tom Roberts said in a statement:
APIs are a strategic priority for businesses of all sizes and have become a primary target for threat actors. Organizations are now contending with constant threats and require API and web application protection capabilities that can identify and respond to attacks in real time. This need for "real-time attack protection" is driving the API security market toward an aggressive pivot. Based on ThreatX's strong customer traction and unique product capabilities, we believe the company is well positioned to meet this shift head-on as a valuable partner to businesses looking to secure their attack surface.
mitigation
pandemic
covid-19
CDC Announces Overhaul After Botching Pandemic
CDC Announces Overhaul After Botching Pandemic
After more than two years of missteps and backpedaling over Covid-19 guidance that had a profound…
CDC Announces Overhaul After Botching Pandemic
After more than two years of missteps and backpedaling over Covid-19 guidance that had a profound effect on Americans' lives, the Centers for Disease Control (CDC) announced on Wednesday that the agency would undergo a complete overhaul - and will revamp everything from its operations to its culture after failing to meet expectations during the pandemic, Bloomberg reports.
Director Rochelle Walensky began telling CDC's staff Wednesday that the changes are aimed at replacing the agency's insular, academic culture with one that's quicker to respond to emergencies. That will mean more rapidly turning research into health recommendations, working better with other parts of government and improving how the CDC communicates with the public. -Bloomberg
"For 75 years, CDC and public health have been preparing for Covid-19, and in our big moment, our performance did not reliably meet expectations," said Director Rochelle Walensky. "I want us all to do better and it starts with CDC leading the way.  My goal is a new, public health action-oriented culture at CDC that emphasizes accountability, collaboration, communication and timeliness."
As Bloomberg further notes, The agency has been faulted for an inadequate testing and surveillance program, for not collecting important data on how the virus was spreading and how vaccines were performing, for being too under the influence of the White House during the Trump administration and for repeated challenges communicating to a politically divided and sometimes skeptical public."
A few examples:
Walensky made the announcement in a Wednesday morning video message to CDC staff, where she said that the US has 'significant work to do' in order to improve the country's public health defenses.
"Prior to this pandemic, our infrastructure within the agency and around the country was too frail to tackle what we confronted with Covid-19," she said. "To be frank, we are responsible for some pretty dramatic, pretty public mistakes — from testing, to data, to communications."
Expired: Trust the science

Wired: Trust the restructuring https://t.co/JL4G0JQOel

— zerohedge (@zerohedge) August 17, 2022
The CDC overhaul comes on the heels of the agency admitting that "unvaccinated people now have the same guidance as vaccinated people" - and that those exposed to COVID-19 are no longer required to quarantine.
Tyler Durden
Wed, 08/17/2022 - 12:22
white house
cdc
disease control
trump
pandemic
coronavirus
covid-19
vaccine
testing
quarantine
#EmptyOldTrafford: why Manchester United's attempt to recruit global fans may be backfiring
Social media calls for a boycott of the club's upcoming match against Liverpool seem to mostly becoming from outside the UK.
After years of underachievement on the field, Manchester United was supposed to bounce back this Premier League season.
But an opening game home defeat to Brighton and Hove Albion, followed by an embarrassing capitulation away at Brentford, has left United bottom of the Premier League, with zero points. This has prompted former club captain Gary Neville to assert that the club has now reached rock bottom.
In protest, fans have taken to social media to call for a boycott of United's next game, Monday's home clash against historic rivals Liverpool. Organised around the hashtag #EmptyOldTrafford, many posts take aim at the club's owners, the Glazer family, who critics accuse of prioritising the club's commercial activity and global reach over performance on the pitch.
As part of a longitudinal research project monitoring football clubs and social media, we sampled 21,610 tweets featuring the #EmptyOldTrafford hashtag between Saturday 13 August to Monday 15 August 2022. What we found was striking. It appears that a majority of Twitter users encouraging fans not to attend the Liverpool game are based outside the UK and may never even have attended a game at Old Trafford.
This would suggest that the club's strategy of recruiting fans worldwide for commercial reasons may be backfiring. In building a huge following across the world, United may also have inadvertently cultivated a community of global social media activists intent on influencing how the club is run.
United's commercial success
Fans, followers and pundits frequently target the blame for United's descent from greatness at its owners, the Glazers, a family of US sports entrepreneurs who took control of the club in 2005.
The Glazers' focus on the commercial development of United has seen the club constantly feature towards the top of financial performance and brand valuation league tables. In 2012, it generated US$478 million (£396 million) in revenues, which reached a pre-pandemic peak of US$796 million in 2019.
Such revenues are also a result of the club's pursuit of overseas fan engagement. This appears to have been very successful. In one study, it was estimated that United has 1.1 billion worldwide fans and followers. In another study, it was identified that the Manchester club has upwards of 170 million followers across all social media platforms. That's enough to fill Old Trafford 2,292 times.
Fan frustration
In May 2020, United fans' frustration about poor results manifested itself in a pitch protest against the Glazers, leading to a home game against Liverpool being postponed. Just last season, fans had also planned mass walkouts during games to express their discontent, but few fans actually left the stadium on these occasions.
This time around, calls for a walkout have been amplified by social media. Our map of accounts using the #EmptyOldTrafford hashtag shows that United fans and followers from a multitude of countries have been calling for people to stay away from the game against Liverpool, including significant clusters in the US, west Africa and India.
We themed the tweets according to their content, colour coding them on our map. Some explicitly criticised the owners, while others focused on encouraging loyal fans to join the protest.
Curiously, we noted that of the inflammatory aggressive clusters, the biggest is centred in Nigeria. One reason for this could be that the club has a significant fan base in the west African country, perhaps following its signing-on loan in 2020 of Nigerian international Odion Ighalo. Another reason could be that Nigerian celebrities including Adekunle Gold, Uche Jombo and Mayorkun have ridiculed Manchester United online.
There is a third explanation. It's possible that Nigerian troll farms are being specifically engaged to spread the #EmptyOldTrafford hashtag, though by whom and for what purpose is unclear. What is clear from our work is that the largest number of Twitter accounts involved in the hashtag were only established this year. That's often a sign that accounts have been created for a specific purpose.
It could be that fans are joining Twitter with the intention of supporting the protest. Alternatively, one might argue that new users are more vehement in expressing their views about United and the Glazers. But if troll farms have helped the #EmptyOldTrafford hashtag trend on Twitter, it suggests there are some worrying new developments on social media that top football clubs must address.
Pressure on the Glazers
Manchester United fans will be aware that ticket revenue accounts for a tiny proportion of the club's total income. If the #EmptyOldTrafford protest is successful and the stadium is conspicuously empty for the Liverpool game, it may only serve as a passing embarrassment for the club's owners.
But a football club with global ambitions is subject to global scrutiny and criticism, especially in the age of social media. A one-off stadium protest may not rattle sponsors and commercial partners, but the ongoing discontent of the global audience they're trying to reach may well do.
Even if the atmosphere at Monday's fixture is muted, our findings suggest that United's global fan base has found its voice. It's that development, rather than events in Manchester, that may ultimately encourage the club's owners to address United's decade-long slide to Premier League mediocrity.
The authors do not work for, consult, own shares in or receive funding from any company or organisation that would benefit from this article, and have disclosed no relevant affiliations beyond their academic appointment.
spread
pandemic
gold
africa
india
uk