Container xChange survey: Peak season container shipping 'chaos' on the way
Container xChange survey: Peak season container shipping 'chaos' on the way
PR Newswire
HAMBURG, Germany, May 27, 2022
HAMBURG, Germany, May 27, 2022 /PRNewswire/ — 51% of freight forwarders, traders and shippers expect greater chaos in the coming…
Container xChange survey: Peak season container shipping 'chaos' on the way
PR Newswire
HAMBURG, Germany, May 27, 2022
HAMBURG, Germany, May 27, 2022 /PRNewswire/ -- 51% of freight forwarders, traders and shippers expect greater chaos in the coming peak season as compared to that in 2021, according to a recent survey released by Container xChange, a marketplace and technology infrastructure provider for container logistics companies.
The latest Container xChange survey titled 'xChange Industry Pulse Survey' found that this year's summer peak season cargo surge will be worse, exceeding the disruptions caused in the peak season of 2021.
26% predicted this year's peak season would be less chaotic than in 2021, while 22% expected the level of 'chaos' to be the same.
In terms of container sourcing strategy in 2022 when compared to pre-pandemic times, 56% said they had been 'growing networks', 38% said they had agreed to 'long-term contracts' and 25% said they had followed a 'multi-tender strategy' (Figure 1).
37.5% said they were ensuring clients received enough inventory by 'shipping early' in 2022. 25% were 'using alternative shipment routes' and 18.8% were contracting long-term slot agreements with carriers.
Surprisingly, 62.5% said they were still relying on the spot market or doing nothing specific to ensure shipments reach clients.
Covid lockdowns in China weigh heavily on trade
58% of respondents also reported that Covid lockdowns in China had made it 'hard to produce/ship as much product as planned', suggesting that cargo backlogs and unsatisfied demand are building as China's zero-Covid strategy limits exports to Europe and the US.
One of the xChange customers and respondents to this survey, Amanda Mallia, Head of Sales and Purchasing, Oceanbox Containers Ltd who is based in Italy shared, "We are finding it difficult to forecast where we should be sending our containers and whether we will make any profit since the shipping lines are asking higher fees for SOC containers."
With China currently in lockdown and thus heavily congested, adding the peak season's reduced demand for empty containers due to the shifting of holiday spending on services rather than consumer products, we are unsure whether it is wise to return the empties to China.
"Predicting exactly what will happen in this year's peak season is harder than normal because there are so many contradictory signs and intangibles," said Christian Roeloffs, co-Founder and CEO, of Container xChange.
"In terms of the supply of cargo, we've seen that Chinese Covid-19 lockdowns have affected the availability of cargo for export to key markets in Europe and North America. One big question is whether China is going to sacrifice its zero Covid-19 policy to get trade and its economy moving again."
"If it does, then there's every sign that we'll see a substantial surge as backlogs of exports is shipped. If lockdown rules are relaxed soon and truckers are allowed to get back to work, then those backlogs will be arriving at the same time as peak season orders which could cause a lot of supply chain blockages at ports in Europe and the US where congestion is already widespread."
"However, there are very few indicators so far that President Xi is willing to compromise health policy to boost trade. Indeed, it might not be politically expedient for him to do so with the Communist Party National Congress set for later this year when he is expected to be endorsed for a third term."
The container shipping demand conundrum
The other side of this coin is demand, of course. Whether it is GDP forecasts, Purchasing Managers' Index (PMI) numbers, rising inflation or consumer confidence, multiple metrics suggest demand could be deflating. So that could help offset any sudden rush of cargo from China, especially when there are also signs that consumers are spending more on services instead of products.
Elsewhere in the survey, top challenges identified by respondents aside from China's ongoing lockdowns were container availability, depots being full, inflation, the Russia/Ukraine crisis and rising prices.
For more information, please visit https://www.container-xchange.com/
About Container xChange 
Container xChange is a technology company that offers a container trading and leasing platform, payment infrastructure and efficient operating systems to container logistic companies worldwide. Covering the entire transaction process of shipping containers starting with finding new partners to tracking containers and managing payments, xChange makes using 3rd party equipment as easy as booking a hotel. We are on a mission to simplify the logistics of global trade. 
Being one of the top ten logistics tech companies globally, xChange is fundamentally transforming thousands of processes involved in moving containers globally. xChange is trusted by more than 1000 container logistics companies including Kuehne+Nagel, Seaco or Sarjak that use our neutral online platform to remove friction and create economic opportunity. 
Media Contact:  
Ritika Kapoor
Senior Communication Manager
rka@container-xchange.com 
View original content to download multimedia:https://www.prnewswire.com/news-releases/container-xchange-survey-peak-season-container-shipping-chaos-on-the-way-301556586.html
SOURCE Container xChange
gdp
global trade
pandemic
covid-19
press-release
This course asks, 'What is mindfulness?' – but don't expect a clear-cut answer
Mindfulness is everywhere in pop culture today, but that doesn't mean people agree on what it means.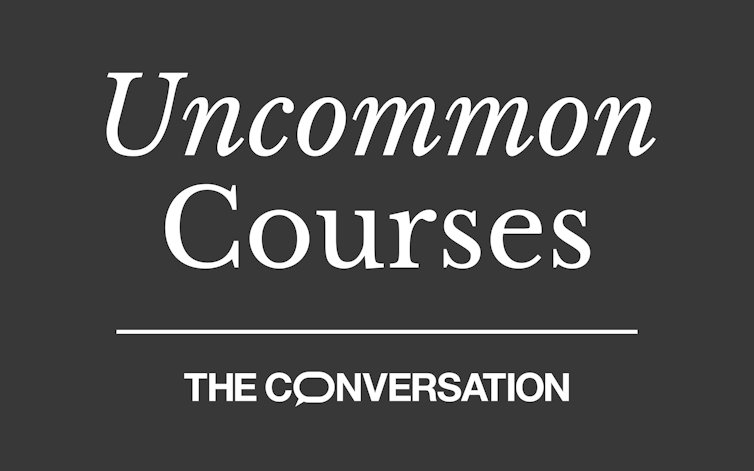 Uncommon Courses is an occasional series from The Conversation U.S. highlighting unconventional approaches to teaching.
Title of course:
"What is Mindfulness?"
What prompted the idea for the course?
As a professor of religion and ethics, particularly Asian traditions, I had already been interested in teaching a course about mindfulness. Its popularity seems to be surging: I see "Mindful" on magazine racks, and almost everyone I've met at my university has used the word at some point.
But oftentimes people say to be "mindful" when they mean "pay attention" or "don't forget": being "mindful" of a slippery road, say, or telling students to be "mindful of the deadline." I started wondering what other people meant each time they used the word. This made me realize my course shouldn't be a lecture about mindfulness, but an opportunity to explore what it is in the first place.
What does the course explore?
The course explores the origins of mindfulness in yoga and Buddhism. Mindful meditation – being attentive to one's body, feelings and thoughts – is part of one of the Buddha's central teachings, the Noble Eightfold Path, and considered key to enlightenment.
But we explore the many meanings of "mindfulness" that have emerged in recent decades, too. American professor Jon Kabat-Zinn is credited with popularizing the kind of mindfulness that has caught on with non-Buddhists today, starting with his "mindfulness-based stress reduction" program in the 1970s.
Some people are upset that mindfulness has become too mainstream and fear that it has lost its intended meaning. Buddhism scholar Ronald Purser's book "McMindfulness," for example, argues that capitalist societies have embraced mindfulness as a way to put the burden of mental health back on the individual rather than address root problems.
Students in my class read a variety of these perspectives and discuss themes such as mindfulness and mental health, mindful eating and breathing, environmental mindfulness and even meditation apps. In the end, I want each student to decide for themselves what mindfulness is.
Why is this course relevant now?
I first proposed this course right before the arrival of COVID-19, so when it launched for the first time, we met remotely over Zoom. I was tempted to drop the class after we went remote, but I quickly realized that it might help students who were wrestling with mental health issues at the beginning of the pandemic.
Each student kept a journal of our topics every week to practice mindfulness and to explore some of the therapeutic techniques. First, I asked them to find examples of the word in their everyday experiences – used on a poster at the student rec center, for example.
Later, I asked them to practice breathing and visualization techniques from the influential Vietnamese monk Thich Nhat Hanh, such as asking yourself every hour "What am I doing?" and reflecting on your mind, emotions and posture.
What's a critical lesson from the course?
Buddhism changes dramatically depending on "whose" Buddhism you are talking about. The dalai lama's form of Tibetan Buddhism, for example, is not the same as the Zen Buddhism of Thich Nhat Hanh.
It's the same with mindfulness. Thirteenth-century Zen master Dōgen taught pupils to seek mindfulness in seated meditation. Five hundred years later, on the other hand, Zen master Hakuin taught mindfulness in the midst of activity – practicing it not just on the meditation pillow, but amid the hustle and bustle of the streets.
All forms of Buddhism, though, focus on transforming suffering into lovingkindness. So teaching this course has persuaded me that if the way you teach mindfulness helps someone, it doesn't matter if it's "real" Buddhist mindfulness or not. If pop culture's version of the concept relieves someone's suffering, then I don't want to be a gatekeeper and say, "This is not real mindfulness."
What will the course prepare students to do?
All of the students in this course are first-semester freshmen. The class began as a way to get them to think critically about what mindfulness is but also offers tools to deal with the stress of college life.
Muscles grow after they heal and rest. The same is true when it comes to learning. Our minds need to take time to breathe, reflect on new information and absorb it.
I also hope students will understand that taking care of oneself can be an act of care for others. Just as on an airplane we are told to put on our own oxygen mask before helping the person next to us, we all need to take care of our own mental health in order to help those around us.
Kevin C. Taylor does not work for, consult, own shares in or receive funding from any company or organisation that would benefit from this article, and has disclosed no relevant affiliations beyond their academic appointment.
hong kong
china
pandemic
covid-19
Infant formula shortages forced some parents to feed their babies in less healthy ways
Many families in the US encountered empty shelves when they went in search of infant formula during COVID-19.
The Research Brief is a short take about interesting academic work.
The big idea
One third of families who relied on formula to feed their babies during the COVID-19 pandemic were forced by severe infant formula shortages to resort to suboptimal feeding practices that can harm infant health, according to our research published in the journal Maternal and Child Nutrition.
Infant formula shortages left 70% of U.S. store shelves bare in May 2022, with 10 states reporting out-of-stock rates of 90% or greater.
As psychology researchers who study breastfeeding, this situation left us concerned for the safety of infant nutrition. With two colleagues who focus on public health, we conducted an online survey of over 300 infant caregivers in the U.S. to understand how many families had trouble obtaining infant formula and what they fed their babies when they did.
Considering the scope of the formula shortages, we were not surprised that 31% of the formula-feeding families we surveyed reported challenges obtaining infant formula, the most common being that it was sold out and they had to travel to more than one store.
But their babies still needed to eat. Being unable to get their hands on infant formula pushed caregivers to potentially unhealthy or even dangerous stopgaps. For example, 11% of the formula-feeding families surveyed said they practiced "formula-stretching" – diluting infant formula with extra water to make formula supplies last longer, which provides a baby with less nutrition in each bottle.
Furthermore, 10% of formula-feeding families reported substituting cereal for infant formula in bottles, 8% prepared smaller bottles and 6% skipped formula feedings for their infants, which all provide infants with less nutritious meals.
Exclusively breastfeeding families were insulated against these supply disruptions. Almost half of breastfeeding families surveyed reported that COVID-19 lockdowns actually allowed them time to increase their milk supply.
Why it matters
Our study suggests that the waves of formula shortages from 2020 to 2022 in the U.S. were more than just an inconvenience for parents. Instead, this study is the first to document that formula shortages likely had real and widespread adverse impacts on infant nutrition, given that a large proportion of parents surveyed resorted to feeding their baby in ways that can harm infant health.
For instance, studies have shown that adding extra water to "stretch" formula can result in infant malnutrition, growth and cognitive delays and even seizures and death in extreme cases. Adding cereal to bottles increases the risk of choking-related deaths and severe constipation. Moreover, feeding infants age-inappropriate foods can have lifelong consequences for cognitive development and growth, leading to a higher risk for chronic illnesses like obesity and cardiovascular disease.
Given that approximately 75% of infants in the U.S. are fed with infant formula in the first six months of life, formula shortages could put roughly 2.7 million babies each year at risk for suboptimal feeding practices.
What's next
A perfect storm of formula recalls, ingredient shortages and shipping delays contributed to COVID-19-related formula shortages in the U.S. Although President Joe Biden's administration has taken some steps to improve distribution infrastructure, the U.S. does not currently have infant nutrition disaster plans in place beyond common-sense recommendations for individuals.
Unfortunately, climate change will likely increase the risk of formula-supply disruptions over the next century because of the increased frequency of natural disasters.
The best way to protect infant nutrition from supply chain issues is to promote and support breastfeeding, which provides optimal infant nutrition and insulates infants from those disruptions. Since not all babies can be breastfed, though, governmental policies could help prevent and address acute formula shortages and ensure equitable formula access for all.
The authors do not work for, consult, own shares in or receive funding from any company or organization that would benefit from this article, and have disclosed no relevant affiliations beyond their academic appointment.
fed
pandemic
covid-19
deaths
NRA's path to recovery from financial woes leaves the gun group vulnerable to new problems
The National Rifle Association is spending heavily on legal fees and slashing programs for its members.
The National Rifle Association's financial firepower, which arose in part due to its large and loyal membership base, has long been one of the gun group's main sources of strength.
But the NRA has in recent years faced a financial tsunami, one that came to light after the 2016 election. A swirl of disagreements with longtime business partners, accusations of waste and misspending, ballooning debt and lawsuits from the New York and Washington, D.C. attorneys general have triggered one embarrassment after another. The NRA tried to declare bankruptcy to cushion some of these blows, with no luck.
At this point, the threat of being forced by the authorities to shut down due to alleged improprieties is minimal. But has the NRA managed to weather its financial storm?
As an accounting researcher who focuses on the financial performance of nonprofits, I have been closely studying NRA finances throughout its crisis. I can say the NRA financial picture is, as of early 2023, a mixed bag. The gun group has shored up its financial position over the last few years. However, the way in which that financial recovery came about risks hemorrhaging the NRA's core supporters.
Digging out of a financial hole
The NRA's financial troubles arose at the same time that scandalous aspects of the organization's woes – such as longtime NRA leader Wayne LaPierre's free yacht getaways and luxury suit purchases billed to an NRA contractor – were drawing public attention.
Perhaps the best measure of a nonprofit's financial health is its unrestricted net assets – the money at the organization's disposal after leaving out amounts it has to spend on activities promised to donors and what it owes to others. A multimillion-dollar unrestricted net asset reserve for an organization the size of the NRA can provide financial security. On the other hand, a negative reserve is typically a sign of serious trouble.
The NRA's reserve was negative at the end of 2017, with a deficit of more than US$30 million – a sure sign of the troubles already underway. Such a negative balance indicates that after satisfying donor promises, the organization owes more money to others than the value of its assets.
Things only got worse in the following two years, with the NRA approaching an unrestricted net asset deficit of nearly $50 million in 2019. This degree of weakness even led the organization to suggest that it risked imminent failure. However, there was time for a turnaround.
And that's what happened. In 2020, the NRA slashed its unrestricted net asset deficit by over $38 million. Ironically, it was shortly after pulling off this marked improvement that it filed – unsuccessfully – for bankruptcy.
This financial resurgence continued in 2021, with the organization reporting it had eliminated its unrestricted net asset deficit, building up a surplus of over $10 million. When also including the money set aside for specific uses stipulated by donors – the group's net assets – the NRA's total available funds reached over $75 million.
These developments may seemingly bode well for the organization's ability to withstand its continuing financial troubles. Below the surface, however, there's an ominous trend.
Selective cost cutting
How did the NRA get on a steadier financial footing?
It wasn't through growth. NRA revenue declined in 2020 by 4% from $296 million to $284 million, even without taking inflation into account. Revenue fell another 18% to under $234 million in 2021.
Instead, it cut many core programs, including education and training, field services, law enforcement initiatives and recreational shooting.
Cost cutting can help stabilize faltering companies or nonprofits, depending on which costs they cut. The NRA's over 4 million dues-paying members may tolerate lean spending only on certain things and only for so long. What the NRA spent on programs fell by $45 million – more than a 35% decline – in 2020. The organization was quick to attribute the change to the nation's response to the COVID-19 pandemic.
However, program spending declined even further in 2021, when life had begun to return to normal, especially for gun enthusiasts. The NRA spent just $75 million on its programs in 2021, nearly $53 million less than it had two years earlier.
It didn't cut all costs during these lean years.
Administrative spending in the "legal, audit and taxes" category skyrocketed, from just over $4 million in 2017 to almost $47 million in 2021. Much of this reflects the money NRA paid for its various legal entanglements, largely in fees to its new legal team.
What once was a member-focused organization has quickly become an organization whose primary growth area is legal fees.
Was 2022 a turning point?
Though the NRA apparently shored up its bottom line, its financial neglect of programs like firearms training, competitions and field services could ultimately disappoint its members and donors.
The organization has seen membership dues decline in the past several years, with a loss of more than 1 million members since the start of the crisis. I see a risk of a downward spiral: lower revenue, leading to less spending on programs, which leads to further declines in member dues, donations and so on.
The full NRA financial filing for 2022 is not yet available, but there are early signs that it may have been a turning point.
Journalist Stephen Gutowski has reported at The Reload that NRA membership declines meant that even with its more lean spending profile, the organization was poised to end 2022 at a loss.
I believe that with fewer members and fewer items left to cut, the NRA may take more drastic steps in the years ahead. And, with 2022 having been an election year – prime time for the NRA to take center stage – declining funds prevented an all-out political spending blitz.
Though it may once have seemed like the NRA would suddenly implode due to its weak finances, its decline today is more of a slow burn that's diminishing its scale and threatens its future. The growth of other pro-gun groups, such as Gun Owners of America and the Second Amendment Foundation, poses further risks for a shrinking NRA.
In my view, the NRA's risky strategy of cutting program costs while spending more on legal battles could portend a further and continued weakening of the organization in the years ahead.
Brian Mittendorf does not work for, consult, own shares in or receive funding from any company or organization that would benefit from this article, and has disclosed no relevant affiliations beyond their academic appointment.
bankruptcy
pandemic
covid-19
recovery