Bond Dealers Target Munis And Corporates For Post-Pandemic Growth
Bond Dealers Target Munis And Corporates For Post-Pandemic Growth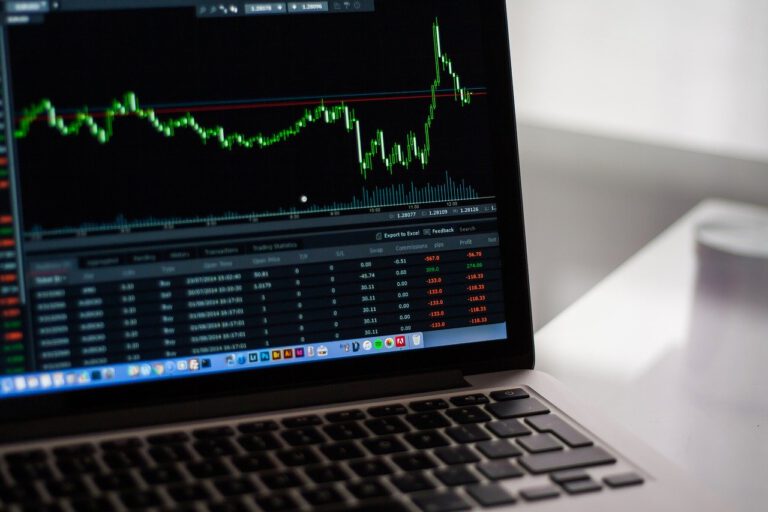 After Unprecedented 2020, Middle Market and Regional Dealers Banking On Technology and Personal Relationships
Q3 2020 hedge fund letters, conferences and more
October 27, 2020 | Stamford, CT USA — Near-zero interest rates and a continued need for liquidity among companies, states and municipalities struggling with the economic consequences of the COVID-19 pandemic should keep bond markets robust in 2021. That's the expectation among middle market and regional fixed-income dealers, who are banking on municipal and corporate bonds as their biggest drivers of future growth.
With the acute phase of the market crisis seemingly in the past, bond dealers are re-examining their operations to determine what worked, what didn't and how to be both more competitive and manage risk more effectively going forward. To get better insight into dealers' growth priorities, technology spending and market structure views, Greenwich Associates and the Bond Dealers of America conducted a special survey of 21 regional and middle market corporate and municipal bond dealers in the U.S. between July and August 2020.
The results reveal that middle market and regional dealers continue to see both municipal and corporate bonds as the largest areas for growth. Government bonds have become more attractive as well, with nearly one-third of survey participants expecting growth in that business compared to 14% in 2018.
Technology and the Human Touch
Despite the increasing importance of technology across financial markets, the crisis revealed that dealer relationships and trust really matter to investors—not just for access to new issues or balance sheet, but for help in understanding these turbulent times. The survey results confirm that middle market and regional dealers see these relationships as both their biggest differentiator and the key to organically growing their business.
"The bond market has absolutely been transformed by technology over the past decade—that is undeniable," says Kevin McPartland, Head of Research in Greenwich Associates Market Structure and Technology group and author of Bond Dealers Adapt Through an Unprecedented 2020. "But trading bonds is still very much a people business, where understanding your customer matters, even if technology and data helps with that understanding."
Nevertheless, capturing growth opportunities today requires significant investment in the IT platforms that play an increasingly important role in fixed-income markets and market structure. When it comes to technology initiatives, developing client management tools and more effectively managing data are still top priority for dealers and, on average, regional and middle market dealers spend over three-quarters of their technology budget on market data terminals, Order management systems and market data alone.
---
About Greenwich Associates
Greenwich Associates, a CRISIL company, is the leading global provider of data, analytics and insights to the financial services industry. We specialize in providing unique high-value data and actionable recommendations to help our clients improve their business results. Our data focuses on the key metrics required for effective business management: service quality, sales effectiveness, share of wallet, market share, brand, technology, operations performance, and behavioral trends. We are based in Stamford, CT with additional offices in London, Singapore, Tokyo, and Toronto.  Please contact us for further information or to arrange a conversation with one of our experts. You can visit our website, www.greenwich.com, for more information.
The post Bond Dealers Target Munis And Corporates For Post-Pandemic Growth appeared first on ValueWalk.
business
bond dealers
coronavirus pandemic
corporate bonds
municipal bonds
bonds
government bonds
interest rates
singapore
'I see no happy ending' − a former national security leader on the Gaza hostage situation
No government wants to have to deal with a hostage crisis. A former US national security official explains that there is no winning without losing in such…
Hamas took more than 200 people hostage during its deadly rampage in Israeli border towns on Oct. 7, 2023. Among the hostages are children and the elderly. While four of them have been released, the fate of the rest is unknown, as Qatar serves as an intermediary in working to free the hostages. In this interview with Naomi Schalit, The Conversation U.S. senior politics and democracy editor, Gregory F. Treverton of USC Dornsife, a former chairman of the National Intelligence Council in the Obama administration, says most hostage-taking has specific goals. This one, says Treverton, "is basically an adjunct of warfare, and that makes it very different" – and very hard to solve.
How do people in your field think about hostage-taking? I would imagine that the feeling is, "Oh, my god, please let nothing like that happen."
It's an utter dilemma, because on the one hand you feel for the hostages. And as we've seen in the past, the Israelis have been prepared to – and did – release a thousand hostages to get one Israeli back.
On the other hand, when you do a deal to get hostages released, you're only encouraging more hostage-taking. So you're damned if you do and damned if you don't. As a result, every government, including the United States, says, "We never deal with hostage-takers." But of course, they all do – and they have to.
I think it's one of the hardest parts of being in the national security business. You want to free the people – but you're also going to get criticized. Every time President Biden has gotten somebody out of Russia, people have said, "Oh, he's paid too high a price" or "He's rewarded hostage-taking," and to some extent, that's true. You are basically rewarding the hostage-takers. But we still have to deal with them. We want to get our people out. And at some some point – as the Israelis have shown – they're prepared to pay almost any price to get them back.
Israel released more than 1,000 prisoners in 2011 in exchange for Israeli soldier Gilad Shalit, whom Hamas captured and held for five years. This is more than 200 times the number of hostages, so how do you even think about that?
At least in my professional experience, this is without precedent. The closest parallel would be the 1976 Entebbe hijacking and hostage-taking by two Germans and two Palestinians on a flight from Tel Aviv to Paris. Hijackers held 103 Israeli hostages, once they released the 148 non-Israeli hostages. Hamas holds twice the number of hostages, and in very, very different circumstances. In Entebbe, the Israeli government knew where they were, they were in a single place – the airplane – which had been forced to land in Entebbe, Uganda, after taking off from Tel Aviv. And that's where Israeli commandos were able to rescue the hostages.
In Gaza, we don't know where they are. We know for sure they're scattered throughout the tunnels, likely in lots of different small groups. Hamas will presumably then use them as shields if fighting begins on the ground. They might think that that would encourage the Israelis not to make a major attack – to keep Hamas from killing all the hostages. We know that Israeli Prime Minister Benjamin Netanyahu isn't keen on a major ground assault, and this really puts the onus on the Israelis for how the hostage situation ends.
When you think about the history of hostage negotiations, do you see something that has any relevance to what's going on now?
It seems to me it's a really different category. Even Entebbe was hostage-taking for some political aim – the hijackers wanted Israel to release a large number of prisoners who were Palestinian. A colleague of mine used to say that the point of terrorism was to do the least amount of violence with the most people watching it. But Entebbe was political theater, basically, and this is not political theater. This is basically an adjunct of warfare, and that makes it very different. It's not the usual kind of tit for tat, with "How much am I willing to pay?" or "Can I take a hostage to get somebody else out?"
What does Israel's heavy bombing of Gaza and the beginning of a ground invasion tell you about the government's approach to the hostage situation?
It suggests either that they have a pretty good fix on where the hostages are located, which seems unlikely given the network of Hamas tunnels, or that they have decided they must proceed in any case and will try their best to safeguard and free hostages as they go. Given the Hamas practice of using civilians as human shields, the outcome is likely to be very ugly.
Where do you see this going?
I see no happy ending. I don't think there's a deal that Israel could conceivably make, given its own politics. Or that Hamas would accept. So it does seem to me that at some point there is going to be that ground attack and the hostages are going to be caught in the middle of it. I see almost no alternative, given what Israel has pledged – to destroy Hamas. The Biden administration maintains that Israel doesn't really have a strategy. They have a desire, which is to destroy Hamas. But that's not a strategy for dealing with the hostages or for Gaza after the attack.
Gregory F. Treverton does not work for, consult, own shares in or receive funding from any company or organization that would benefit from this article, and has disclosed no relevant affiliations beyond their academic appointment.
russia
Hamas Delegation Arrives In Moscow As Russia Blames US For Escalation
Hamas Delegation Arrives In Moscow As Russia Blames US For Escalation
In a somewhat unexpected development, a delegation of Hamas leaders…
Hamas Delegation Arrives In Moscow As Russia Blames US For Escalation
In a somewhat unexpected development, a delegation of Hamas leaders have arrived in Moscow for talks, the Russian Foreign Ministry has confirmed Thursday evening (local time). "I can confirm that representatives of the [Hamas] Palestinian movement are visiting Moscow," Foreign Ministry spokeswoman Maria Zakharova said in a press briefing, vowing to provide relevant details as the talks unfold.
The visit had not been previously announced by either side, and the Hamas delegation is being led by a senior member of the group, Moussa Abu Marzouk. Hamas is a designated terror organization in the US, European Union, and some other countries; but it has official relations with countries like Iran, Turkey, Syria, and now apparently Russia.
Russia, however, has said it remains willing to talk to all sides of the conflict in hopes of achieving ceasefire and peace. After the US exit from Afghanistan, Moscow had similarly hosted a Taliban delegation. 
It's as yet unclear whether Russia's top diplomat, Sergei Lavrov, will meet with the Hamas representatives, given he's said to currently be in Minsk. 
RIA Novosti has reported that Hamas has during opening meetings with Russian officials "commended Putin's position and the efforts of Russia's diplomacy."
The Kremlin has said it is engaged in crisis diplomacy talks with both the Hamas and Israeli sides, at a moment that over 220 hostages are still being held in Gaza. Four have been released thus far, including two Americans, due in large part to the mediation of Qatar. Will Russia press the delegation to release more captives? Likely this is high on the agenda for Moscow. 
Just days ago Russia blamed the United States for stoking escalation by positioning Navy warships in the Mediterranean near Israel. FM Lavrov said Monday during a meeting in Tehran that "the more a state takes this kind of proactive measures, the greater the risk and the danger of an escalation of the conflict".
He called out Washington as "already among the countries intervening the most" since the October 7 Hamas terror attack. The Biden administration as of course rejected the charge, and blamed Iran for ultimately being behind Hamas and regional terror.
At the UN in New York, Russia and China have also just vetoed US drafted UN Security Council resolution on Gaza. The dueling sides have rejected the proposals of the other given Washington's pro-Israel stance, and the willingness of Moscow and Beijing to heap criticism on Tel Aviv for the humanitarian crisis and soaring death toll among Palestinians.
Turkey has also been a foremost critic of Israel's assault on Gaza, as the death toll surpasses 7,000 - with President Erdogan blasting the West's double standard on the crisis. 
A #Hamas delegation met with #Russia's Deputy Foreign Minister today in Moscow pic.twitter.com/ENlKWK1it3

— Michael A. Horowitz (@michaelh992) October 26, 2023
He said in his most recent speech at a Thursday conference, "Is it possible not to react while seeing what happens in Gaza? Nothing justifies such savagery. Unfortunately, so-called 'civilized' countries watch it. We heard that the EU is still hesitating to call for a cease-fire. How many children should die before you decide on a call? Let us know when the cease-fire should be declared. I have been in politics for 40 years, but I never sat idly in the face of such savagery," Erdoğan said.
Tyler Durden
Thu, 10/26/2023 - 12:05
iran
european
russia
eu
china
Ukraine recap: future of US support for Kyiv in question as Israel conflict reshapes Washington's priorities
A selection of the best of our coverage of the conflict from the past fortnight.
There was some worrying news for Volodymyr Zelensky this week when the US House of Representatives finally elected a new speaker. Mike Johnson, a Republican congressman from Louisiana, has consistently opposed US funding for the Ukrainian war effort. Now he's the second most powerful man in US politics behind the president, Joe Biden.
As Thomas Gift, the director of the Centre on US Politics at UCL spells out, Johnson's cooperation will be vital if Biden is to get his latest US$105 billion (£86.5 billion) national security aid package through Congress. More than$60 billion of that is earmarked for Ukraine and if it doesn't come through, Kyiv will struggle.
Of course, Washington has other fish to fry. Whether you can call the Israel-Hamas war a "bigger fish" remains unclear. Only $14 billion has been earmarked to go to Israel so far. But for most people in the US events in Israel and Gaza are seen as being of the highest importance. Israel has replaced Ukraine as the lead story on most news channels and knocked the European war off the front pages. With Donald Trump relentlessly demanding a moratorium on aid to Ukraine, Kyiv has clear grounds for concern as its counteroffensive grinds on in the south with still no end to the killing in sight.
---
Read more: Funding for Ukraine is anything but certain after US elects new speaker
---
Russia meanwhile is struggling with its own offensive in the east. According to a recent report published by the UK's Ministry of Defence, the Russian push around the town of Avdiivka in the Donetsk Oblast has run into heavily fortified Ukrainian defensive positions (similar to what Ukrainian forces in the south are experiencing with entrenched Russian troops).
---
Since Vladimir Putin sent his war machine into Ukraine on February 24 2022, The Conversation has called upon some of the leading experts in international security, geopolitics and military tactics to help our readers understand the big issues. You can also subscribe to our fortnightly recap of expert analysis of the conflict in Ukraine.
---
The MoD update, dated October 17, says that heavy casualties have forced Russia from the offensive into what it calls "active-defence". Death tolls vary widely and should be taken with a grain of salt, but Newsweek claimed in a report on October 20 that Russia's death toll was approaching 300,000 men, including 1,300 killed in a single day.
But plenty of men still appear to be joining up – at least, according to Dmitry Medvedev, former Russian president, deputy national security minister and outspoken Putin mouthpiece, who said 385,000 men had enlisted so far this year. So the burning question is whether and when the Russian public will get tired of the bodybags and the news from friends or relatives that a loved one has been killed or maimed at the front.
Ben Soodavar, of the Department of War Studies at King's College London, believes that military loss is deeply embedded in the Russian psyche. Most Russians are brought up with tales of self-sacrifice in the second world war – the heroes of the Red Army who made the world safe from fascism. "For Russia, every dead soldier in Ukraine constitutes a step towards victory and reclaiming the great power image of the country's Soviet past," he writes.
It helps, of course, that the head of the Russian Orthodox church is as good as promising soldiers the keys to the kingdom of heaven if they are killed in the line of duty.
---
Read more: Ukraine: Russia's losses mount -- but self-sacrifice in war is part of the country's mythology
---
War at sea…
If the war on land continues to grind on, with every metre of land bitterly contested, the sea war took an interesting turn recently when it was revealed that Russia has relocated many of the vessels in its Black Sea fleet from its base in Sevastopol in Crimea to safer bases in Novorossiysk and Feodosia, on either sides of the Kerch strait connecting eastern Crimea with the Russian mainland. There are even reports of plans to build naval facilities in the breakaway Georgian region of Abkhazia.
Zelensky claimed on October 24 that: "The Russian fleet is no longer able to operate in the western part of the Black Sea and is gradually fleeing from Crimea. And this is a historic achievement."
Basil Germond, a researcher in maritime strategy at the University of Portsmouth, believes this is a significant moment, marking Russia's inability to properly enforce any blockade of Ukraine's grain shipments. It also makes Russia look weak in Crimea itself, which, as Germond points out, "is a big problem, given the central role that Crimea plays in Putin's imperialist narrative".
---
Read more: Russia's plan to relocate its Black Sea naval base from Crimea is priceless for Ukraine's morale
---
… and in cyberspace
Another theatre of war not much discussed thus far is cyberspace. Russia has long been thought of as a master of cyberwarfare, spreading disinformation, launching attacks against western systems and disrupting communications. But now Kyiv has formed its own "IT army", launching disruptive cyber-attacks and data thefts against the Russian government and other high-profile targets such as energy giant Gazprom.
Launched in February by the deputy prime minister, Mykhailo Fedorov, it is thought to be the first time that a state official has openly called on hackers from around the globe to join a nation's military defensive efforts against an invading force. Vasileios Karagiannopoulos, who researches cybercrime and security at the University of Portsmouth, says the army has pulled off a number of coups, including hacking into Russian state TV channels to broadcast a message that: "the hour of reckoning has come."
Karagiannopoulos believes this is the tip of the cyberwar iceberg and that a great deal of work is needed to incorporate activities in cyberspace into the rules of war.
---
Read more: Ukraine's IT army is a world first: here's why it is an important part of the war
---
Putin and Xi, a new world order?
Putin may not have been able to travel to South Africa for the Brics summit earlier this year for fear he might be and face war crimes charges at the International Criminal Court. But when China celebrated the tenth anniversary of the Belt and Road Initiative (BRI) in Beijing last week, Putin was there, front and centre, taking every opportunity to bask in the reflected glory of his apparently "no-limits friendship" with Chinese president Xi Jinping.
Stefan Wolff, an international relations expert at the University of Birmingham, noted the asymmetry of this friendship. While Xi travelled to Moscow in March for a one-on-one with the Russian leader, Putin had to content himself with being one of many leaders in Beijing, and while he made the most of it for the Russian press, the occasion was all about Xi and his Belt and Road project.
---
Read more: Xi-Putin meeting: here's what it says about their current, and future, relationship
---
Writing after the summit, Natasha Kuhrt, a senior lecturer in international peace & security at King's College London and Marcin Kaczmarski, who lectures in security studies at the University of Glasgow, observed what they described as "Putin's explicit acknowledgement of the different roles played by Moscow and Beijing in international politics".
They note that despite the presence of a number of high level representatives of Russian business, no contracts of note were announced, perhaps a sign of China's wariness of openly deriding the west's sanctions regime. And, for all Putin's boasts of the volume of trade between the two countries, the bulk of this trade consists of export of Russian hydrocarbons and other raw materials to China. In the 1990s, Russia feared becoming a "raw materials appendage" to China. As Kuhrt and Kaczmarski note, this appears to be becoming a reality.
---
Read more: Putin and Xi: Beijing Belt and Road meeting highlighted Russia's role as China's junior partner
---
Trapped doing business in Russia
Meanwhile, more than 600 days since Putin sent his war machine into Ukraine and Russia was hit by increasingly stringent western sanctions, more than 1,400 international companies are still operating in Russia, many of them unwillingly.
Simon Evenett, a professor of international trade and economic development at the University of St Gallen, and Niccolò Pisani, a professor of strategy and international business at the International Institute for Management Development (IMD), have explored why some multinationals have been trapped in Russia, finding it very difficult, if not impossible, to exit the country. They explore four push and pull factors that have help explain why this is.
---
Read more: Four reasons why western companies have been 'trapped' in Russia since it invaded Ukraine
---
Ukraine Recap is available as a fortnightly email newsletter. Click here to get our recaps directly in your inbox.
congress
house of representatives
army
trump
africa
european
uk
russia
ukraine
china