Bold Climate Stimulus By The E.U. To Have Major Impact
Bold Climate Stimulus By The E.U. To Have Major Impact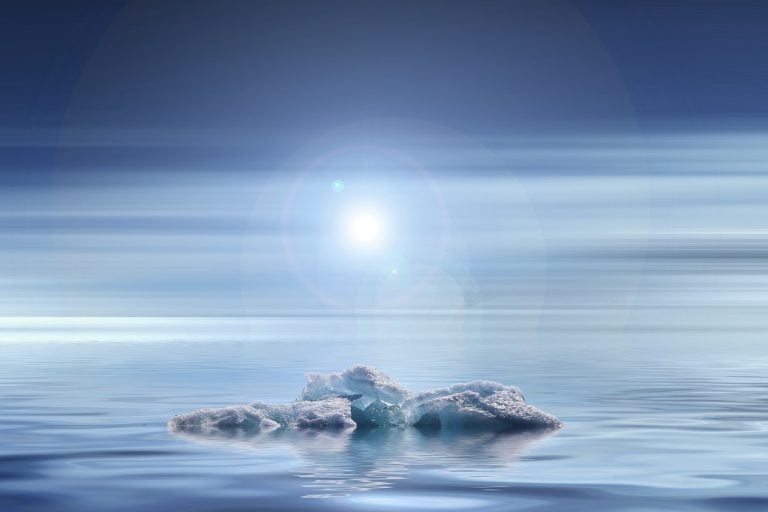 On May 27th, the European Commission proposed the most significant fiscal stimulus in Europe's history with climate investment at the heart of the bloc's recovery effort. The proposal may have a considerable impact on both the architecture of the European Union and climate initiatives globally. Mindful of the proposals boldness, Ursula von der Leyden, the E.U. Commissions' president, suggested that it was "Europe's moment" to lead the globe on climate change issues.
Q1 2020 hedge fund letters, conferences and more
The $826 Billion Climate Stimulus
The €750 billion ($826 billion) proposal is unprecedented on several accounts. First, it looks to issue common debt to finance the scheme. Up until a few months ago, this would have been untenable for most of the wealthier E.U. nations who have pushed back aggressively, for decades, on common debt issuance. The proposal stops short of a collective tax regime, but it does indicate that the EU will be the guarantor of any debt issued – which is still illegal under E.U. law. Yet, the E.U. acting as a guarantor, with perhaps an increase in member nation contributions (as opposed to common tax law), is likely more palatable than true debt mutualization whereby Germany, for instance, would have to guarantee Greece's debt. France and Germany have struck a more cooperative tone lately, but it's still far from clear how the €500 billion in grants and €250 billion in loans will be financed.
Second, climate initiatives dominate investment proposals. The E.U. is making it clear that the stimulus is an industrial strategy and that a transitioning energy economy will drive productivity growth. More than 25% of the total stimulus package is earmarked for renewable energy, clean transport, clean hydrogen, and building renovations.
The proposal calls for €60 to €80 billion to accelerate electric vehicles sales (with a value-added tax (VAT) exemption for E.V.s), a doubling of funding for vehicle charging networks, and an expectation that the E.U. will directly tender for 15 G.W. of renewable capacity over the next 24 months. Additionally, the E.U. has allocated €10 billion over the next two years to finance 7.5 gigawatts per year of new solar and wind projects, €10 billion per year to support renewables and hydrogen infrastructure, and up to €30 billion in R&D funding to aid 'green' hydrogen development (with the aim of producing 1 million tons of clean hydrogen). A further €91 billion per year is proposed in tandem with a green mortgage plan to support extensive building energy retrofits.
To put these figures into context, Europe's total power capacity is roughly 900 GW. In 2019, about 21 GW of renewable capacity was added to the European grid. If we superimpose the current proposal on 2019 data, the cumulative impact of direct procurement and financing will boost 2019 capacity by 71% - for just renewable energy. A doubling of funding for electric charging stations is aimed at creating a million charging hubs across Europe – a 480% increase from current figures. The funds directed towards zero-emission drive trains and energy storage are big enough to build out battery supply for up to 6 million electric vehicles per year, which is equivalent to 40% of Europe's annual vehicle sales, and materially above most estimates for Europe's 2030 E.V. penetration targets.
How The Stimulus May Impact Industries
A cross-sectional analysis of industries the stimulus may impact is lengthy. Chemicals, building materials, and utilities all lay in the crosshairs. This is not a surprise as the decarbonization of the power sector, combined with the electrification of the transport sector, requires a profound change to lengthy supply chains.  Prior to the coronavirus, the European utility sector saw evidence of stock re-rating driven by capital flows to equities with the most exposure to decarbonization. It's clear that the market has been willing to pay for future growth, and we anticipate this trend will accelerate, particularly in Europe. The strategic investment facility (a portion of the stimulus package with a €150 billion pool of capital) will invest in crucial renewable and energy storage technologies. At the same time, the Commission will make additional proposals to boost offshore renewable energy. Combined with national renewable energy targets, there is now significant fiscal weight to achieve these goals. The power mix of Europe (inclusive of the U.K.) is roughly 30% renewables, likely rising to 50% over the next nine years. There almost certainly will be investment opportunities for utilities to deploy their growth capital into. Further, any increase in E.V. adoption adds to incremental electricity demand, which will be a an important ingredient for rising profitability in the sector.
As a strategy, the E.U. proposal is a midpoint between a more limited industrial strategy that forgoes opportunities to avoid costs (U.S. approach) and an expansionary industry strategy that achieves goals but often with significant waste (China approach)[1]. The question of how much state (or collective) aid is needed to develop new value chains is critical and unresolved. Public investment may be an appropriate way to stimulate growth in a negative interest rate environment. In theory, spending could stimulate aggregate demand by incentivizing additional consumption and private sector investments. If well designed, it may lift productivity using a smaller proportion of greenhouse gas emissions. While not homogenous across Europe, productivity growth has been stagnant for the better part of the decade, with public and infrastructure investment yet to recover to pre-2007 levels.
Critiques On The Commissions Proposal
There are many ways in which the Commissions proposal can be critiqued. The size and cooperative nature of funding means it may get stuck in litigation and the final plan may end up being a watered-down version of the original proposal. Then again, the urgent nature of the pervasive economic contraction has caused policymakers to move quicker than usual. Another legitimate concern is that top-down, government-led stimulus may not be an effective solution to developing new technologies, building out supply chains, and growing nascent markets.
Then again, fiscal stimulus in pursuit of decarbonization has been known to have positive, multiplicative effects. The steep decline in solar costs over the last decade is typically attributed to technology development. Less discussed is that heavily subsidized installations in Europe played a crucial role in product development. In 2012, Europe had 70% of the world's installed solar capacity. Today it sits at 30%. Field deployment is vital to test new equipment, and the go-to-market strategy of most modern technologies rely on some market subsidy. Complimentary techniques to renewable energy such as energy storage, cheap hydrogen production, and the learnings associated with building supporting infrastructure to handle a more electrified economy (literally) may prove to be very valuable.
A full majority from the 27 leaders and their respective parliaments will be required to put this proposal into action. We admire the E.U. for taking steps to address some of the more subtle, yet dire realities that policymakers contend with in combating greenhouse gases. They also will be the most problematic in getting this proposal passed. Namely, the recognition that decarbonization cannot rely on multilateralism.
To succeed, the E.U. is looking to embrace climate unilateralism. Climate change (or clean air) is a "public commons" problem of unparalleled magnitude.  Sovereign nations cannot be compelled to act against their wishes so cooperation needs incentives for compliance. The failure of the Kyoto Protocol and the imminent withdraw by the U.S. from the Paris Agreement are examples of cooperative attempts that lack incentives and eventually break down.
A Ban On Any New Trade Agreement
The proposal from the E.U. looks to attack these issues. It calls for a ban on any new trade agreement with parties that have not signed the Paris Agreement. This, of course, means no further deals with the U.S. under the current administration. (The E.U. countries, collectively, rank 1st as an export market for the U.S. with E.U. imports totaling $684 billion from the U.S. in 2018). The E.U. is betting that they are a significant enough trading partner that compliance with an international treaty is less burdensome than having no access to the European consumer.
The proposal also looks to extend provisions on their carbon tax to cover imported goods. Likely one of the most contentious issues moving forward, the regulation aims to avoid penalizing domestic producers that suffer from cheaper substitutes imported from nations with no carbon tax. Arcelor Mittal (a Luxembourg-based steelmaker) cited the cost of emission permits as one of the reasons to reduce its European output by 7%. Ensuring that imports face the same costs of emissions as European companies may help plug this 'carbon leakage' hole. It may also serve as a critical source of income.
Both provisions (applying a carbon tax on imports and not signing trade deals with counterparties who do not subscribe to the Paris framework) are almost certainly going to make the proposal more challenging to pass. The reality is that most feasible routes towards decarbonization are politically untenable, making Europes efforts in this situation just the first of many needed efforts to challenge the status quo. The impetus for collective action often falls on deaf ears with climate change. The urgency by which the world is mobilizing around the virus response is evidence that collective action is possible, and we think the E.U. is, at the very least, among the most forward-thinking on the subject.
---
Footnotes
[1] Nikos Tsafos, a Senior Fellow at the Center for Strategic & International Studies has written on this dynamic.
Article by Massif Capital
The post Bold Climate Stimulus By The E.U. To Have Major Impact appeared first on ValueWalk.
business
climate change
climate stimulus
energy storage
renewable energy
equities
stimulus
grants
recovery
stimulus
european
europe
france
germany
eu
china
Russia's energy war: Putin's unpredictable actions and looming sanctions could further disrupt oil and gas markets
Russian President Vladimir Putin has not hesitated to use energy as a weapon. An expert on global energy markets analyzes what could come next.
Russia's effort to conscript 300,000 reservists to counter Ukraine's military advances in Kharkiv has drawn a lot of attention from military and political analysts. But there's also a potential energy angle. Energy conflicts between Russia and Europe are escalating and likely could worsen as winter approaches.
One might assume that energy workers, who provide fuel and export revenue that Russia desperately needs, are too valuable to the war effort to be conscripted. So far, banking and information technology workers have received an official nod to stay in their jobs.
The situation for oil and gas workers is murkier, including swirling bits of Russian media disinformation about whether the sector will or won't be targeted for mobilization. Either way, I expect Russia's oil and gas operations to be destabilized by the next phase of the war.
The explosions in September 2022 that damaged the Nord Stream 1 and 2 gas pipelines from Russia to Europe, and that may have been sabotage, are just the latest developments in this complex and unstable arena. As an analyst of global energy policy, I expect that more energy cutoffs could be in the cards – either directly ordered by the Kremlin to escalate economic pressure on European governments or as a result of new sabotage, or even because shortages of specialized equipment and trained Russian manpower lead to accidents or stoppages.
Dwindling natural gas flows
Russia has significantly reduced natural gas shipments to Europe in an effort to pressure European nations who are siding with Ukraine. In May 2022, the state-owned energy company Gazprom closed a key pipeline that runs through Belarus and Poland.
In June, the company reduced shipments to Germany via the Nord Stream 1 pipeline, which has a capacity of 170 million cubic meters per day, to only 40 million cubic meters per day. A few months later, Gazprom announced that Nord Stream 1 needed repairs and shut it down completely. Now U.S. and European leaders charge that Russia deliberately damaged the pipeline to further disrupt European energy supplies. The timing of the pipeline explosion coincided with the start up of a major new natural gas pipeline from Norway to Poland.
Russia has very limited alternative export infrastructure that can move Siberian natural gas to other customers, like China, so most of the gas it would normally be selling to Europe cannot be shifted to other markets. Natural gas wells in Siberia may need to be taken out of production, or shut in, in energy-speak, which could free up workers for conscription.
Restricting Russian oil profits
Russia's call-up of reservists also includes workers from companies specifically focused on oil. This has led some seasoned analysts to question whether supply disruptions might spread to oil, either by accident or on purpose.
One potential trigger is the Dec. 5, 2022, deadline for the start of phase six of European Union energy sanctions against Russia. Confusion about the package of restrictions and how they will relate to a cap on what buyers will pay for Russian crude oil has muted market volatility so far. But when the measures go into effect, they could initiate a new spike in oil prices.
Under this sanctions package, Europe will completely stop buying seaborne Russian crude oil. This step isn't as damaging as it sounds, since many buyers in Europe have already shifted to alternative oil sources.
Before Russia invaded Ukraine, it exported roughly 1.4 million barrels per day of crude oil to Europe by sea, divided between Black Sea and Baltic routes. In recent months, European purchases have fallen below 1 million barrels per day. But Russia has actually been able to increase total flows from Black Sea and Baltic ports by redirecting crude oil exports to China, India and Turkey.
Russia has limited access to tankers, insurance and other services associated with moving oil by ship. Until recently, it acquired such services mainly from Europe. The change means that customers like China, India and Turkey have to transfer some of their purchases of Russian oil at sea from Russian-owned or chartered ships to ships sailing under other nations' flags, whose services might not be covered by the European bans. This process is common and not always illegal, but often is used to evade sanctions by obscuring where shipments from Russia are ending up.
To compensate for this costly process, Russia is discounting its exports by US$40 per barrel. Observers generally assume that whatever Russian crude oil European buyers relinquish this winter will gradually find alternative outlets.
Where is Russian oil going?
The U.S. and its European allies aim to discourage this increased outflow of Russian crude by further limiting Moscow's access to maritime services, such as tanker chartering, insurance and pilots licensed and trained to handle oil tankers, for any crude oil exports to third parties outside of the G-7 who pay rates above the U.S.-EU price cap. In my view, it will be relatively easy to game this policy and obscure how much Russia's customers are paying.
On Sept. 9, 2022, the U.S. Treasury Department's Office of Foreign Assets Control issued new guidance for the Dec. 5 sanctions regime. The policy aims to limit the revenue Russia can earn from its oil while keeping it flowing. It requires that unless buyers of Russian oil can certify that oil cargoes were bought for reduced prices, they will be barred from obtaining European maritime services.
However, this new strategy seems to be failing even before it begins. Denmark is still making Danish pilots available to move tankers through its precarious straits, which are a vital conduit for shipments of Russian crude and refined products. Russia has also found oil tankers that aren't subject to European oversight to move over a third of the volume that it needs transported, and it will likely obtain more.
Traders have been getting around these sorts of oil sanctions for decades. Tricks of the trade include blending banned oil into other kinds of oil, turning off ship transponders to avoid detection of ship-to-ship transfers, falsifying documentation and delivering oil into and then later out of major storage hubs in remote parts of the globe. This explains why markets have been sanguine about the looming European sanctions deadline.
One fuel at a time
But Russian President Vladimir Putin may have other ideas. Putin has already threatened a larger oil cutoff if the G-7 tries to impose its price cap, warning that Europe will be "as frozen as a wolf's tail," referencing a Russian fairy tale.
U.S. officials are counting on the idea that Russia won't want to damage its oil fields by turning off the taps, which in some cases might create long-term field pressurization problems. In my view, this is poor logic for multiple reasons, including Putin's proclivity to sacrifice Russia's economic future for geopolitical goals.
Russia managed to easily throttle back oil production when the COVID-19 pandemic destroyed world oil demand temporarily in 2020, and cutoffs of Russian natural gas exports to Europe have already greatly compromised Gazprom's commercial future. Such actions show that commercial considerations are not a high priority in the Kremlin's calculus.
How much oil would come off the market if Putin escalates his energy war? It's an open question. Global oil demand has fallen sharply in recent months amid high prices and recessionary pressures. The potential loss of 1 million barrels per day of Russian crude oil shipments to Europe is unlikely to jack the price of oil back up the way it did initially in February 2022, when demand was still robust.
Speculators are betting that Putin will want to keep oil flowing to everyone else. China's Russian crude imports surged as high as 2 million barrels per day following the Ukraine invasion, and India and Turkey are buying significant quantities.
Refined products like diesel fuel are due for further EU sanctions in February 2023. Russia supplies close to 40% of Europe's diesel fuel at present, so that remains a significant economic lever.
The EU appears to know it must kick dependence on Russian energy completely, but its protected, one-product-at-a-time approach keeps Putin potentially in the driver's seat. In the U.S., local diesel fuel prices are highly influenced by competition for seaborne cargoes from European buyers. So U.S. East Coast importers could also be in for a bumpy winter.
This article has been updated to reflect conflicting reports about the draft status of Russian oil and gas workers.
Amy Myers Jaffe does not work for, consult, own shares in or receive funding from any company or organization that would benefit from this article, and has disclosed no relevant affiliations beyond their academic appointment.
spread
pandemic
covid-19
oil
india
european
europe
germany
poland
russia
ukraine
eu
china
Industry groups call to block WTO IP waiver expansion to Covid-19 therapeutics
The WTO's TRIPS Council in mid-October is expected to debate whether to extend the IP waiver for Covid-19 vaccines to therapeutics and diagnostics too.
While…
The WTO's TRIPS Council in mid-October is expected to debate whether to extend the IP waiver for Covid-19 vaccines to therapeutics and diagnostics too.
While the Biden administration backed the original vaccine waiver, which critics note has not done much to expand access to vaccines as demand has dried up, US trade officials haven't offered any perspective yet on whether to expand the waiver to Covid treatments.
The US Chamber of Commerce, as well as industry groups BIO and EFPIA, this week expressed "strong opposition" to any expansion of the WTO TRIPS waiver to therapeutics or diagnostics, arguing that waived IP protections damage the nation's ability to innovate and compete.
Illinois-based IP attorney Kevin O'Connor at Neal, Gerber & Eisenberg told Endpoints News in a phone interview that he doesn't think the vaccine waiver has done much so far.
"I don't think it was the right solution for a demand problem," O'Connor said. And an extension to therapeutics "would double down" on the same concept, except small molecule manufacturing is more straightforward than vaccine manufacturing. There's also the question of whether there is a need for an extension given the voluntary licensing already in place.
BIO also noted that the expansion of a TRIPS waiver to therapeutics can create problems for therapeutics used for other indications too as these other indications "may be their only path to financial viability and sustained investment to fund future R&D initiatives."
The industry group also noted the lack of a "supply and demand challenge globally that justifies the extension of an IP waiver" considering the fact that manufacturers are supplying therapeutics at a rate that outpaces demand.
The US Chamber of Commerce also noted that in the case of Covid-19 vaccine IP, "the waiver's realization came long after its ostensible purpose was mooted by a large and growing surplus of COVID-19 vaccine supplies."
Peter Maybarduk
But Public Citizen's Peter Maybarduk told Endpoints these are "specious arguments and scare tactics," adding, "Pharma is worried and that is a good thing for people."
WTO members and developing countries pledged support for the waiver extension last summer, according to a read out of a meeting. Some even called for this extension to be discussed "with a sense of urgency given the fact that many least developed countries (LDCs) lack access to life-saving drugs and testing therapeutics."
But other member countries "cautioned that more time was needed to conduct domestic consultations on a possible extension of the waiver to therapeutics and diagnostics" while:
Some members also flagged the importance of an evidence-based negotiation as there was no evidence that intellectual property did indeed constitute a barrier to accessing COVID-19 vaccines. Some also reiterated the need for members to fully make use of all the flexibilities that already exist in the TRIPS Agreement (including compulsory licensing) before requesting new flexibilities.
vaccine
testing
covid-19
Three reasons a weak pound is bad news for the environment
Financial turmoil will make it harder to invest in climate action on a massive scale.
The day before new UK chancellor Kwasi Kwarteng's mini-budget plan for economic growth, a pound would buy you about $1.13. After financial markets rejected the plan, the pound suddenly sunk to around $1.07. Though it has since rallied thanks to major intervention from the Bank of England, the currency remains volatile and far below its value earlier this year.
A lot has been written about how this will affect people's incomes, the housing market or overall political and economic conditions. But we want to look at why the weak pound is bad news for the UK's natural environment and its ability to hit climate targets.
1. The low-carbon economy just became a lot more expensive
The fall in sterling's value partly signals a loss in confidence in the value of UK assets following the unfunded tax commitments contained in the mini-budget. The government's aim to achieve net zero by 2050 requires substantial public and private investment in energy technologies such as solar and wind as well as carbon storage, insulation and electric cars.
But the loss in investor confidence threatens to derail these investments, because firms may be unwilling to commit the substantial budgets required in an uncertain economic environment. The cost of these investments may also rise as a result of the falling pound because many of the materials and inputs needed for these technologies, such as batteries, are imported and a falling pound increases their prices.
2. High interest rates may rule out large investment
To support the pound and to control inflation, interest rates are expected to rise further. The UK is already experiencing record levels of inflation, fuelled by pandemic-related spending and Russia's war on Ukraine. Rising consumer prices developed into a full-blown cost of living crisis, with fuel and food poverty, financial hardship and the collapse of businesses looming large on this winter's horizon.
While the anticipated increase in interest rates might ease the cost of living crisis, it also increases the cost of government borrowing at a time when we rapidly need to increase low-carbon investment for net zero by 2050. The government's official climate change advisory committee estimates that an additional £4 billion to £6 billion of annual public spending will be needed by 2030.
Some of this money should be raised through carbon taxes. But in reality, at least for as long as the cost of living crisis is ongoing, if the government is serious about green investment it will have to borrow.
Rising interest rates will push up the cost of borrowing relentlessly and present a tough political choice that seemingly pits the environment against economic recovery. As any future incoming government will inherit these same rates, a falling pound threatens to make it much harder to take large-scale, rapid environmental action.
3. Imports will become pricier
In addition to increased supply prices for firms and rising borrowing costs, it will lead to a significant rise in import prices for consumers. Given the UK's reliance on imports, this is likely to affect prices for food, clothing and manufactured goods.
At the consumer level, this will immediately impact marginal spending as necessary expenditures (housing, energy, basic food and so on) lower the budget available for products such as eco-friendly cleaning products, organic foods or ethically made clothes. Buying "greener" products typically cost a family of four around £2,000 a year.
Instead, people may have to rely on cheaper goods that also come with larger greenhouse gas footprints and wider impacts on the environment through pollution and increased waste. See this calculator for direct comparisons.
Of course, some spending changes will be positive for the environment, for example if people use their cars less or take fewer holidays abroad. However, high-income individuals who will benefit the most from the mini-budget tax cuts will be less affected by the falling pound and they tend to fly more, buy more things, and have multiple cars and bigger homes to heat.
This raises profound questions about inequality and injustice in UK society. Alongside increased fuel poverty and foodbank use, we will see an uptick in the purchasing power of the wealthiest.
What's next
Interest rate rises increase the cost of servicing government debt as well as the cost of new borrowing. One estimate says that the combined cost to government of the new tax cuts and higher cost of borrowing is around £250 billion. This substantial loss in government income reduces the budget available for climate change mitigation and improvements to infrastructure.
The government's growth plan also seems to be based on an increased use of fossil fuels through technologies such as fracking. Given the scant evidence for absolutely decoupling economic growth from resource use, the opposition's "green growth" proposal is also unlikely to decarbonise at the rate required to get to net zero by 2050 and avert catastrophic climate change.
Therefore, rather than increasing the energy and materials going into the economy for the sake of GDP growth, we would argue the UK needs an economic reorientation that questions the need of growth for its own sake and orients it instead towards social equality and ecological sustainability.
The authors do not work for, consult, own shares in or receive funding from any company or organisation that would benefit from this article, and have disclosed no relevant affiliations beyond their academic appointment.
economic recovery
economic growth
pandemic
government debt
housing market
pound
mitigation
gdp
recovery
interest rates
uk
russia
ukraine