Bold Climate Stimulus By The E.U. To Have Major Impact
Bold Climate Stimulus By The E.U. To Have Major Impact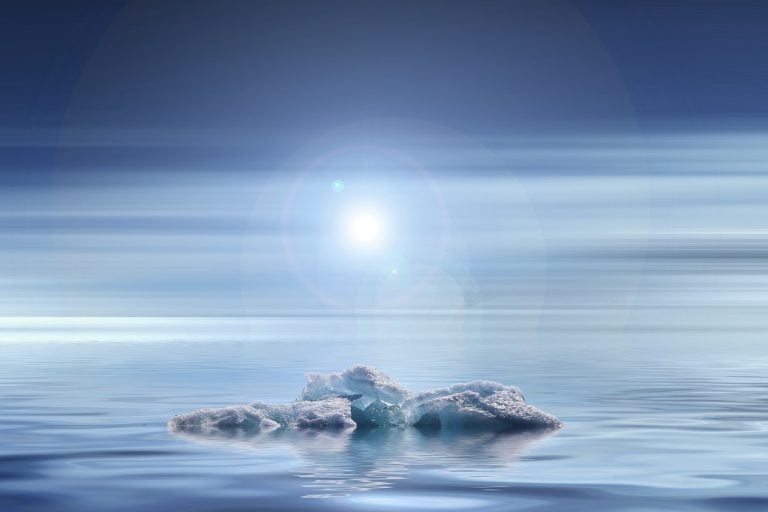 On May 27th, the European Commission proposed the most significant fiscal stimulus in Europe's history with climate investment at the heart of the bloc's recovery effort. The proposal may have a considerable impact on both the architecture of the European Union and climate initiatives globally. Mindful of the proposals boldness, Ursula von der Leyden, the E.U. Commissions' president, suggested that it was "Europe's moment" to lead the globe on climate change issues.
Q1 2020 hedge fund letters, conferences and more
The $826 Billion Climate Stimulus
The €750 billion ($826 billion) proposal is unprecedented on several accounts. First, it looks to issue common debt to finance the scheme. Up until a few months ago, this would have been untenable for most of the wealthier E.U. nations who have pushed back aggressively, for decades, on common debt issuance. The proposal stops short of a collective tax regime, but it does indicate that the EU will be the guarantor of any debt issued – which is still illegal under E.U. law. Yet, the E.U. acting as a guarantor, with perhaps an increase in member nation contributions (as opposed to common tax law), is likely more palatable than true debt mutualization whereby Germany, for instance, would have to guarantee Greece's debt. France and Germany have struck a more cooperative tone lately, but it's still far from clear how the €500 billion in grants and €250 billion in loans will be financed.
Second, climate initiatives dominate investment proposals. The E.U. is making it clear that the stimulus is an industrial strategy and that a transitioning energy economy will drive productivity growth. More than 25% of the total stimulus package is earmarked for renewable energy, clean transport, clean hydrogen, and building renovations.
The proposal calls for €60 to €80 billion to accelerate electric vehicles sales (with a value-added tax (VAT) exemption for E.V.s), a doubling of funding for vehicle charging networks, and an expectation that the E.U. will directly tender for 15 G.W. of renewable capacity over the next 24 months. Additionally, the E.U. has allocated €10 billion over the next two years to finance 7.5 gigawatts per year of new solar and wind projects, €10 billion per year to support renewables and hydrogen infrastructure, and up to €30 billion in R&D funding to aid 'green' hydrogen development (with the aim of producing 1 million tons of clean hydrogen). A further €91 billion per year is proposed in tandem with a green mortgage plan to support extensive building energy retrofits.
To put these figures into context, Europe's total power capacity is roughly 900 GW. In 2019, about 21 GW of renewable capacity was added to the European grid. If we superimpose the current proposal on 2019 data, the cumulative impact of direct procurement and financing will boost 2019 capacity by 71% - for just renewable energy. A doubling of funding for electric charging stations is aimed at creating a million charging hubs across Europe – a 480% increase from current figures. The funds directed towards zero-emission drive trains and energy storage are big enough to build out battery supply for up to 6 million electric vehicles per year, which is equivalent to 40% of Europe's annual vehicle sales, and materially above most estimates for Europe's 2030 E.V. penetration targets.
How The Stimulus May Impact Industries
A cross-sectional analysis of industries the stimulus may impact is lengthy. Chemicals, building materials, and utilities all lay in the crosshairs. This is not a surprise as the decarbonization of the power sector, combined with the electrification of the transport sector, requires a profound change to lengthy supply chains.  Prior to the coronavirus, the European utility sector saw evidence of stock re-rating driven by capital flows to equities with the most exposure to decarbonization. It's clear that the market has been willing to pay for future growth, and we anticipate this trend will accelerate, particularly in Europe. The strategic investment facility (a portion of the stimulus package with a €150 billion pool of capital) will invest in crucial renewable and energy storage technologies. At the same time, the Commission will make additional proposals to boost offshore renewable energy. Combined with national renewable energy targets, there is now significant fiscal weight to achieve these goals. The power mix of Europe (inclusive of the U.K.) is roughly 30% renewables, likely rising to 50% over the next nine years. There almost certainly will be investment opportunities for utilities to deploy their growth capital into. Further, any increase in E.V. adoption adds to incremental electricity demand, which will be a an important ingredient for rising profitability in the sector.
As a strategy, the E.U. proposal is a midpoint between a more limited industrial strategy that forgoes opportunities to avoid costs (U.S. approach) and an expansionary industry strategy that achieves goals but often with significant waste (China approach)[1]. The question of how much state (or collective) aid is needed to develop new value chains is critical and unresolved. Public investment may be an appropriate way to stimulate growth in a negative interest rate environment. In theory, spending could stimulate aggregate demand by incentivizing additional consumption and private sector investments. If well designed, it may lift productivity using a smaller proportion of greenhouse gas emissions. While not homogenous across Europe, productivity growth has been stagnant for the better part of the decade, with public and infrastructure investment yet to recover to pre-2007 levels.
Critiques On The Commissions Proposal
There are many ways in which the Commissions proposal can be critiqued. The size and cooperative nature of funding means it may get stuck in litigation and the final plan may end up being a watered-down version of the original proposal. Then again, the urgent nature of the pervasive economic contraction has caused policymakers to move quicker than usual. Another legitimate concern is that top-down, government-led stimulus may not be an effective solution to developing new technologies, building out supply chains, and growing nascent markets.
Then again, fiscal stimulus in pursuit of decarbonization has been known to have positive, multiplicative effects. The steep decline in solar costs over the last decade is typically attributed to technology development. Less discussed is that heavily subsidized installations in Europe played a crucial role in product development. In 2012, Europe had 70% of the world's installed solar capacity. Today it sits at 30%. Field deployment is vital to test new equipment, and the go-to-market strategy of most modern technologies rely on some market subsidy. Complimentary techniques to renewable energy such as energy storage, cheap hydrogen production, and the learnings associated with building supporting infrastructure to handle a more electrified economy (literally) may prove to be very valuable.
A full majority from the 27 leaders and their respective parliaments will be required to put this proposal into action. We admire the E.U. for taking steps to address some of the more subtle, yet dire realities that policymakers contend with in combating greenhouse gases. They also will be the most problematic in getting this proposal passed. Namely, the recognition that decarbonization cannot rely on multilateralism.
To succeed, the E.U. is looking to embrace climate unilateralism. Climate change (or clean air) is a "public commons" problem of unparalleled magnitude.  Sovereign nations cannot be compelled to act against their wishes so cooperation needs incentives for compliance. The failure of the Kyoto Protocol and the imminent withdraw by the U.S. from the Paris Agreement are examples of cooperative attempts that lack incentives and eventually break down.
A Ban On Any New Trade Agreement
The proposal from the E.U. looks to attack these issues. It calls for a ban on any new trade agreement with parties that have not signed the Paris Agreement. This, of course, means no further deals with the U.S. under the current administration. (The E.U. countries, collectively, rank 1st as an export market for the U.S. with E.U. imports totaling $684 billion from the U.S. in 2018). The E.U. is betting that they are a significant enough trading partner that compliance with an international treaty is less burdensome than having no access to the European consumer.
The proposal also looks to extend provisions on their carbon tax to cover imported goods. Likely one of the most contentious issues moving forward, the regulation aims to avoid penalizing domestic producers that suffer from cheaper substitutes imported from nations with no carbon tax. Arcelor Mittal (a Luxembourg-based steelmaker) cited the cost of emission permits as one of the reasons to reduce its European output by 7%. Ensuring that imports face the same costs of emissions as European companies may help plug this 'carbon leakage' hole. It may also serve as a critical source of income.
Both provisions (applying a carbon tax on imports and not signing trade deals with counterparties who do not subscribe to the Paris framework) are almost certainly going to make the proposal more challenging to pass. The reality is that most feasible routes towards decarbonization are politically untenable, making Europes efforts in this situation just the first of many needed efforts to challenge the status quo. The impetus for collective action often falls on deaf ears with climate change. The urgency by which the world is mobilizing around the virus response is evidence that collective action is possible, and we think the E.U. is, at the very least, among the most forward-thinking on the subject.
---
Footnotes
[1] Nikos Tsafos, a Senior Fellow at the Center for Strategic & International Studies has written on this dynamic.
Article by Massif Capital
The post Bold Climate Stimulus By The E.U. To Have Major Impact appeared first on ValueWalk.
business
climate change
climate stimulus
energy storage
renewable energy
equities
stimulus
grants
recovery
stimulus
european
europe
france
germany
eu
china
Removing antimicrobial resistance from the WHO's 'pandemic treaty' will leave humanity extremely vulnerable to future pandemics
Drug-resistant microbes are a serious threat for future pandemics, but the new draft of the WHO's international pandemic agreement may not include provisions…
In late May, the latest version of the draft Pandemic Instrument, also referred to as the "pandemic treaty," was shared with Member States at the World Health Assembly. The text was made available online via Health Policy Watch and it quickly became apparent that all mentions of addressing antimicrobial resistance in the Pandemic Instrument were at risk of removal.
Work on the Pandemic Instrument began in December 2021 after the World Health Assembly agreed to a global process to draft and negotiate an international instrument — under the Constitution of the World Health Organization (WHO) — to protect nations and communities from future pandemic emergencies.
---
Read more: Drug-resistant superbugs: A global threat intensified by the fight against coronavirus
---
Since the beginning of negotiations on the Pandemic Instrument, there have been calls from civil society and leading experts, including the Global Leaders Group on Antimicrobial Resistance, to include the so-called "silent" pandemic of antimicrobial resistance in the instrument.
Just three years after the onset of a global pandemic, it is understandable why Member States negotiating the Pandemic Instrument have focused on preventing pandemics that resemble COVID-19. But not all pandemics in the past have been caused by viruses and not all pandemics in the future will be caused by viruses. Devastating past pandemics of bacterial diseases have included plague and cholera. The next pandemic could be caused by bacteria or other microbes.
Antimicrobial resistance
Antimicrobial resistance (AMR) is the process by which infections caused by microbes become resistant to the medicines developed to treat them. Microbes include bacteria, fungi, viruses and parasites. Bacterial infections alone cause one in eight deaths globally.
AMR is fueling the rise of drug-resistant infections, including drug-resistant tuberculosis, drug-resistant pneumonia and drug-resistant Staph infections such as methicillin-resistant Staphylococcus aureus (MRSA). These infections are killing and debilitating millions of people annually, and AMR is now a leading cause of death worldwide.
Without knowing what the next pandemic will be, the "pandemic treaty" must plan, prepare and develop effective tools to respond to a wider range of pandemic threats, not solely viruses.
Even if the world faces another viral pandemic, secondary bacterial infections will be a serious issue. During the COVID-19 pandemic for instance, large percentages of those hospitalized with COVID-19 required treatment for secondary bacterial infections.
New research from Northwestern University suggests that many of the deaths among hospitalized COVID-19 patients were associated with pneumonia — a secondary bacterial infection that must be treated with antibiotics.
Treating these bacterial infections requires effective antibiotics, and with AMR increasing, effective antibiotics are becoming a scarce resource. Essentially, safeguarding the remaining effective antibiotics we have is critical to responding to any pandemic.
That's why the potential removal of measures that would help mitigate AMR and better safeguard antimicrobial effectiveness is so concerning. Sections of the text which may be removed include measures to prevent infections (caused by bacteria, viruses and other microbes), such as:
better access to safe water, sanitation and hygiene;
higher standards of infection prevention and control;
integrated surveillance of infectious disease threats from human, animals and the environment; and
strengthening antimicrobial stewardship efforts to optimize how antimicrobial drugs are used and prevent the development of AMR.
The exclusion of these measures would hinder efforts to protect people from future pandemics, and appears to be part of a broader shift to water-down the language in the Pandemic Instrument, making it easier for countries to opt-out of taking recommended actions to prevent future pandemics.
Making the 'pandemic treaty' more robust
Measures to address AMR could be easily included and addressed in the "pandemic treaty."
In September 2022, I was part of a group of civil society and research organizations that specialize in mitigating AMR who were invited the WHO's Intergovernmental Negotiating Body (INB) to provide an analysis on how AMR should be addressed, within the then-draft text.
They outlined that including bacterial pathogens in the definition of "pandemics" was critical. They also identified specific provisions that should be tweaked to track and address both viral and bacterial threats. These included AMR and recommended harmonizing national AMR stewardship rules.
In March 2023, I joined other leading academic researchers and experts from various fields in publishing a special edition of the Journal of Medicine, Law and Ethics, outlining why the Pandemic Instrument must address AMR.
The researchers of this special issue argued that the Pandemic Instrument was overly focused on viral threats and ignored AMR and bacterial threats, including the need to manage antibiotics as a common-pool resource and revitalize research and development of novel antimicrobial drugs.
Next steps
While earlier drafts of the Pandemic Instrument drew on guidance from AMR policy researchers and civil society organizations, after the first round of closed-door negotiations by Member States, all of these insertions, are now at risk for removal.
The Pandemic Instrument is the best option to mitigate AMR and safeguard lifesaving antimicrobials to treat secondary infections in pandemics. AMR exceeds the capacity of any single country or sector to solve. Global political action is needed to ensure the international community works together to collectively mitigate AMR and support the conservation, development and equitable distribution of safe and effective antimicrobials.
By missing this opportunity to address AMR and safeguard antimicrobials in the Pandemic Instrument, we severely undermine the broader goals of the instrument: to protect nations and communities from future pandemic emergencies.
It is important going forward that Member States recognize the core infrastructural role that antimicrobials play in pandemic response and strengthen, rather than weaken, measures meant to safeguard antimicrobials.
Antimicrobials are an essential resource for responding to pandemic emergencies that must be protected. If governments are serious about pandemic preparedness, they must support bold measures to conserve the effectiveness of antimicrobials within the Pandemic Instrument.
Susan Rogers Van Katwyk is a member of the WHO Collaborating Centre on Global Governance of Antimicrobial Resistance at York University. She receives funding from the Wellcome Trust and the Social Sciences and Humanities Research Council of Canada.
treatment
pandemic
coronavirus
covid-19
deaths
canada
world health organization
Repeated COVID-19 Vaccination Weakens Immune System: Study
Repeated COVID-19 Vaccination Weakens Immune System: Study
Authored by Zachary Stieber via The Epoch Times (emphasis ours),
Repeated COVID-19…
Repeated COVID-19 Vaccination Weakens Immune System: Study
Authored by Zachary Stieber via The Epoch Times (emphasis ours),
Repeated COVID-19 vaccination weakens the immune system, potentially making people susceptible to life-threatening conditions such as cancer, according to a new study.
Multiple doses of the Pfizer or Moderna COVID-19 vaccines lead to higher levels of antibodies called IgG4, which can provide a protective effect. But a growing body of evidence indicates that the "abnormally high levels" of the immunoglobulin subclass actually make the immune system more susceptible to the COVID-19 spike protein in the vaccines, researchers said in the paper.
They pointed to experiments performed on mice that found multiple boosters on top of the initial COVID-19 vaccination "significantly decreased" protection against both the Delta and Omicron virus variants and testing that found a spike in IgG4 levels after repeat Pfizer vaccination, suggesting immune exhaustion.
Studies have detected higher levels of IgG4 in people who died with COVID-19 when compared to those who recovered and linked the levels with another known determinant of COVID-19-related mortality, the researchers also noted.
A review of the literature also showed that vaccines against HIV, malaria, and pertussis also induce the production of IgG4.
"In sum, COVID-19 epidemiological studies cited in our work plus the failure of HIV, Malaria, and Pertussis vaccines constitute irrefutable evidence demonstrating that an increase in IgG4 levels impairs immune responses," Alberto Rubio Casillas, a researcher with the biology laboratory at the University of Guadalajara in Mexico and one of the authors of the new paper, told The Epoch Times via email.
The paper was published by the journal Vaccines in May.
Pfizer and Moderna officials didn't respond to requests for comment.
Both companies utilize messenger RNA (mRNA) technology in their vaccines.
Dr. Robert Malone, who helped invent the technology, said the paper illustrates why he's been warning about the negative effects of repeated vaccination.
"I warned that more jabs can result in what's called high zone tolerance, of which the switch to IgG4 is one of the mechanisms. And now we have data that clearly demonstrate that's occurring in the case of this as well as some other vaccines," Malone, who wasn't involved with the study, told The Epoch Times.
"So it's basically validating that this rush to administer and re-administer without having solid data to back those decisions was highly counterproductive and appears to have resulted in a cohort of people that are actually more susceptible to the disease."
Possible Problems
The weakened immune systems brought about by repeated vaccination could lead to serious problems, including cancer, the researchers said.
Read more here...
Tyler Durden
Sat, 06/03/2023 - 22:30
vaccine
testing
antibodies
rna
covid-19
mortality
mexico
Robert F. Kennedy Jr. Banned By Major Social Media Site, Campaign Pages Blocked
Robert F. Kennedy Jr. Banned By Major Social Media Site, Campaign Pages Blocked
Authored by Jack Phillips via The Epoch Times (emphasis ours),
Twitter…
Robert F. Kennedy Jr. Banned By Major Social Media Site, Campaign Pages Blocked
Authored by Jack Phillips via The Epoch Times (emphasis ours),
Twitter owner Elon Musk invited Democrat presidential candidate Robert F. Kennedy Jr. for a discussion on his Twitter Spaces after Kennedy said his campaign was suspended by Meta-owned Instagram.
"Interesting… when we use our TeamKennedy email address to set up @instagram accounts we get an automatic 180-day ban. Can anyone guess why that's happening?" he wrote on Twitter.
An accompanying image shows that Instagram said it "suspended" his "Team Kennedy" account and that there "are 180 days remaining to disagree" with the company's decision.
In response to his post, Musk wrote: "Would you like to do a Spaces discussion with me next week?" Kennedy agreed, saying he would do it Monday at 2 p.m. ET.
Hours later, Kennedy wrote that Instagram "still hasn't reinstated my account, which was banned years ago with more than 900k followers." He argued that "to silence a major political candidate is profoundly undemocratic."
"Social media is the modern equivalent of the town square," the candidate, who is the nephew of former President John F. Kennedy, wrote. "How can democracy function if only some candidates have access to it?"
The Epoch Times approached Instagram for comment.
Interesting… when we use our TeamKennedy email address to set up @instagram accounts we get an automatic 180-day ban. Can anyone guess why that's happening? pic.twitter.com/0G8oRnoXTv

— Robert F. Kennedy Jr (@RobertKennedyJr) June 2, 2023
It's not the first time that either Facebook or Instagram has taken action against Kennedy. In 2021, Instagram banned him from posting claims about vaccine safety and COVID-19.
After he was banned by the platform, Kennedy said that his Instagram posts raised legitimate concerns about vaccines and were backed by research. His account was banned just days after Facebook and Instagram announced they would block the spread of what they described as misinformation about vaccines, including research saying the shots cause autism, are dangerous, or are ineffective.
"This kind of censorship is counterproductive if our objective is a safe and effective vaccine supply," he said at the time.
Read more here...
Tyler Durden
Sat, 06/03/2023 - 20:30
vaccine
covid-19
spread