"America Online 2.0" Has Arrived: Here's What to Expect
"America Online 2.0" Has Arrived: Here's What to Expect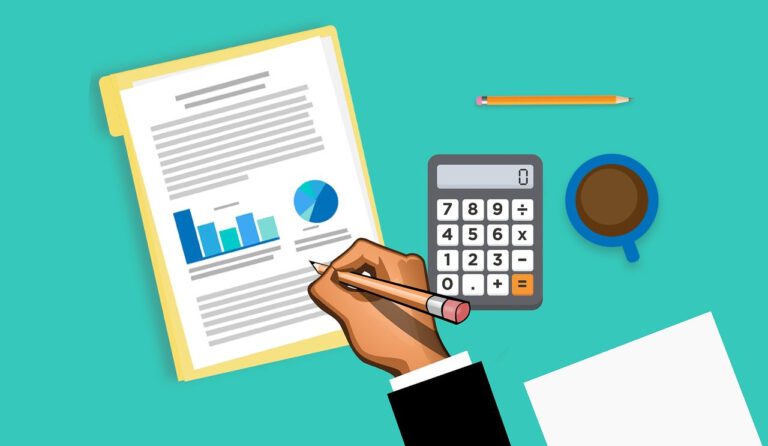 George Bertoty was ready to enjoy retirement. His kids were all grown up, and it was time to sell the family home. George was eager to cash out and downsize, but he dreaded putting his house on the market.
Q2 2020 hedge fund letters, conferences and more
I'm sure you know selling a home can be a nightmare. You have to navigate local laws, tend to repairs, and negotiate offers. And if things don't go smoothly, prepare for petty arguments and dealing with incompetent real estate attorneys.
George just wanted a hassle-free sale. So he reached out to a company offering a new, easy way to sell your home. If you've never heard of Opendoor, it's an internet "realtor" that will buy your house sight-unseen.
George simply typed his address into Opendoor's website. The next day, a realtor called him with an offer. The next day! And get this: within three weeks, George had the money in his bank account.
Imagine Selling Your Home Without Even Having to List It on the Market?
No open houses, no negotiation, no waiting months for the buyer to come up with the money. In fact, Opendoor's average closing time from the first offer is less than 20 days. Here's the thing: until recently, the idea of selling your home on the internet was "weird."
If you're not used to the idea, it probably still sounds weird. But Opendoor has now bought and sold more than 65,000 homes online. And internet realtors are making real inroads in some big markets. In Raleigh, North Carolina, these firms bought roughly 7% of houses for sale last year.
If you think the internet has transformed America, you ain't seen nothing yet. By now, we all know how Amazon (AMZN) disrupted shopping. Netflix (NFLX) smashed cable TV. And Google (GOOG) and Facebook (FB) essentially stole the bulk of the advertising business from newspapers, magazines, TV, and radio.
The internet has changed the world in a seemingly short period. But don't let this fool you. Because we're only in the first inning of the internet's disruption.
We're Now Launching into "America Online 2.0"
"America Online 1.0" was about stuff that was "easy" to move online. It's easy to deliver TV and movies over the internet. It's easy for Amazon to put toys or diapers in a cardboard box and ship it.
Selling a house online? That's a whole different ballgame. According to Pew Research, 310 million Americans used the internet last year. But did you know 85% of our spending still happens offline? In other words, almost everyone is online, but most of the money isn't.
For example, Americans spend more money on groceries than anything else besides housing. But the percentage of groceries bought on the internet is little more than rounding error. (Although coronavirus is changing this fast).
Same for trillion-dollar markets like healthcare, autos, and education. But internet disruptors are finally breaking into America's largest, most important industries.
Ever Hear of Carvana (CVNA)?
The "Amazon of autos" is on a mission to disrupt the $1 trillion US car market. In short, Carvana's innovative app lets you buy or sell a car in under 10 minutes.
Carvana will then deliver it to your doorstep the next day. Or you can choose to pick up the car from one of its 24 giant "vending machines." Here's a look at its eight-story automated car dispenser in LA:
Source: Carvana
Carvana sold 180,000 cars through its app in 2019 alone. Buying a car from a vending machine as if it's a Kit-Kat might seem a little "weird." But Carvana stock has handed early investors 1,100% gains and counting.
Internet Disruptors Are Even Cutting into America's Two Most-Broken Industries
Five years ago seeing a doctor on the computer wasn't just "weird." It was unheard of. Trust a quack internet doctor? Are you out of your mind?
Today Teladoc (TDOC) is transforming how people access healthcare. Teladoc is essentially "Uber" for doctors. Its website connects folks seeking medical care with physicians. And get this: in the first quarter of 2020 alone Teladoc hosted two million online medical visits.
"Telehealth" is here to stay. You can now get advice from top doctors from your living room. Why sit in a doctor's waiting room with folks coughing and sneezing all around you when you can often get the exact same advice without leaving your house?
Teladoc is winning thousands of new customers every day, and its stock has surged 200% over the past year.
The internet is also shattering America's most "undisruptible" industry—college. Coronavirus has forced practically every college to move their courses online.
Millions of American teenagers happily borrowed hundreds of thousands of dollars to live a 4-year party known as the "college experience." Do you think they'll be as eager to mortgage their futures in order to watch college lecture videos on the internet?
I seriously doubt it. Many colleges are in for a rude awakening. Coronavirus has permanently broken their business model. Meanwhile, remote learning is primed for its "breakout moment." One stock I'm watching is 2U (TWOU).
In short, 2U runs online classes for 73 of the world's best colleges including Yale, Cambridge, Georgetown, and NYU. More than 225,000 students have enrolled in its courses.
---
The Great Disruptors: 3 Breakthrough Stocks Set to Double Your Money"
Get my latest report where I reveal my three favorite stocks that will hand you 100% gains as they disrupt whole industries. Get your free copy here.
The post "America Online 2.0" Has Arrived: Here's What to Expect appeared first on ValueWalk.
business
stocks
america online
carvana
teladoc
real estate
New Zealand dollar pares losses as RBNZ pauses
RBNZ holds benchmark rate at 5.5% The New Zealand dollar has posted small losses on Wednesday. In Europe, NZD/USD is trading at 0.5901 in Europe, down…
RBNZ holds benchmark rate at 5.5%
The New Zealand dollar has posted small losses on Wednesday. In Europe, NZD/USD is trading at 0.5901 in Europe, down 0.11%. Earlier, NZD/USD fell as much as 0.50% before paring these losses.
The New Zealand dollar is trying to find its footing in what has been a dismal week. NZD/USD is down 1.6% this week and fell to a one-month low earlier today. Still, the kiwi has shown little reaction to the Reserve Bank of New Zealand's decision to pause rates for a third time.
The pause in rate hikes was expected and the monetary statement didn't contain anything new. The statement said that interest rates had cooled economic activity and reduced inflation "as required", adding that interest rates would need to remain restrictive to ensure that inflation falls back within its 1%-3% target range.
The message from the RBNZ was rather dovish and signalled that the tightening cycle is over. Policy makers don't want to spell out that rates have peaked, as they would lose credibility if inflation moved higher and the RBNZ was forced to raise rates. The takeaway from the meeting is that the RBNZ appears content to wait for restrictive policy settings to filter through the economy and dampen inflation, which is running at a 6% clip. This stance won't provide any relief for the struggling New Zealand dollar.
US Treasury yields continue to move higher as the selloff in global bond markets has gained momentum. This has helped boost the US dollar as more attractive yields on Treasury bonds have dampened risk appetite. The yield on 30-year Treasuries touched 5% on Tuesday, its highest level in over a decade.
The Federal Reserve has signalled that it is unlikely to lower rates anytime soon, given the strong US economy. Atlanta Fed President Raphael Bostic said on Tuesday that the Fed should hold rates at elevated levels "for a long time" in order to bring inflation back down to the 2% target. Bostic said he favoured a single rate cut in 2024, late in the year.
.
NZD/USD Technical
NZD/USD is testing resistance at 0.5917. The next resistance line is 0.5947
There is support at 0.5888 and 0.5833
treasury bonds
bonds
rate cut
fed
federal reserve
us treasury
us dollar
testing
interest rates
europe
A Promising player in the energy revolution
In recent years, the demand for sustainable energy sources has intensified, leading…
The post A Promising player in the energy revolution appeared first…
In recent years, the demand for sustainable energy sources has intensified, leading to a surge in the global lithium market.
As electric vehicles (EVs) gain popularity, lithium-ion batteries have become instrumental in meeting the growing energy storage needs. Argentina Lithium & Energy Corp. (TSXV:LIT) is a Canadian mineral exploration company with a strategic approach and a strong commitment to sustainable practices. This is one company that is well-positioned to capitalize on the rising demand for lithium.The Stellantis investmentIn a significant move that underscores the growing importance of lithium in the automotive industry, the company recently secured a substantial US$90 million investment from Stellantis. This investment not only validates Argentina Lithium's potential but also highlights the pivotal role lithium plays in the transition to a carbon-neutral future.What makes this investment significant
Stellantis, formed through the merger of Fiat Chrysler Automobiles and Groupe PSA, is one of the world's largest automotive manufacturers. Their decision to invest such a significant amount in Argentina Lithium & Energy potentially helps secure a future supply of lithium in a rapidly growing market. This investment will not only provide Argentina Lithium with the necessary capital to explore and advance its projects but also highlights the industry's recognition of Argentina's lithium potential.Expansion of lithium projectsWith the infusion of funds from Stellantis, Argentina Lithium & Energy can accelerate the advancement of its lithium projects. The company's projects are all located in the prolific Lithium Triangle region of Argentina, which holds immense promise because of its abundant, and in many cases, high-grade lithium resources. This investment will expedite the exploration process and potentially fast track the path to future lithium project development and production.
Management's take
Speaking on this investment, Argentina Lithium President and Chief Executive Officer Nikolaos Cacos said in a news release: "We are delighted to have Stellantis as a partner in the exploration and future development of our lithium projects in Argentina. Together, we share a vision to build a sustainable lithium mining operation for the future. We look forward to a strong and successful relationship with Stellantis and we are committed to working towards delivering a sustainable lithium product that will contribute to the electrification of transportation and the protection of our atmosphere."
Meeting the rising demand for EVsAs the world shifts towards sustainable transportation alternatives, EVs are expected to dominate the automotive sector. Lithium-ion batteries are the preferred power storage component for EVs, making lithium a vital component in the energy revolution. The investment by Stellantis in Argentina Lithium & Energy Corp. can potentially help ensure a stable supply of lithium, enabling the automotive giant to meet the soaring demand for EVs while reducing their carbon footprint.Embracing sustainable practicesThe company recognizes the importance of exploration and mining operations that prioritize environmental sustainability and social responsibility. The company is committed to minimizing its ecological footprint and engaging with local communities to ensure mutual benefits..For your considerationArgentina Lithium & Energy Corp.'s partnership with Stellantis through a US$90 million investment is a testament to its potential as a key player in the global lithium market.
The company's stock shot up 113 per cent on this news.
Argentina Lithium & Energy Corp. stock chart – April to September 2023.
As the demand for lithium continues to surge, the company's commitment to sustainable practices and strategic projects in Argentina's lithium-rich regions position it favorably among industry leaders. With this significant investment, Argentina Lithium & Energy Corp. is working to contribute significantly to the advancement of the clean energy transition while offering an appealing investment opportunity for those looking to support the growth of sustainable technologies.
Join the discussion: Find out what everybody's saying about this stock on the Argentina Lithium & Energy Corp. Bullboard, and check out the rest of Stockhouse's stock forums and message boards.
This is sponsored content issued on behalf of Argentina Lithium & Energy Corp., please see full disclaimer here.
The post A Promising player in the energy revolution appeared first on The Market Herald Canada.
canada
MBA: Mortgage Applications Decreased in Weekly Survey; Purchase Apps Lowest Since 1995
From the MBA: Mortgage Applications Decrease in Latest MBA Weekly Survey
Mortgage applications decreased 6.0 percent from one
week earlier, according to data from the Mortgage Bankers Association's (MBA) Weekly Mortgage
Applications Survey for the we…
From the MBA:
Mortgage Applications Decrease in Latest MBA Weekly Survey
Mortgage applications decreased 6.0 percent from one week earlier, according to data from the Mortgage Bankers Association's (MBA) Weekly Mortgage Applications Survey for the week ending September 29, 2023.

The Market Composite Index, a measure of mortgage loan application volume, decreased 6.0 percent on a seasonally adjusted basis from one week earlier. On an unadjusted basis, the Index decreased 6 percent compared with the previous week. The Refinance Index decreased 7 percent from the previous week and was 11 percent lower than the same week one year ago. The seasonally adjusted Purchase Index decreased 6 percent from one week earlier. The unadjusted Purchase Index decreased 6 percent compared with the previous week and was 22 percent lower than the same week one year ago.

"Mortgage rates continued to move higher last week as markets digested the recent upswing in Treasury yields. Rates for all mortgage products increased, with the 30-year fixed mortgage rate increasing for the fourth consecutive week to 7.53 percent – the highest rate since 2000," said Joel Kan, MBA's Vice President and Deputy Chief Economist. "As a result, mortgage applications ground to a halt, dropping to the lowest level since 1996. The purchase market slowed to the lowest level of activity since 1995, as the rapid rise in rates pushed an increasing number of potential homebuyers out of the market. ARM loan applications picked up over the week and the ARM share increased to 8 percent, as some borrowers searched for ways to lower their payments."
...
The average contract interest rate for 30-year fixed-rate mortgages with conforming loan balances ($726,200 or less) increased to 7.53 percent from 7.41 percent, with points increasing to 0.80 from 0.71 (including the origination fee) for 80 percent loan-to-value ratio (LTV) loans.


emphasis added
Click on graph for larger image.
The first graph shows the MBA mortgage purchase index.
According to the MBA, purchase activity is down 22% year-over-year unadjusted.  
Red is a four-week average (blue is weekly).  


The second graph shows the refinance index since 1990.
With higher mortgage rates, the refinance index declined sharply in 2022 - and has mostly flat lined at a low level since then.
mortgage rates
mortgages